Yesterday I chopped off all my hair, well, most of it. I was feeling really liberated. Creating and cooking my own recipes, working for myself, new awesome haircut. Then while searching for some new music to enjoy while working, I saw it…. My haircut! It was on one of my favorite singer/songwriters! No big deal, oh wait, did I mention the singer is a dude! So after having a mini Liz Lemon breakdown I thought there are worse things in life than having the same haircut as a guy.
When I was working on the recipe for the Think Pink mayo, I knew I wanted to say something about Breast Cancer since this is Breast Cancer awareness month. This diseae affects 1 in 8 women. Everybody I know either has been afftected by or known somebody that has been affected by this disease. I volunteered for Y Me, taking donations, a few years ago and learned a lot about how this disease truly affects people's lives.
To bring it back to cooking…. There is a wonderful site that makes DELICIOUS wines for different causes. Check out One Hope Wines and buy a great bottle of wine you can use to cook with (or drink) and at the same time donate to a great cause.
Ingredients for Black Bean Burgers
2 Cans of Black Beans, drained and rinsed
3 Jalapeños, seeds removed and finely diced
1 Red Pepper, finely diced
1/4 Cup Onion, finely diced
1 TBSP Chopped Parsley
1 TBSP Sriracha Hot Chili Sauce
1/2 TSP Cayenne
1 TSP Cumin
1 1/2 TBSP Chili Powder
Salt & Pepper
1 Egg
1/4 Cup Panko Breadcrumbs
5 TBSP Olive Oil
Add cayenne, cumin, salt, pepper, chili powder, Sriracha to the black beans. Mash beans until 3/4 of all the beans are mashed. Add in the jalapeños, red pepper, onion, and parsley. Using a large spoon, mash the ingredients until the parsley, peppers, and onion are evenly distributed.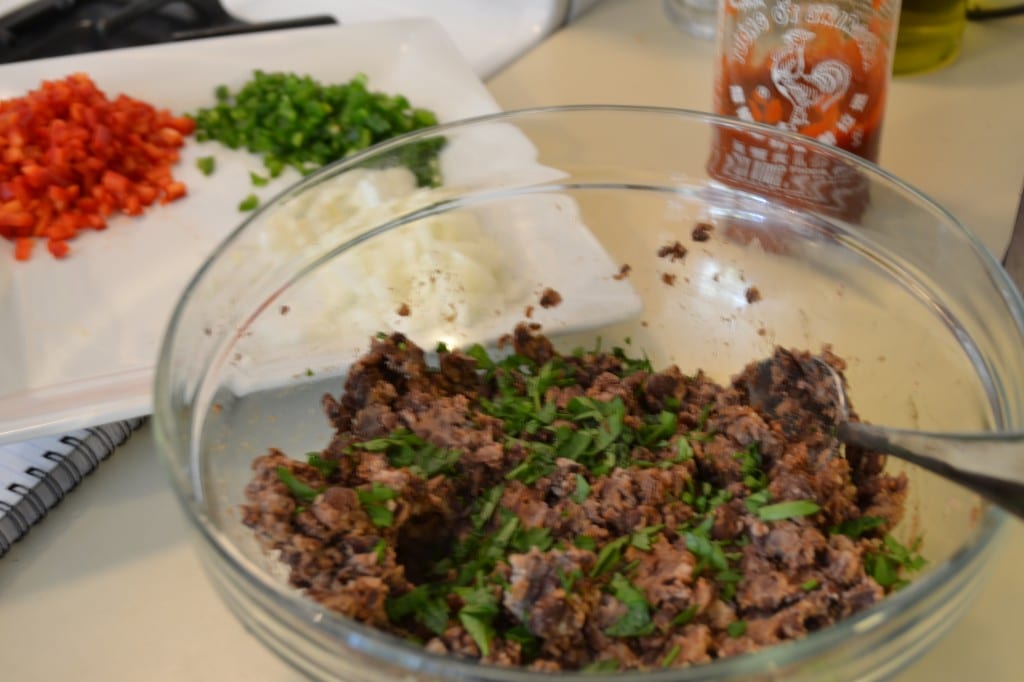 Add the egg and panko crumbs. Using a large spoon, combine all ingredients until they start to stick together. This mixture should make 8 small flat burgers. Add the olive oil to the pan. Heat over medium. Add in your burgers, 4 at a time.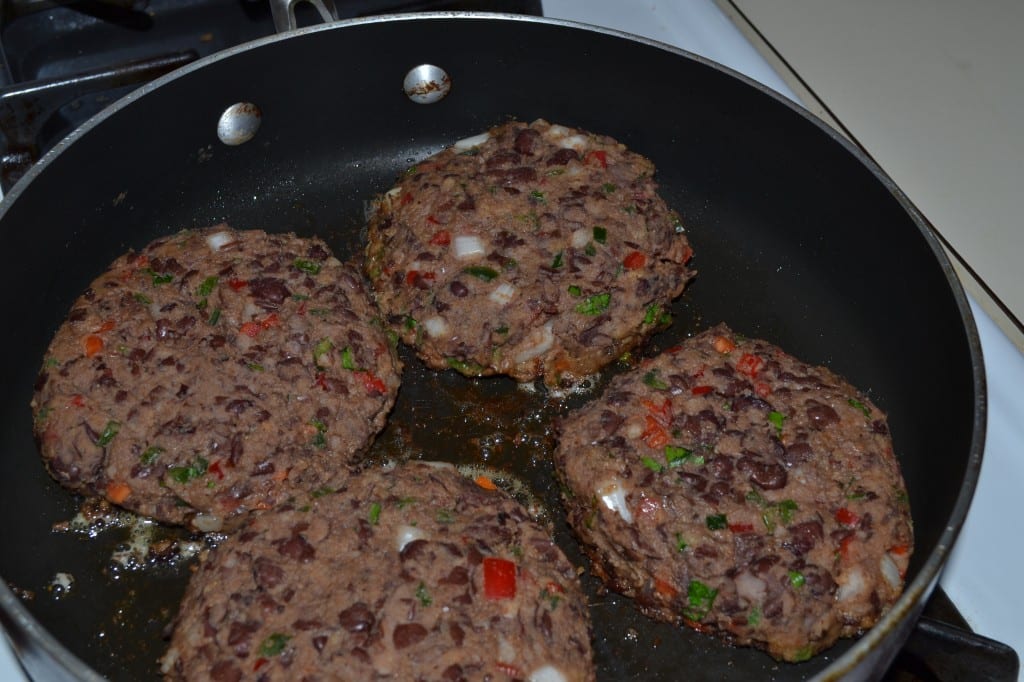 Cook for 10 minutes on each side. Be gentle while flipping the burgers.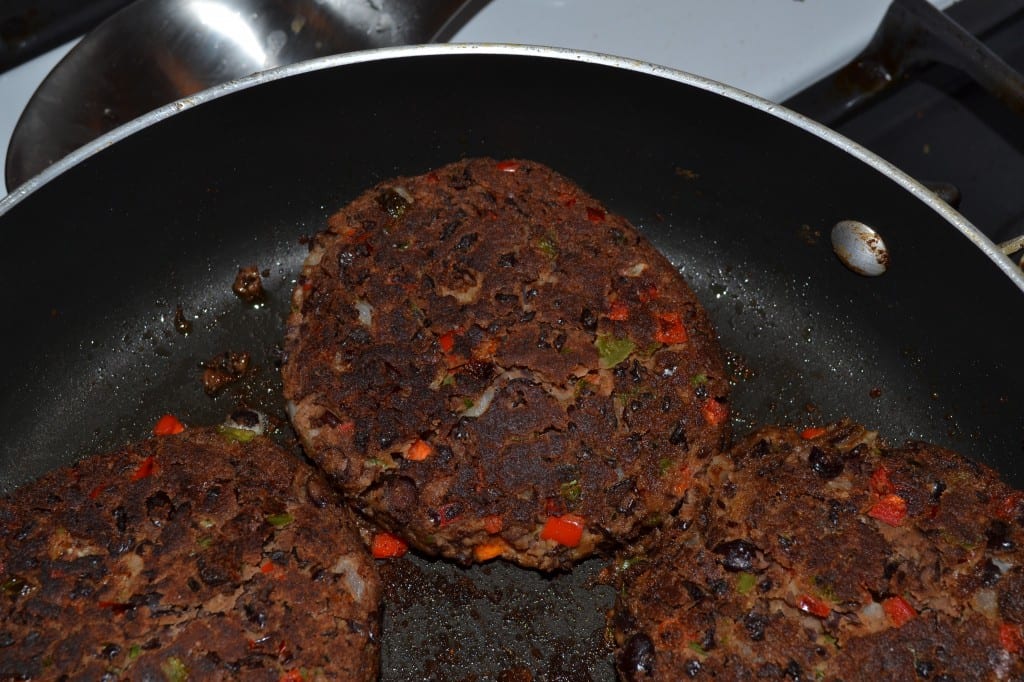 In the meantime, make your Think Pink Mayo.
Think Pink Mayo Ingredients
10 Medium (Canned) Beets
1 TSP Sriracha Hot Chili Sauce
1 TSP Ketchup
2 TBSP Fresh Horseradish, grated
1 Cup Mayo
Combine all ingredients in a food processor and puree! The sauce is a nice sweet and tangy accompaniment to the spicy black bean burgers and also tastes amazing on chicken breast and turkey burgers.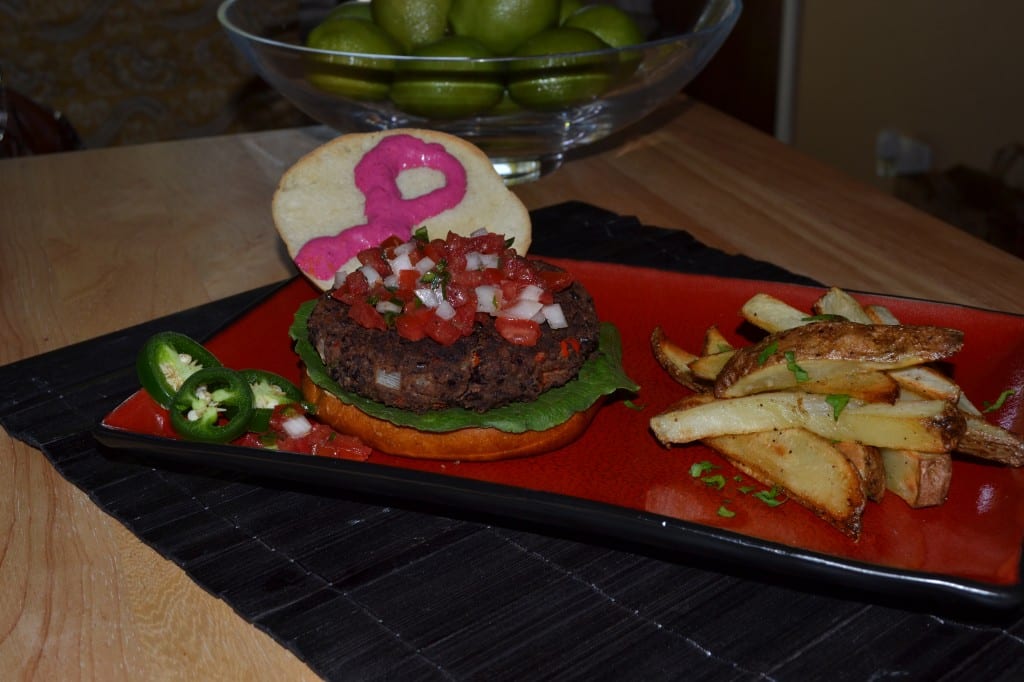 Top with some fresh pico de gallo, fresh jalapeños, lettuce, and Think Pink mayo.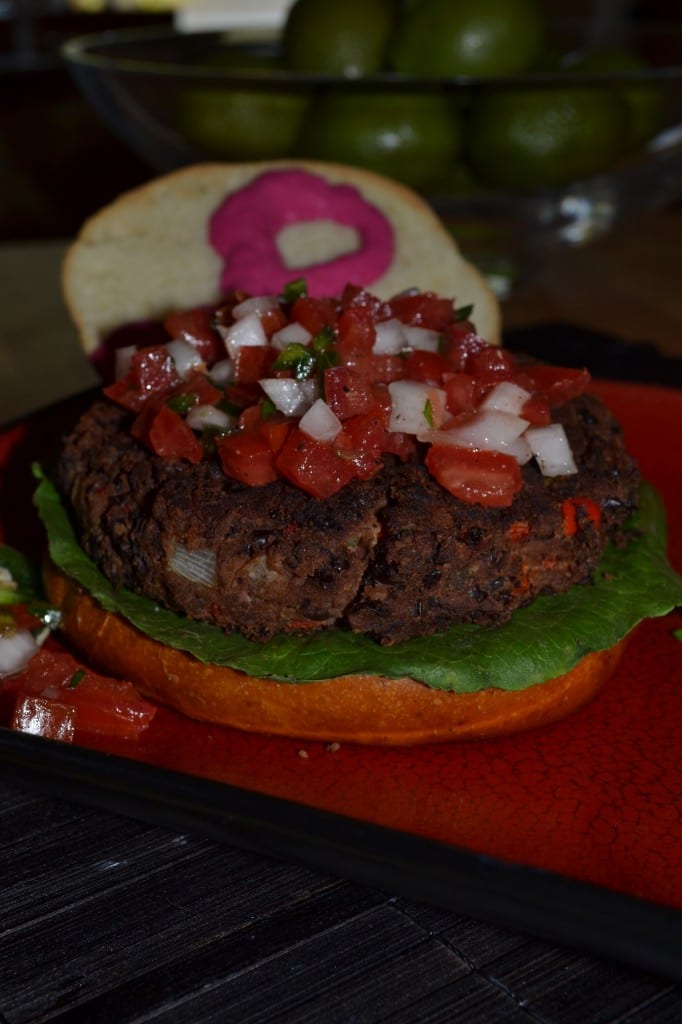 All that's left to do now is pop open a cold beer, eat your burger, and be thankful for all the things you have in life. (Even if one of those things is a boy haircut!)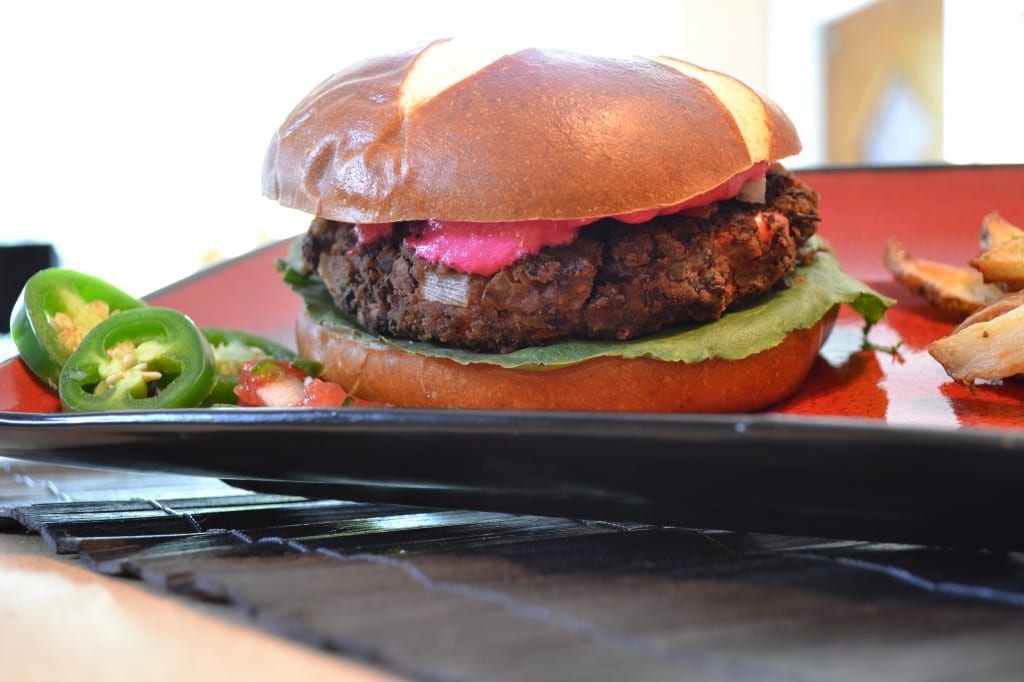 Related posts: