AKA The Dangers of the Slow-Cooker
When I awoke this morning, it was with a sense of urgency. I knew I could not sleep in because my beautiful pork shoulder had to be in the crock pot by 8 am at the absolute latest if I wanted to eat dinner by 6 pm. So, out of bed I rolled on the first alarm, no snooze needed. I prepped my pork shoulder, seared it off in the pan, then put that beauty into a nice bath of booze!
Things were going so well…little did I know, my planned productive day would end up looking like this table!
I had so much to do: cleaning, finally putting away the laundry I did last week, writing about and posting my endeavors from the weekend, and waiting for the guys with our new dryer to show up.
After I finished cleaning and making my second cup of coffee, I made a rookie mistake….. I sat on the couch and picked up the remote (I can't help it…I'm a sucker for Matt Lauer). At this point I remembered I so conveniently recorded a marathon of the Real Housewives of New Jersey yesterday. Needless to say, I did not leave the couch until the guys with the dryer showed up at 4 pm. Unfortunately, and also shamefully, I admit I went back and sat on the couch to finish the season finale.  The show is addictive, just like this awful song!
Listen, I know. It's trashy and mindless, but I'm only human. So when my husband walked in the door and asked if I had written about the weekend or if I was done with work for the day, I sadly had to tell him no, and then explain why.
In my defense, if I had a laptop, this would not have been an issue, because I could watch my guilty pleasures and still stay on top of my work!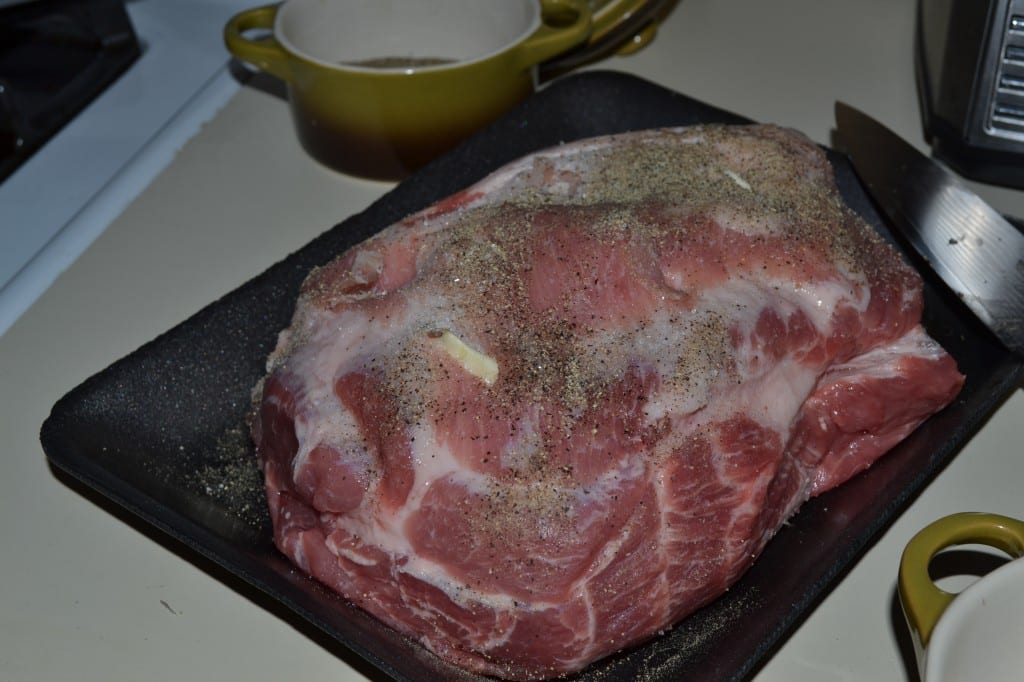 Ingredients
3lbs of Pork Shoulder
1 Corona or any Pale Beer
½ Cup of Honey Jack Daniels
The Juice of 1 ½ limes
1 TBSP of Honey
2 TSP Ground Chipotles in Adobo (take two chipotle peppers and pulse them in a food processor until they make a paste)
3 Cloves of Garlic
1 Piece of Bacon, cut into thirds
1 TBSP Salt
1 TBSP Pepper
1 TBSP Paprika
1 TBSP Crushed Red Pepper
½ TSP Cayenne
Using a large knife, make 6 cuts 1-inch deep into the flesh of the meat. Push the cloves of garlic and pieces of bacon into the cuts. Season the meat with all the dry seasonings. Rub the seasonings into the pork, and then sear it in a large pan over high heat for about 5 minutes on each side.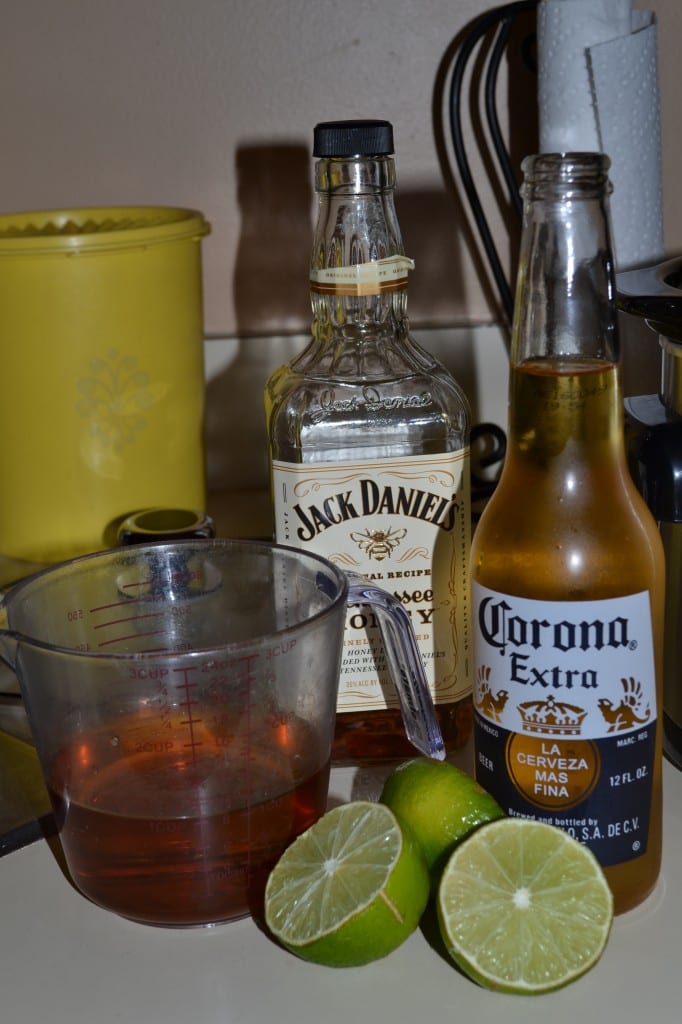 Add the beer, honey, chipotle, limes and lime juice, and Jack to the crock pot. Place the pork in the crock pot. Cook on low for nine and a half hours.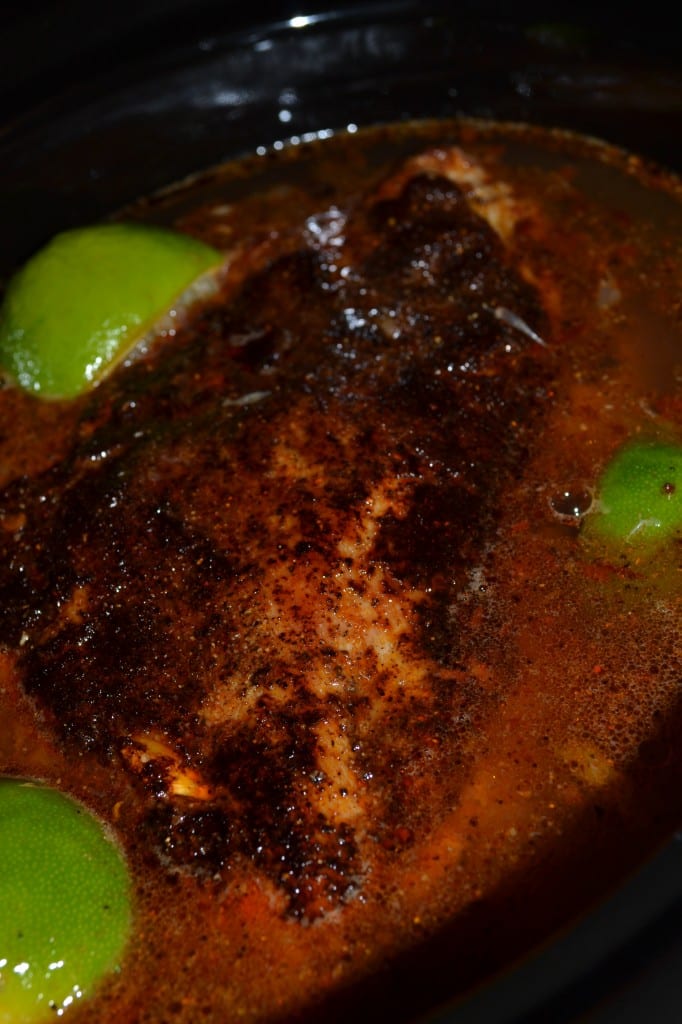 Do not peek, otherwise all the heat will escape and you will end up eating atmidnight! (This is another reason me and the crock pot are a bad mix, my lack of patience.)
Remove pork form pot and let rest for ten minutes. Once the meat has rested, take two forks and get to shreddin'! Then add the meat back to the pot. Set the crock pot to simmer and let it do its thing for another 20 minutes.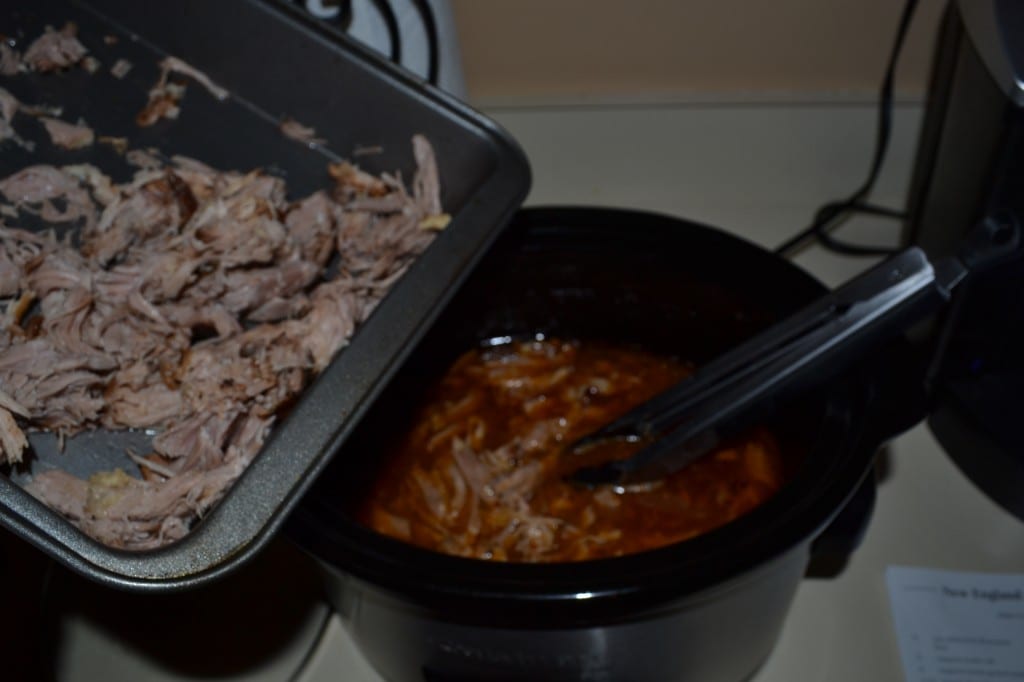 This isn't a thick BBQ sauce at all. The sauce is a nice sweet and smoky glaze to compliment the juicy pork. To put this torta over the edge, I go a little fusion on it. I take 2 TBSP of goat cheese and mix it with a dash of the chipotle paste from earlier and spread that on the bread before I put on the pork.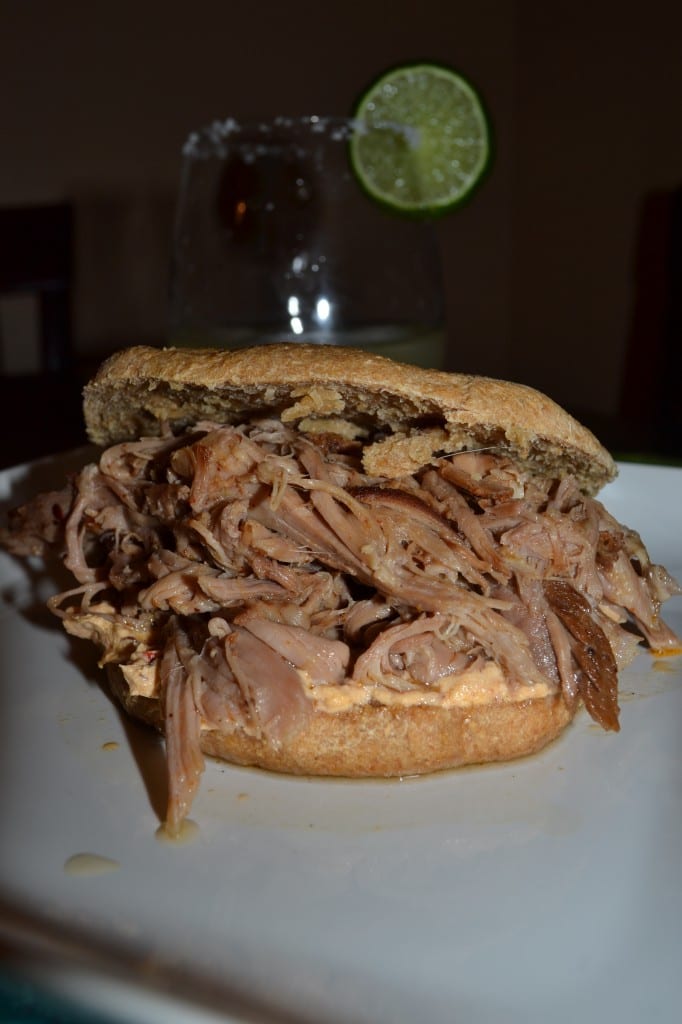 At the end of the day, I guess all I have to show for myself is a semi-clean house, a new dryer, and a really terrific torta to kick off my week-long fiesta!!!
See you guys tomorrow for some chicken tortilla soup (unless I get caught up in the reunion show)!!
Related posts: