I would like to say that I have this huge arsenal of recipes, written down on little scraps of paper, which I draw from, that I have been making for years, but, most of the time that is not the case. Like, for example, with this soup recipe.
I make soups and chili's all the time so I always have some idea in the back of my head of the building blocks I want to throw together to see if they work. But, when my pregnant best friend told me she had a craving for chicken tortilla soup and asked if I could come up with something, I was a little apprehensive about just throwing some stuff in a pot and hoping it all worked.
I mean, everybody knows I have a love affair with cheeses. Mainly soft cheeses, like fresh mozzarella, goat cheese, feta, blue cheese….. When you are pregnant, you can not eat these cheeses. I use them all the time in my cooking! (BFF sorry if you are reading this and now fantasizing about all the cheese you can not eat). You can't drink and I use alcohol in mostly all of my cooking, you shouldn't have a lot of salt, or fats, or butter, or meats like bacon or sausage!!! Won't somebody think of the children!
Sorry, I got carried away. I really edited myself on this recipe and still created something wonderful with all the booze cooked out and not a lot of salt or fat for mama and her baby! I know its no "Big Mac" but I hope this will help satiate your chicken tortilla soup craving!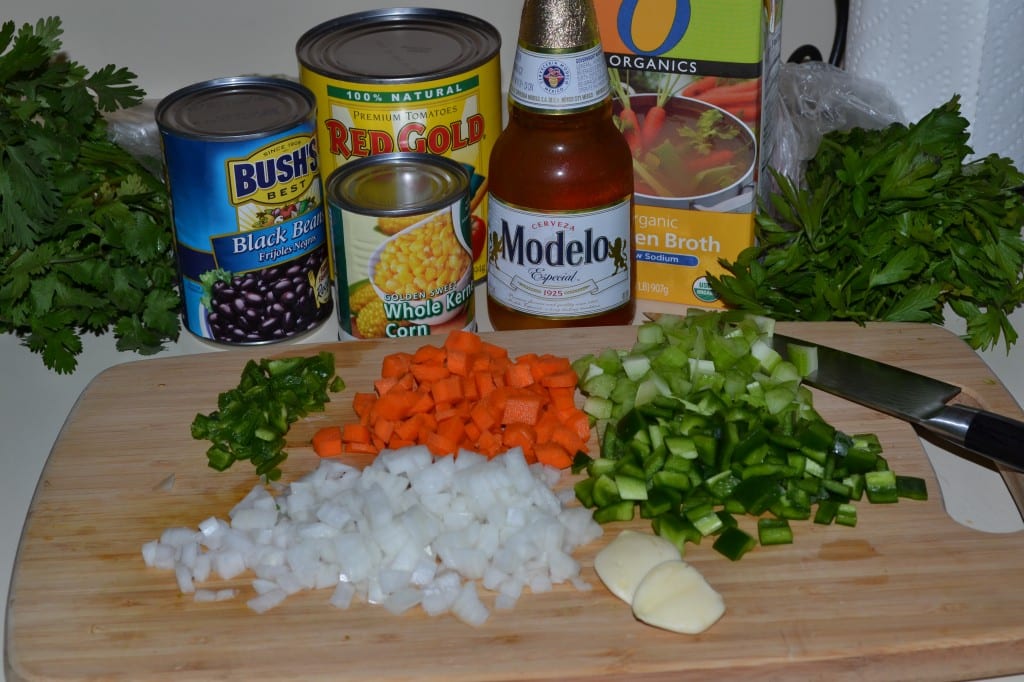 Ingredients
4 Boneless Skinless Chicken Breasts
1 TBSP Extra Virgin Olive Oil
¼ Onion, diced
1 Large Green Pepper, diced
1 Jalapeno, finely diced
1 Celery Stalk, diced
1 Carrot, peeled and diced
2 Cloves of garlic, grated
1 Light colored beer (I used a Modelo)
1 TBSP Chipotle Paste
1 28oz Can of Crushed Tomatoes
1 Can of Black Beans, rinsed
1 Small Can of Corn, rinsed
1 TSP Salt
1 TSP Pepper
1 TBSP Fresh Parsley, chopped
2 TBSP Fresh Cilantro, chopped
2 TBSP Sour Cream
2 TSP Crushed Red Pepper Flakes
2 TBSP Cumin
1 TBSP Chili Seasoning
½ TSPCayenne
1 Cup Water
2 Cups Low Sodium Chicken Stock
Tortillas to top or line your bowls
Season the chicken breasts with salt and pepper. Add the olive oil to a large soup pot. Sear the chicken breasts in pot over high heat for about 3-4 minutes on each side until golden brown.
Remove the chicken breasts and add the diced vegetables. Cook over medium heat for about 7 minutes. Add the grated garlic, chili seasoning, cumin, and red pepper flakes. Cook over medium for three minutes.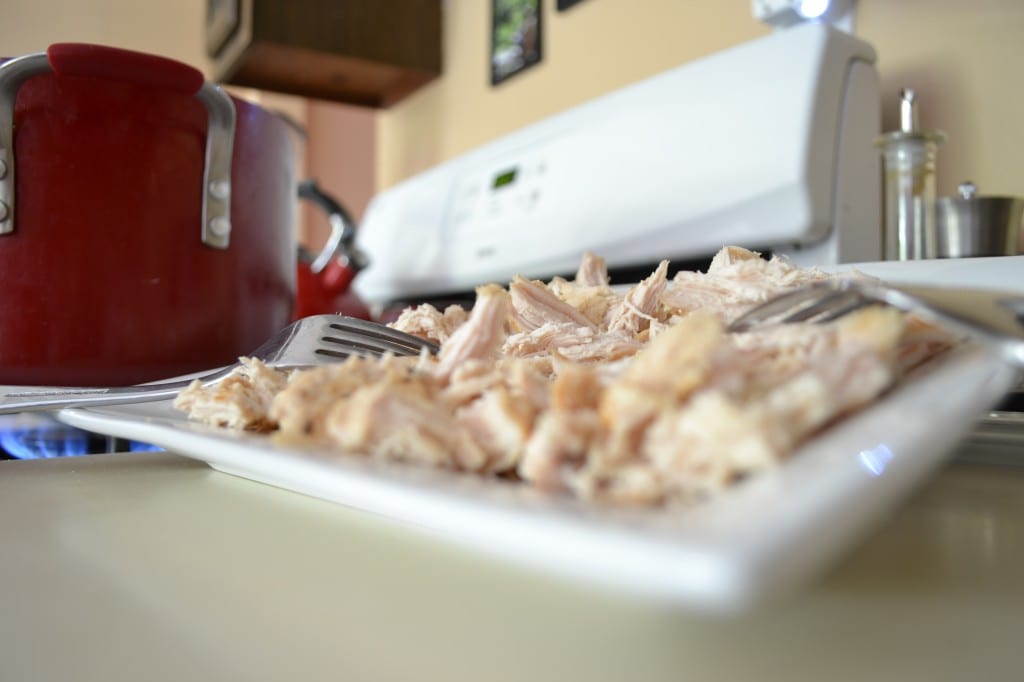 Add chicken stock, water, and beer and bring to a simmer over medium/low heat. Add the chicken back into the pot. Simmer over medium low for thirty minutes.
Remove the chicken breasts and let rest for about 7 minutes. Add corn, black beans, and tomatoes to the pot. While that is simmering, using two forks shred the chicken into bite size chunks.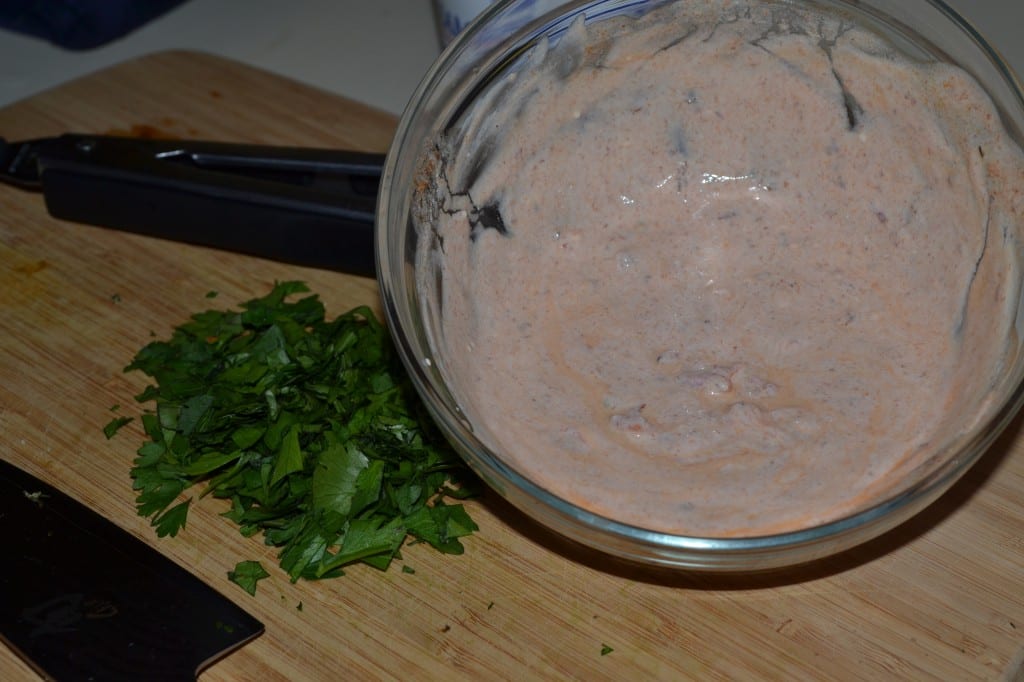 Combine the chipotle paste and sour cream in a bowl. Add a TSP of broth from the pot and whisk together. This will help the sour cream evenly incorporate into the soup. Stir the sour cream mixture into the pot.
Simmer an additional 15 minutes. Add the chicken back to the pot along with the parsley and cilantro and remove from the heat.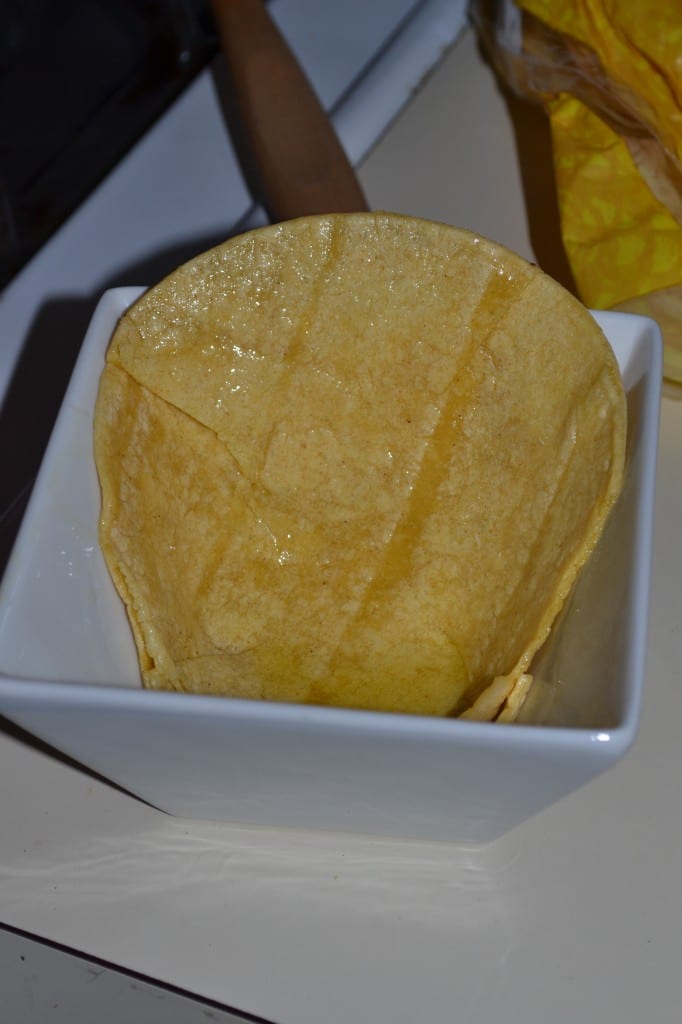 There are two ways I like to incorporate the tortilla into the soup. The first way is to brush the tortilla lightly with oil. Make 4 cuts in the tortilla and stuff it down into the bowl so one edge is sticking up over the bowl. Bake in the oven at 350 degrees until the tortilla is crispy. Then pour the soup in the bowl over it.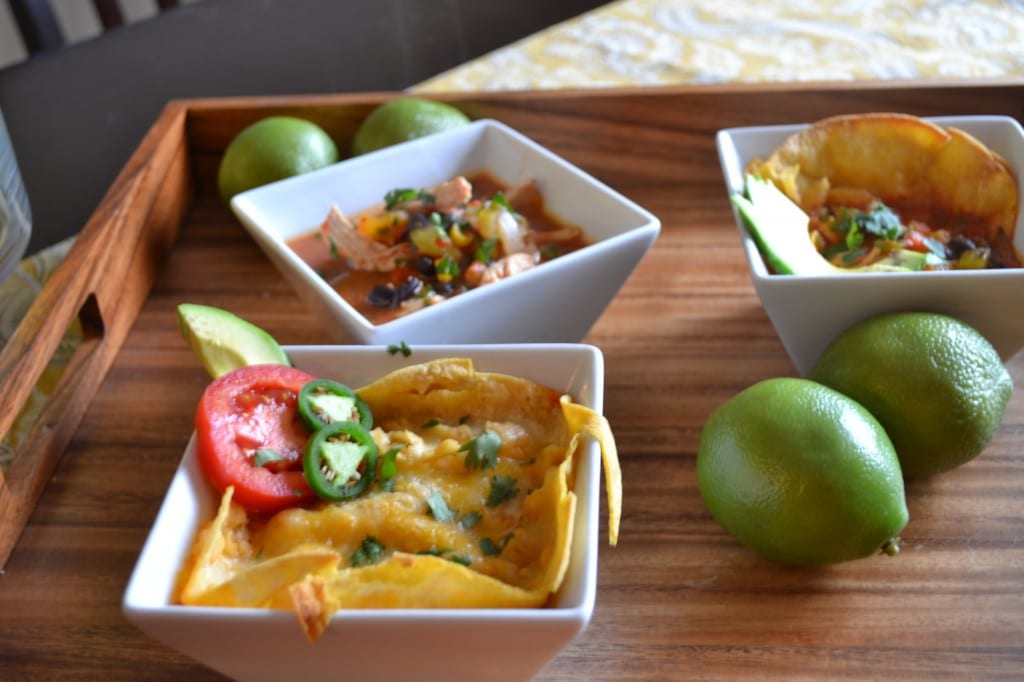 Or, I like to make a tortilla top. Fill a bowl about ¾ of the way up with soup. Tuck a lightly oiled tortilla down on top of it. Broil the tortilla and soup on low until the cheese melts and the edges get crispy.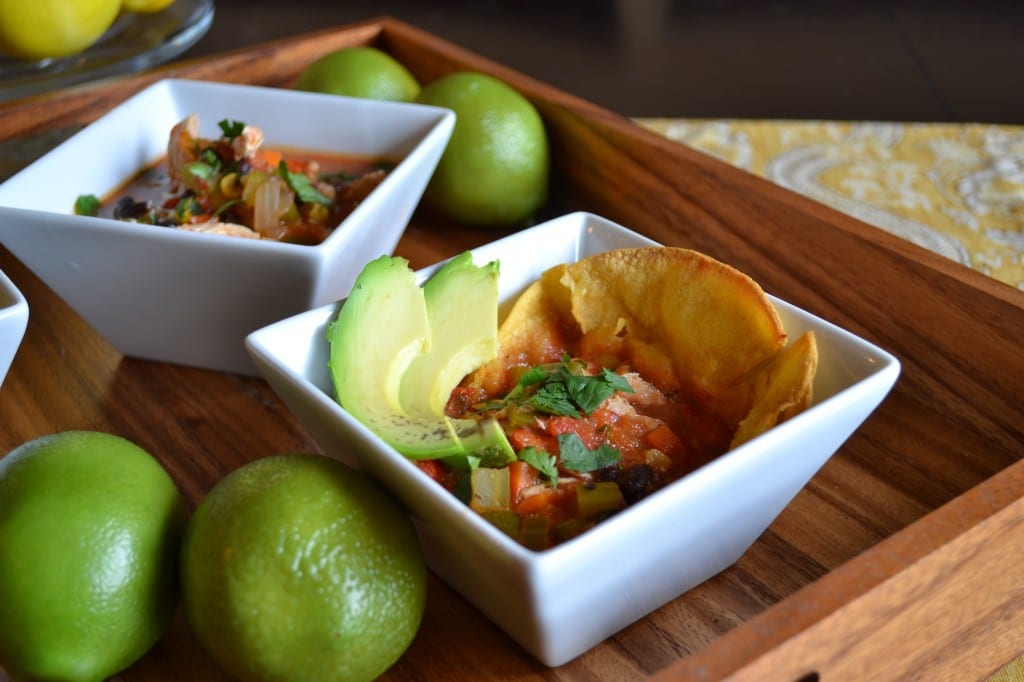 Both ways are great. The tortilla kind of melts into the soup and you still get some crispy edges. It's like a Mexican take on chicken pot pie!
I hope to see you all back tomorrow for Coffee Cayenne Skirt Steak and Spicy Polynesian Slaw!
OLÉ!
Related posts: