During the holiday season, at my parents' house, we like to cook and pre-game with mimosas.
Meats, cheeses, crackers, olives…. And mimosas.
This, surprisingly, was my mother's idea.
Every year for Thanksgiving, Christmas, and Easter, we always start the day with mimosas.
As you all know, the holidays can be stressful, especially for those hosting. So, if my mom needs a little mimosa (or two) to take the edge off the holiday festivities, that's fine.
And all of us kids are right there with her!
Last year, my husband, decided to mess with tradition and play mix master.
He added Limoncello to the traditional mimosa.
We were all skeptical, especially my mom.
But, not only did this add to the "edge-reducing" qualities, it was really good!
Since then, my husband "The Mix Master," thought he had found his new calling, taking traditional drinks and putting a modern twist on them.
This was fine and dandy until… 
One day, we had a few friends over for drinks, even though my husband had a bit of a cold. "The Mix Master" thought it was a good idea to mix Red Bull, vodka, and Airborne.
Mix master license revoked!
Luckily, I have taken over where he left off—with the twists on mimosas—and came up with this beauty of a refreshing cocktail for all of your breakfast and brunch gatherings!
Ingredients
2 oz Grapefruit Juice
1 oz Orange Juice
2 oz Grand Marnier
6 oz Champagne
Combine the Grand Marnier, grapefruit juice, and orange juice in a glass.
Top with the champagne and an orange peel curl.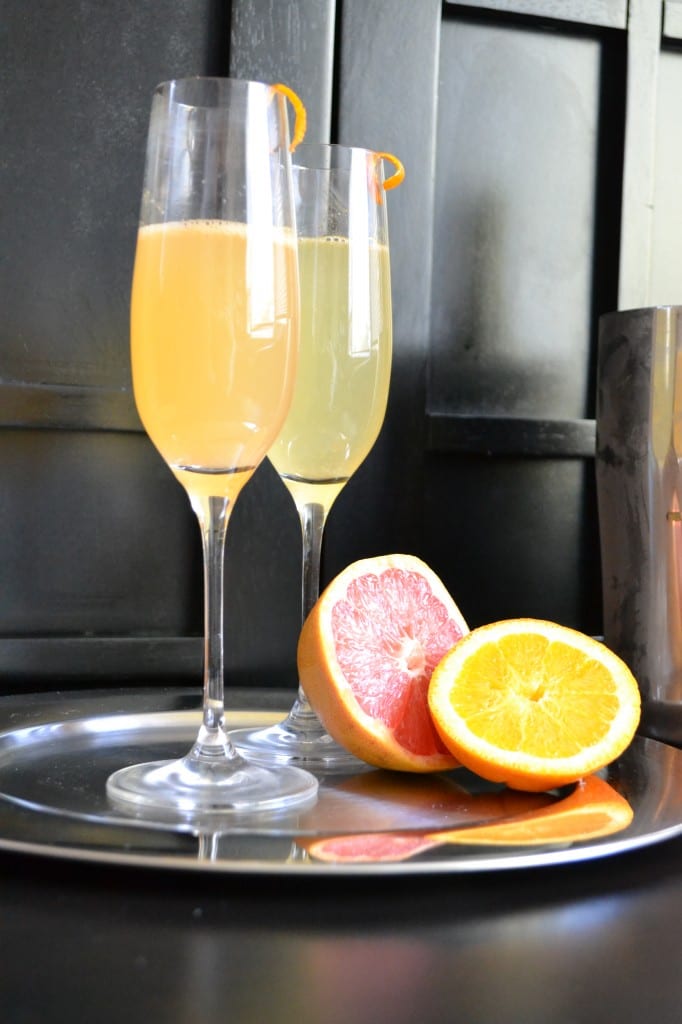 I make these by the glass, because not everybody is a grapefruit or orange fan. Or some people (mom) like more champagne than all the other crap!
P.S. These can also be made in a non-alcoholic form. Which would mean no Champagne or Grand Marnier, and sparkling apple cider instead.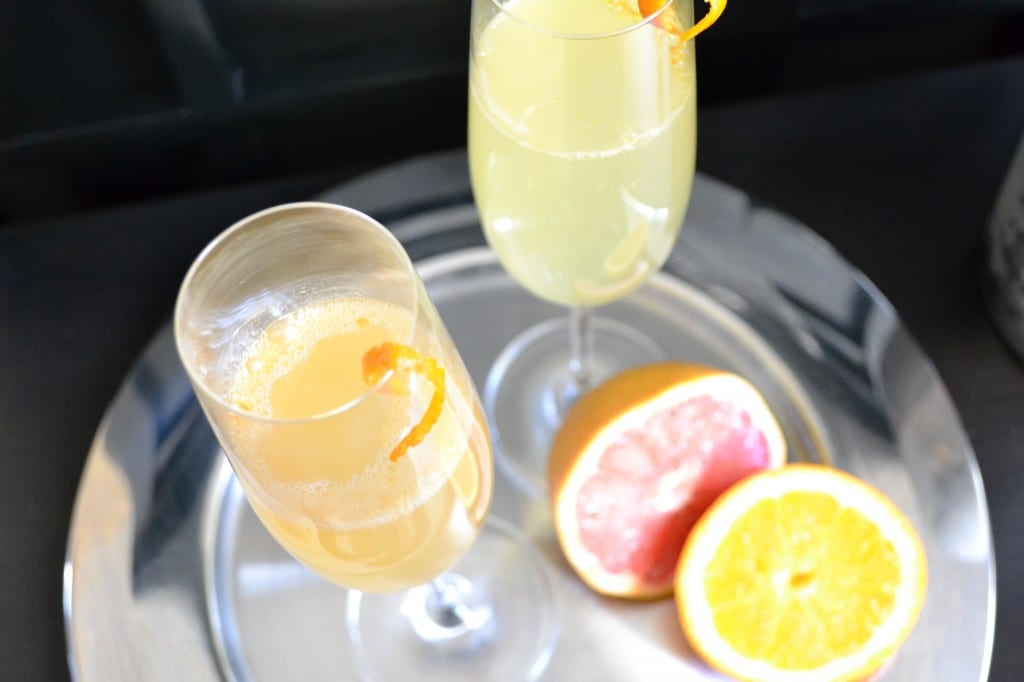 Cheers! Here's looking forward to another wonderful holiday season!!!
Related posts: