Chicken Breast, Fried Green Tomato, Maple Cinnamon Bacon, Lettuce, Cheddar Cheese, & Spicy Mustard on a Ciabatta Roll
Happy Halloween all!
Truth be told, I hate this God-forsaken holiday. Actually, I think this holiday might not like me.
Right now my close friends are bracing themselves to hear any one of my tragic costume or trick-or-treating tales.
But, alas, I will not bore all of you with the drama that is involved in being too smart for your own good, which leads you to over think costumes every year and leaves others asking "What are you?"
So while other food bloggers are making pumpkin this and creepy that, I am displaying my anti-Halloween attitude in the form of an awesome sandwich!!!
(I guess if I wanted to buy into this dumb holiday I could have said sand-witch there.)
If you like this holiday, take pleasure in being scared, and have a knack for picking clever costumes, enjoy your day.
As for me, I'm going to eat the crap out of this sandwich, hand candy out to the cute little neighborhood kids, and move on to getting ready for Thanksgiving and Christmas!!
Ingredients (makes 2 sandwiches)
2 Thin Boneless Skinless Chicken Breasts
2 Ciabatta Rolls
4 Pieces of Bacon
1 TBSP Maple Syrup
1 Large Green Tomato
1 Large Egg, beaten
Flour for dredging
½ Cup of Vegetable Oil, for frying
½ Cup Panko Bread Crumbs
2 Slices of Sharp Cheddar Cheese
2 Leaves of Romaine Lettuce
2 TBSP Whole Grain Mustard with Horseradish
1 TBSP Crushed Red Pepper
2 TSP Salt
2 TSP Pepper
A Dash of Cinnamon
Add about ½ a cup of flour to a medium bowl. Add, crushed red pepper, 1 TSP salt, and 1 TSP of pepper. Mix well.
I love heirloom tomatoes! They are so beautiful!
Cut the green tomato into thin large slices. Individually dredge the tomato slices in the flour, salt, pepper, and crushed red pepper mixture.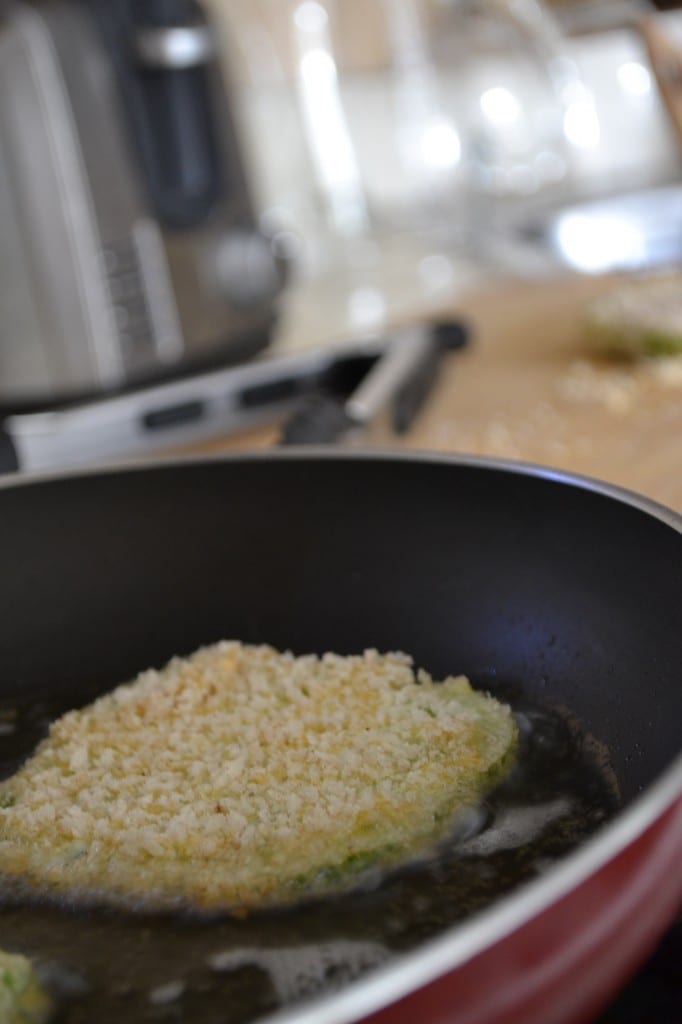 Then dip the flour covered tomato slice in egg. Coat evenly, with egg mixture, on both sides. Then coat the egg and flour covered tomato slice in the panko crumbs.
Let the tomato slices rest for about five minutes before frying.
In a large skillet, heat the vegetable oil to 230 degrees. Add in four slices of tomato at a time and fry for about 3-4 minutes on each side until golden brown.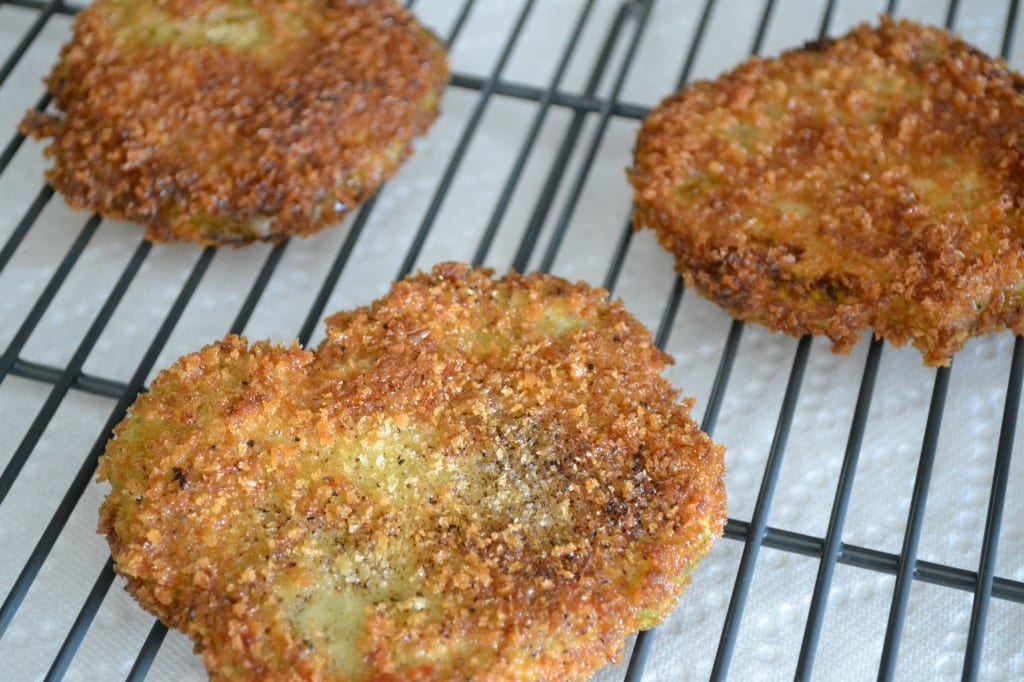 Let the fried tomatoes dry in a wire rack for 3 minutes before serving.
In a medium skillet over high heat, cook your bacon. When the first side is cooked add a dash of cinnamon to each uncooked side, then flip the bacon.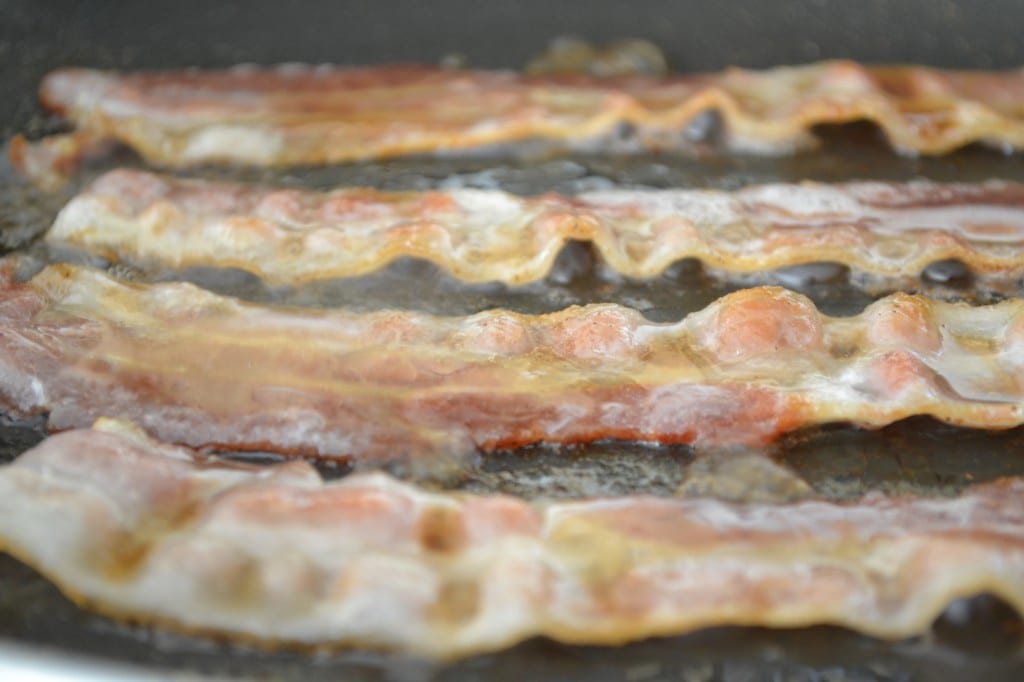 While the second side is cooking, add the TBSP of maple syrup. Cook the bacon until it is crisp and the maple syrup has become dark and caramelized.
Season the chicken with salt and pepper on each side. Then, in a separate skillet, cook the boneless skinless chicken breasts for about ten minutes each side until they start to get a little golden. Let the chicken rest five minutes before cutting.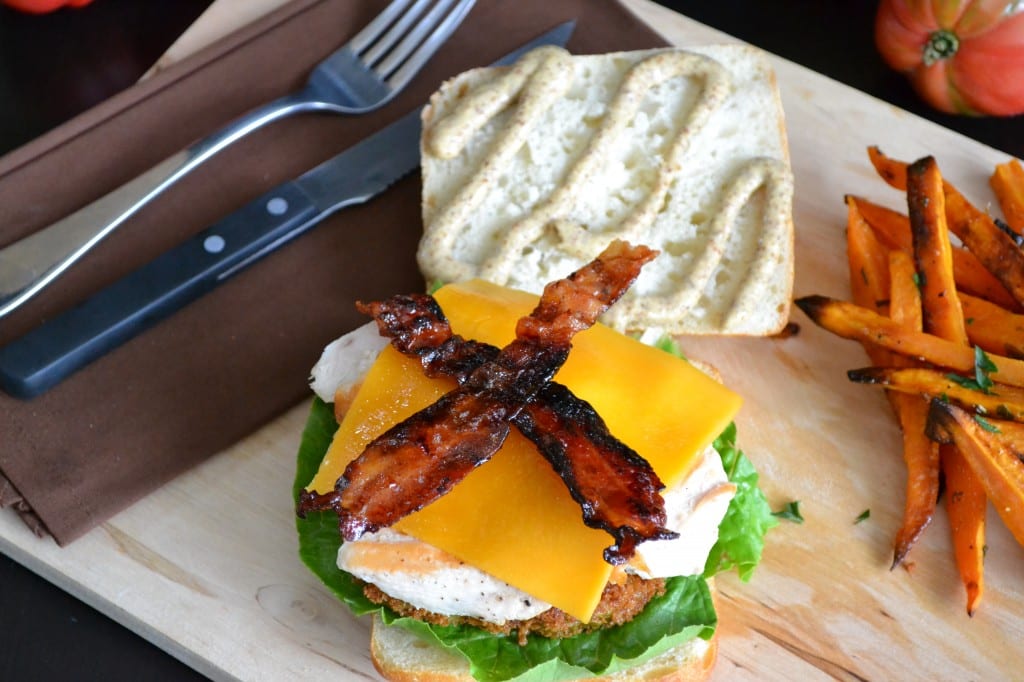 Slice the chicken into thirds on a bias. Stack the lettuce, fried green tomato, chicken, cheddar cheese, and then bacon. Put the spicy mustard on the top half of ciabatta, and then cover and serve!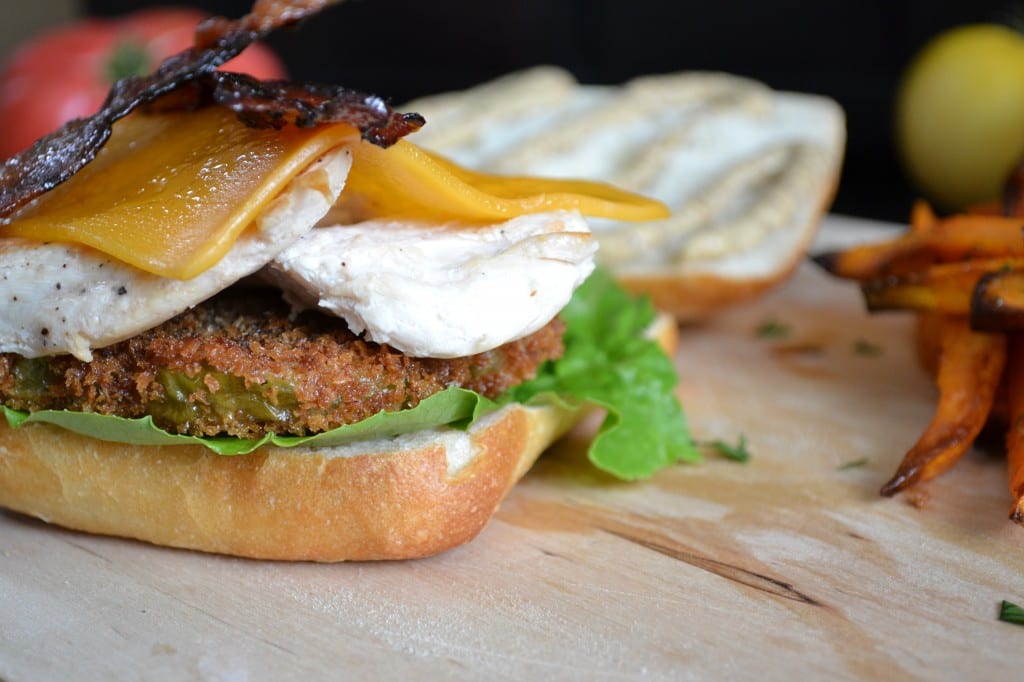 Enjoy every sweet, southern-inspired, and crunchy bite of this new and improved Chicken Club!

This is my heaven!
Related posts: