I'm writing today, fueled by the quad-shot venti peppermint white mocha and anger over my mother's words on the phone last night.
She said to me. "Why do you have to put cheese on eeeevvvveeerything?"
My argument of, "I do not!" didn't really get me very far in this discussion.
Then I though, so what! I love cheese. (For those of you who are lactose intolerant or are pregnant and can not enjoy certain cheeses, I apologize.)
As most of you can tell from my epic tale of love and loss with the nacho – well mostly gain, I guess, in weight and awesomeness – I have no qualms about eating, and loving, a dish which is made up of 75% cheese.
In my humble opinion, cheese can add so much to a sandwich. Yes, I agree meat should be able to stand on it's own but, I will take any opportunity to hit up Trader Joe's wonderful cheese section and use it freely on whatever I want.
(I feel like I should stomp up the stairs and slam my door after that temper tantrum.)
You know how they say that dogs kind of resemble their owners? I pray to God you don't think that about me and the Weeze-man. My dog, instead of sharing our looks, shares my love of cheese.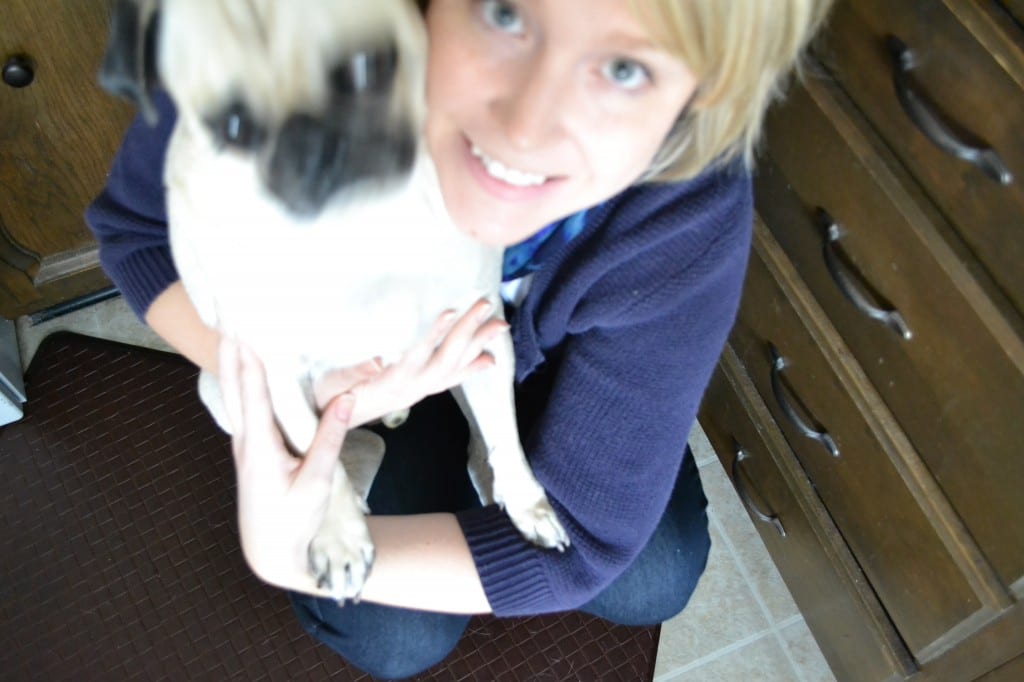 Any time he hears a cheese wrapper being opened, he comes running and will stand on his back legs just to see what booty I have unearthed from the store.
You see, Weezer and I don't care that, biologically, humans are the only mammals that still eat and drink dairy into adulthood. We know you don't really need it in your diet, but we just don't care!
So, mom, sorry, but here is another recipe with CHEESE in it!
Ingredients (makes 5 burgers)
1 ¼ lb Ground LeanTurkeyMeat
1 Egg
¾ Cup Bread Crumbs
¼ Onion
A Handful of Fresh Cilantro
A Handful of Fresh Parsley
1 Garlic Clove
1/3 Cup Olive Oil
1 TSP Salt
1 TSP Pepper
1 TSP Hot Sauce (I use Chalula Chili Lime Hot Sauce for this recipe).
1 TSP Crushed Red Pepper Flakes
2 Jalapenos, seeded
1 Cup Shredded Sharp Cheddar Cheese
5 Pretzel Rolls
1 Tomato Sliced
Give the jalapenos, garlic, and onion a rough chop, so they fit easily in the food processor. Add the cilantro, parsley, garlic, onion, jalapenos, hot sauce, crushed red pepper flakes, and salt and pepper to a food processor. Pulse until a thick, but not chunky, paste is made. It should kind of look like a pesto.
 
Add the chimichurri to the ground turkey. Add the egg, bread crumbs, and cheddar. Mix well using your hands. Come on, get a little dirty!
Form five large patties with the mixture.
 
Cook the turkey burgers in a large skillet with the lid on, over medium heat for about 7 minutes on each side. The cheese melts and forms a great crunch on the outside of the burger. These are also great grilled.
 
When the burgers are done, put them on a bun (doesn't have to be pretzel, I just am really into these pretzel rolls right now) top with a slice of tomato and a dab of guacamole.
 

PS Mom, I think you are just jealous because you can't eat dairy, so hmph! Take that!
Related posts: