-OR-
A Love Story
When I was in the 4th grade, I had my first boyfriend. (I went to Catholic school, what can I say, we start young).
For Valentine's Day, he bought me a gold ID bracelet with my name engraved in cursive and a teeny tiny "diamond" on it. I bought him the Green Day, Dookie album and a bunch of gumballs. (It's what he wanted, okay!)
I finally had the thrill of going to a roller skating party with a boyfriend to skate with during the couples skates!
The love song of my generation comes on over the loud speaker. He skates over with his hot green rollerblades, and asks me to skate. All the boys are laughing at him and all the girls are smiling.
We hold hands and skate along, ignoring the immature stares and giggles from the other kids in our class. The song ends and we skate off the floor over to the concession stand.
He offers to split a snack with me. Being the courteous young lady I am, I oblige him.
My mom never really let us get anything from concession stands because they were too sugary or too salty or just plain bad for you so I was kind of nervous about what he was going to come back with.
Holding a tray of nachos and two small sodas, he casually rollerbladed back to our mustard yellow booth. (Yeah it would have been cuter if it was just one soda with two straws. But what do you want from a 4th grade boy?)
Then it happened. I fell in love!
First bite of the circularly perfect salty corn chip covered in the fakest warmest cheese, I knew I was a goner!
What did you think this was about the boy? Heck no! We broke up like a month later.
This is about my love story with the nacho.
Every place I go I try and find a better and better version of nachos, and it all started at that roller rink with what is probably the worst version of the nacho I have ever come across.
I feel like John Cusack right now saying this, but my all time, desert island, top two plates of heart-breakingly good nachos are:
2. The nachos at Los Olivos in Scottsdale, Arizona. (They come served on a pizza pan and are the perfect combination of grease, cheese, salsa, beans, and chicken.)
1. (With a bullet.) Mike Ditka's Pot Roast Nachos Chicago, Illinois!
Luckily, I do not live in Scottsdale, Arizona and we only go to Ditka's for special occasions, otherwise I would probably need to be wheel barrowed in and out of my house to these dining establishments.
The thing that makes Ditka's nachos is the pot roast.
I have been trying for some time to recreate this perfectly seasoned juicy pot roast, so I can enjoy the pot roast solo, and so I can make giant plates of nachos for myself any time I want!
After lots of plates of nachos (for research) and much experimenting, I think I have finally come close to the secret Ditka combination with this recipe.
Ingredients
3lb Boneless Beef Chuck Roast
½ Onion, diced
1 Carrot, peeled and diced
1 Stalk of Celery, diced
2 Sprigs of Thyme
2 TBSP Ketchup
1 Garlic Clove, grated
4 oz Red Wine
2 oz Maker's Mark Whiskey
2 oz Maple Syrup
2 Cups Low-sodium Beef Stock
2 TBSP Salt
2 TBSP Pepper
French Bread
Season the roast all over with the salt and pepper.
In a large skillet, over high heat, sear each side of the roast for about 6 minutes, until a dark brown color.
Place all ingredients in the crock pot. Add in the beef when it is done browning. Cook the roast on low for 8 hours and 30 minutes.
When the roast is done cooking, remove it from the crock pot and let it rest for a good 20 minutes before shredding.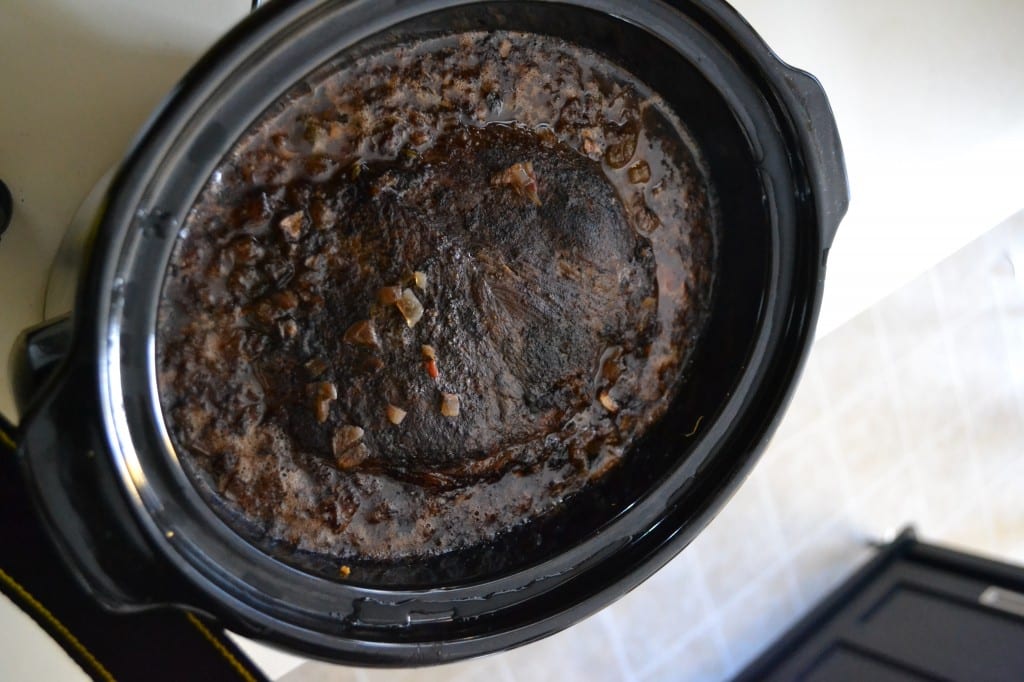 Pour the remaining sauce through a strainer and into a small sauce pan. Simmer over medium heat for 20 minutes, until it has reduced by 1/3.
Shred the beef, using two forks, place it on some crusty French Bread, pour some of the reduced jus over the meat, spread some horseradish gorgonzola mayo on the bread, and serve.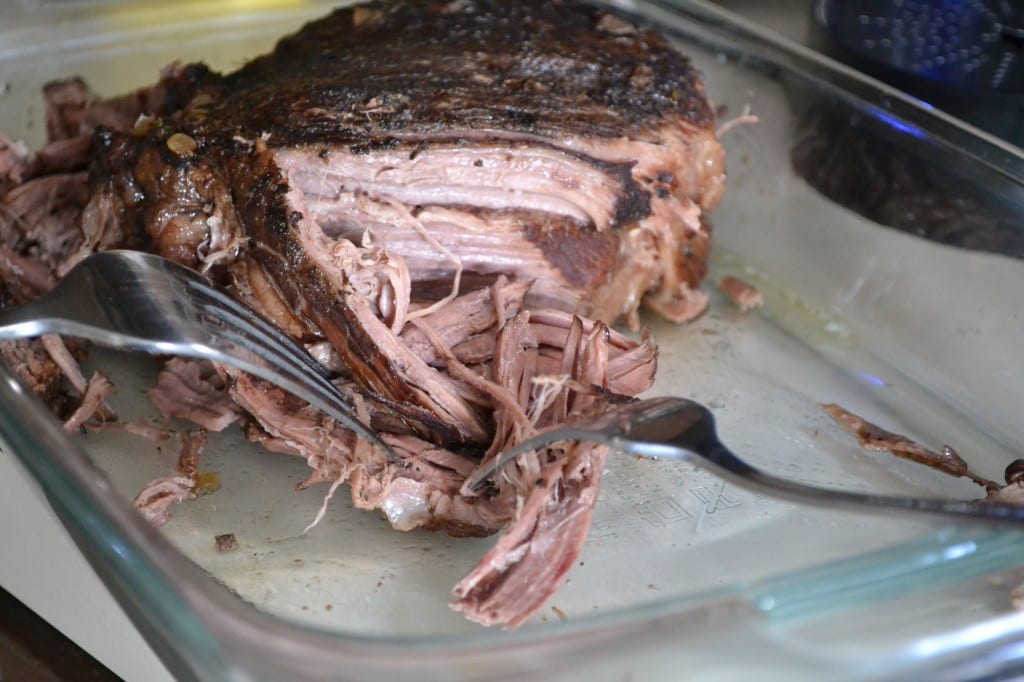 So, turn on some Boyz II Men, light some candles, and enjoy the love of my life's mistress, the slow-cooked shredded pot roast.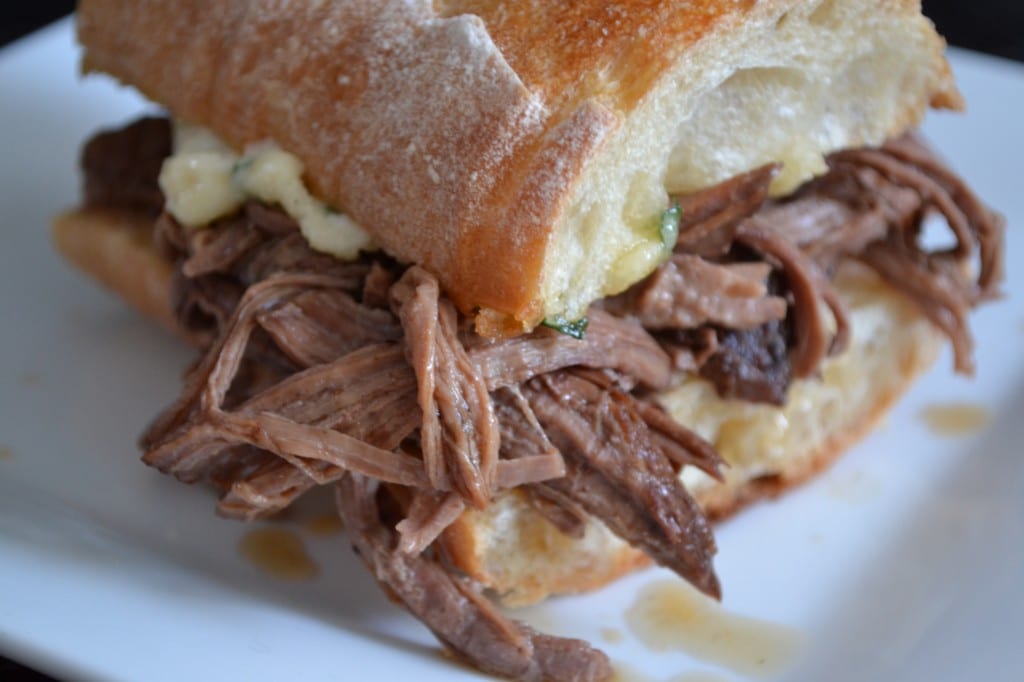 Related posts: