The third family recipe I wanted to share with you this week is from my grandfather. Or as we called him, Dziadzia (Jah-Jah), which is the Polish word for Grandpa.
He was a feisty Polish man. He survived World War II living in Poland and Germany.
He loved farming, gardening, his family, and warm cans of Pepsi.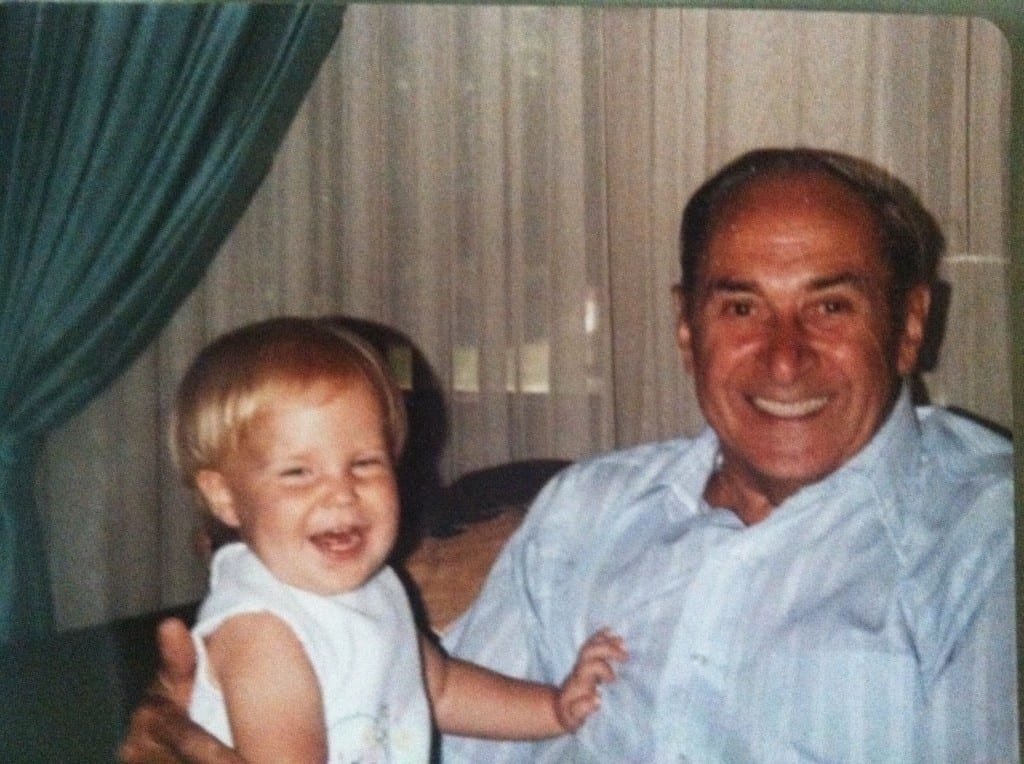 He passed away about three years ago. Holidays are tough without the ones we love, so what better way to remember them than through sharing stories and cooking the food that reminds you of them.
When we were younger, my grandfather's house was always stocked with our favorites: small cans of Mott's Apple Juice, the buttery sugar cookies in the blue tin, kielbasa and rye bread sandwiches, and Orange Crush.
We would go over to my grandfather's house for Sunday dinners and holidays.
He would cook his famous buttery chicken with the skin on, mashed potatoes, cucumber sour cream salad, sauerkraut, and cabbage rolls.
Any time we want to remember our grandfather, we make his cabbage rolls.
They are easy to make, slow cooked, and so comforting.
Ingredients
1 lb Ground Beef
2 teaspoons of Grated Onion
1 teaspoon of Salt
½ teaspoon of Pepper
½ Cup Cooked White Rice
12 Large Cabbage Leaves, blanched and slightly wilted
2 Cans of Tomato Sauce
1 Cup of Water
3 Slices of Bacon
Combine the ground beef, grated onion, salt, pepper, and cooked rice in a large bowl.
Boil about 4 quarts of water. Cut the core out of a head of cabbage. Place the head of cabbage in the boiling water and cover with a lid. Blanch the cabbage until the leaves start to wilt.
 
Take one leaf of cabbage and place about two heaping spoonfuls of the beef mixture at the base of the leaf.
Fold in the two sides of the leaf, and then roll the cabbage leaf forward to form sort of like a burrito.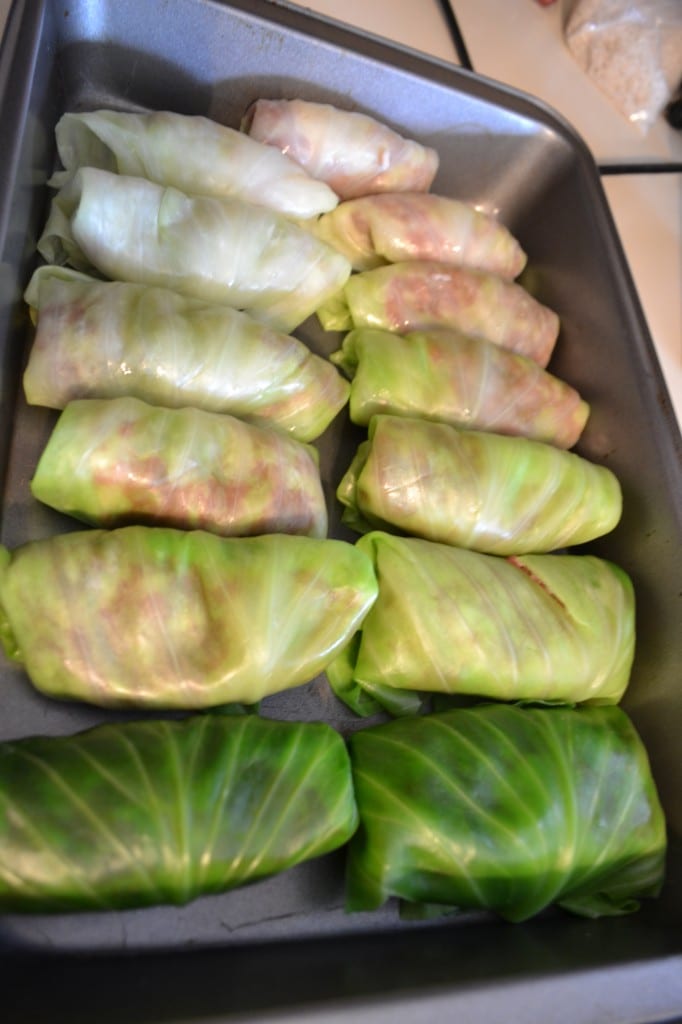 As you work your way into the smaller leaves of the cabbage you might need to cut some more of the tough stem off of the leaves before you roll it.
 
When you have used up all the beef and made about 12 cabbage rolls, place them in a 9"x13" pan.
Pour the tomato sauce and water over the rolls. You may need to add more water to ensure all the rolls are covered. Place the three strips of bacon on top of the rolls.
 
Cover the pan with tin foil and cook the rolls in the oven at 325 degrees for two and a half hours. When the rolls are done, remove the strips of bacon. Cut them into small pieces and place them back into the sauce.
 
The rolls go great with mashed potatoes smothered in the tomato sauce from the pan.
Every time we make this dish or gather together for holidays, I know you are with us Dziadzia. Love you!
Related posts: