I am a homebody. I would much rather stay at home, pop in our over-played DVD of Forgetting Sarah Marshall, and pour a glass of cheap Trader Joe's wine than go out of the house. And this isn't even when it is cold or if there is snow on the ground!
During the winter months, I transform into, well, a squirrel. When I do go out and go shopping, I buy a lot of food. The reason I do this is mainly to prevent other trips out into the cold. Plus, if I can cook enough during the week, this will also eliminate weekend outings. Let's face it, I already cook for a family of four even though it is just the two of us, so to say it gets worse, is an understatement.
I think that I just cleaned out all my chili, meat sauce, marinara, and salsa that I stockpiled in the freezer from last winter. Seriously, they could make a show about me. Hoarders: Food Edition. And, since I don't go out in the winter, I would probably watch it!
Today, I am going to do something rare. Instead of putting my surplus of roasted tomato marinara in the freezer for a snowy day, I am going to keep it in the refrigerator and use it in another recipe right away! Don't worry about my freezer collection being depleted before it even gets started snowing outside, because I already have a surplus of tomatoes on my grocery list for next week.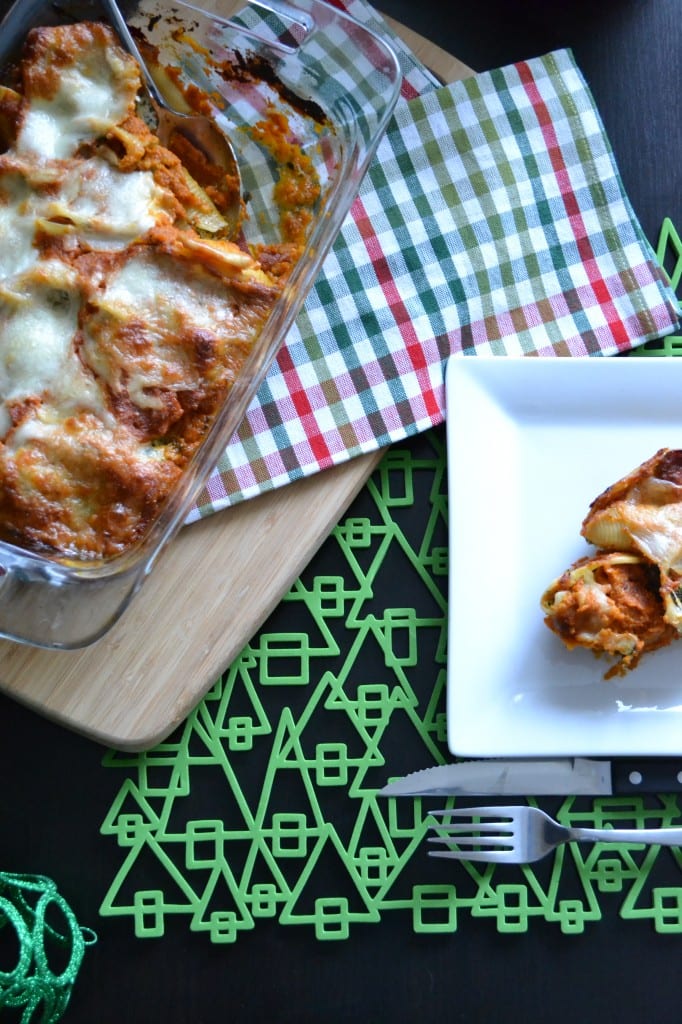 Ingredients for Filling
2 Cups of Ricotta
1 Cup of Shredded Mozzarella
½ Cup Grated Parmesan Cheese
10 oz Frozen Chopped Spinach, defrosted and drained
1 Teaspoon of Salt
½ Teaspoon of Pepper
½ Teaspoon of Garlic Powder
In a large bowl combine all of the ingredients for the filling. Mix until the spinach has been evenly distributed throughout the cheese mixture.
 
Ingredients for Stuffed Shells
21 Large Shells
1 Tablespoon of Olive Oil
½ Cup of Shredded Mozzarella
8 Slices of Fresh Mozzarella
 
Add the shells to a large pot of boiling water. Boil the shells for approximately 8 minutes. They will not be cooked all the way through. Drain shells and immediately place them on a sheet pan to dry and cool.

Coat the inside of a 7"x11" Pyrex dish with a tablespoon of olive oil. Coat the bottom of the dish with a thin layer of sauce to prevent sticking. Take a heaping spoonful of the cheese and spinach mixture and gently place it into each shell. Then arrange the shells into three rows in the dish.
 
Cover the shells with the remaining sauce, then the shredded mozzarella, and then the large slices of fresh mozzarella.
 
Bake the dish in the oven for 30 minutes at 400 degrees. If you like a more golden and crispy top, leave it in for five minutes longer.

You can also make this with the Bolognese sauce if you want something a little heartier.
 
When you have sauces like the roasted tomato marinara at your disposal, and can make dishes like this, it is sooooo easy to stay in!
 
I am Stefanie and I am a Food Hoarder. Look for it on the next episode of True Life.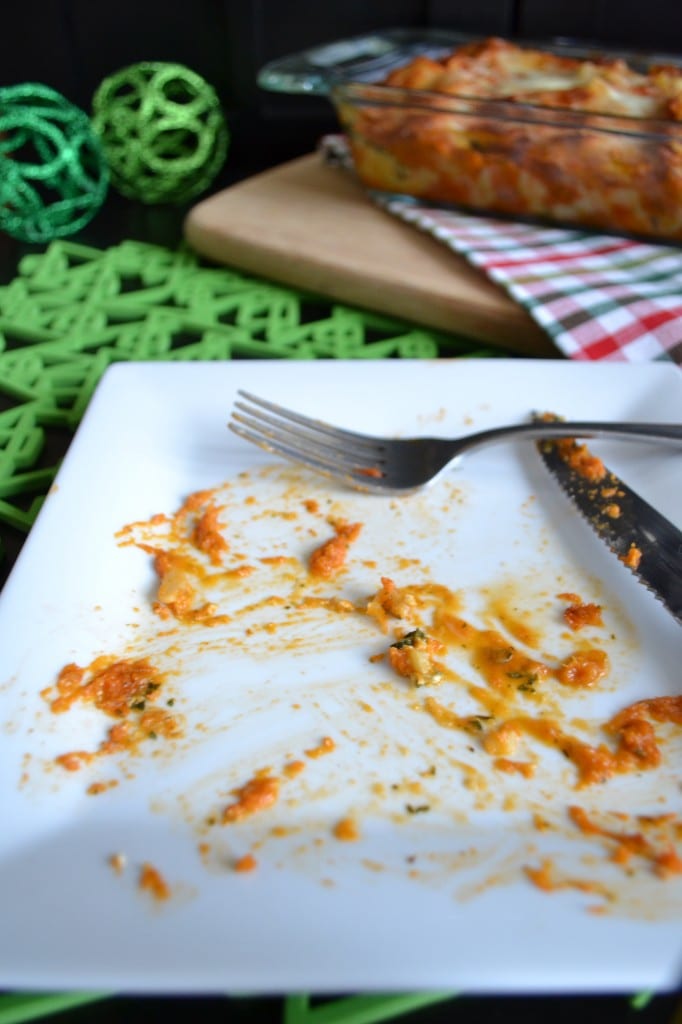 Related posts: