I don't like to go out, blah, blah, blah…. You know my usual spiel. I will spare you my usual rant and get right into it.

This is a no-recipe recipe. Basically, this came to happen by chance when I was faced with a fridge full of half-eaten left-overs. My husband will eat anything (well as long as it isn't green), so I wasn't too concerned about him. But, I was not looking forward to either heading out for dinner or having a plate of mish mashed left-overs.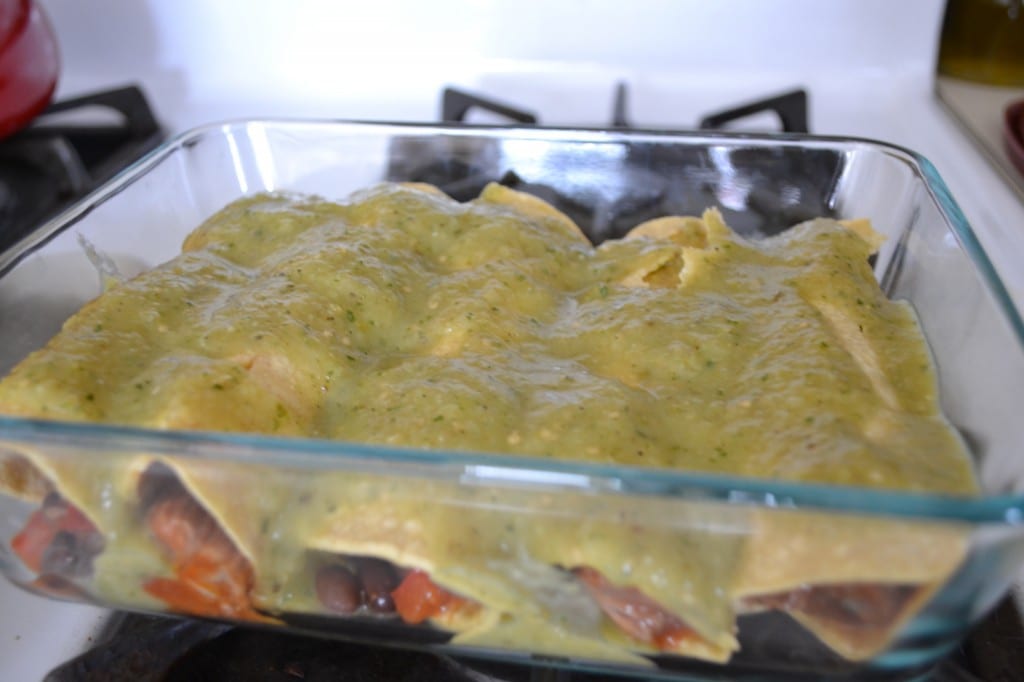 Glancing around the fridge, I saw tortillas, shredded cheese, chili… A light bulb went on! I remembered I had hoarded away salsa in my freezer. And, voila! Dinner was born.
 
All you need is…
Left-over chili (In this instance, my Beef Brisket Chili.)

Corn Tortillas

A Can of Black Beans, drained and rinsed

Shredded Cheese
 
I normally make about three enchiladas per person.

Using a slotted spoon, remove the meat and main ingredients out of the chili. Place about a spoonful or two of meat or veggies if it is a vegetarian chili and a spoonful of black beans into a tortilla.

Tightly roll up the tortilla and place it in a Pyrex dish, seam side down. Continue this process until you have made your desired amount of enchiladas.
Cover the tortillas with 1/2 a cup of salsa and a big handful of shredded cheese. Cook enchiladas for about 30 minutes at 350 degrees until the cheese on top melts and starts to get golden near the edges. After 30 minutes, remove from oven. Let the enchiladas cool for five minutes before serving.
 
Conveniently, I have posted a great chili and salsa recipe for you all on my blog this week. Hopefully when you near the bottom of the Tupperware bowl containing the chili, you will give this great no-recipe recipe a try!
Related posts: