*Recipe adapted from thekitchn.
During these interesting, to say the least, economical times, I find myself being more frugal than I would like to admit. I am usually the one not looking at price tags when I am shopping for Christmas presents because I would rather get a thoughtful gift for somebody than worry about how much it costs.
This year is a bit different though. Cost and spending is definitely more of an issue on my barometer since I got married over the summer. We have definitely been focusing on saving (trust me, not my idea) rather than spending.
When my husband and I sat down to talk about who we needed to get gifts for this Christmas/Holiday season, I was definitely thinking, "How are we going to stay within our budget and get nice, thoughtful gifts for all these people?"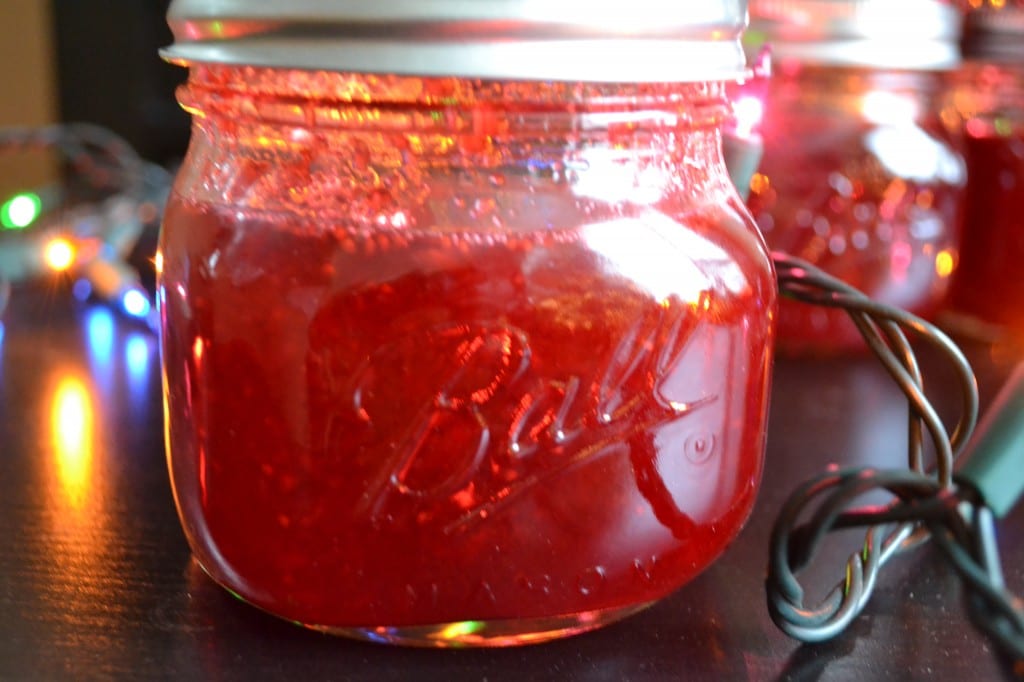 I immediately turned to my imaginary food blogger friends and found this lovely recipe for festive-looking homemade cranberry liquor. It was super easy and cheap to make. Put the liquor in a jar, tie a bow on it, include a little recipe, and BAM – instant hostess or holiday gift.
Ingredients (Makes 4 ½ Cups)
2 Cups of Sugar
1 Cup Water
1 12oz Package of Fresh Cranberries
3 Cups of Vodka
The Zest/Peel from 2Oranges(Other variations include lime or lemon peel or even a vanilla bean.)
Combine the sugar and water in a small sauce pan. Cook over medium heat for five minutes, until the sugar dissolves, stirring consistently. Remove from heat and cool completely. Place the cranberries and vodka in a food processor. Process for two minutes until cranberries are finely chopped. Combine the vodka and cranberries with the cooled simple syrup in a large bowl, and add the orange peels.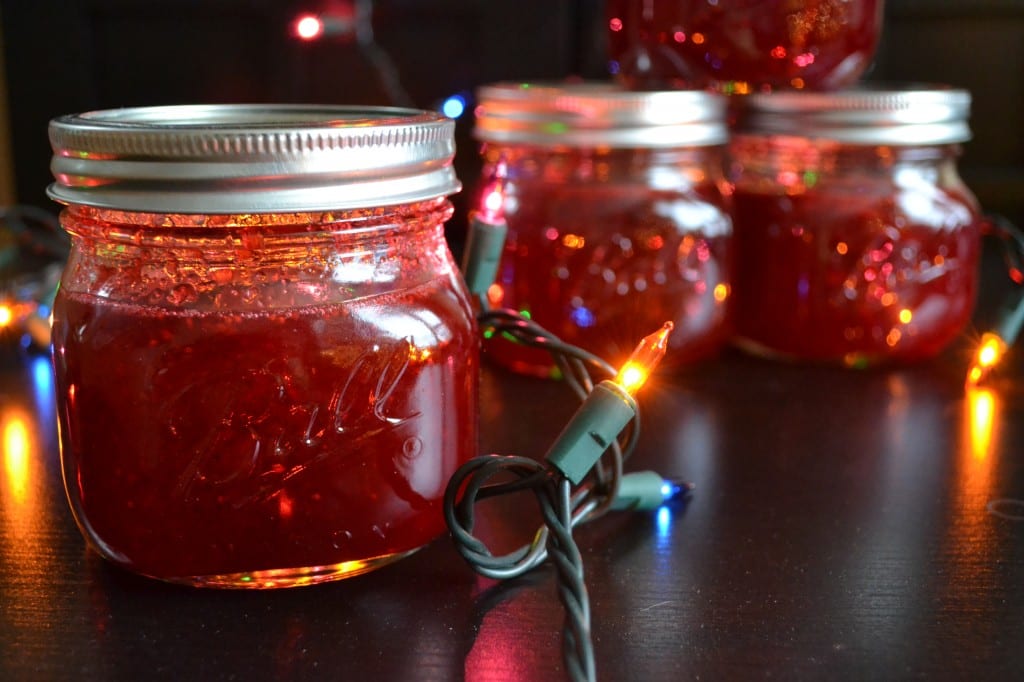 I portioned out even amounts into four small quart jars (4 for $4 at Target). Cover and place in a cool dark spot or the refrigerator for three weeks. After three weeks liquor is fully sweetened and flavored and ready for use. Remember to include a tag on the jar that states that you should strain the contents before using in a cocktail. It is also a cute idea to include your favorite vodka-based cocktail recipe with the liquor.
For those of you receiving this lovely liquor from myself or my husband, sorry to ruin the surprise!
Related posts: