You all know how I love a classic bloody mary and that I would never try and tarnish her great name.
What I am giving you today is not trying to be that classic bloody. It is different, lighter…greener.
Ingredients
1 lb. of Tomatillos, husked and rinsed
1/2 a Seedless Cucumber (peeling the cucumber is optional)
2 Tablespoons of Grated Horseradish
1/4 Teaspoon of Worcestershire Sauce
1 Tablespoon of Green Hot Sauce
The Juice of Half a Lemon
1/2 Teaspoon of Celery Salt
1/4 Teaspoon of Salt
1/4 Teaspoon of Pepper
8 oz. Vodka
Tajin Spice Blend for the rim (It is a peppery-limey-salty spice that is way better than just regular salt or celery salt on the rim.)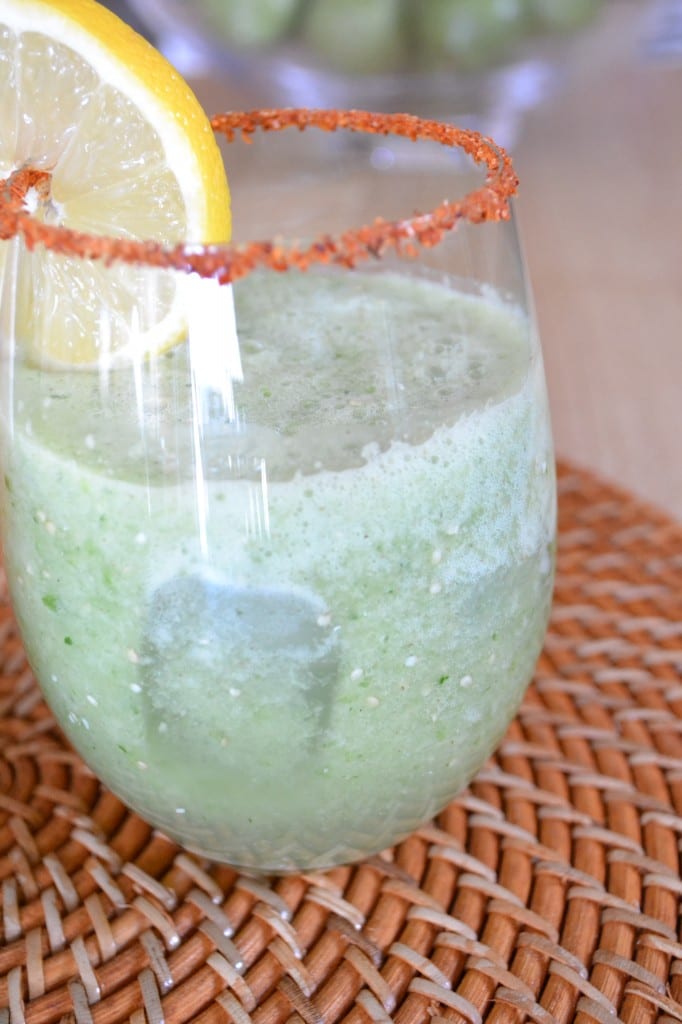 Roughly chop the cucumber and tomatillos. Add the chopped tomatillos, chopped cucumber, horseradish, worcestershire, hot sauce, lemon juice, celery salt, salt, pepper, and vodka to a blender.
Puree until completely liquified.
Rim the glasses with Tajin spice and a slice of lemon or lime. Add a few cubes of ice to some glasses.  Pour and enjoy!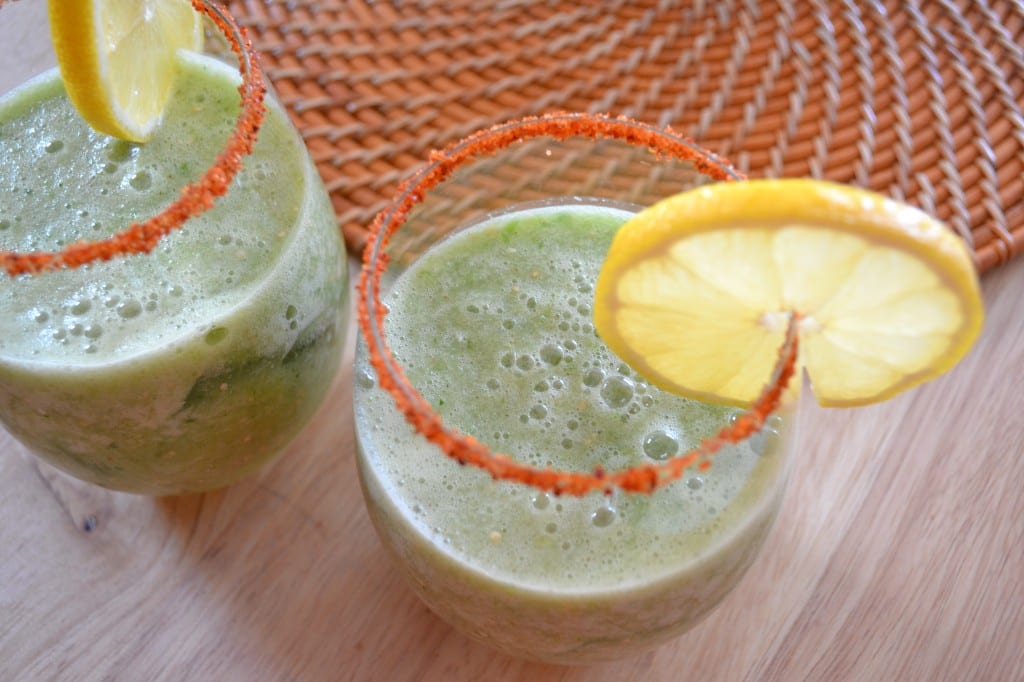 Try something different at your next brunch. I swear you won't be disappointed.
*recipe adapted from Food Network Magazine
Related posts: