As most of you know, I have an addiction to all things Bravo.

I love me some housewives, but above all I loooooove the show Top Chef. This season has been pretty good so far. I mean it would be better if Fabio was on it but, even when he is on the show he can't seem to stay around for long… Stupid ham-booo-er-ger challenge!

A few episodes back during the outdoor barbeque challenge, one of the chefs, Paul (PS He is my new fave since my girl Grayson got the boot), made a pickled peach slaw or something like that. Ever since then my taste buds have been yearning for some fresh peaches.
I know they aren't in season but it has been three weeks since the episode aired and I can not get the idea of a pickled peach salad off my mind.

So, I am giving into my craving from Top Chef and going for it with this little gem of a recipe.
Ingredients For Pickling Liquid
¾ Cup Lime Juice
½ Cup Red Wine Vinegar
¼ Cup Sugar
1 Tablespoon of Salt
Add all the ingredients to a small sauce pan. Bring to a simmer. Whisk until all the sugar granules have dissolved. Simmer for five minutes then remove from heat and set on the side to cool.

Ingredients for Salad (Serves 4)
2 Peaches, pit removed and thinly sliced
1 Bulb of Fennel, core removed and thinly sliced
½ A Red Onion, thinly sliced
¼ Teaspoon of Salt
¼ Teaspoon of Pepper
5oz. Mixed Baby Greens
1/3 Cup of the Pickling Liquid
2 Tablespoons of Olive Oil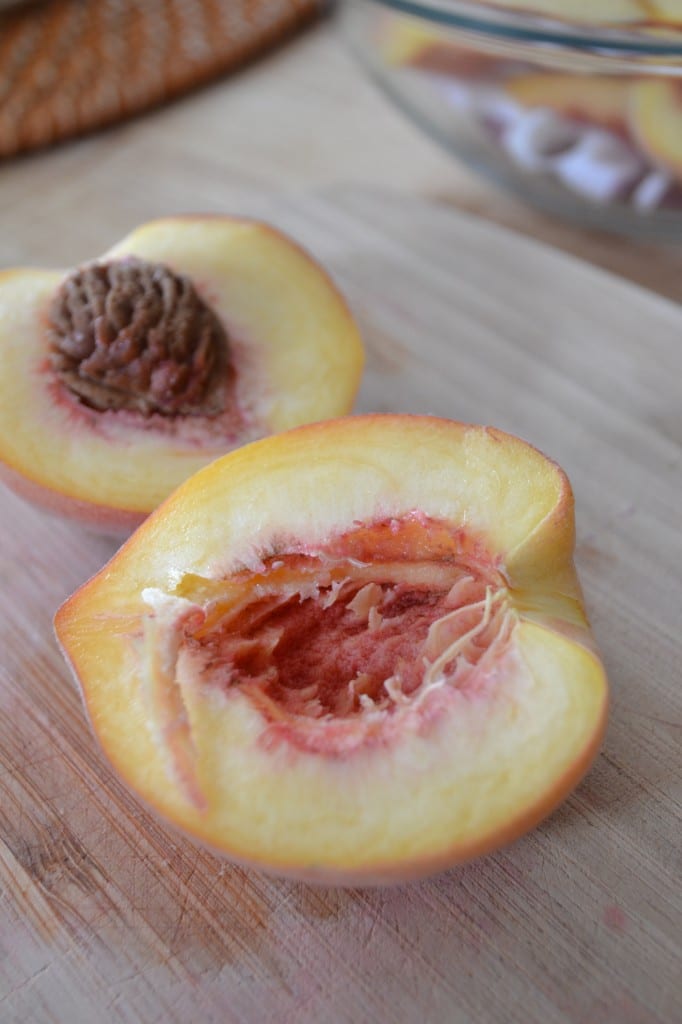 Add the sliced peaches, fennel, and red onion to a large flat Pyrex dish. After the pickling liquid has cooled, add it to the dish with the peaches, fennel, and red onion. Toss the fruit and veggies in the mixture.

Cover the dish with plastic wrap and refrigerate for at least four hours.
 
When the pickling process is complete, add the peaches, fennel, and red onion to the baby greens.

Reserve the 1/3 cup of the pickling liquid. Add that along with the olive oil to the salad. Toss it together and serve. You can garnish with some chopped fennel fronds, goat cheese, or walnuts…or all three!
Pickled peaches: great as a snack and on top of a salad or sandwich. My craving has subsided.

I still think that no season will compare to the two seasons that featured the love of my life, (and my husband's) Fabio. Sigh…I am a sucker for an accent, and apparently so is my husband.
Related posts: