Here it is-the easiest recipe I have ever posted on my website.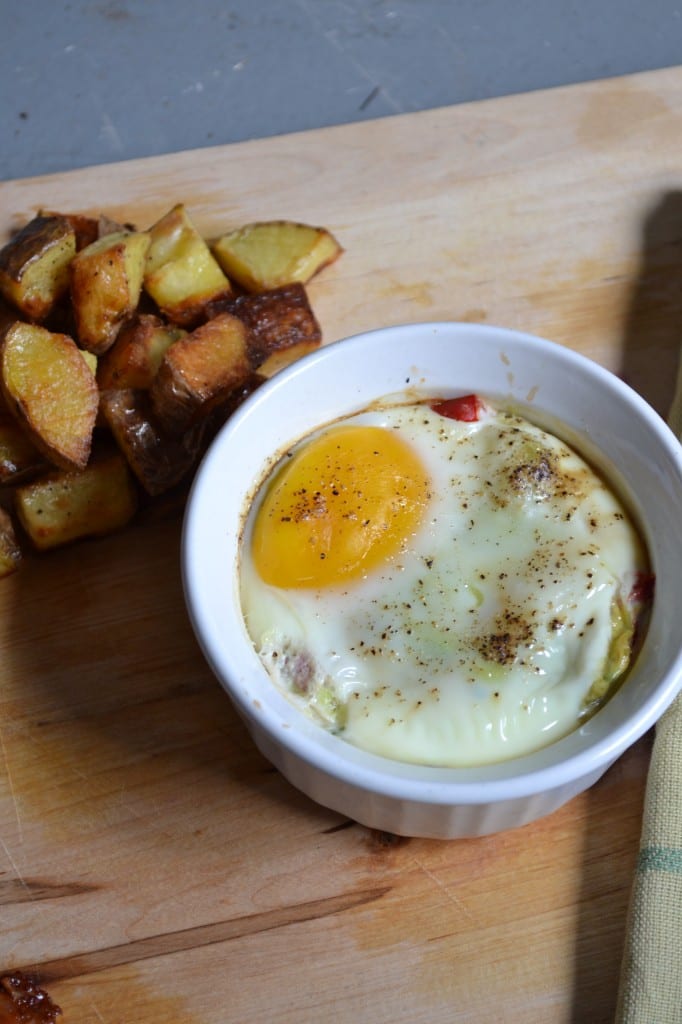 No joke, start to finish, this recipe takes thirty minutes at most. You can make it for one to 12 people; as long as you have a full carton of eggs, some goat cheese, and an avocado you'll do fine. It still won't take you longer than thirty minutes to make this.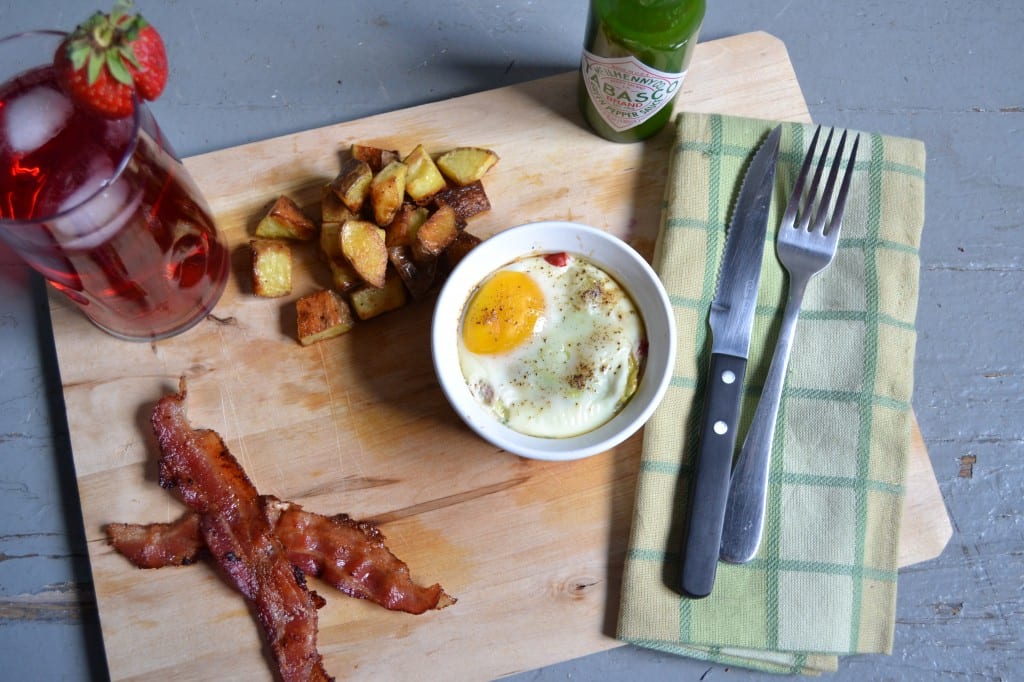 Well, it might take a bit longer if you are cooking for 12 people just because it takes a little longer to assemble twelve of these little cups of awesomeness.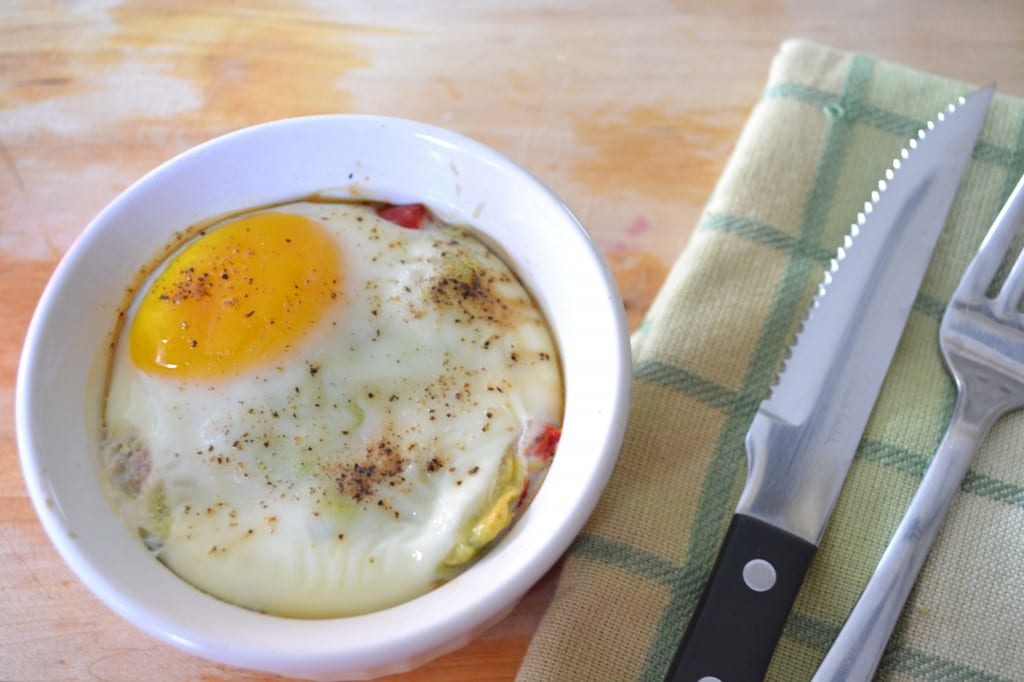 This recipe can be made in a muffin tin, an individual ramekin, or even on a larger scale in a casserole dish.
Since there are only two of us in the house, I went for individual servings. It is kind of like a quick, breakfasty lasagna you can eat any time of day.
Ingredients (makes two ramekins)
1 Haas Avocado
1 Jalapeno, seeded and diced
3oz Goat Cheese
A Pinch of Fresh Cilantro Leaves
Juice from 1 Lime
Butter for Greasing
1 Roasted Red Pepper, drained and cut into fourths
2 Eggs
A Pinch of Salt and Pepper

Preheat the oven to 350 degrees.

First: add the avocado flesh, diced jalapeno, goat cheese, cilantro, and lime juice to a food processor. Puree into a thick, slightly chunky paste. Spoon the avocado and goat cheese mixture into a small bowl.
Grease the inside of the ramekins with the butter.

Cut the roasted red pepper into fourths. Place one piece of the red pepper in the bottom of the dish. Cover with a tablespoon of the avocado goat cheese mixture. Layer another slice of red pepper on top of the cheese. Spoon another tablespoon of the cheese mixture on top.

Crack the egg into the dish. Season the egg with salt and pepper. Continue that process for the other ramekin.

Place the ramekins in the oven and bake for twenty minutes. The egg will still have a runny yolk when it is done. If you don't like a runny yolk, feel free to bake it a little longer.

I am not going to lie to you, when I make this I cook two baked eggs for myself and my husband each. I also serve it up with a side of bacon and roasted potatoes.

Can't beat breakfast any time of day!
Related posts: