On vacation you are a totally different person. I love vacation Stefanie.
She is, for the most part, a rather fun-loving and genuinely happy person. How to merge vacation Stefanie with everyday life Stefanie?
These guys!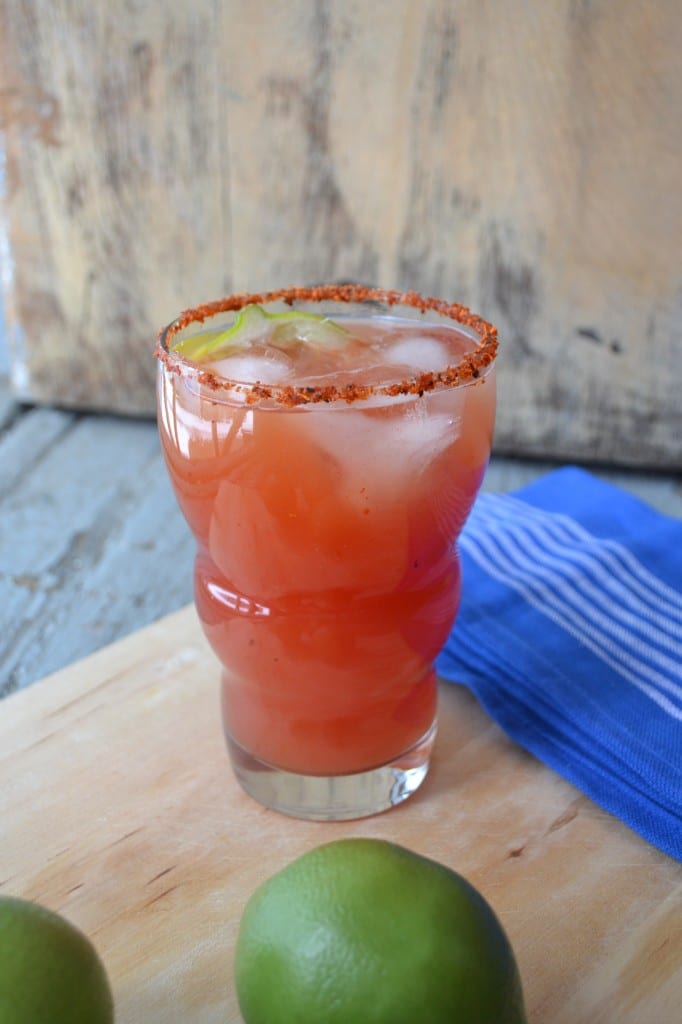 I don't really know if Chelada is the actual bartending 101 book (if that actually exists) name for this drink. All I know is that at my brother's super bowl party, his head chef at the place he manages, made these and called them cheladas….So I'm going with that name.
Vacation Stefanie is pretty easy-going and can be talked into most things, even when it happens to contain Clamato juice as one of the main ingredients.
At an all-inclusive resort for our honeymoon vacation Stefanie and vacation Michael were talked into having this drink when the poolside bartender said. "This one's on me!" and handed this crazy concoction over.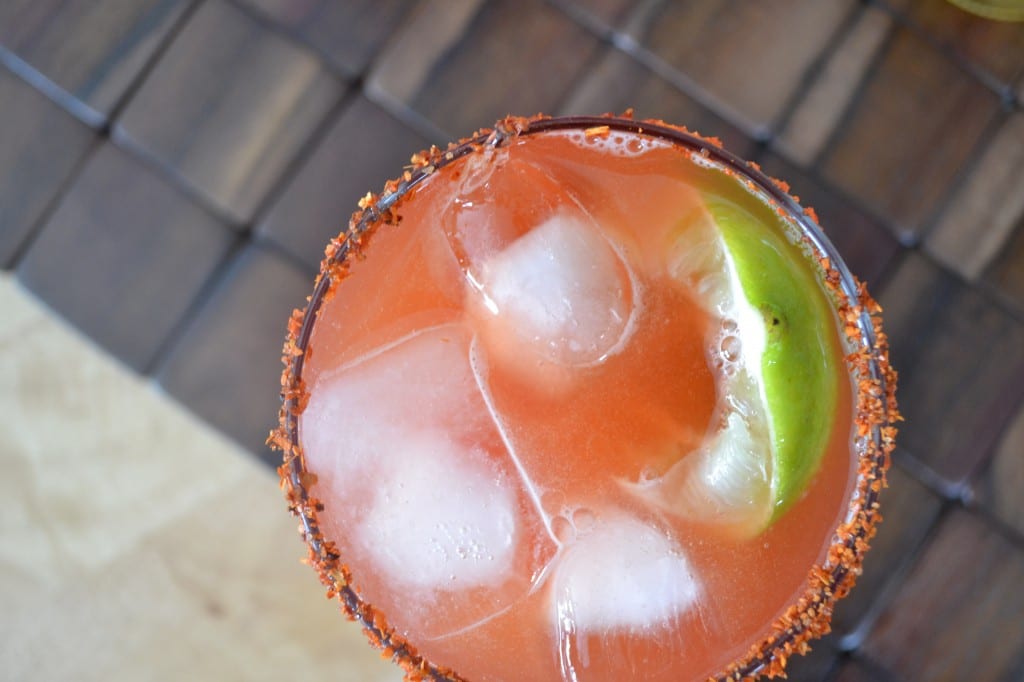 Everyday life Stefanie was heard somewhere, muted in the background, saying under her breath, "You idiots. The drinks are all on you! You already pre-paid for this shit!"
Vacation Stefanie did not notice, because she was too busy fist pumping and chanting, "Free drink! Free drink! Free drink!"
So, with another weekend upon us, here is a drink your everyday life self is saying you probably won't like, where as your vacation self is on your shoulder with a pitchfork and a Tommy Bahama shirt saying "Dooooo it!!! You deserve it. You know you'll like it!"
Ingredients (for one cocktail)
2oz. Tequila
6oz.Corona
6oz. Clamato Juice
Tajin Seasoning
The Juice from Half a Lime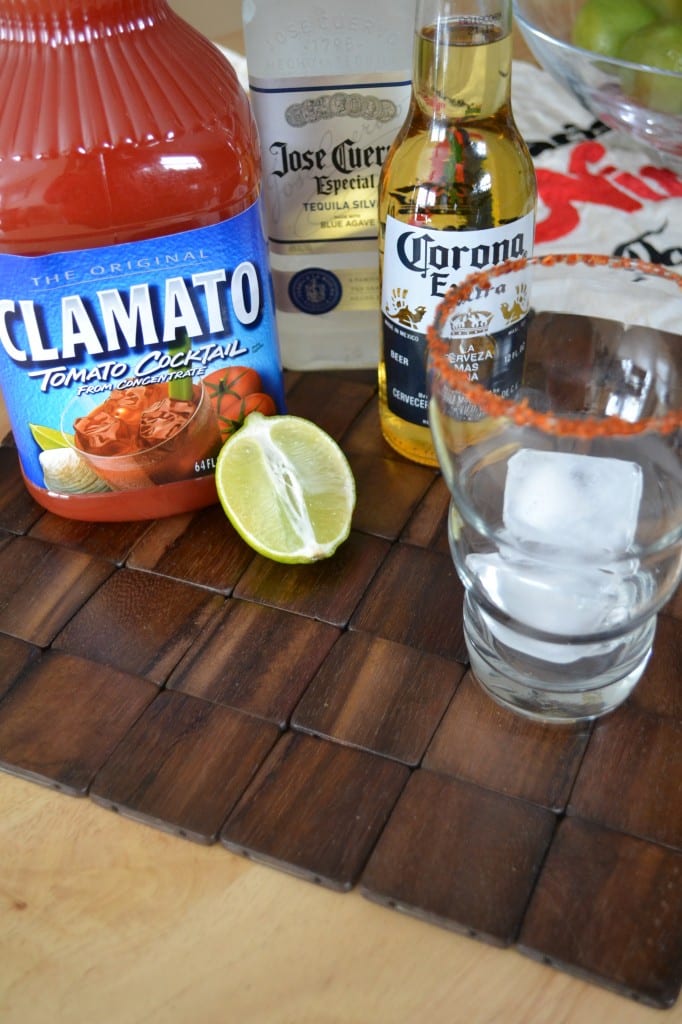 Rim the edge of a pint glass with Tajin seasoning. (Can be found at any local Latin/Mexican market.)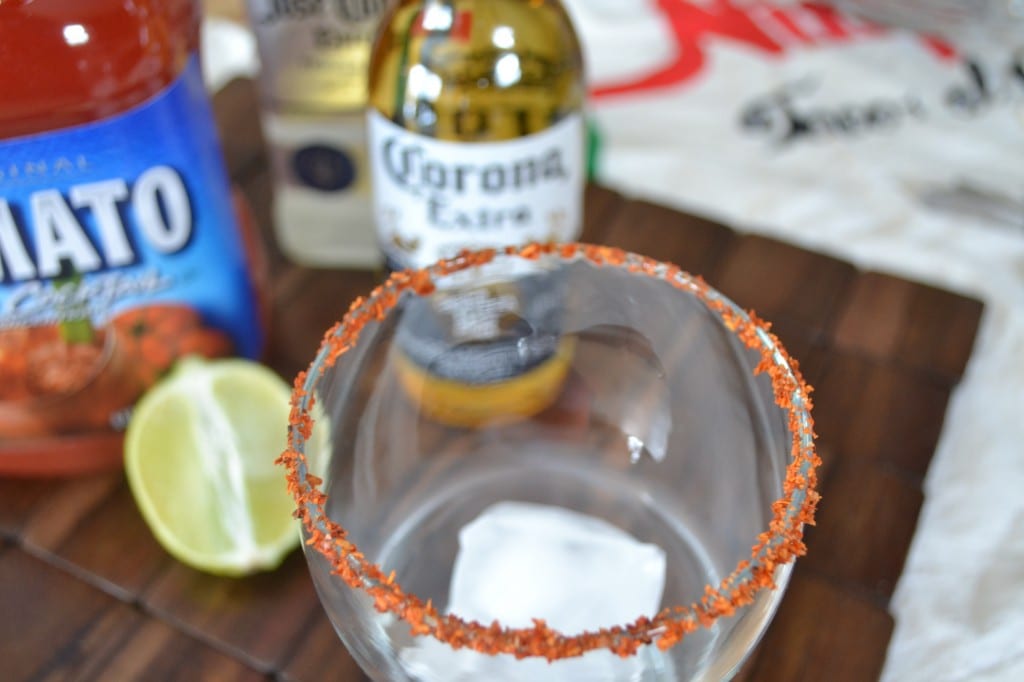 Add a few ice cubes to the pint glass. Then add the tequila,Corona, and Clamato juice.
Squeeze in the juice from half of the lime and toss a few shakes of Tajin in if you are feeling so inclined. Give it a good stir.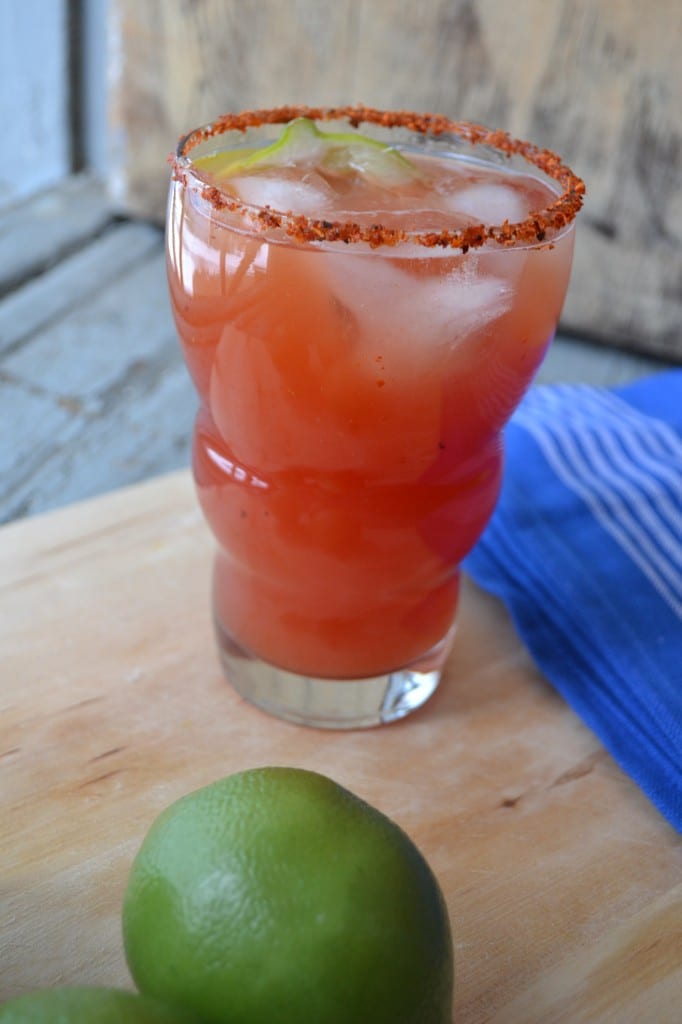 Kick back and let your vacation self out to play for a little bit!
Related posts: