My birthday is on Friday. So like any other normal human being, I have decided to celebrate allllll week! (Below is a picture of me a s a child which shows you how much I have always loved birthdays. Yours, mine, strangers'-I love all birthdays!)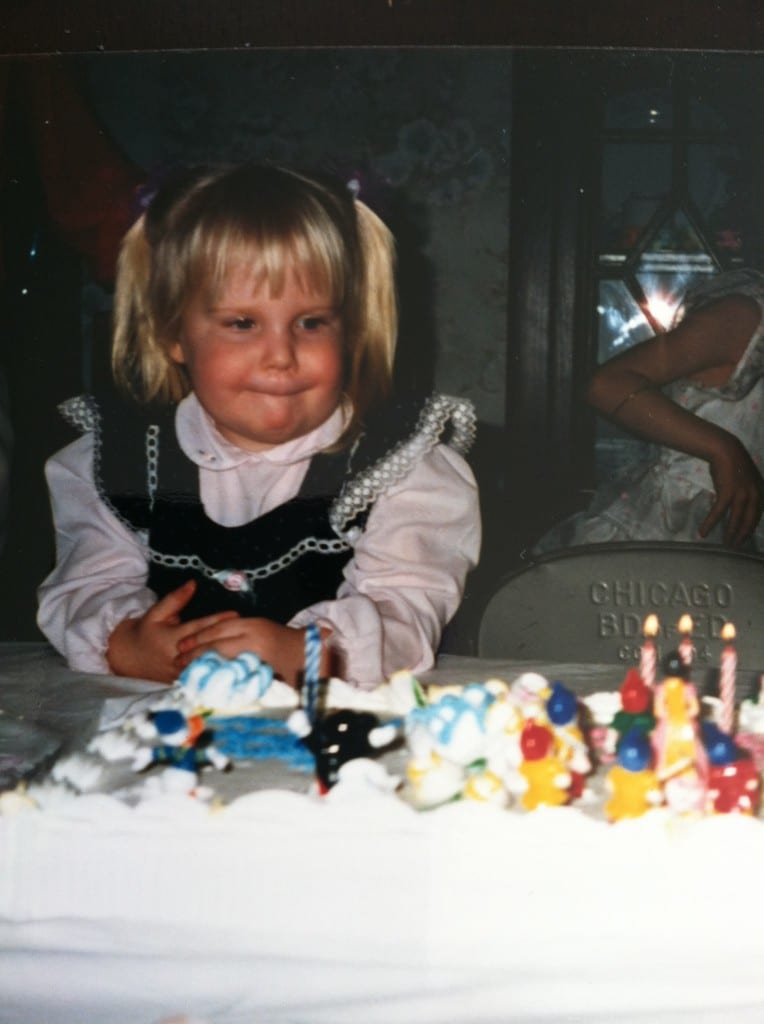 Of course I don't want to celebrate alone, so I am giving away two $50 Crate & Barrel gift cards! That's right, for my birthday, I'm giving the gifts! Nothing big, just something little to say thank you for stopping by and reading and consistently inspiring me. I love Crate & Barrel and I know that if you don't have one nearby, you can always do some damage online shopping.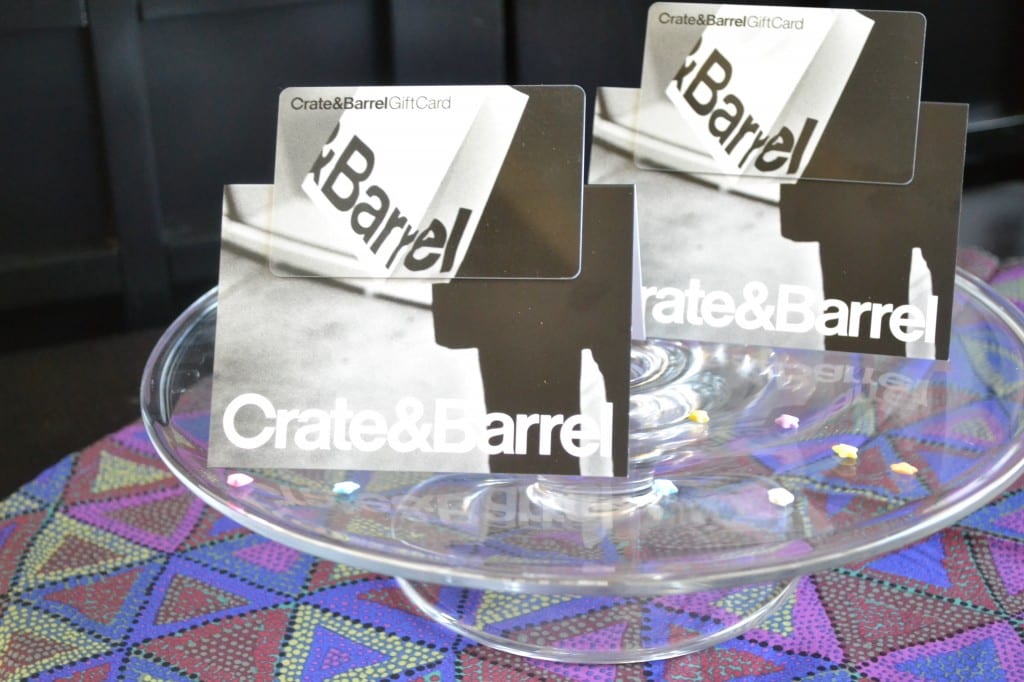 How to Enter (must complete both to be elgible):
Stop by my Facebook page and hit the good old "like" button.

Leave a comment at the bottom of this post stating that you liked my Facebook page. If you already like my Facebook page you are still elgible, just state that you already like my Facebook page in a comment.
Extra Entry:
Share the giveaway with others on Twitter. For example: "Check out @Sarcasticcook birthday giveaway for your chance to win a $50 gift card to Crate & Barrel! Please RT!" Then leave a separate comment below saying you tweeted.
Note: Crate & Barrel is not paying me for this giveaway…Even though I wish they would because I love their store! The ideas expressed are mine alone. Two winners will be drawn at random. Giveaway ends March 9th,2012 at midnight. The winner will be announced Sunday March 11th, 2012 both on my blog and via email. You have 24 hours to respond to my email, otherwise a new winner will be selected. So make sure you post a comment with the best email to reach you at!
In addition to the giveaway, all week I am featuring recipes for some of my favorite foods. Today I am starting with my take on Mike Ditka's famous Pot Roast Nachos.
Ingredients (Serves Four)
16 Corn Tortilla Chips (I cut up corn tortillas and fried them myself. But, if you don't want to go through all that trouble, you can use store bought chips.)
¼ Cup Black Beans
1 Cup of Shredded Mexican Blend Cheese
1 Tablespoon of Sour Cream
1 Jalapeno, thinly sliced
1 Roma Tomato, seeded and diced
1 Green Onion, thinly sliced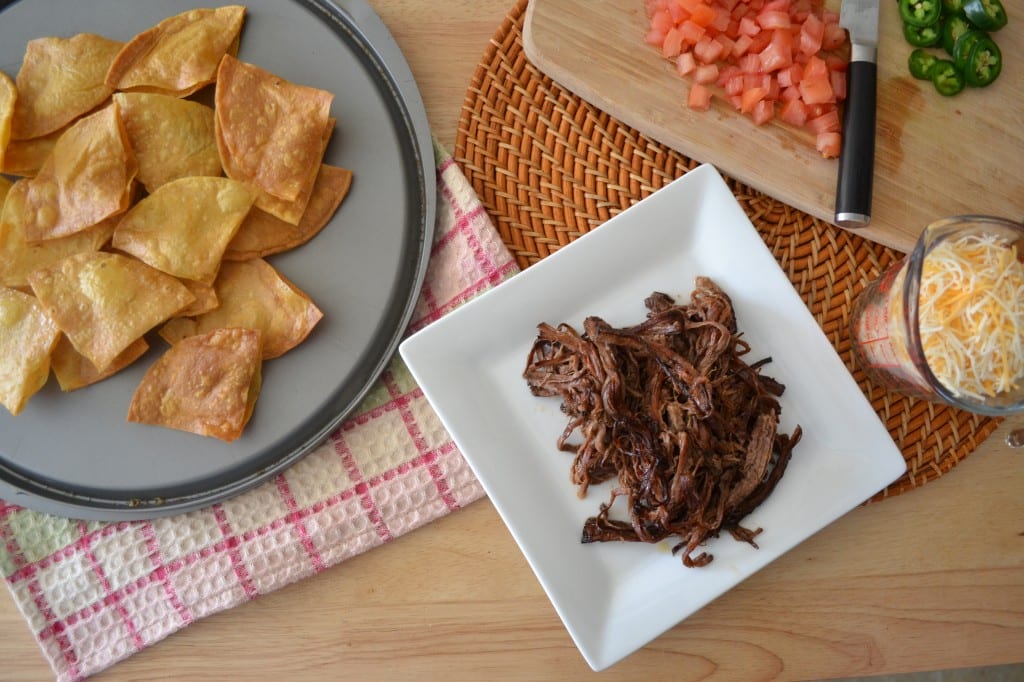 This is my heaven on a platter! Take the shredded pot roast and distribute it on top of the pile of chips. Next distribute the black beans. I am a nacho artist so I try to ensure every chip has a little somethin' on it.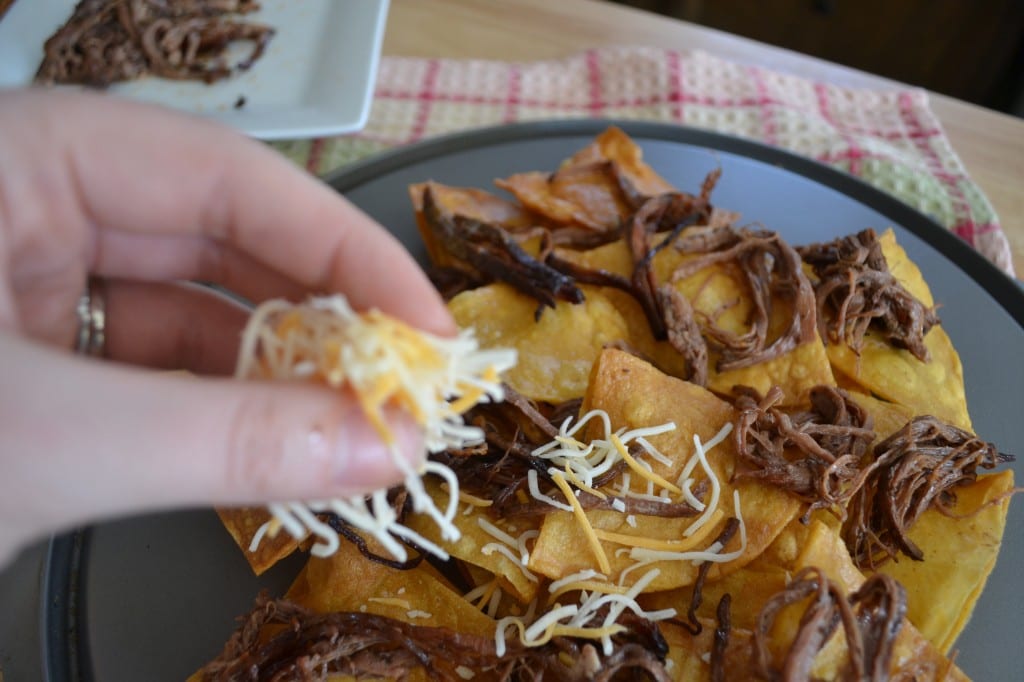 Cover the chips with shredded cheese and place under the broiler until the cheese melts, about two minutes.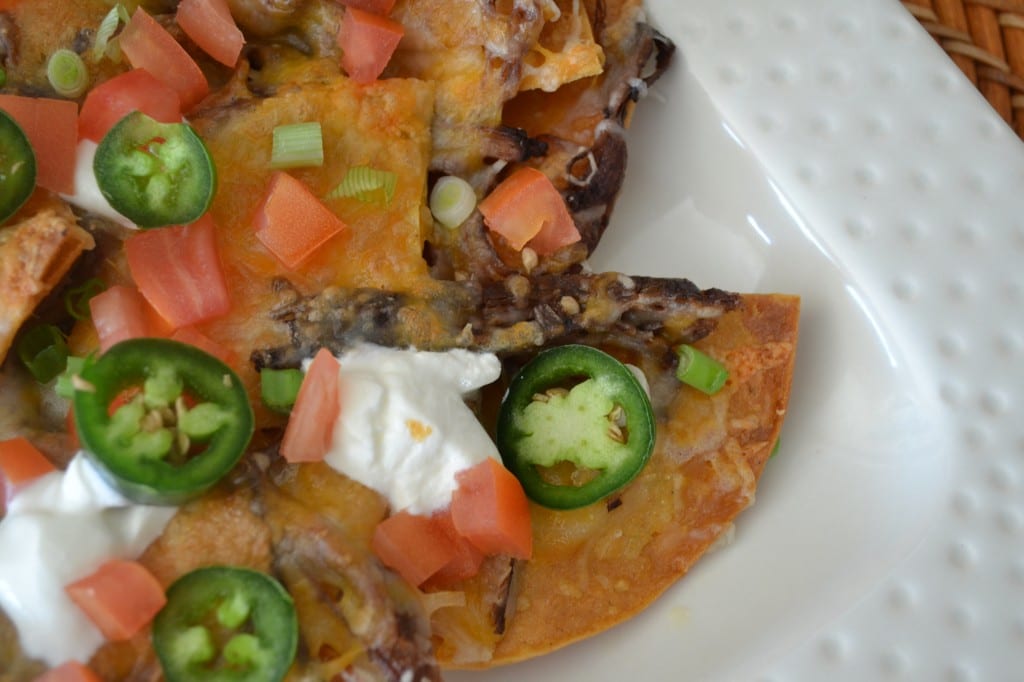 Top the melty cheese with little dollops of sour cream, the sliced jalapenos, diced tomatoes, and green onion.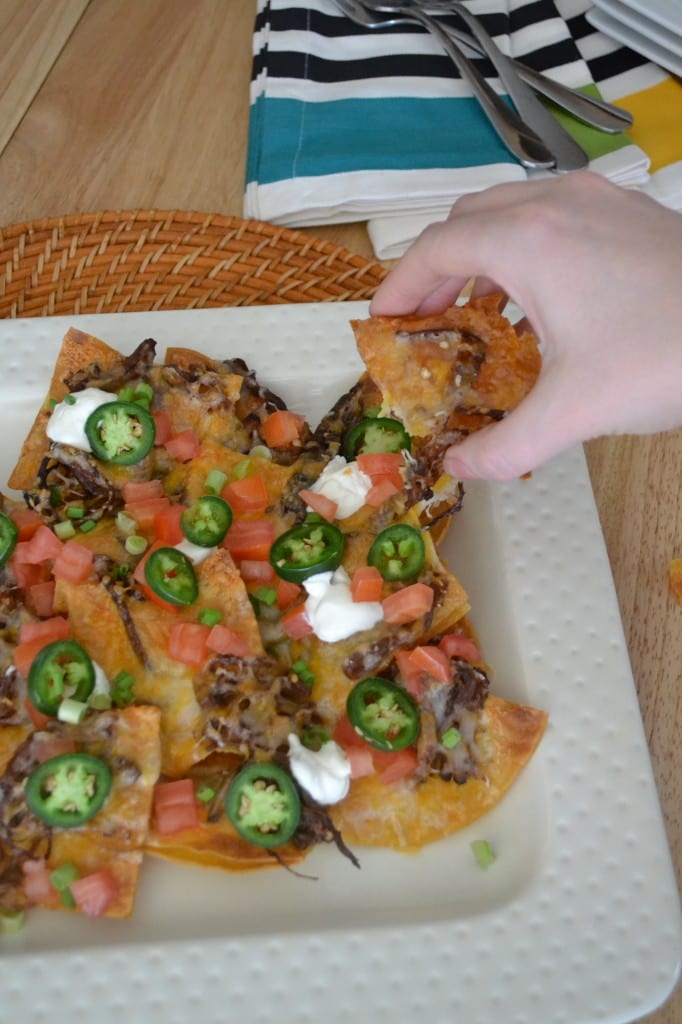 Seriously, I could die! Happy birthday week to me!
Related posts: