While away at college, I had the privilege of living with and next door to my good friends. We had three town homes all right next to each other—three people to each town home.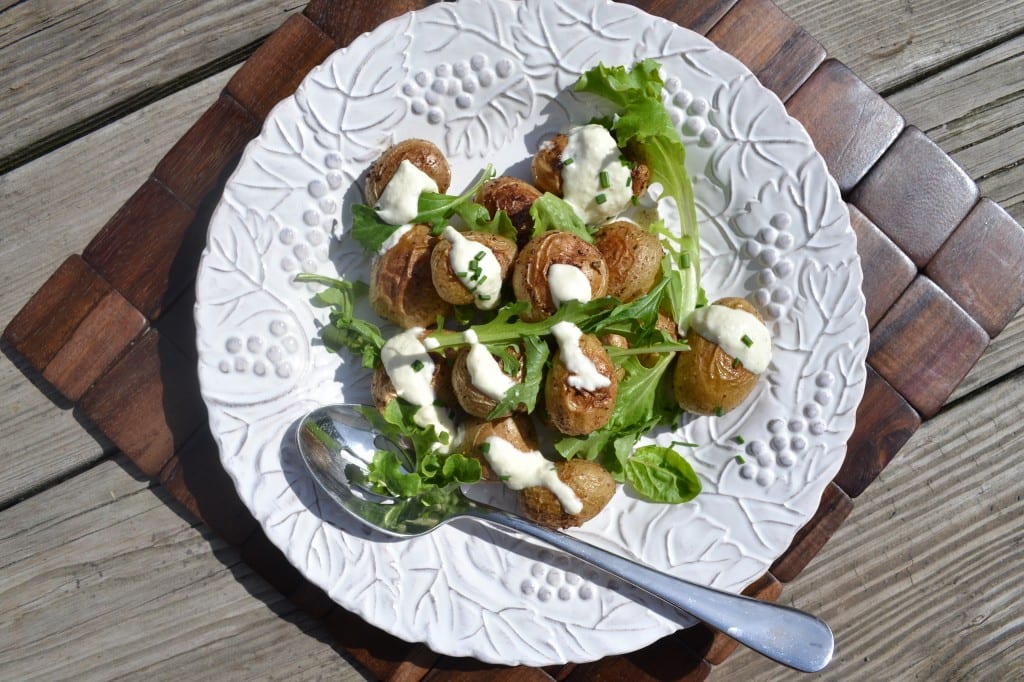 At least once a week we would all gather for a family dinner. A different town home would host each week. The other town homes didn't have to bring anything, but usually did just to share the cost of the meal a little bit.
We would cook on these great electric stoves that would catch on fire or smoke out the whole town home every now and again. Or, when the weather was nice, we were outside grilling on our Baby Weber Grill.
Most often the dish I would bring to these family dinners was my roasted potatoes. They go with everything and can be done with a million different seasonings or even combined with different veggies! Plus, for a college student, they were super cheap to make.
Even though I am a little more "matured" I am still rockin' roasted potatoes. I think they have become a little more refined now…Hopefully.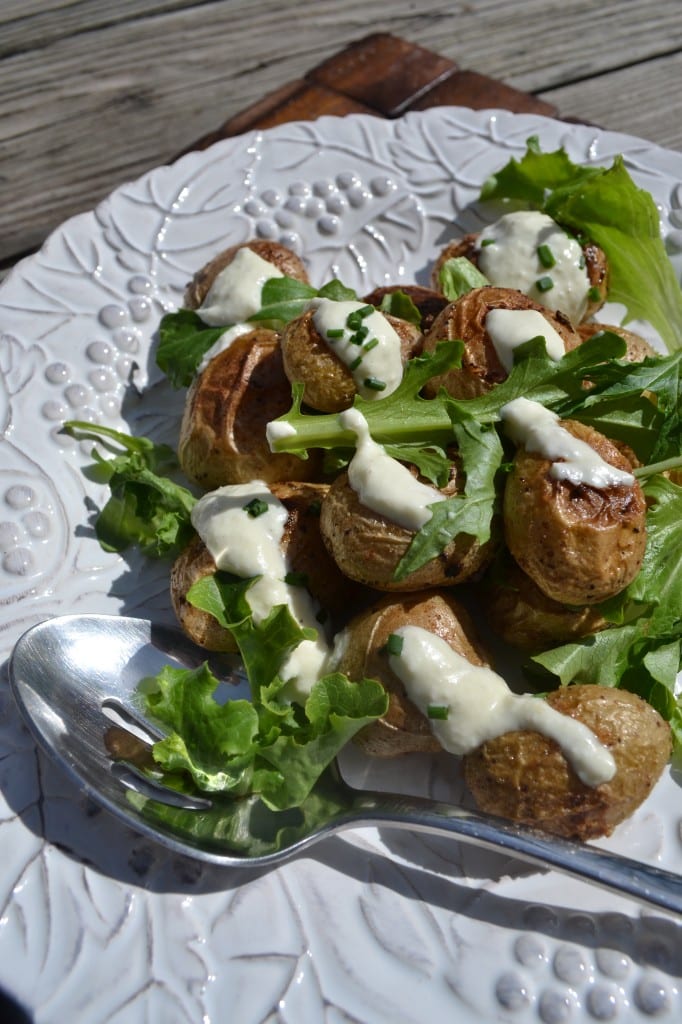 All I need to make this side dish complete is an ice cold Bud Light, some Bubba Burgers grilling on the Baby Weber, some Dave Matthews blasting on the stereo, and my best friends/neighbors standing around waiting for food to be cooked with me!
Ingredients (Serves 4)
1 lb. Baby Golden Dutch Potatoes
3 Tablespoons of Olive Oil
3 Tablespoons of White Wine (I used an Unoaked Chardonnay).
½ Teaspoon of Salt
¼ Teaspoon of Pepper
1 Teaspoon of Fresh Rosemay, chopped
1 Teaspoon of Fresh Thyme, chopped
3 Cups of Fresh Mixed Baby Greens
Preheat the oven to 450 degrees.
Toss the potatoes with the olive oil, wine, and seasonings.
Place them on a baking sheet lined with tin foil. Bake for 40 minutes.
I checked them at twenty minutes and turned the potatoes over, to make sure both sides were browned evenly.
After forty minutes, allow the potatoes to cool slightly for about five minutes, before adding them to the baby greens.
Ingredients for the Creamy Horseradish Dressing
2 Tablespoons of Sour Cream
1 Tablespoon of Olive Oil
2 Teaspoons of Buttermilk
A Dash of Salt and Pepper
2 Tablespoons of Fresh Grated Horseradish
1 Teaspoon of Chives, chopped for garnish
In a small bowl, whisk the sour cream, olive oil, buttermilk, salt, pepper, and horseradish together. If it is too thick, add more olive oil or buttermilk and whisk again.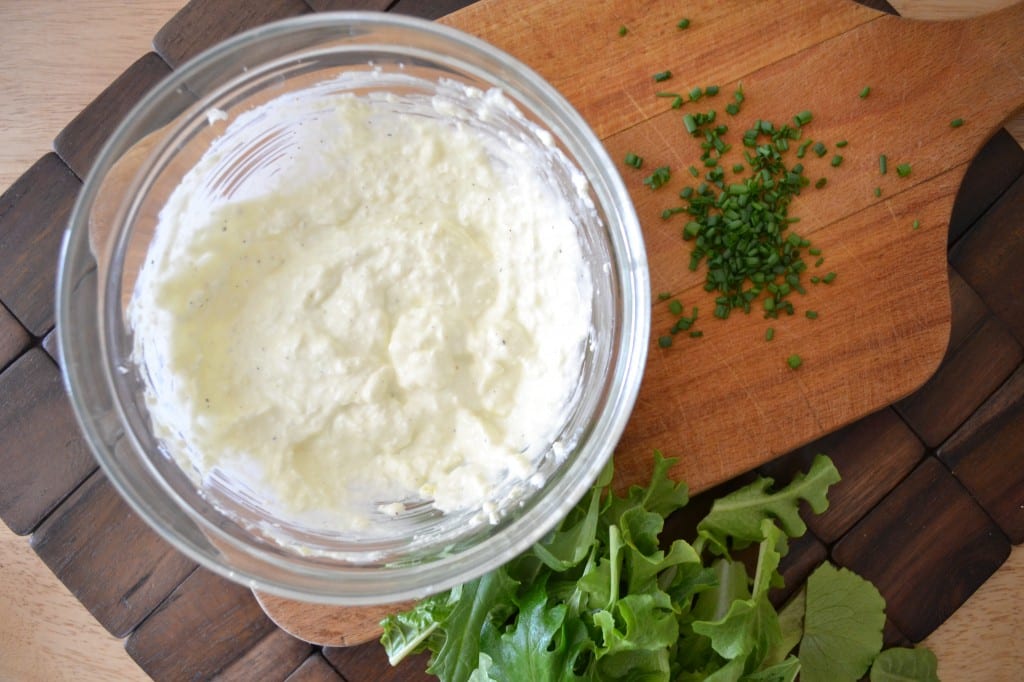 If the potatoes got too cool, warm them in the microwave for a minute. You want to dressing to melt over the potatoes.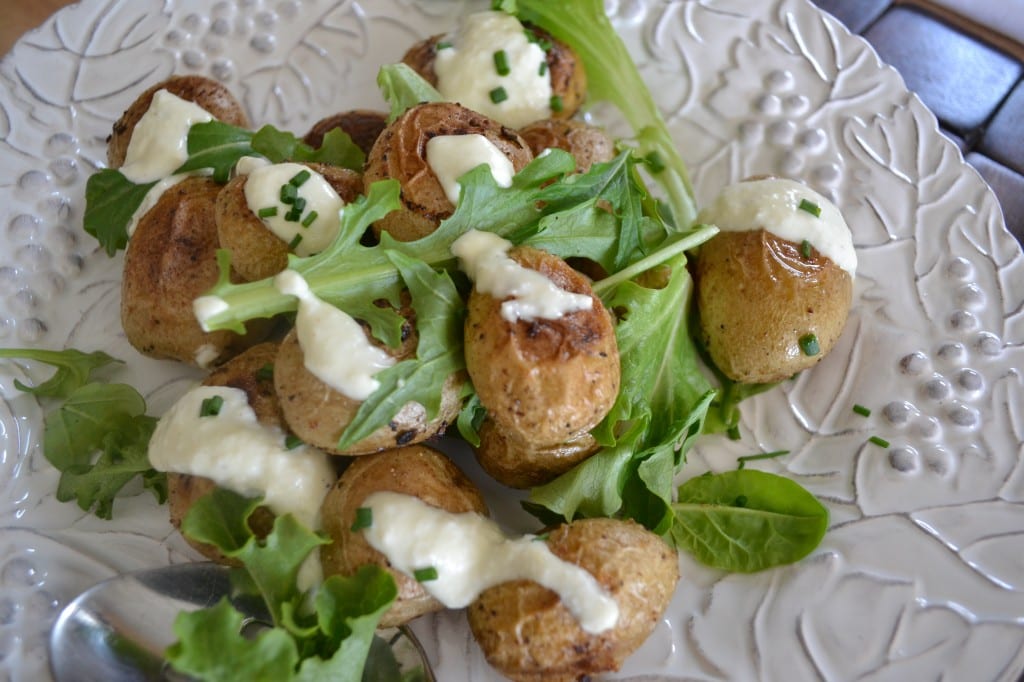 Toss the baby greens and warm roasted potatoes together. Drizzle the creamy horseradish dressing on top and garnish with a few chopped chives.
Related posts: