Ok, so you know those crazy cat people? Hold on, don't freak out if you are one. I'm not making fun of you guys. Because I am one of those crazy dog people.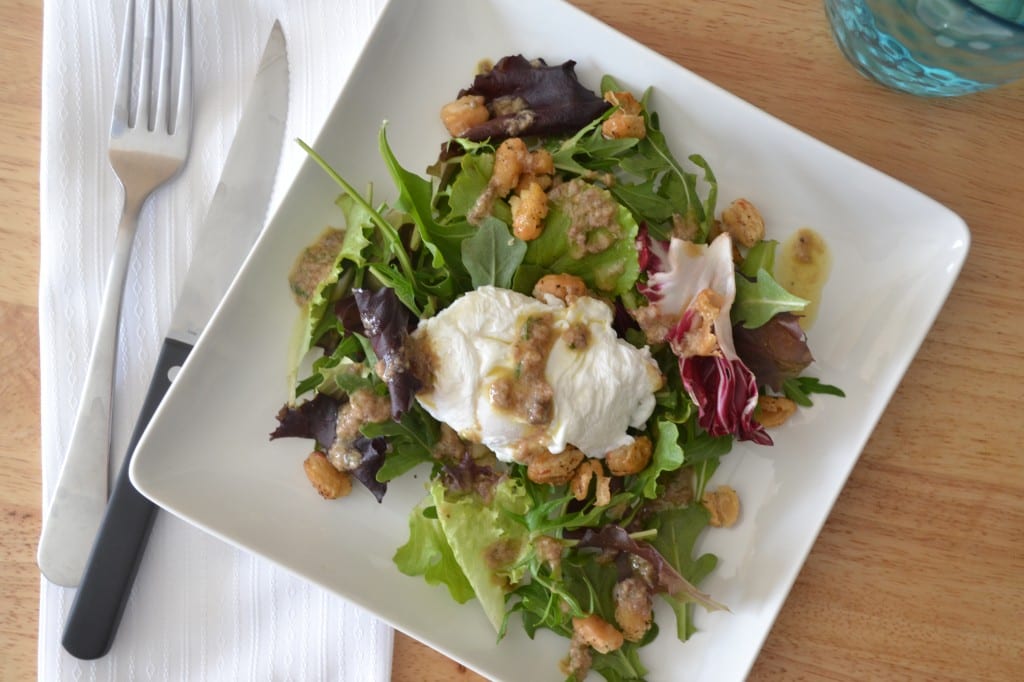 Our dog, Weezer, sleeps in the bed with us. Every morning he army crawls or creeps up to the head of the bed to make sure we are both still there. He then licks our faces and wags his tail like crazy. I love his naivety and early morning excitement. He is so happy that we are still there and that he is there, all he wants to do is jump out of bed and play.
It is the cutest little moment in my morning. The non-cute part is that this happens an hour before the alarm goes off. Every single day. With only one hour before the alarm goes off, there is no point in going back to bed.
So I roll out of bed, turn on a light, and wince like a vampire coming into contact with the sunlight. I try to avoid mirrors at all costs during this pre-shower time. Trust me; my hair alone looks like a cross between Edward Cullen, Marcel from Top Chef, and a troll doll. Not cute.
I shuffle around the kitchen getting Weezer's breakfast together. After that I usually flop face first back into bed and try and figure out a way to get out of doing whatever I need to do that day.
During that time lying with my face buried in the cool covers, I think back to every vacation I have ever been on with a breakfast buffet. Why can't there be a short order cook poaching eggs to order in my kitchen?
By the time I snap out of my sleepy haze, half the day is gone. Which in my book, is perfect time for a brunchy meal of a poached egg, some crispy roasted cannellini beans, a bed of crisp baby greens, all topped off with a salty anchovy dressing.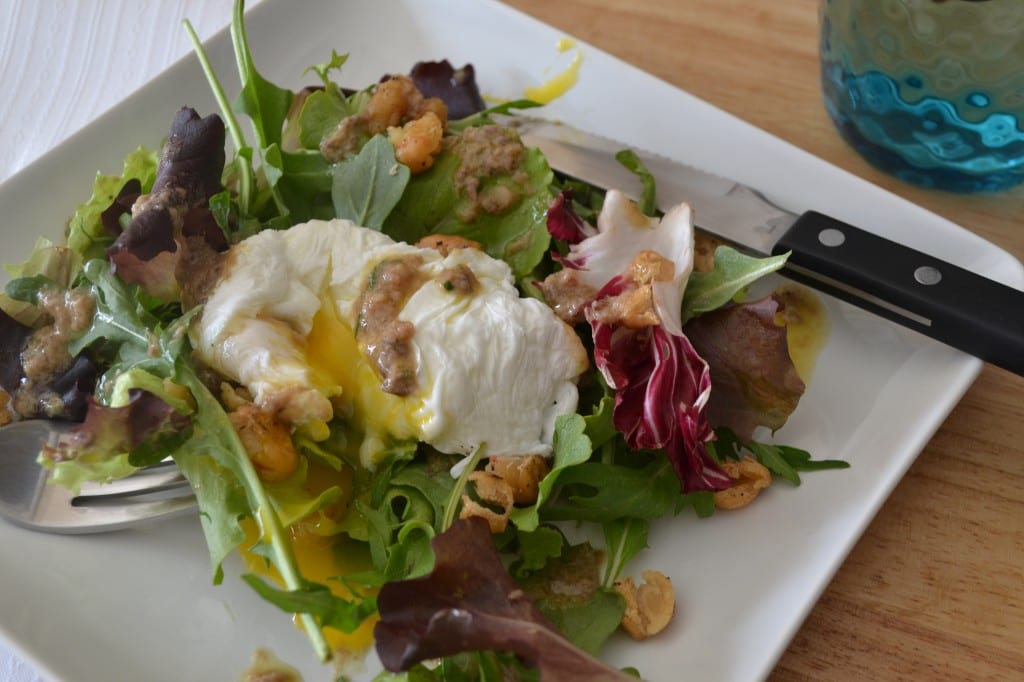 It's meals like this that give me the hope that the next morning I will be up and ready to go before the dog with enough exuberance to last through the entire day. Or enough energy to at least poach a few eggs.
Ingredients (Makes 4 Salads)
1 Can of Cannellini Beans, drained, rinsed, and dried off
½ Teaspoon of Salt
¼ Teaspoon of Pepper
1 Tablespoon of Olive Oil
4 Poached Eggs
3 Ounces of Mixed Baby Greens or Arugula
Ingredients for the Dressing (Makes ½ Cup)
3 Tablespoons of Olive Oil
1 Tablespoon and 1 Teaspoon of White Wine Vinegar
¼ Teaspoon of Salt
¼ Teaspoon of Pepper
½ Teaspoon of Dijon Mustard
1 Chive, roughly chopped
2 Ounces of Anchovies in Oil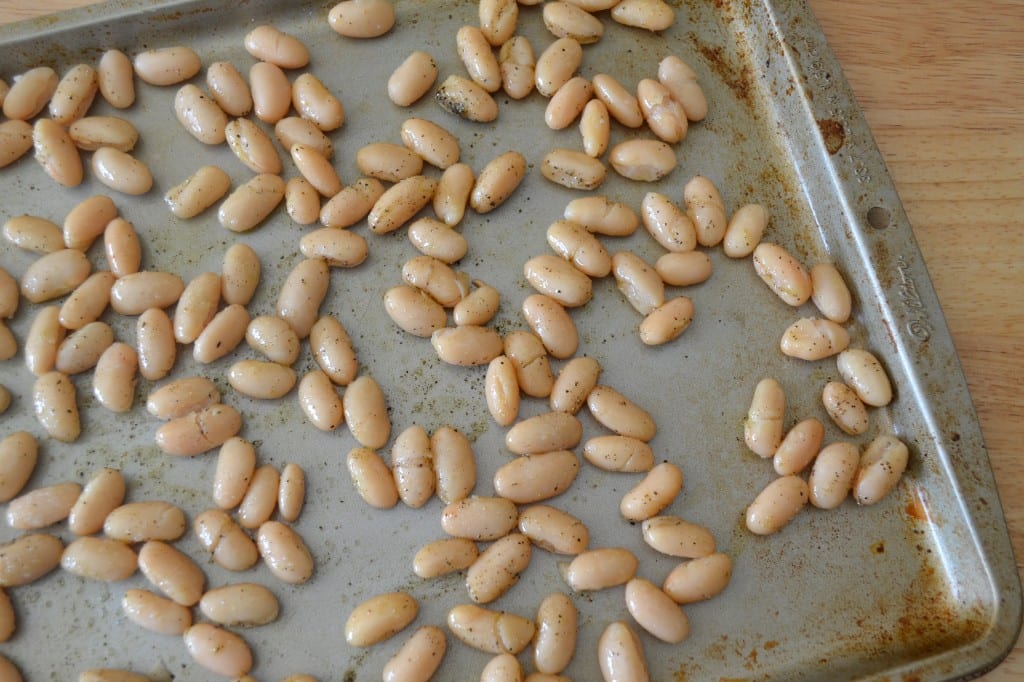 Preheat the oven to 350 degrees. Place the drained and dried beans on a small baking sheet. Coat the beans in the olive oil and then season with salt and pepper. Arrange the beans in a single layer. Roast in the oven for twenty minutes. Beans will be funky looking , golden, and crispy when done. Side note: the beans are a great crunchy snack.
Poach the eggs according to the perfect poach recipe from Bon Appetit Magazine. It is so easy. I was always scared about poaching eggs, but this recipe makes it so simple and they turn out perfect every time. All you need is 2 cups of vinegar and a large skillet of boiling water.
Combine all the dressing ingredients in a food processor. Puree for thirty seconds. You can puree it longer if you like a smoother dressing.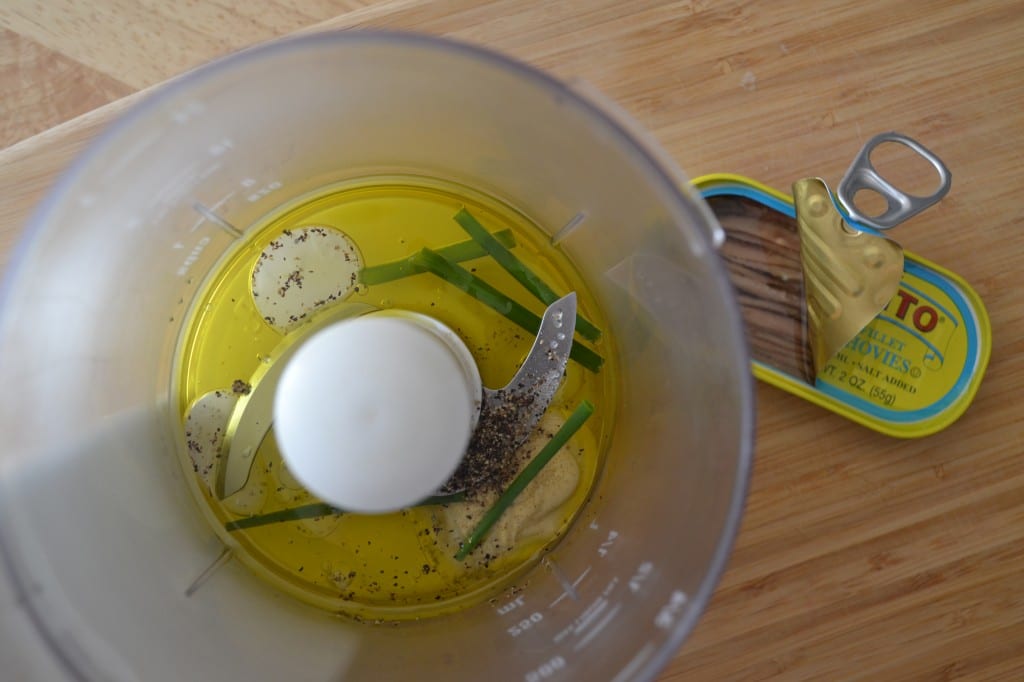 Place the greens on a plate, top with a little bit of the crispy beans and one poached egg. Drizzle a spoonful of the dressing on top.
When the yolk breaks open it mixes with the salty anchovy flavor and creates the perfect dressing for this crunchy and light salad.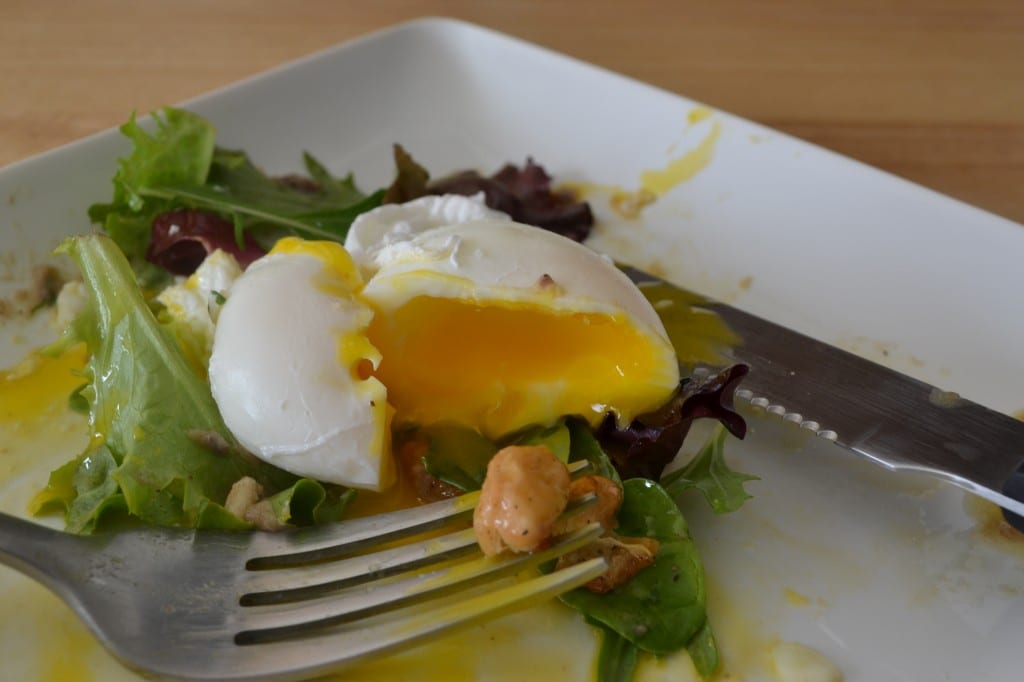 Note: Sometimes you end up with too much salad left over, so you just might want to poach a few extra eggs in case you are making a salad for a yolk lover like myself.
Related posts: