Myth: Restaurant-style salsa is hard to make.
Fact: It is easier to make than you think.
Fact: Homemade salsa is tastier and healthier than the store-bought jarred stuff.
Fact: People really like to say sal-saaahhhh!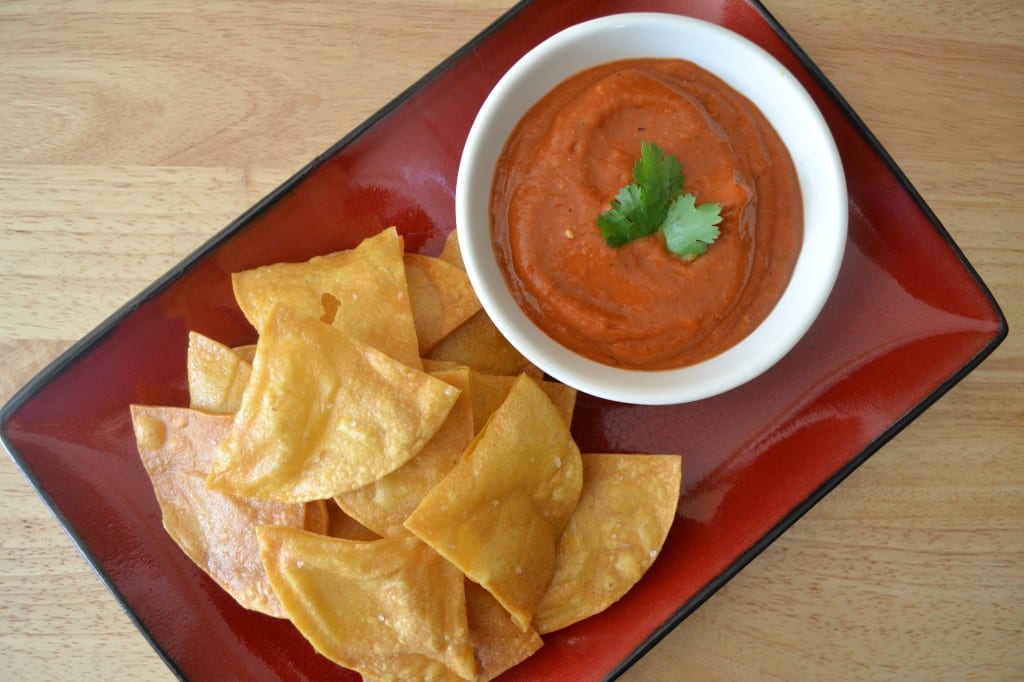 Spicy things fly out of the fridge and cabinets in split seconds in my house. So when I make salsa, hot sauce, or buffalo wings, I make a lot of it!
It is seriously the easiest thing to pre-make for a party or get together. Here is how I do it:
I roughly chop all the veggies. Put them in a large Pyrex dish. Cover them in beer and seasonings. Roast it in the oven for an hour. Let it cool. Add in the cilantro and crushed tomatoes. Toss it in a blender. Puree until smooth. Ta-da! There is your showstopper salsa.
Trust me, people will be asking "What kind of salsa is this?"
When you say, "I made this myself." They will be asking for the recipe!
You are welcome in advance.
Ingredients
2 Large Hot House Tomatoes
2 Red Peppers
2 Jalapenos, 1 seeded and 1 with the seeds still in it
½ Red Onion
3 Cloves of Garlic
1 Cup of Light Beer
1 Teaspoon of Salt
½ Teaspoon of Pepper
¼ Teaspoon Crushed Red Pepper
A Handful of Fresh Cilantro Leaves
1 Cup Canned Crushed Tomatoes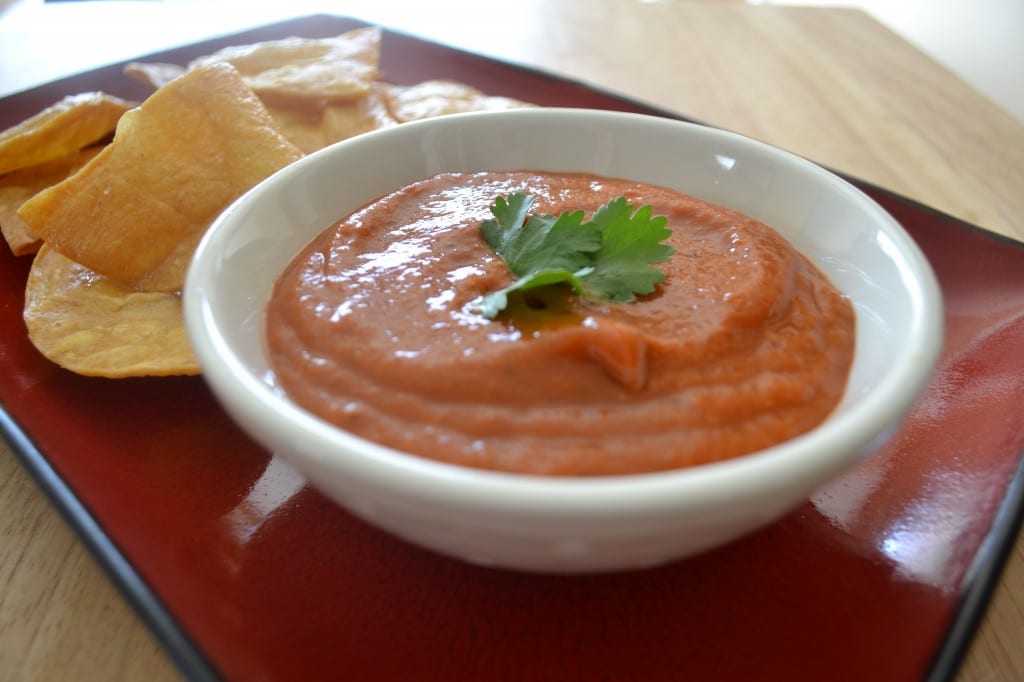 Preheat the oven to 350 degrees. Remove the core/stem and seeds from the red peppers. Roughly chop all the vegetables. Place the veggies along with the garlic cloves in a large Pyrex dish.
Add the beer and season with salt, pepper, and crushed red pepper. Roast in the oven for an hour.
Let the salsa completely cool. Add the cilantro and crushed red pepper. Place all the contents of the Pyrex dish into a blender. Puree until completely smooth and liquefied. If the salsa looks a bit too thick, add a little bit of water to thin it out.
Related posts: