A week or two ago, I participated in a Mad Men Virtual Dinner Party on the blog. Right around the same time, my husband Mike was sick.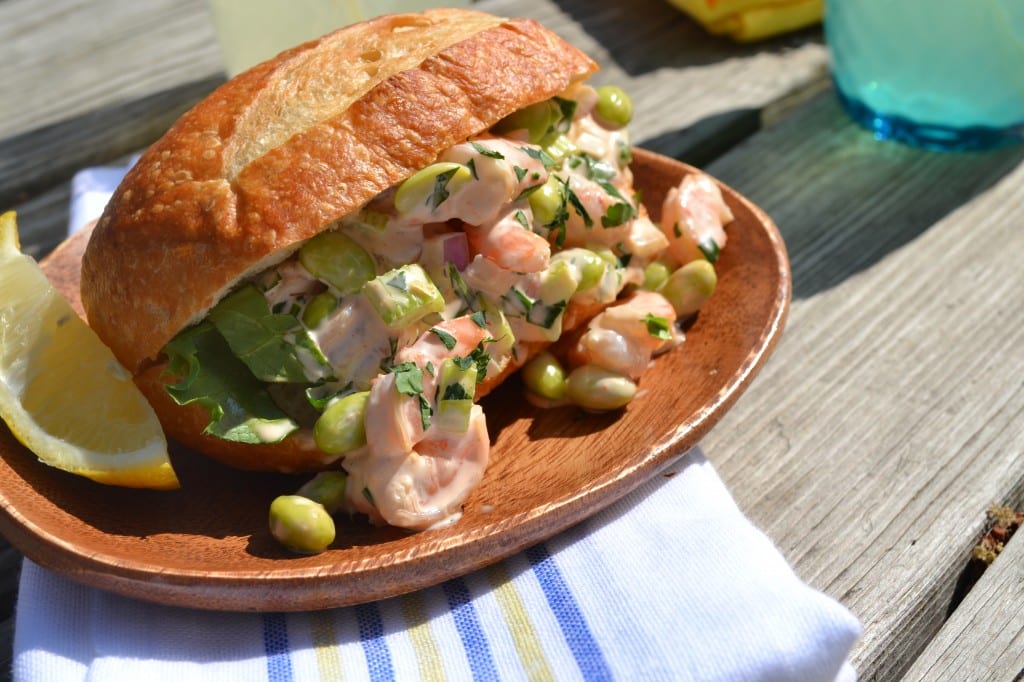 Now, I don't want to totally embarrass him, but, he is the world's biggest baby when he is sick. I really hope some of you ladies out there can relate with me on this.
I was fighting off allergies and a little cold, but I carried on.
My husband had a head cold and you would swear to God that he had been stabbed and was dying and needed to be rushed to the hospital.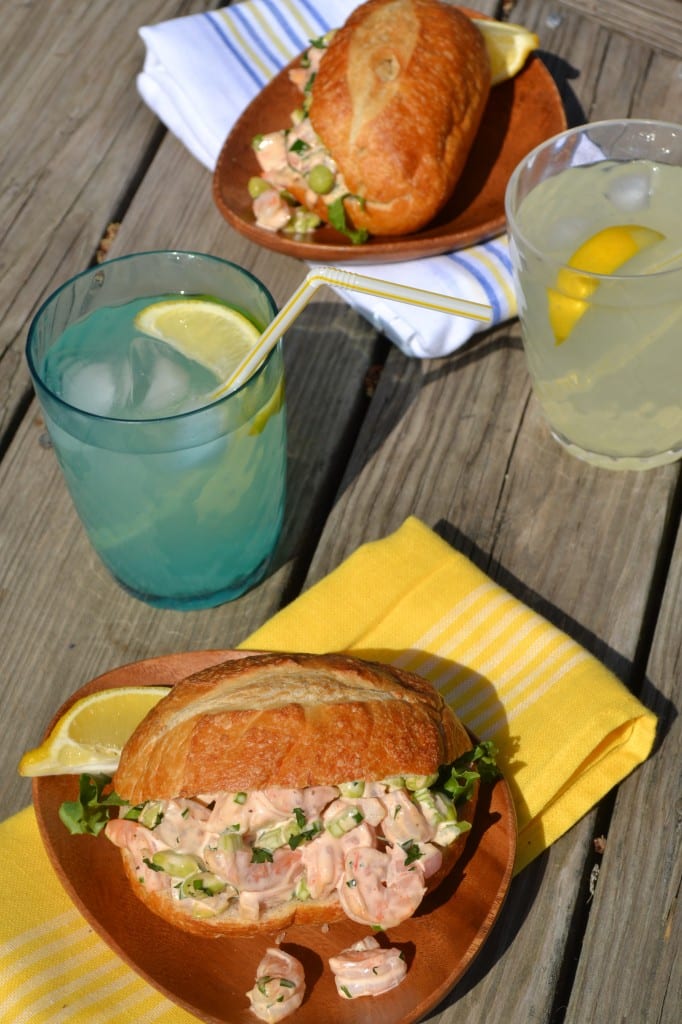 True story: One time, we both had the flu at the same time. Which in reality means that he had the flu and I was forced into early recovery in order to take care of him. I was laying on the couch when Mike ran to the bathroom. He said he was going to puke. (Sorry guys, I'll try and spare you the gory details). I went to go check on him because I heard some loud thumps coming from the bathroom. He was kneeling in front of the toilet stomping his feet on the ground shouting "I need to go to the hospital! This isn't right!" There was no puke anywhere to be seen. I had to walk away to hide my laughter. He was totally better the next day.
This is my life.
So, when he was sick most recently, I had to spend most of my time picking up his tissues and talking him down from calling an ambulance. I didn't have much time to cook, that is why I was glad to have all of this cooked shrimp left over from my Mad Men post so I could make a quick Asian Shrimp Roll for myself.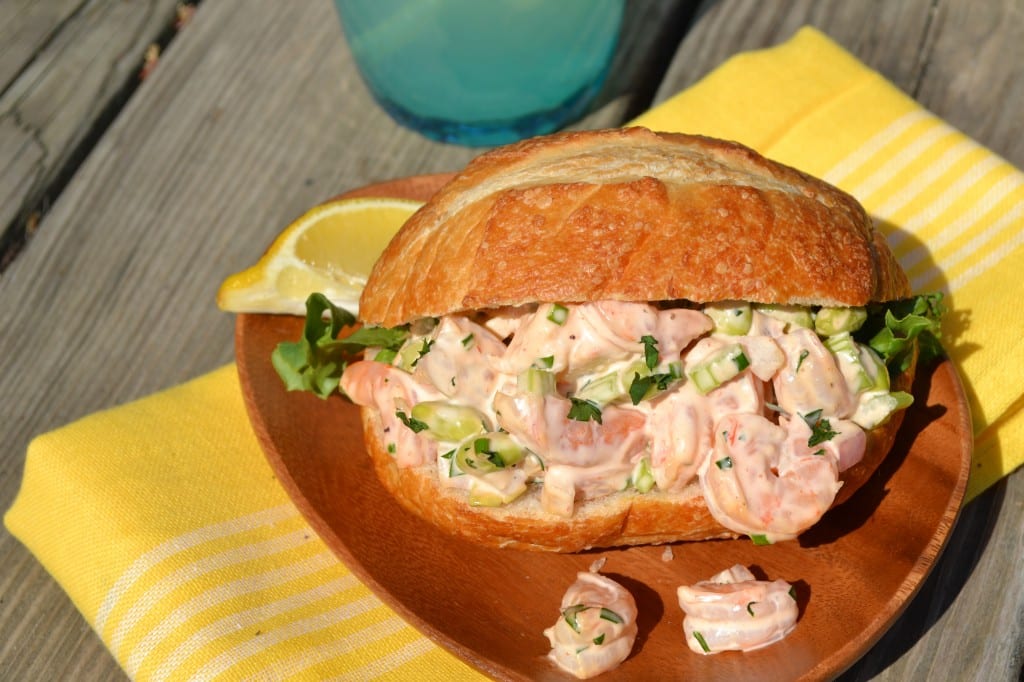 If you have some left-over cooked shrimp or need a quick Lenten Friday night dinner, please give this a try.
Ingredients (Makes 2 Sandwiches)


1 lb. Peeled, Deveined, and Cooked Shrimp
1 Stalk of Celery, finely diced
¼ Cup Finely Diced Red Onion
½ Cup Cooked and Shelled Edamame
1 Tablespoon Fresh Parsley, chopped
½ Teaspoon Chives, finely chopped
½ Teaspoon Sesame Oil
1 Teaspoon Lemon Juice
½ Teaspoon Fresh Grated Ginger
½ Teaspoon Sriracha
1 Teaspoon Cocktail Sauce
½ Cup Low-Fat Mayonnaise
¼ Teaspoon Salt
1/8 Teaspoon Pepper
Shredded Romaine Lettuce
2 Sandwich Rolls
Place shrimp, celery, red onion, edamame, parsley, and chives in a bowl. Whisk together in a small bowl the sesame oil, lemon juice, ginger, sriracha, cocktail sauce, mayo, salt, and pepper.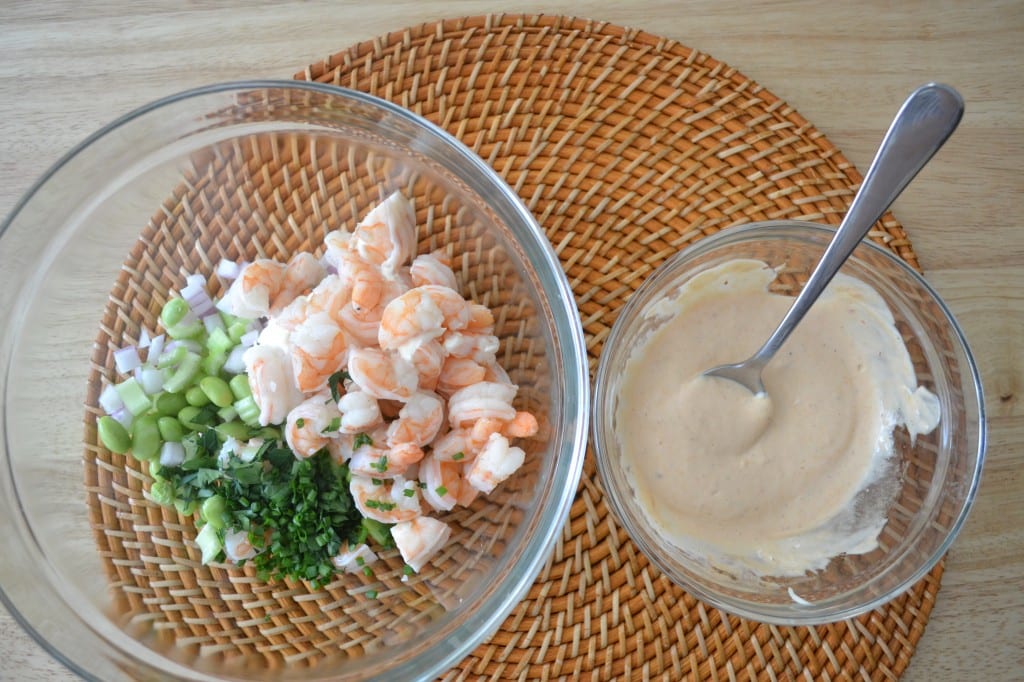 Combine all ingredients in a large bowl, and mix well using a spoon or a rubber spatula. Cover the bowl with plastic wrap and let chill in the refrigerator for at least an hour before serving.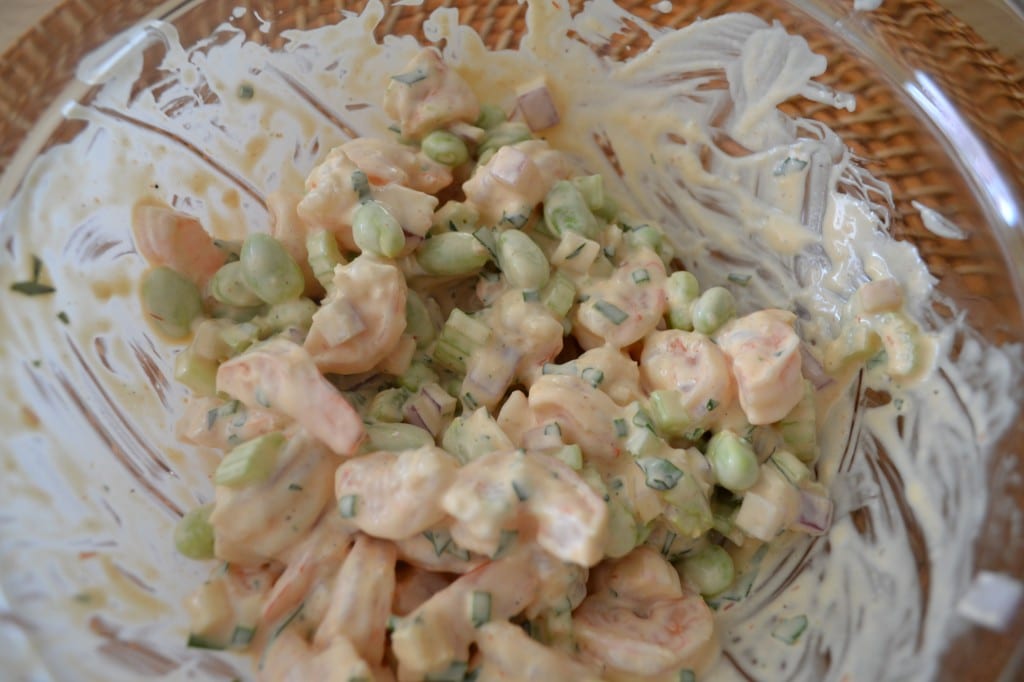 Toast some sandwich rolls, top with shredded lettuce, some of the Asian shrimp salad and then serve.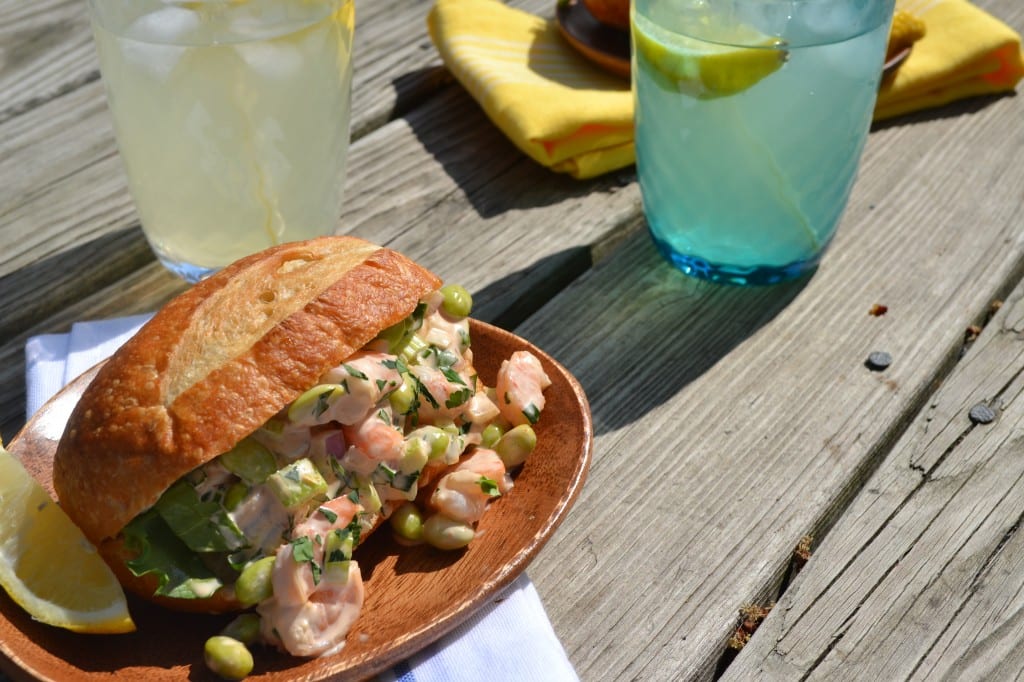 Also, please tell me your husbands or significant others are as bad as mine when they are sick so I don't feel that bad about this tale of woe.
Related posts: