So, exciting news in the Sarcastic Cooking family. No, I am not pregnant. Some of you may have known from reading the blog that my best friend is pregnant. Well, this morning, I am happy to announce that her little baby girl finally came out to greet us!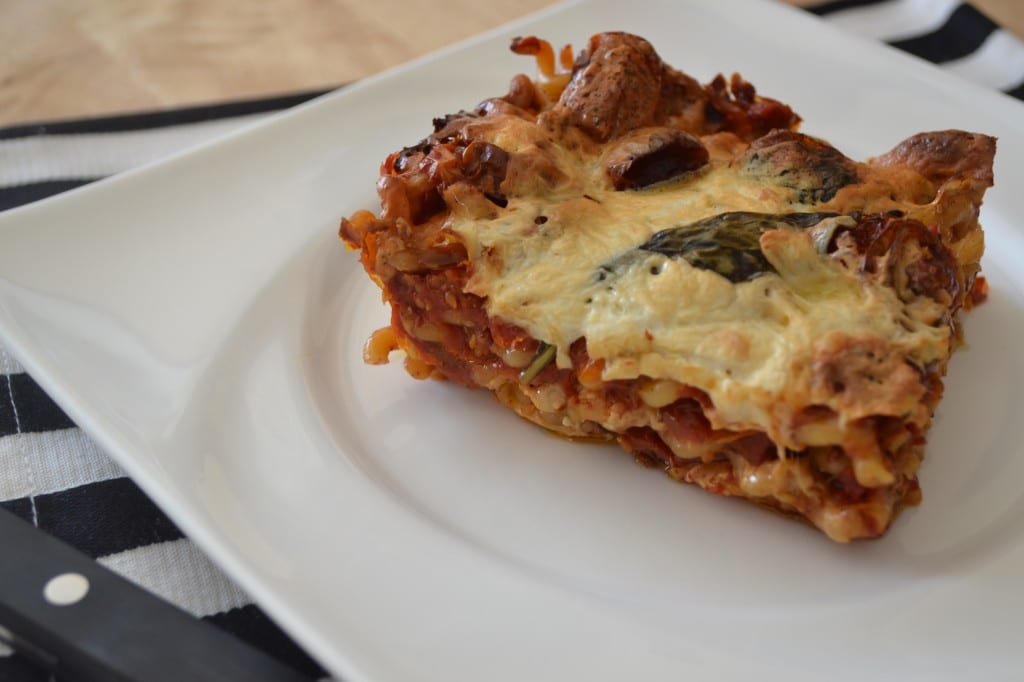 Already this baby is smothered with love and attention. I am sure that they cannot wait to retreat to the comfort of their home, lock the door and just sit in peace.
But, alas, I won't let them. I told her that her and her husband should be resting as much as possible, so I offered to bring over a few dishes to make it a little bit easier on them.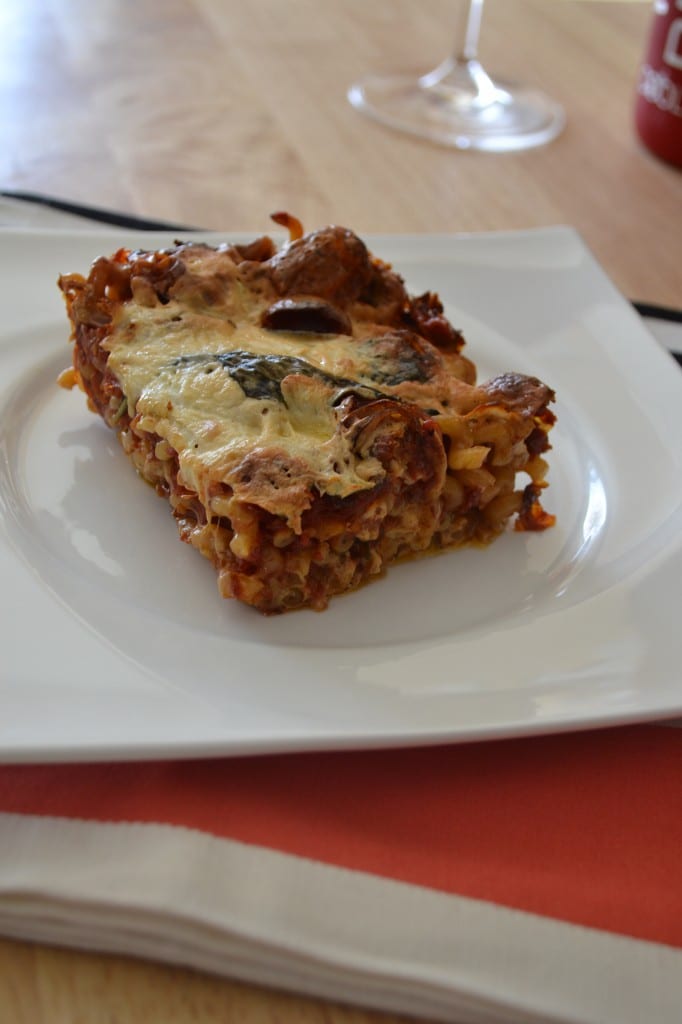 I already have some breakfast dishes planned, some homemade Broccoli Cheddar and Wild Rice Soup, and the main event: this guy—baked caprese pasta.
I know that my bestie has truly missed fresh mozzarella, so, why not lay it on her along with a big old glass of red wine. (Going 9 months without soft cheeses and wine, the lady deserves a frickin medal in my book!)
I know that I am not the only one that thinks this new interpretation of caprese flavors is the most comforting thing ever. Plus, it is even better reheated.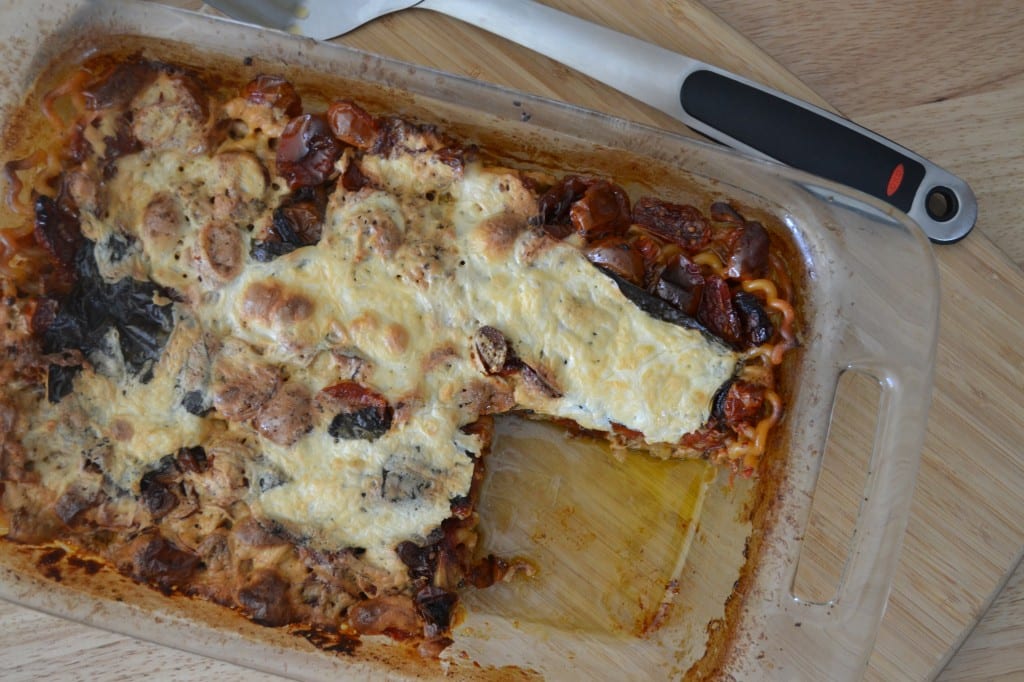 So guys, sit back, try and get some rest, and just let me take care of dinner. Also, I don't mind extra snuggles and cuddles with the little sweet baby. Just trying to help!
Ingredients (Serves Six)
2 ½ lb. Grape Tomatoes, halved
1 Shallot, thinly sliced
5 Cloves of Garlic, thinly sliced
¼ Cup Balsamic Vinegar
1/3 Cup Olive Oil
1 Tablespoon of Coarse Sea Salt
1 Teaspoon of Pepper
16 oz. Long Fusilli Noodles, uncooked
16z. Fresh Mozzarella, sliced
18-24 Large Basil Leaves
Preheat the oven to 375 degrees. Place the halved grape tomatoes on a large baking sheet. Coat tomatoes in olive oil, balsamic vinegar, salt, and pepper. Mix the tomatoes. Arrange in one even layer and bake in the oven for an hour. Let the tomatoes cool for about twenty minutes.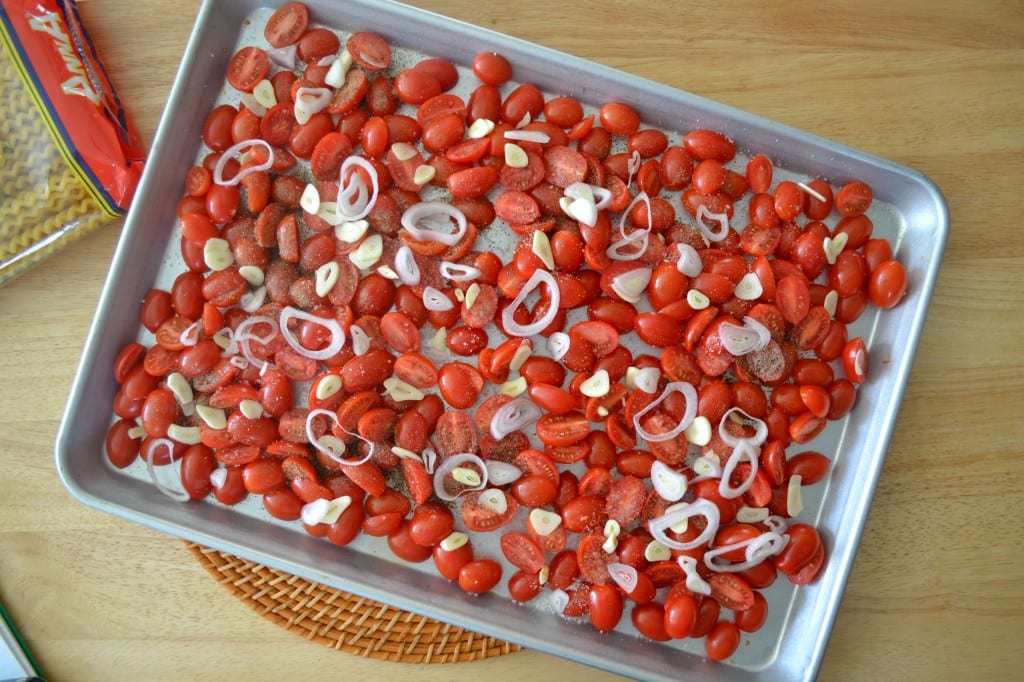 Drizzle a little bit of olive oil in the bottom of a large Pyrex dish. Using a spatula, scoop out two spatulas worth of tomatoes and arrange them along the bottom of the dish.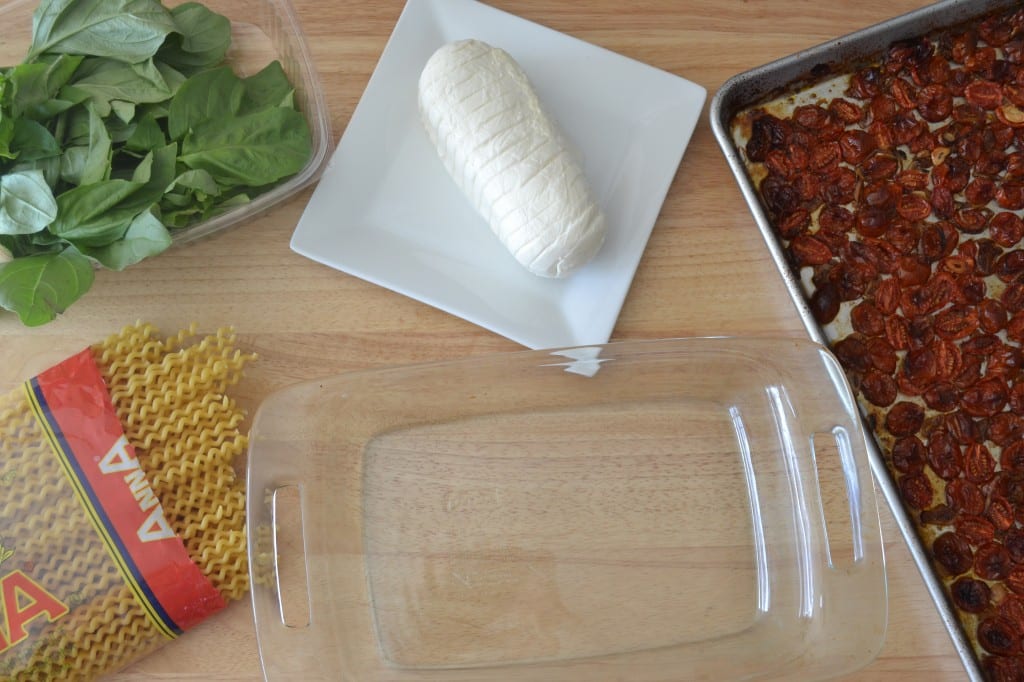 Then layer some of the long fusilli noodles on top of the tomatoes, followed by a layer of cheese slices, and then basil leaves. Repeat with a layer of tomatoes, noodles, cheese, and basil. You should be able to make at least four layers.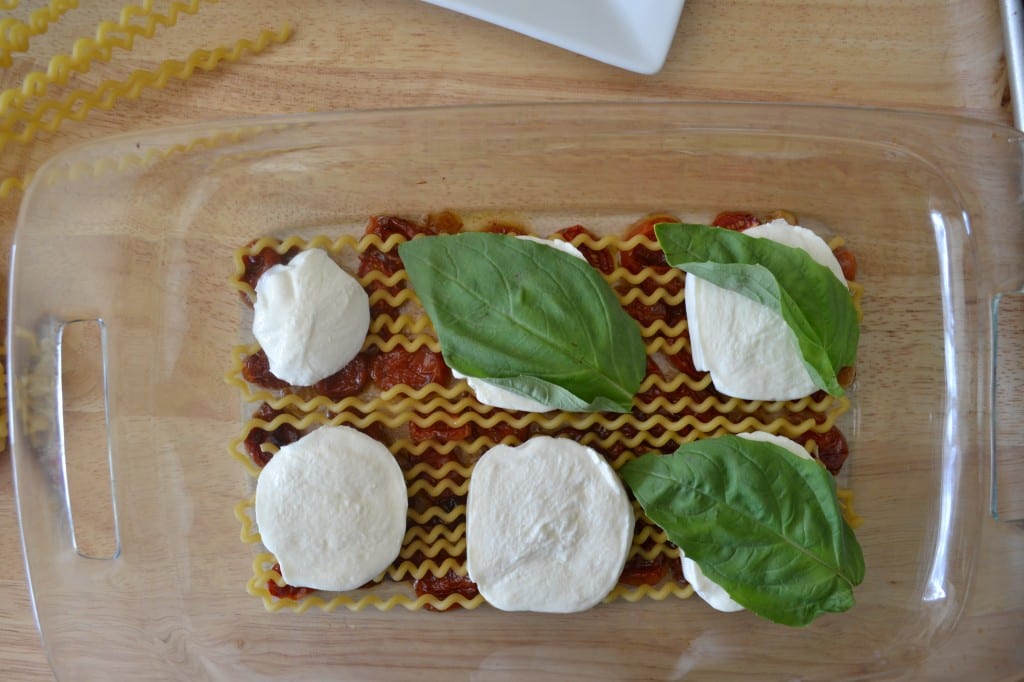 The top layer should go noodles, tomatoes, basil leaves, and then the fresh mozzarella on top. Cover in foil and bake in the oven at 375 for one hour. Remove foil after an hour, and place back into the oven uncovered for five minutes.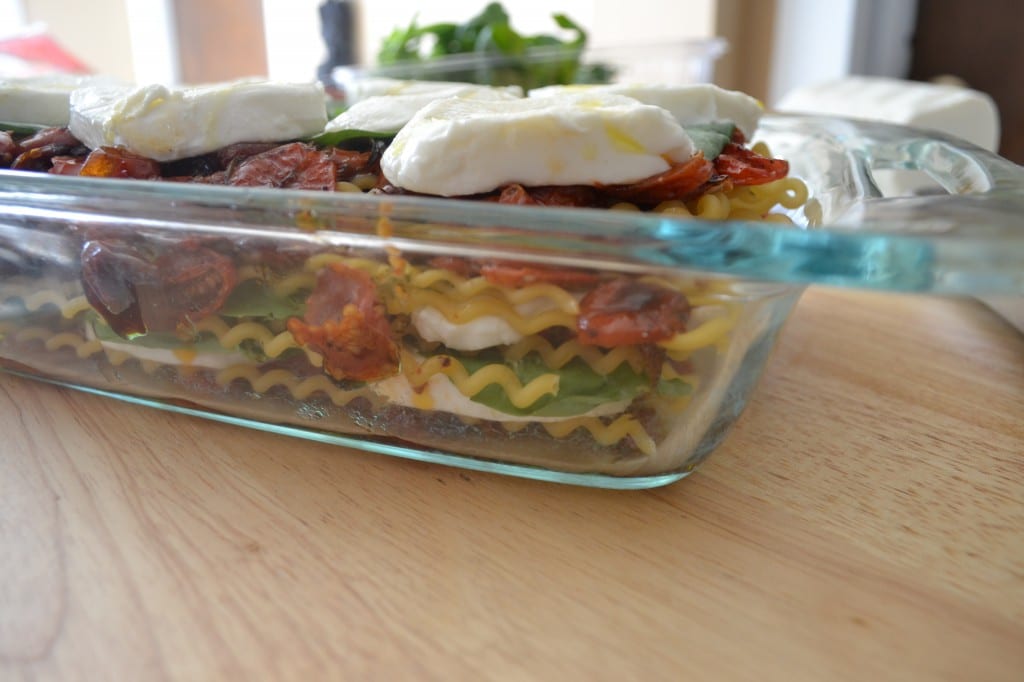 Let the baked caprese pasta sit and cool for at least fifteen minutes before portioning out. Note: This dish might not be the prettiest on the account of the brown edges, but the browning of the cheese along the edges actually takes on a caramelized flavor. So do not for a second think it is burnt, rather, its delicious.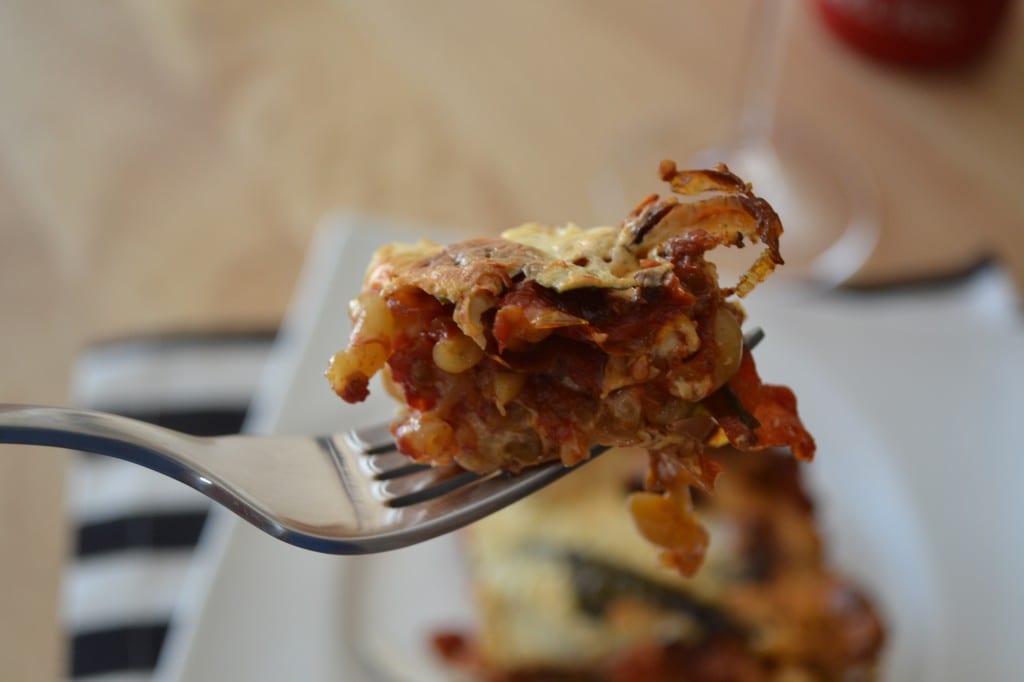 If you heat it up in the microwave, add a little water to prevent a hard crust. If you reheat in the oven, keep it covered in tin foil the whole time.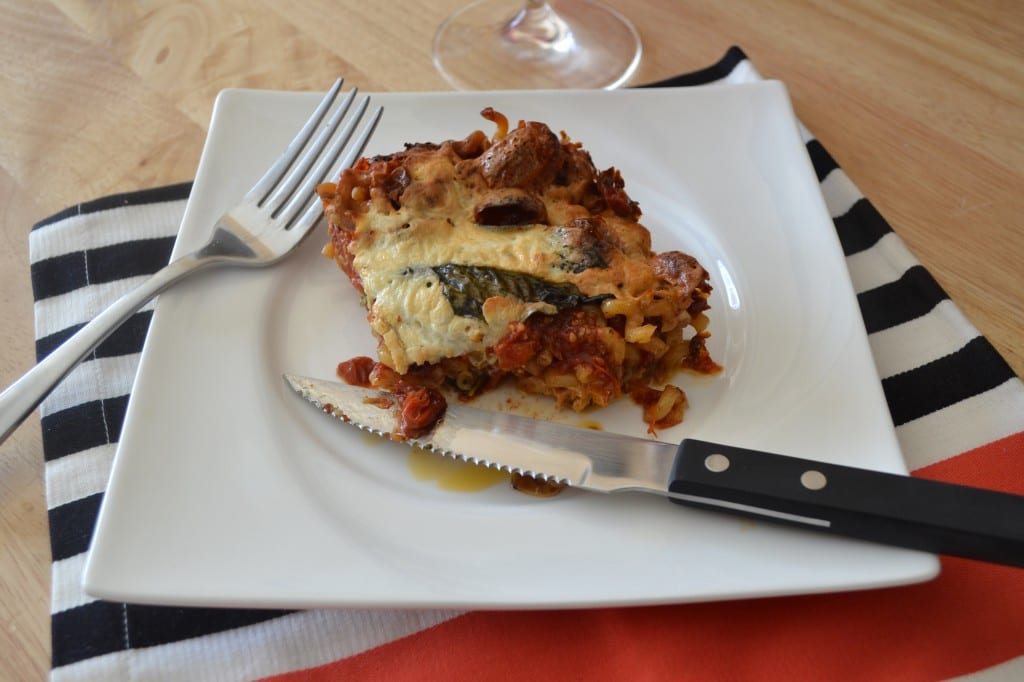 Related posts: