I know, I know, another seafood recipe. And yes it is also another fried recipe. Don't be scared. If I can fry, so can you!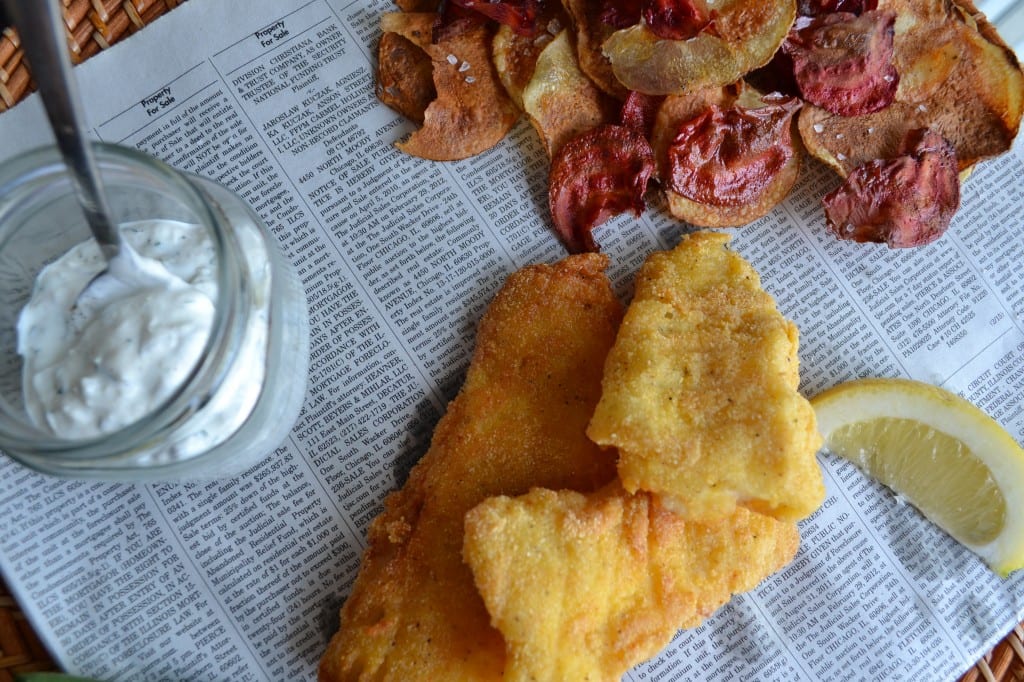 Let me tell you about the first time I attempted to fry something. It was right before Mike and I moved in together. I was spending a lot of time at his apartment. We would have weeknight dinner dates where I would come over, cook dinner, and we would watch TV. Exciting courtship, right?
At the time, I was really into the Food Network, and got this crazy idea that I would test out a Paula Deen fried chicken wing recipe. A guy's kitchen is not necessarily equipped with all the gadgets one might need to fry chicken, like for example a digital thermometer or any thermometer for that matter. I was lucky to find a pair of tongs in the junk drawer.
I followed the directions to the "T"! I breaded the wings in a brown paper bag and everything. Then, the tricky part came. How am I supposed to know when the oil is hot enough if I don't have a thermometer? Hmmm…
My solution was to crank up the heat to high and wait until it started to ripple and then drop in a few of the breaded wings. In the directions it read "fry until golden brown." How long does it take to get to golden brown? After reading that sentence, I looked back down at the frying chicken wings and saw they were a dark, dark brown! Crap!
I pulled the wings out as quickly as I could, knocked the heat back a tad, and then dropped in some more wings. This time I was going to watch them more closely. I fried them until they were a perfect golden color, placed them on a rack to cool, and then called Mike into the kitchen to show off my creation. They looked so pretty.
He took a bite into the wing and IT WAS RAW!!!! I immediately started crying. I was so frustrated from all the work that went into breading and frying. All that work for nothing. Luckily Mike turned the oven on and placed the wings in there to finish cooking. We ended up with soggy crusted wings, but at least they were cooked through.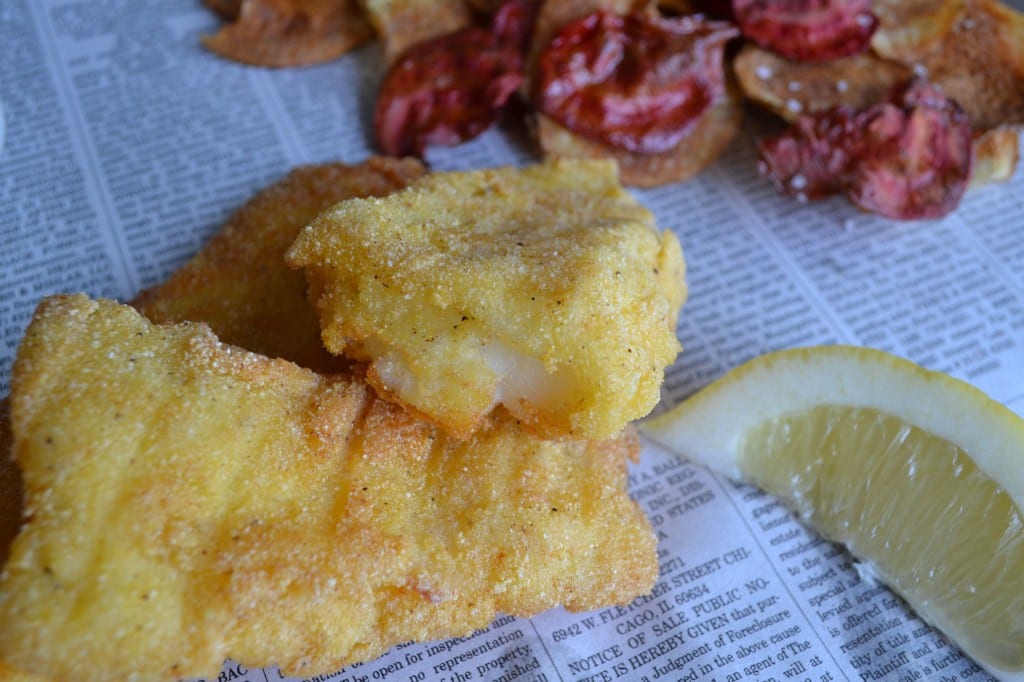 Needless to say, I never attempted to fry again in that boy kitchen. When I moved in, I came with a digital thermometer and a plethora of necessary kitchen tools—like a rubber spatula. Who doesn't own a rubber spatula!?!
From following better written recipes that don't just say "fry until golden" and monitoring the temperature of the oil, I have really honed my frying craft. So, as long as you take a deep breath, follow the directions, and keep that oil temperature on track, your fried creations should turn out perfect.
Frying this fish is the perfect transition into the deep frying. It is just a little bit of oil and the fish doesn't take long to cook. Give it a shot. I believe in you!
Ingredients for Baked Chips
1 Potato, sliced super thin using a mandolin
1 Teaspoon Salt
½ Teaspoon Pepper
½ Teaspoon Paprika
1 Tablespoon Olive Oil
1 Teaspoon White Wine Vinegar
Preheat the oven to 450 degrees. Slice the potato using a mandolin. The thinnest slice setting is the best for these little crispy guys.
Soak the potato slices in a bowl of ice water for at least five minutes. Drain well and pat the potato slices dry. Place the potato slices on a large baking sheet. Coat them in salt, pepper, paprika, olive oil, and vinegar. Mix all the ingredients together using your hands.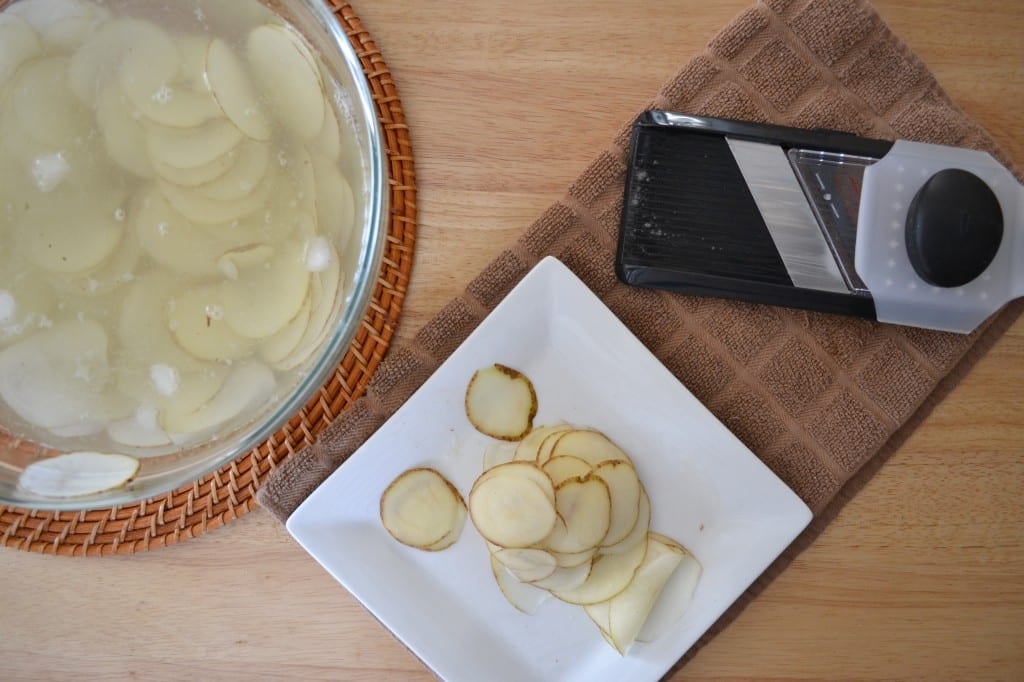 Arrange the potatoes in one layer, making sure no slices are overlapping. You might need two baking sheets depending on the size of your largest baking sheet. Bake the potatoes for 30 minutes until golden and crispy. When done, let the chips cool and drain on a few paper towels.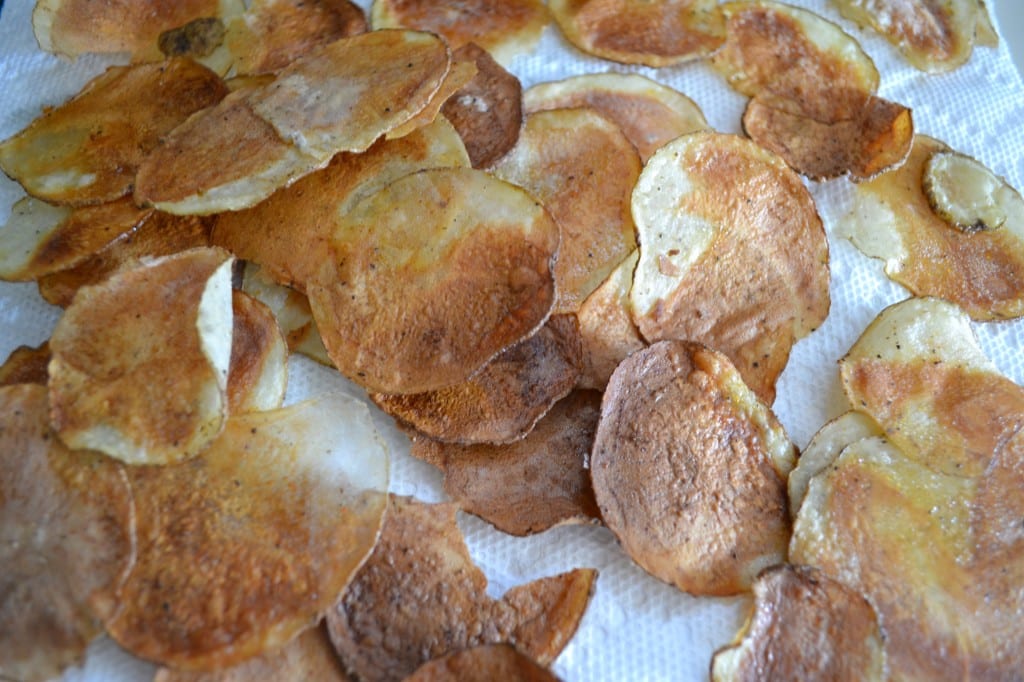 Ingredients for Beet Chips
1 Beet, sliced thin using a mandolin
1 Tablespoon of Olive Oil
¼ Teaspoon Salt
¼ Teaspoon Pepper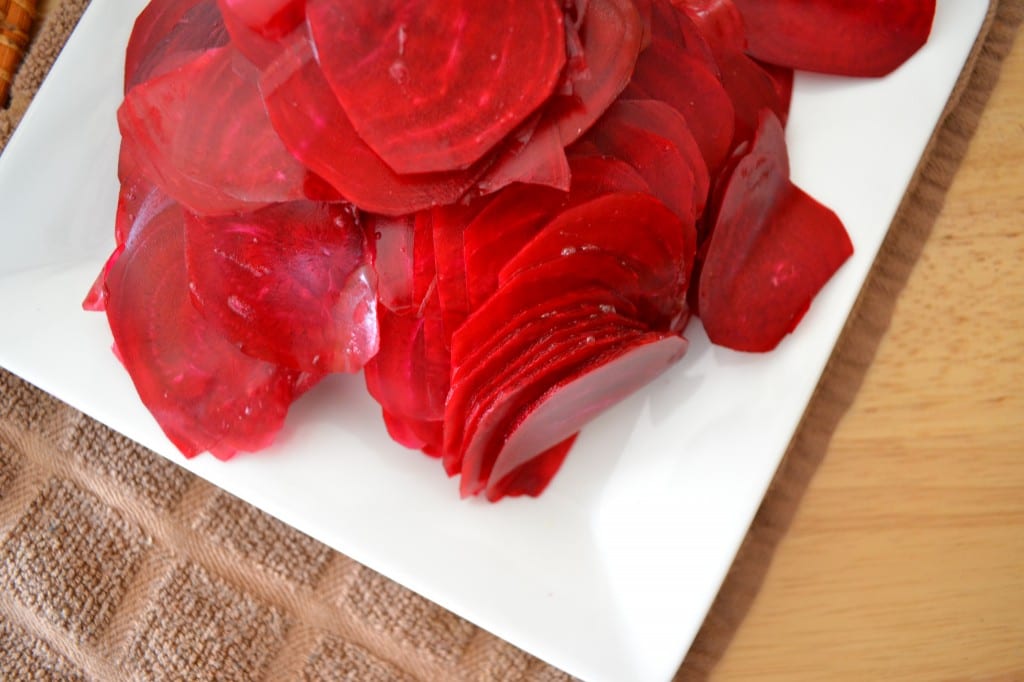 Turn the oven down to 350 degrees. Slice the beet using the medium thinnest slice setting on a mandolin. Arrange the beet chips on a large baking sheet, coat in olive oil, season with salt and pepper, and bake in the oven for 20 minutes. You want a little bit of bite or chew to these chips.
Ingredients for the Fish
2 Large Pieces of Cod
1 Egg
1 Cup Buttermilk
½ Teaspoon Salt
¼ Teaspoon Pepper
½ Teaspoon Cayenne Pepper
1 Cup Cornmeal
1 Tablespoon Corn Starch
3 Cups Vegetable Oil
Add the vegetable oil to a large, heavy-bottomed skillet. Heat over medium/high heat until the temperature of the oil is 260 degrees.
While the oil heats, cut the cod into fourths. Whisk the egg and buttermilk together in a medium bowl. In a separate larger bowl, combine the salt, pepper, cayenne, cornmeal, and corn starch. Mix together using a whisk.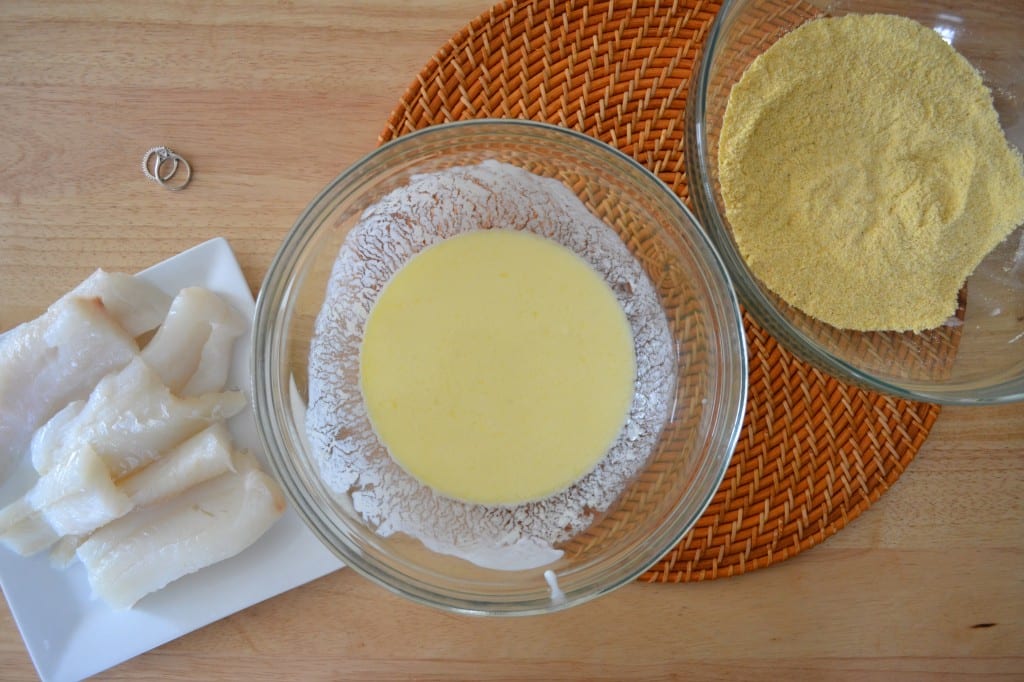 Dip each piece of fish in the buttermilk egg mixture and then dredge in the cornmeal mixture. Place the breaded fish on a wire rack to set before frying.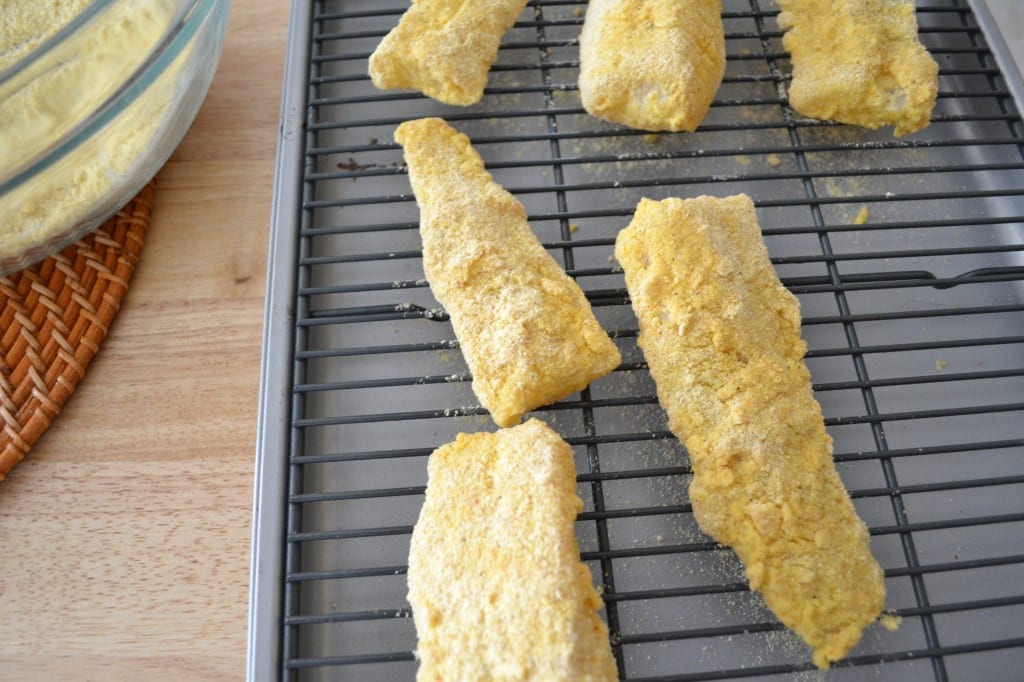 Double check the temperature of the oil. Drop four pieces of fish into the oil at a time. Fry each piece for seven minutes on each side. Use a fish spatula to flip each piece. The breading and fish is delicate so that spatula will work better than tongs in keeping it all together.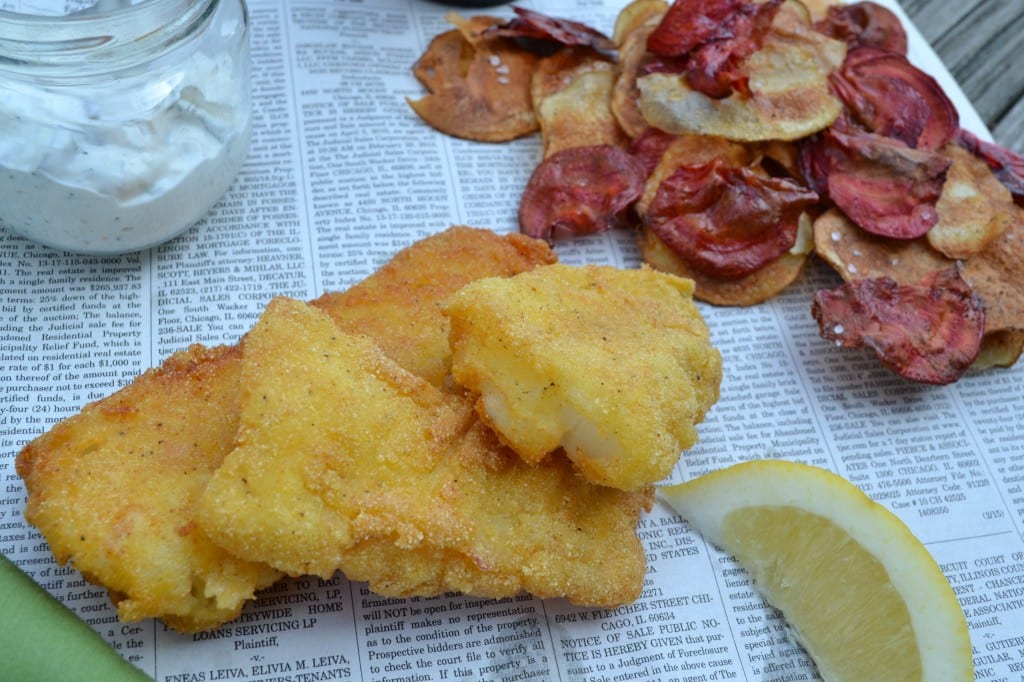 When the fish is fried, place back on the wire rack to cool and drain.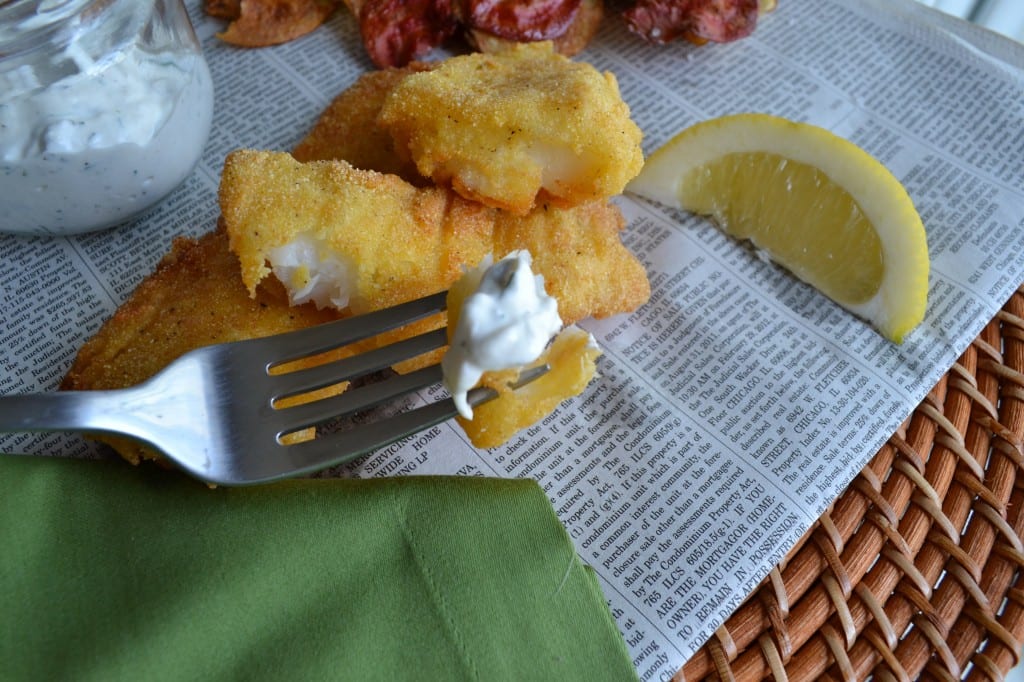 Serve the fish and chips up with some tartar sauce and a few wedges of lemon. See? That wasn't that hard!!!
Related posts: