My dziadzia (Polish for grandpa, pronounced jah-jah) knew about the good stuff in life. Every time spring comes around, I am reminded of hard days working in my parents' garden with my dziadzia.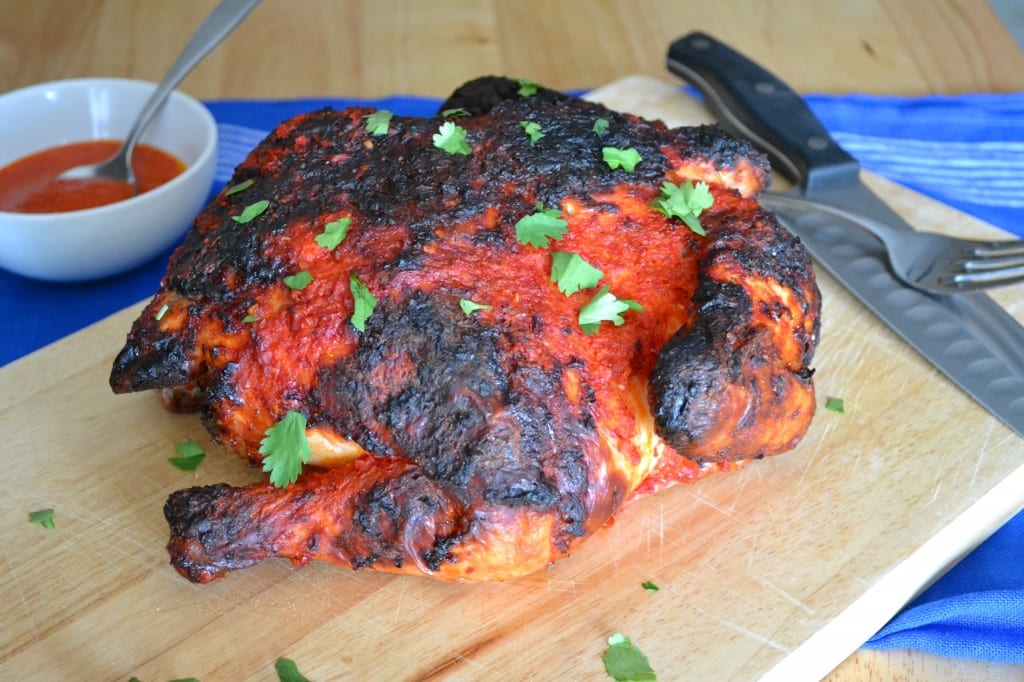 When I say working hard, I mean mostly him. I never had a green thumb and honestly never found any joy in weeding or planting when I was younger. I guess maybe it was a lack of patience kind of thing. But I would always try and spend time with him while he was out there.
When the garden work was done, he would ask for me to bring him a warm Pepsi as he sat and rested on the back porch. We all would then go inside and eat fried chicken, mashed potatoes, and coleslaw from KFC.
It had to be extra crispy. That was how he liked his chicken, with a crispy skin. Like I said earlier, he knew about the good things in life.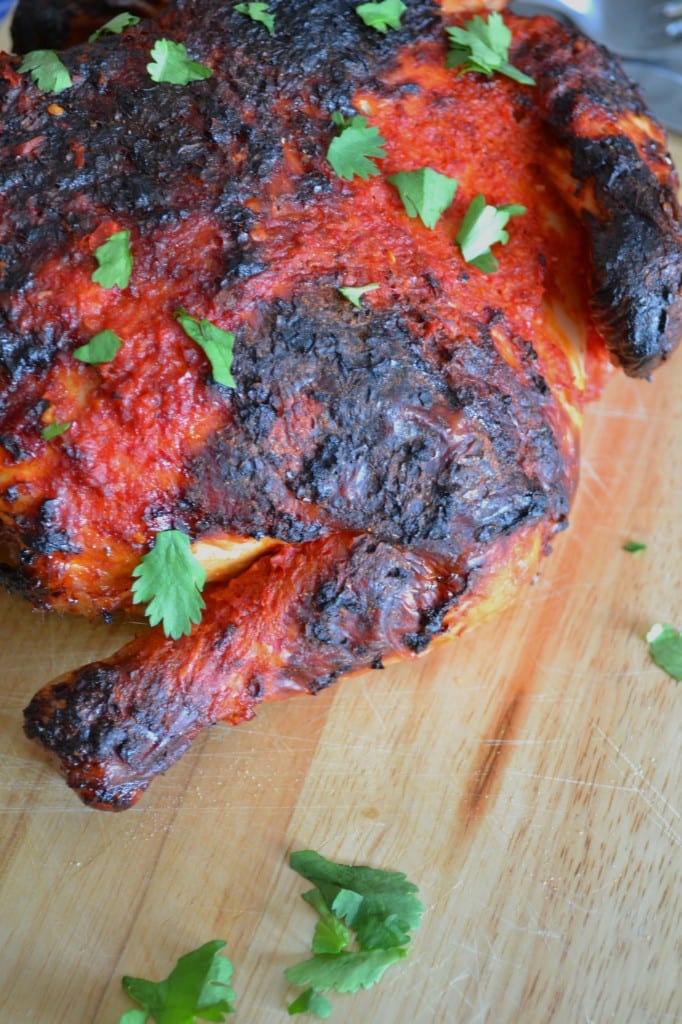 It has been almost four years since my dziadzia passed away. But, I like to think that if he was around he would totally go for this chicken. The skin is so crispy and flavorful right out of the oven.
Actually, he probably wouldn't like it; he was more of a vodka with honey kind of guy than a tequila and red pepper guy. Anyways, it's a really good chicken, ok!
Ingredients
1, 12oz, Jar Roasted Red Peppers
½ Cup Tequila
1 Teaspoon Salt
1 Teaspoon Pepper
½ Teaspoon Crushed Red Pepper
2 Garlic Cloves
1 Whole Chicken, raw with skin on
Remove the red peppers from the jar and roughly chop them into large chunks. Add the red peppers along with all the seasonings, tequila, and garlic into a food processor and puree until liquefied.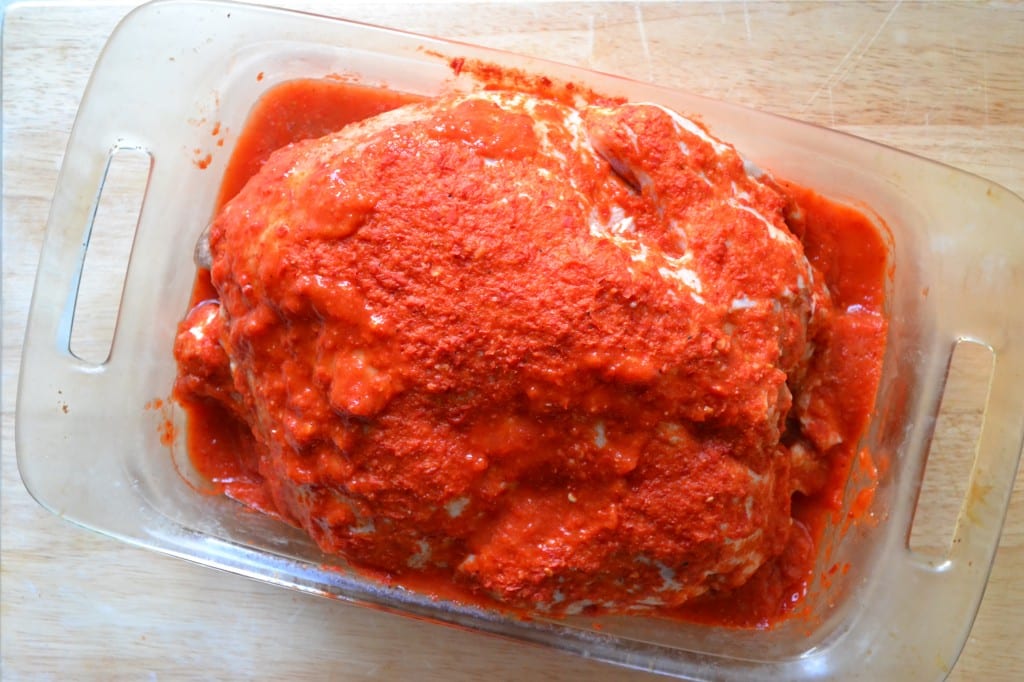 Coat the entire chicken in the tequila-romesco sauce. Marinate in the refrigerator overnight.
Preheat the oven to 450 degrees. Reserve a little tequila-romesco sauce for basting. Place chicken in a roasting pan, breast side up, and roast for an hour until internal temperature reads 140 degrees. About forty minutes into roasting add some more tequila-romesco sauce to the chicken to prevent it from burning.
After an hour, remove chicken from the oven, cover in a tin foil tent, and let rest for fifteen minutes before carving and serving.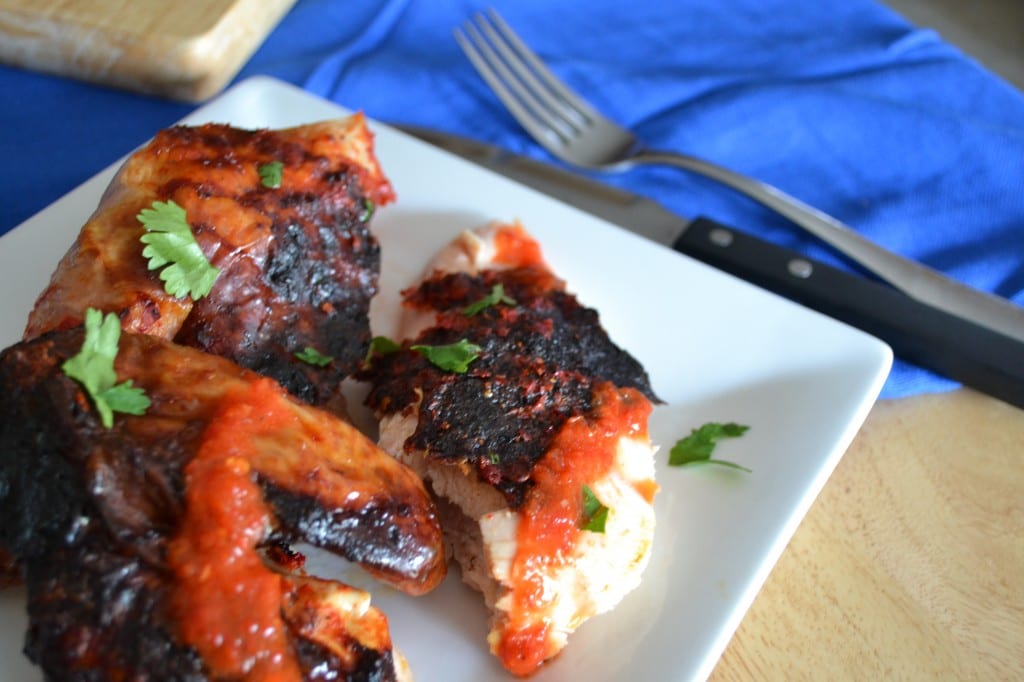 Related posts: