It is Spring!!! Well, actually, outside my window right now, it is gloomy and rainy, but at least it is warm. I guess.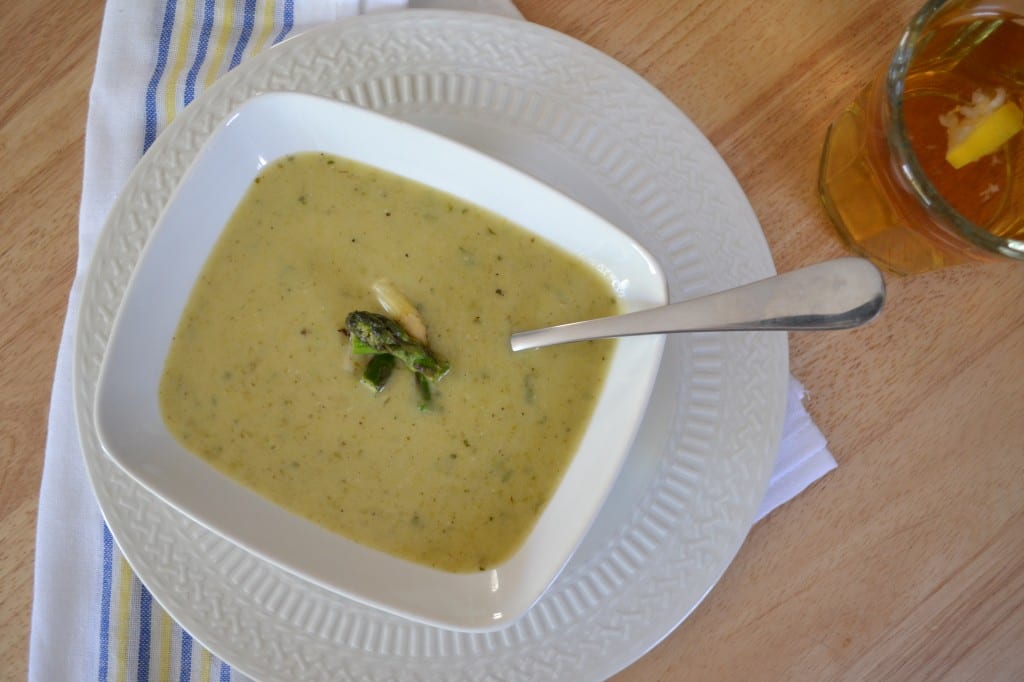 In my efforts to be more active before summer is totally upon us, I have started going on three mile walks at least three times a week. And since I am doing this, you know what that means, Mike is now dragged into it too!
It's like Samuel L. Jackson said in Pulp Fiction, "…my girlfriend's a vegetarian—which, pretty much makes me a vegetarian."
Poor Mike, the things I drag him into.
Actually, I take that back. I don't feel bad for him at all. I can honestly say, without an air of bragging, that his life is ten times better with me in it. Plus, when I make him take part in these things, all he does is complain, which makes my life waaaay more awesome.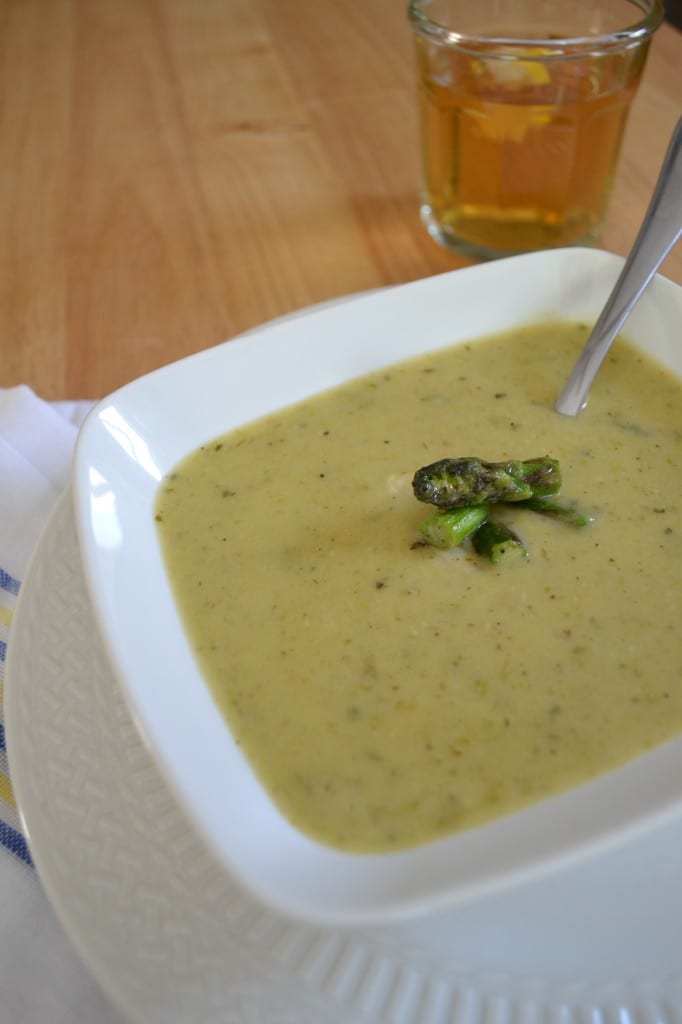 The last long walk he accompanied me on, he complained the whole time about spring weather.
"This weather is the worst. It looks nice, but it is so cold. When we go on these long walks, I get bundled up because it's kind of chilly. Then halfway through the walk, I am boiling hot, but my ears are freezing cold."
I just listen and keep walking. Deep down I know he is just trying to annoy me so I don't make him come with me on these walks.
"You know another thing I hate about spring…."
I then go to my happy place thinking about all the great things I love about spring; bright colors, sleeping during a rainstorm, fresh berries, open windows, the smell of fresh cut grass, and cheap fresh asparagus prices.
By the time we get home I have successfully ignored all Mike's complaints and decided to torture him even further by whipping up a batch of fresh cream of asparagus soup.
Ingredients (Serves 6)
3 Tablespoons Butter
1 Large Shallot, finely chopped
2 Garlic Cloves, grated
18-20 Green Asparagus Spears (about one lb.), ends trimmed and cut into inch long pieces
1 Teaspoon Salt
½ Teaspoon Pepper
½ Teaspoon Dried Oregano
3 Cups Low Sodium Vegetable Stock
2 Cups Milk (I used 2%, but you can also substitute 1% or even skim or whole milk. If you want to make this soup vegan friendly, you can substitute almond milk.)
1 Tablespoon Lemon Juice
1 Tablespoon Fresh Tarragon, chopped
Melt butter in a large stock pot over medium heat. Add chopped shallot and garlic. Cook until shallot becomes slightly translucent and garlic becomes fragrant, about three minutes.
Add trimmed and cut pieces of fresh asparagus to the pot. Sautee the asparagus for about five minutes, until slightly tender. Season asparagus with salt, pepper, and dried oregano. Sautee for an additional minute.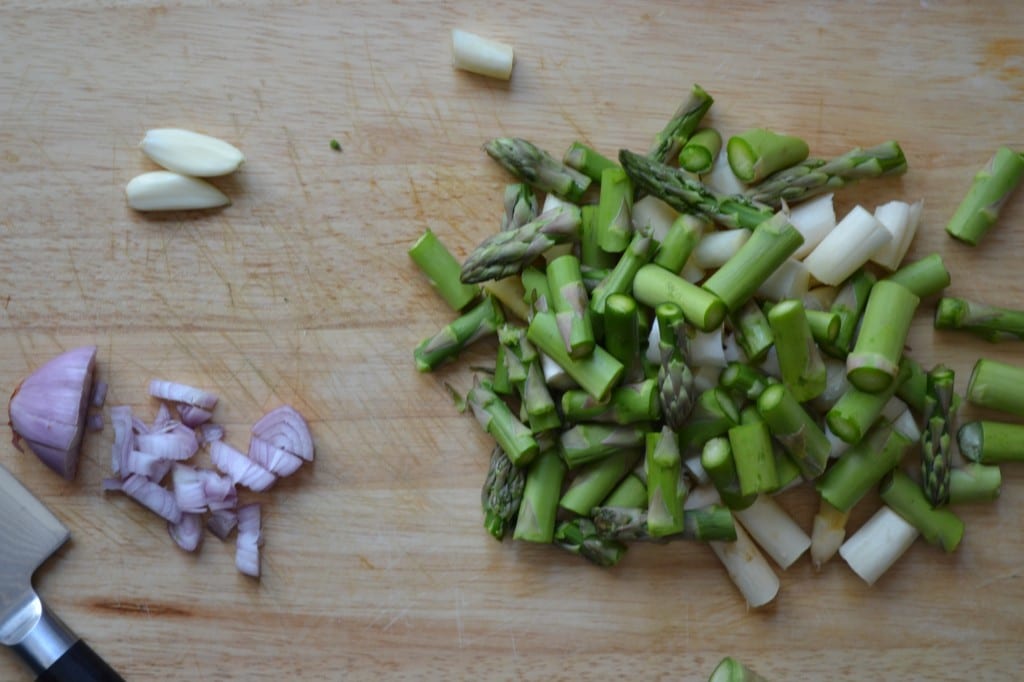 Add vegetable stock and milk to the pot. Adjust heat to medium/high and bring the pot to a simmer. Simmer soup for twenty minutes.
After twenty minutes, reduce heat to low. Add the lemon juice and tarragon to the soup. If you have an immersion blender, use the immersion blender to puree the soup until creamy and smooth.
 If you do not have an immersion blender, let the soup completely cool and puree in a blender in batches until the entire soup is smooth and creamy. Then, return the pureed soup to the pot and bring back up to heat before serving.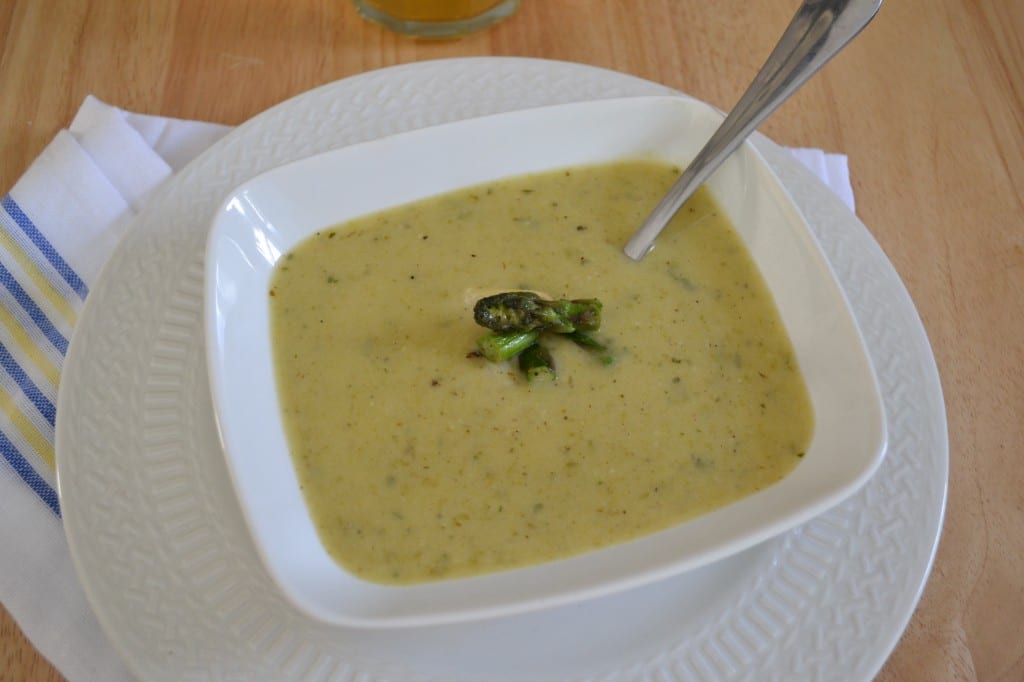 Serve soup with either some cheese, croutons, or reserved roasted pieces of asparagus on top. Soup will last a week stored in an air-tight container in the refrigerator. Or freeze for later use.
Related posts: