Tuesday nights are a big TV fight night in our house. By that I do not mean we watch UFC or boxing or anything of the sort.
What happens every Tuesday night is a fight to control the remote and DVR. I know this sounds petty and like we should be doing other things with our lives like maybe picking up a book or heading outside with Weezer to enjoy the weather.
Our solution? DVR!  We hardly ever sit through commercials anymore. I don't think we could ever go back.
On Tuesday nights, I definitely hoard the DVR with Giuliani and Bill and Glee on at seven and then Real Housewives of Orange County on at eight.
Yes, that is a lot of television in one night. Yes, I watch Glee even though I am 28. Yes, DVR is awesome.
Now, here is where the fight begins. I am a huge brat and refuse to cancel or switch a recording so an hour or two will be freed up for Mike to watch something. The something in question is always some kind of sport (Sorry, D-Rose, but I'm glad the Bulls' season is over!).
I have to hold strong because I swear, sometimes, after the third time Sportscenter comes on in a day I have nightmares set to the ESPN theme song. "Dun, ah, dun. Dun, ah, dun!"
So since I am a truly spiteful person sometimes, on Tuesdays only, I like to make all veggie meals and really put the cherry on top of my husband's night. Let's just call it a small payback for the years of Sportscenter.
I swear we really love each other! Mike would say I am a great wife even if he has to eat these quesadillas and watch Glee.
Ingredients (Makes 2 Quesadillas)
For the Mushroom Marinade:
1 Tablespoon Olive Oil
1 Teaspoon Apple Cider Vinegar
¼ Teaspoon Salt
1/8 Teaspoon Pepper
1 Clove Garlic, grated
For the Quesadillas:
4 Cremini Mushrooms, sliced
2 Cedar Papers
1 Cup Arugula
2/3 Cup Goat Cheese Crumbles
2 Whole Wheat Tortillas
Combine the olive oil, cider vinegar, salt, pepper, and garlic in a small mixing bowl. Add the mushrooms and let marinate for ten minutes.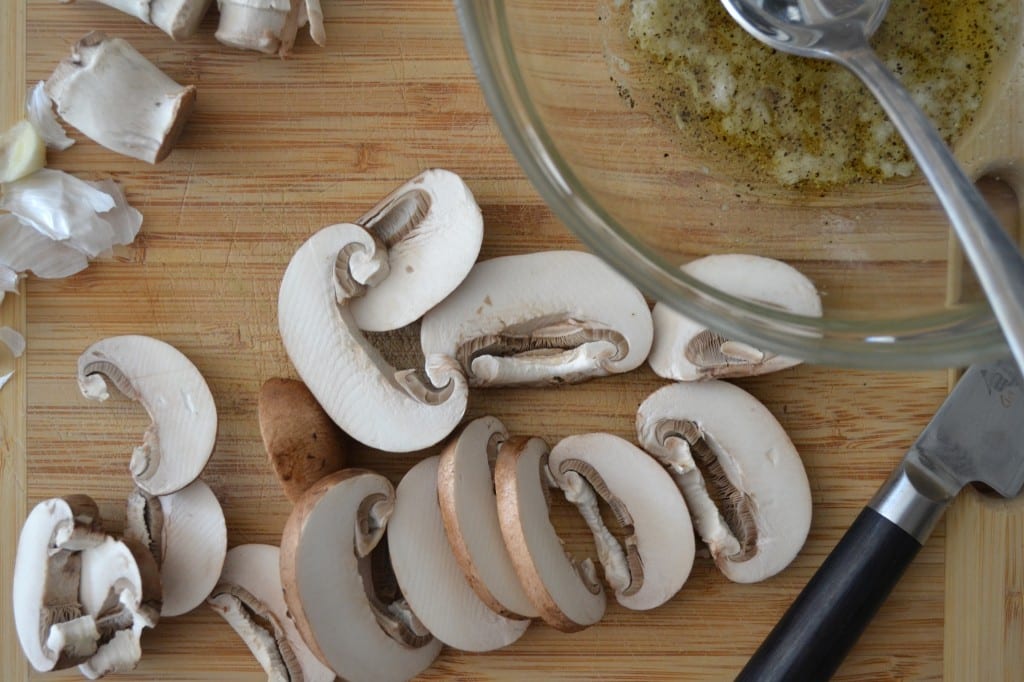 While the mushrooms are marinating, soak the cedar papers in water. If you are using a cedar plank to smoke the mushrooms, you will most likely need to soak the plank in water overnight and then follow the instructions on the plank.
Place the marinated mushrooms in the center of the cedar paper and then wrap both sides of the paper up around it like a burrito. Tie a piece of kitchen string around each mushroom bundle.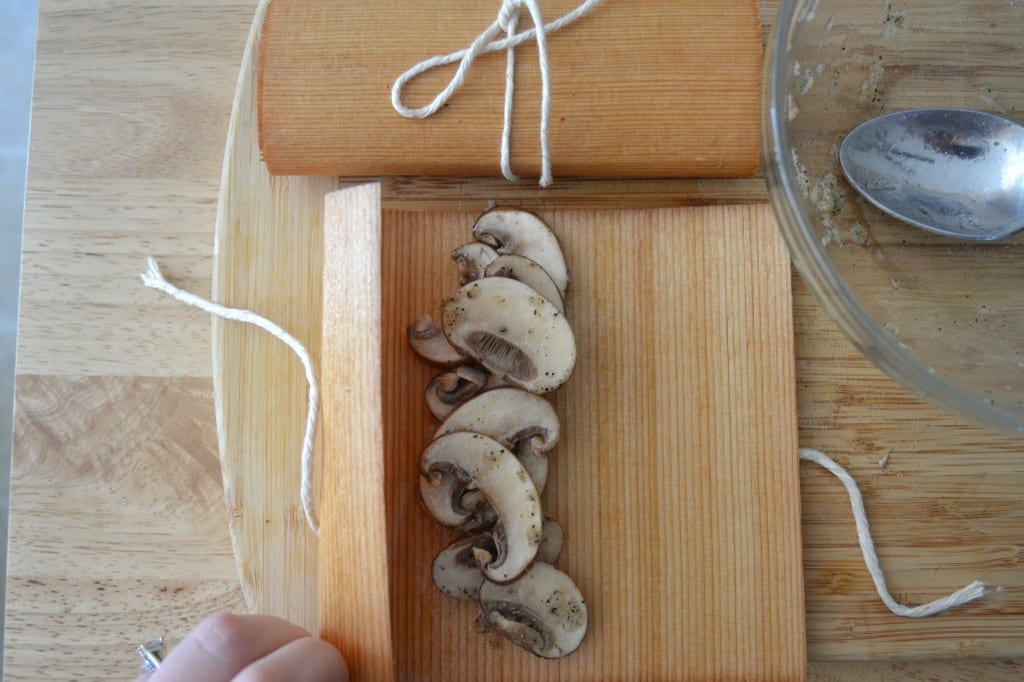 Heat the grill or grill pan for about five minutes over medium-high heat. Place the cedar bundles on the hot grill or grill pan. Grill for fifteen minutes.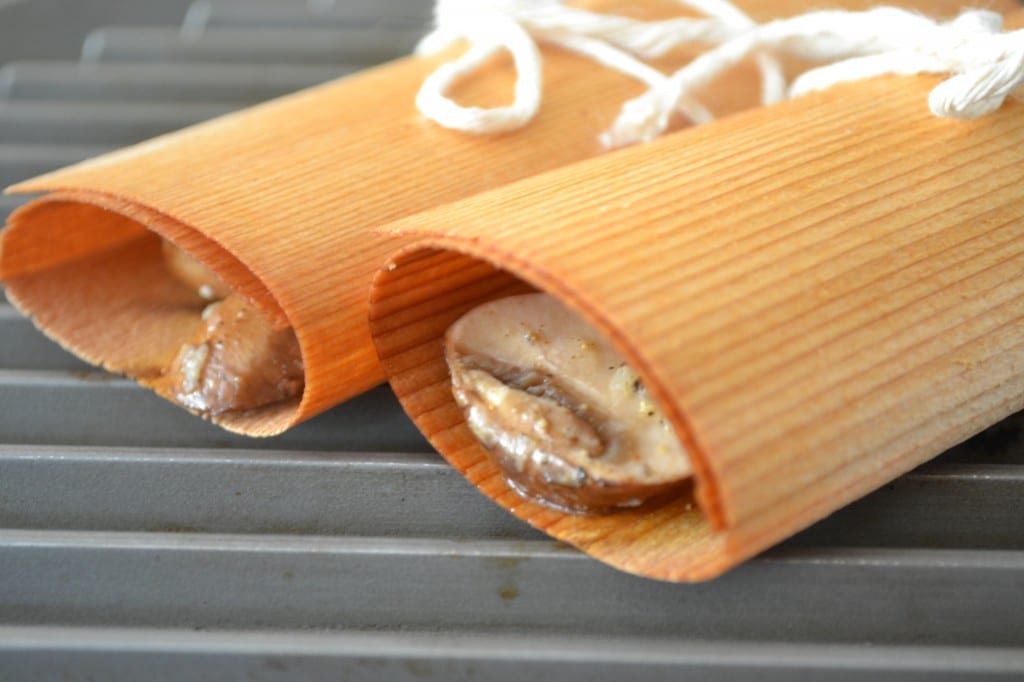 Spread the goat cheese out on each tortilla. After the mushrooms are done, turn the heat back to medium. Place the tortilla on the grill. Grill for three minutes, until the cheese starts to melt.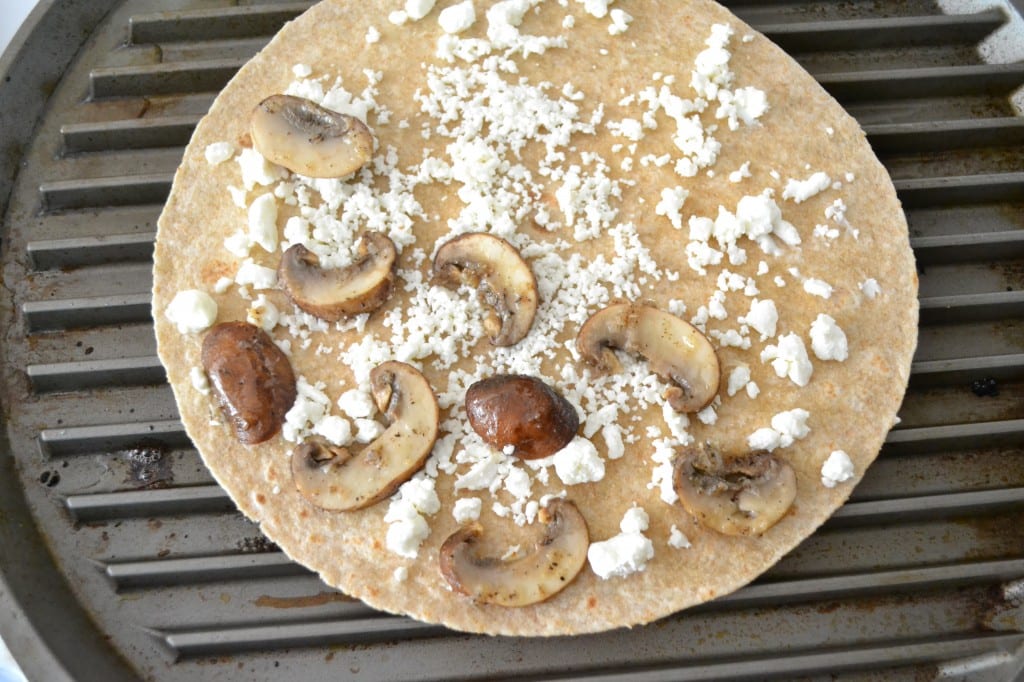 Add the mushrooms and arugula. Fold one side over the other and grill for three more minutes. Let the quesadilla rest while you grill the other quesadilla in the same way.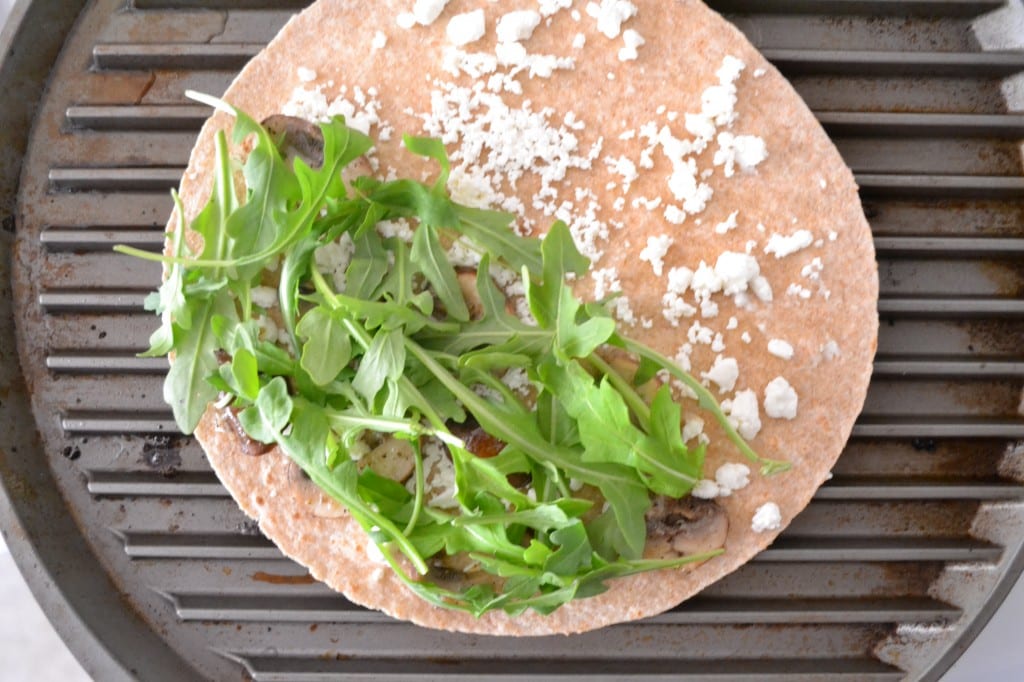 The smoked mushrooms are a great addition to this lighter quesadilla.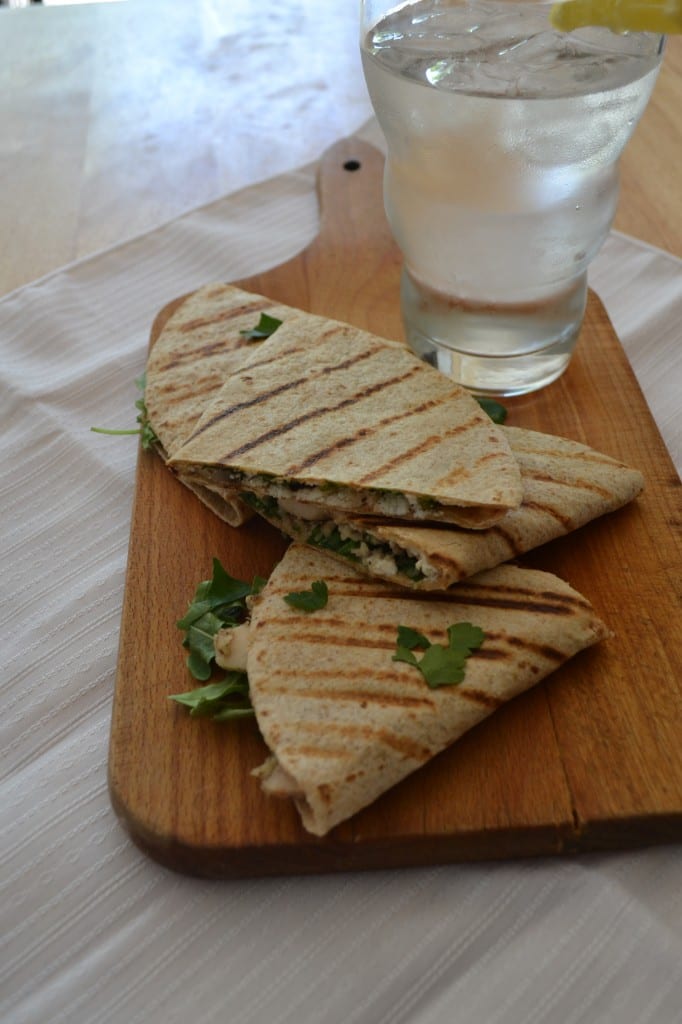 If you want to be nice you can add some grilled chicken to these for those non-veggie lovers.
Related posts: