So, as per my usual Tuesday, I set up shop at the coffee table munching away on my dinner (tonight, it's this delicious drunken pear Panini) and get ready to watch Glee.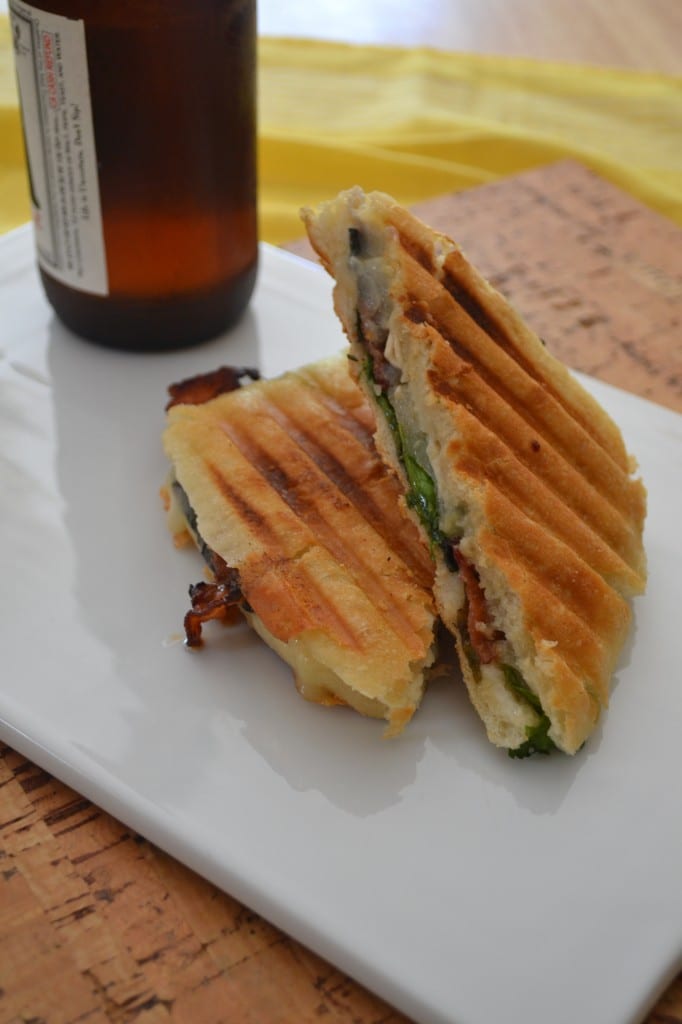 Tonight is Glee season finale, and as much of a loser as what I am about to say makes me, I am sitting here alone, typing this, and crying into my Panini.
Oh, wait what? Why am I alone? Where is Mike during all of this?
After last week's blog post about arguing over Tuesday TV, he has relinquished any TV for Tuesday and seceded to the kitchen to eat his Panini there and watch fantasy baseball updates on his laptop.
Cheers! Here's a big W for us! Let's all raise our Panini's in celebration, turn up the volume on Glee, the DVR'd Bachelorette, or the Real Housewives of O.C. and enjoy every minute of this, for tomorrow it is back to the TV battlefield.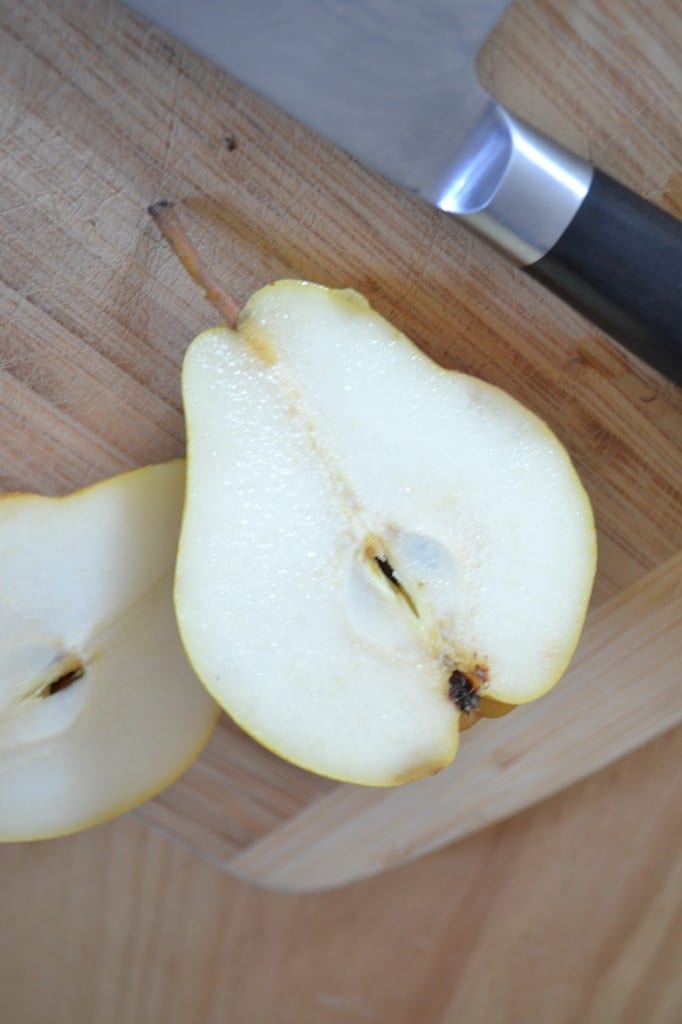 Ingredients (Makes 2 Sandwiches)
2 Cups White Wine (any will do)
1 Pear, peeled and halved
2 Ciabatta Rolls
2 Strips Cooked Bacon
1 Cup Mixed Baby Greens
4 Thin Slices of Brie Cheese
Preheat the oven to 375 degrees F.
Peel the pear and then slice it in half. Place the pear cut side down in a Pyrex or oven-safe baking dish. Pour the white wine into the dish.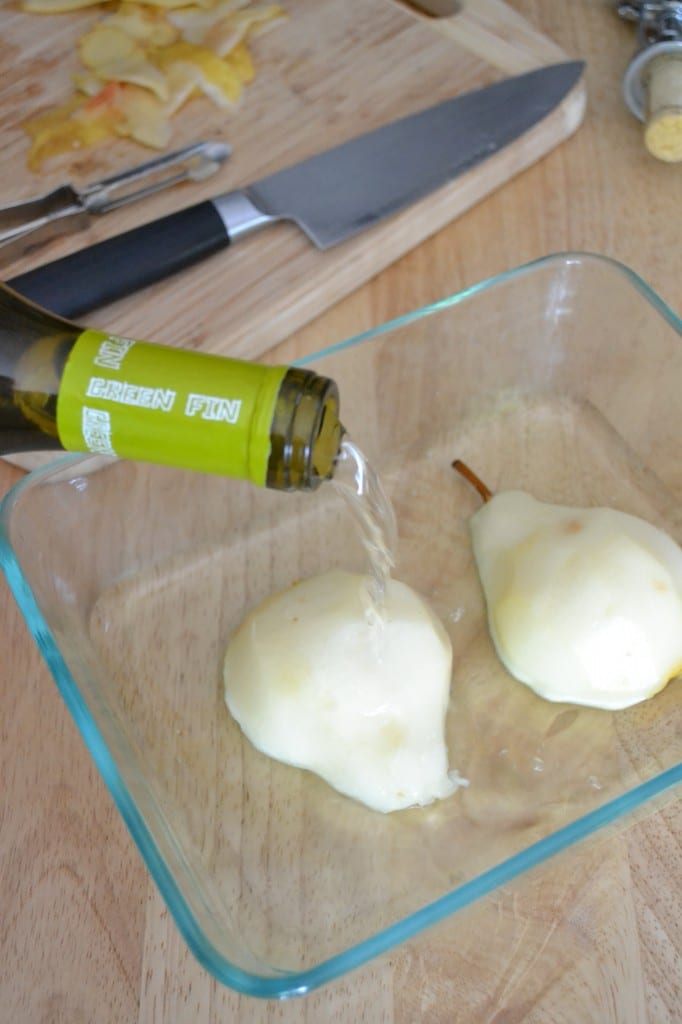 Poach the pear in the oven for thirty minutes.
After thirty minutes, remove the pear from the oven and put off to the side to cool while you prepare the Panini.
Cut each piece of cooked bacon in half. Lay a little bit of baby greens and then the two halves of bacon on to each bottom of the ciabatta.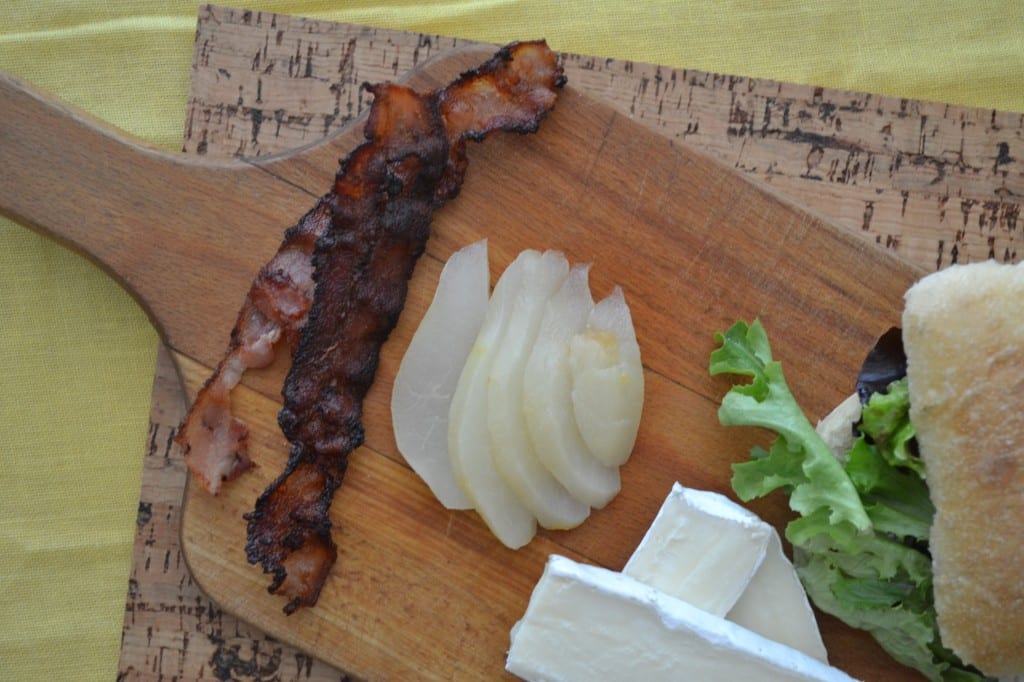 Thinly slice each pear half, making sure not to include the seeds. Place half of the pear slices on top of the bacon on each sandwich. Top with the brie cheese and the other half of the ciabatta roll.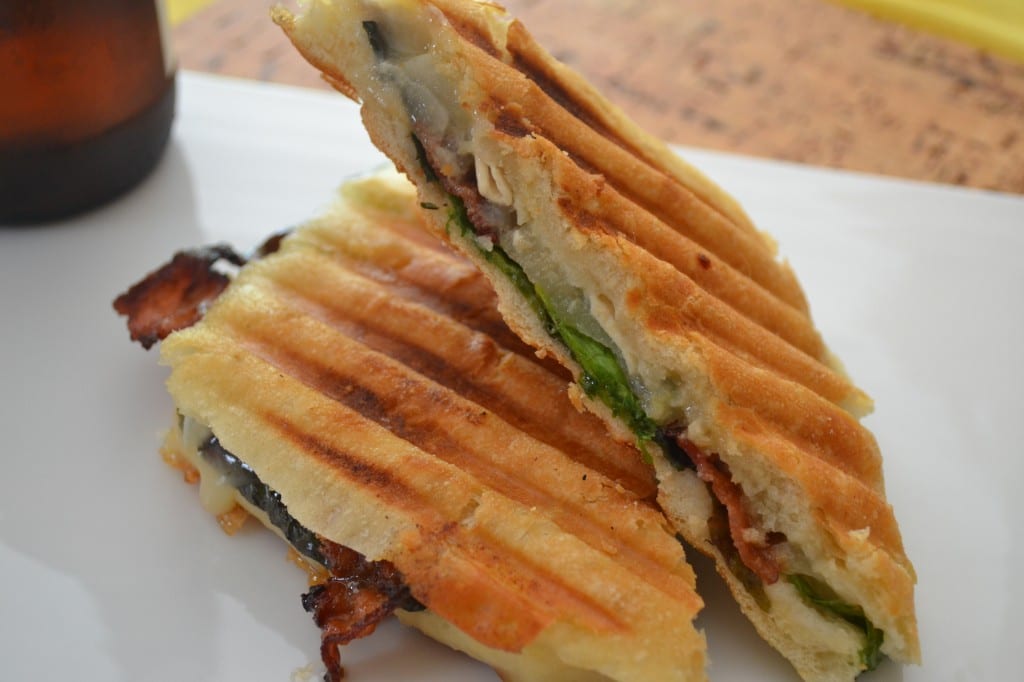 To cook the Panini, either use a Panini press or a grill pan. Cook the Panini in an oiled press for five minutes until the bread is crisp and golden. If you are cooking the Panini or a grill pan, cook it for twice the amount of time. Make sure to flip the sandwich over after five minutes. Also, be sure to place a heavy plate or dish on top to press the sandwich down.
Enjoy this sandwich during a fancy brunch or any night of the week.
Related posts: