Do you know what sucks?
Colds.
Do you know what sucks more?
Having a cold in the summer as opposed to the winter.
As you could have guessed from the above statements, I am suffering from a cold. Ugh! It's the worst. I know I am sick or going to be sick because I start having weird dreams.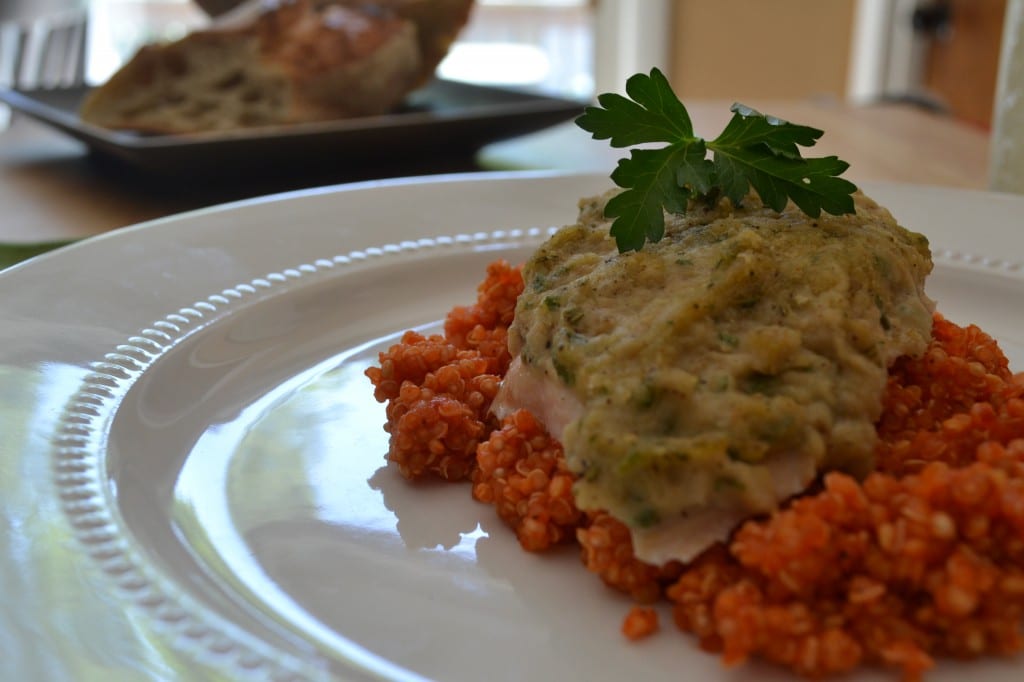 For example, when I came down with a really bad flu, I dreamt that all these faceless people were in the bed with Mike and me. I felt like they were standing on me, so I sleepily demanded Mike answer me, "Why are all these people here?" I then proceeded to vomit directly on to Mike (sigh…true love), then spent the subsequent week sick in bed at home.
I find my dreams very interesting; unfortunately, Mike has become rather tired of hearing about either the bad things that befall him, the famous person I was married to/dating, or whatever other crazy thing my mind comes up with.
So, I am going to share my latest dream with you all! Aren't you lucky?
In between my stuffy-nosed, tossing and turning slumber, I dreamt that I was best friends with Jay-Z. Over a dinner of blackened chicken and cilantro lime quinoa, Jay-Z was telling me about how he was mad at the hospital and insurance company for keeping his new baby in the hospital for too long. He also told me he and his crew had a plan to get little baby Blue out of the hospital.
I was then taken to the hospital by Jay-Z and some of his crew (from the streets in Brooklyn, not exactly his business partners). Then stuff got crazy! Jay-Z and his no. 2 went all John Q and took everybody in the hospital hostage!
Next thing I knew, shots were fired and I was running for my life, trying to sneak out of the hospital and call my cop friends, Benson and Stabler from Law and Order: SVU. Yes, in my dreams, I am friends with all the right people!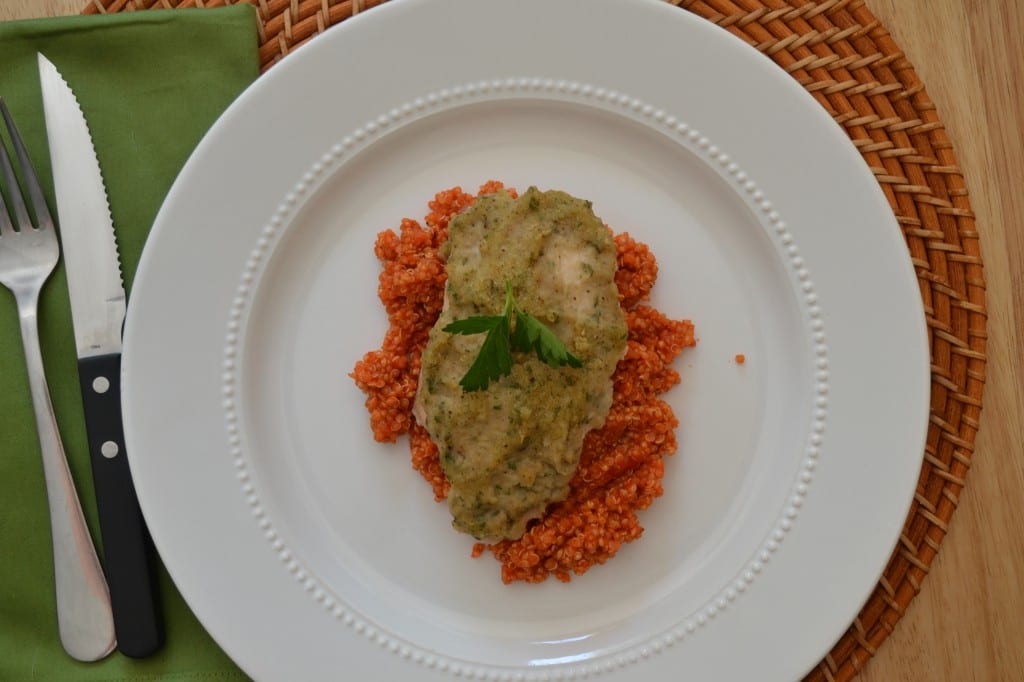 They came in and saved the day. Well, sadly there were a few casualties and arrests. But in my dreamland, Jay-Z and I are still friends, baby Blue Ivy is alright and out of the hospital at home with Beyonce, and I helped Stabler and Benson solve yet another crazy case.
If you think that's a crazy dream, you ain't heard nothin' yet!
I did come away with a few lessons when I woke up from this crazy dream:
I need to stop watching so many TNT Law and Order: SVU marathons over the weekend.

Maybe rap music is not the best to listen to right before bed.

I need to come up with a different spin on that blackened chicken recipe.
Even though I am lacking a good night's sleep and can only breathe, kind of, through one nostril, I was able to come up with and share a new chicken recipe with you all that was sort of the product of this crazy dream.
Ingredients (Serves 4)
For the Chicken:
4 Boneless Skinless Chicken Breasts
6 Ounces Canned Cannellini Beans, drained and rinsed
1 Teaspoon Fresh Basil, chopped
1 Teaspoon Fresh Rosemary, chopped
1 Teaspoon Fresh Parsley, chopped
½ Teaspoon Salt
¼ Teaspoon Pepper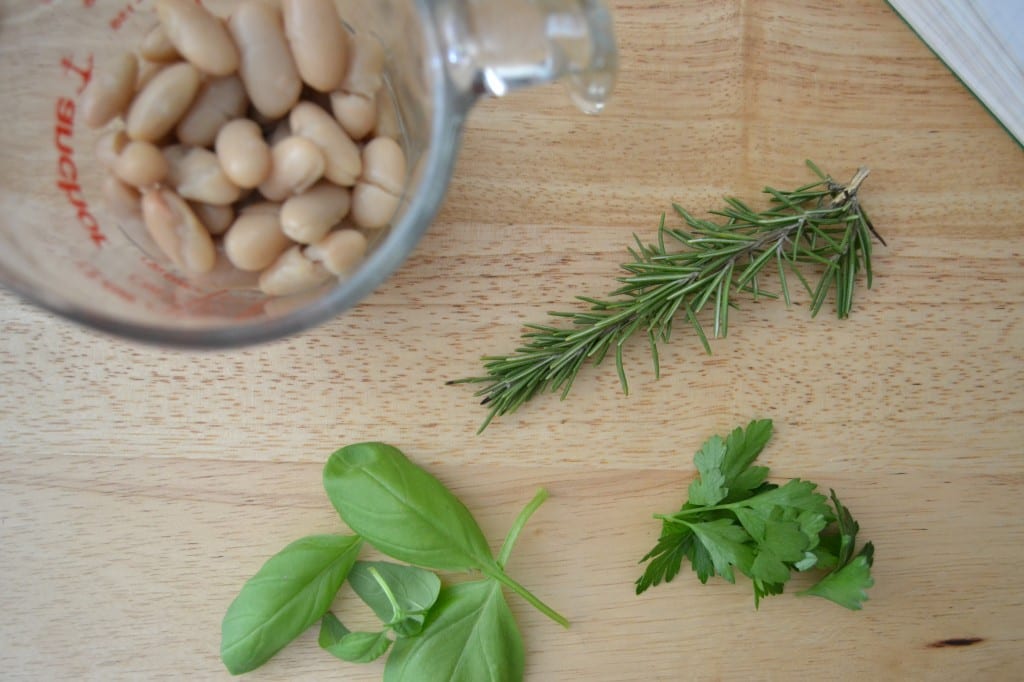 For the Roasted Red Pepper Quinoa:
12 Ounces Canned/Jarred Roasted Red Peppers plus Liquid
1 Cup Water
1 Teaspoon Salt
½ Teaspoon Pepper
1 Cup Quinoa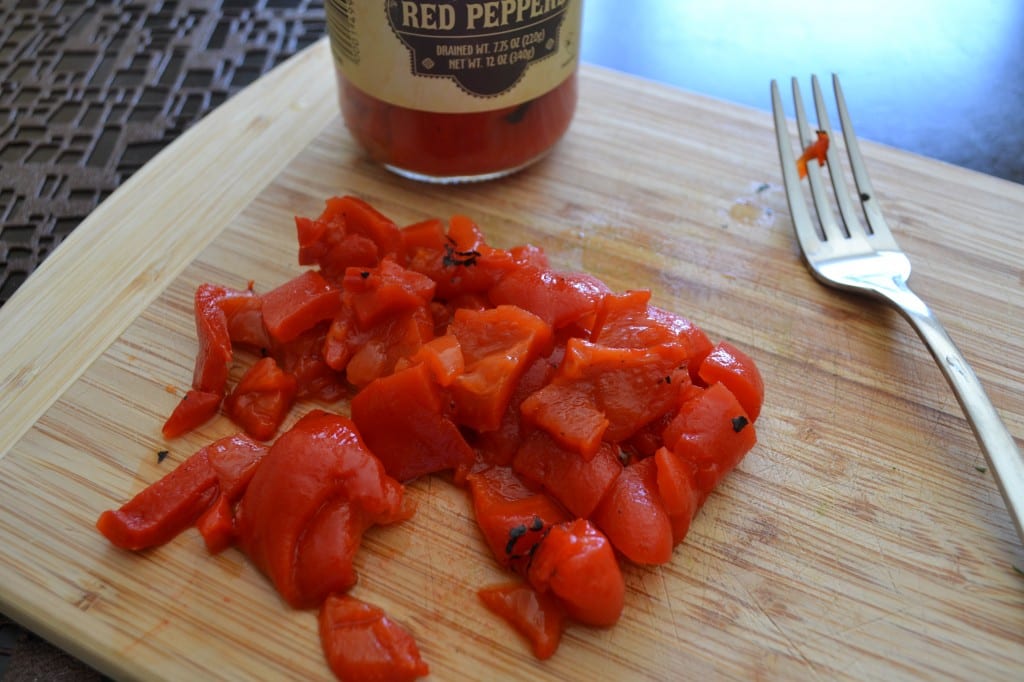 Preheat the oven to 350 degrees F.
Place the cannellini beans, basil, rosemary, parsley, salt, and pepper in a food processor. Puree on low until mixture becomes smooth and creamy, about one to two minutes.( Side note: This bean mixture is also great as a dip with pita chips or on crostini).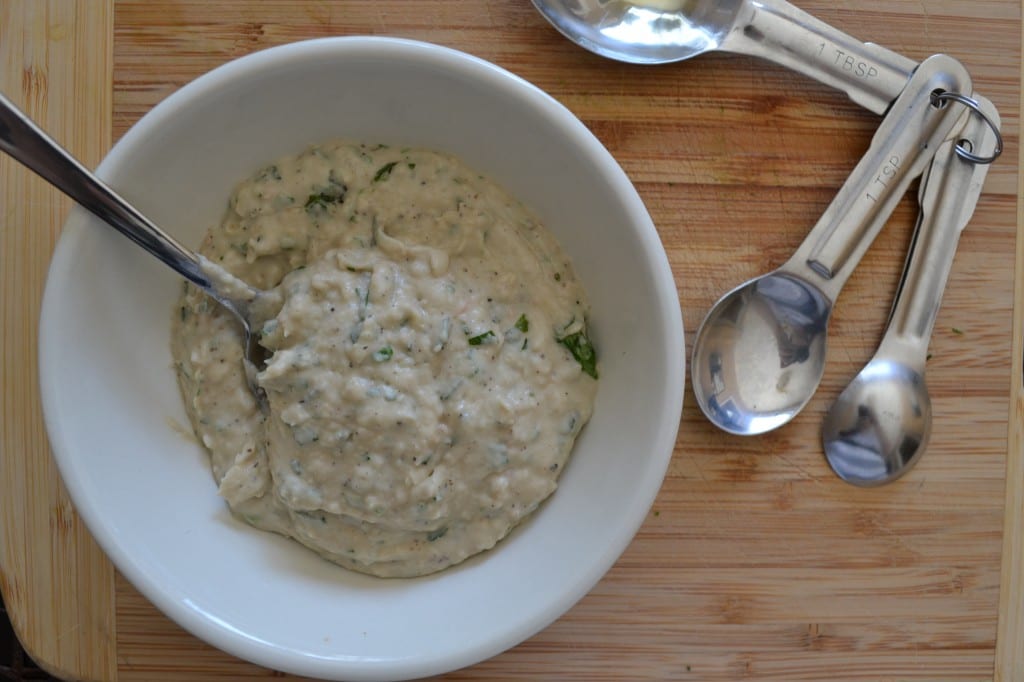 Drizzle a little bit of olive oil into the bottom of an oven-safe dish. Place the chicken breasts into the dish. Dollop one to two tablespoons of the bean and herb mixture on to each chicken breast. Smooth the mixture out so it covers the whole top of the chicken breast evenly. Place the dish with the chicken breasts in the oven and bake for twenty minutes.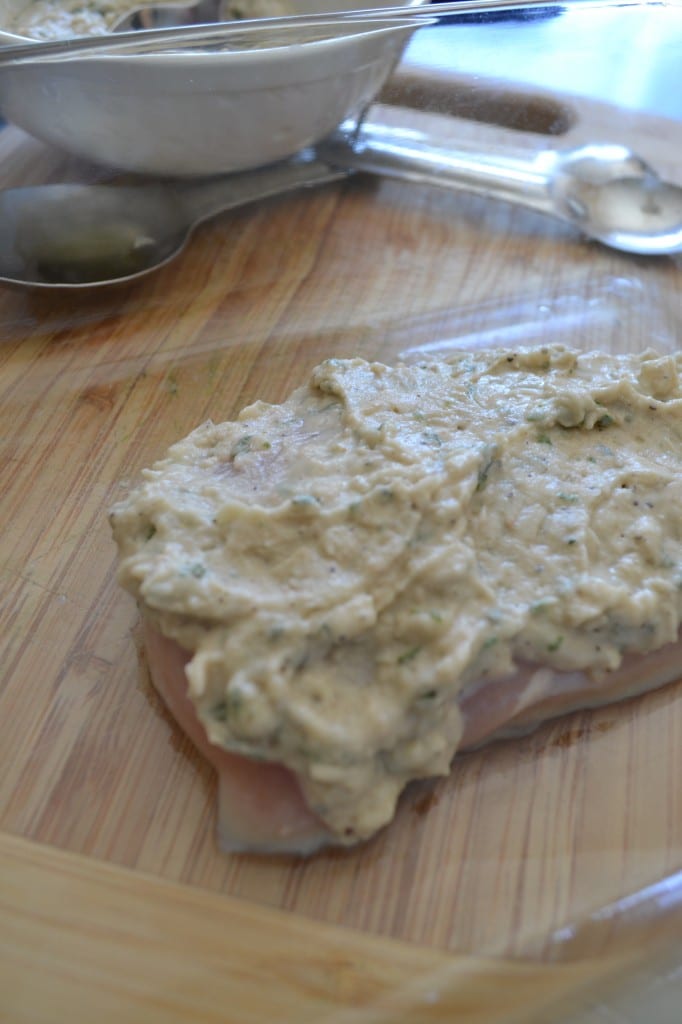 While the chicken is baking, prepare the quinoa.
Add the jar of roasted red peppers plus liquid, water, salt, and pepper to a blender. Blend until the entire mixture is liquefied, about two minutes.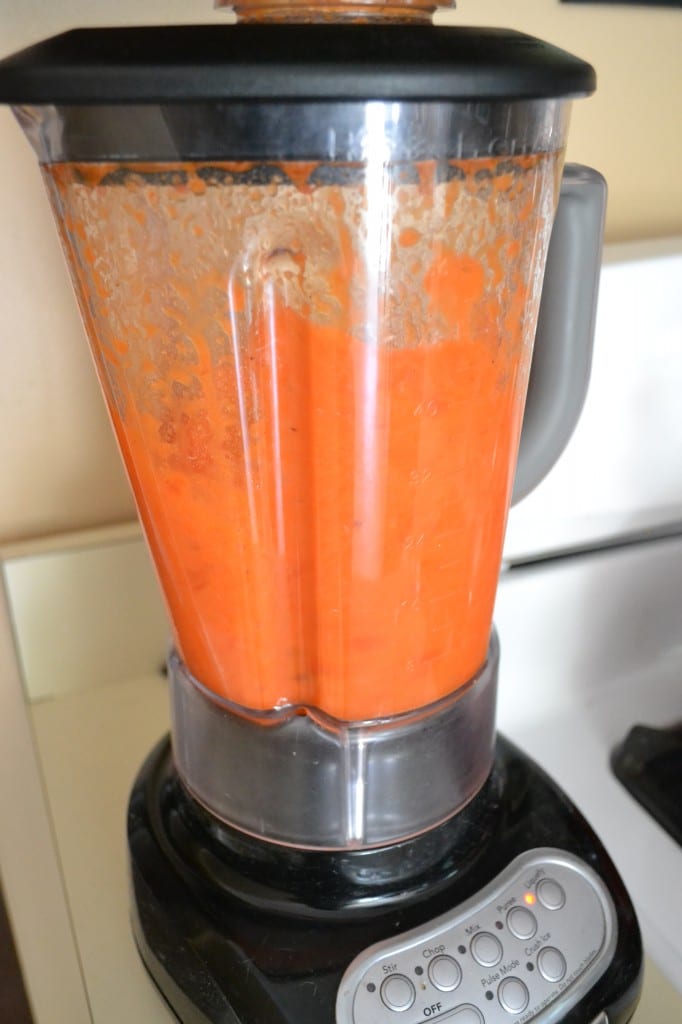 Add the roasted red pepper liquid along with the quinoa to a medium saucepan. Bring to a simmer over medium heat. Once the liquid comes to a simmer, knock the heat back to low and cover with a lid. Cook for fifteen minutes until the liquid is absorbed. Look at that red quinoa!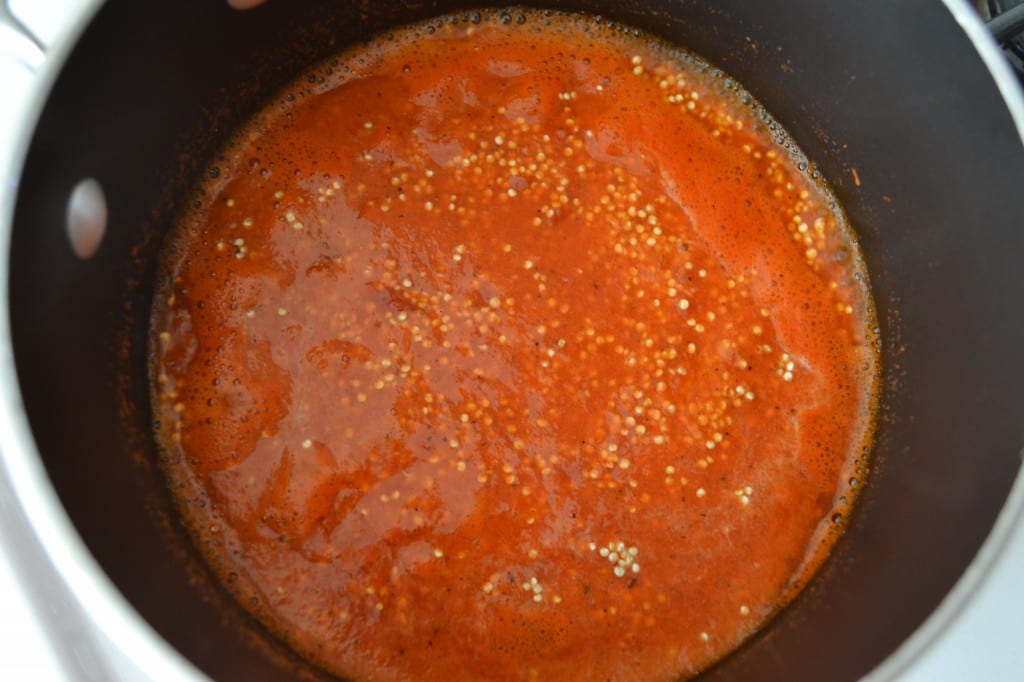 The quinoa should finish right around the time the chicken is done. Remove the chicken from the oven. Place a large spoonful of the quinoa on a plate and place a chicken breast on top of that.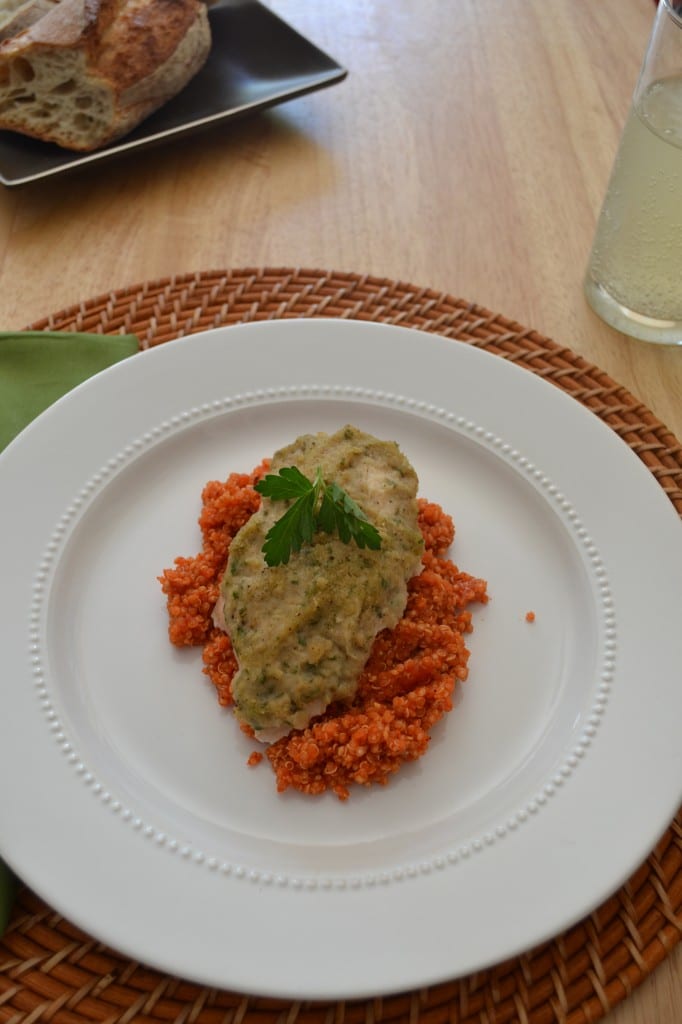 This dish is a sneaky way to get people to eat vegetables. They will have no idea they are on the chicken and cooked into the quinoa.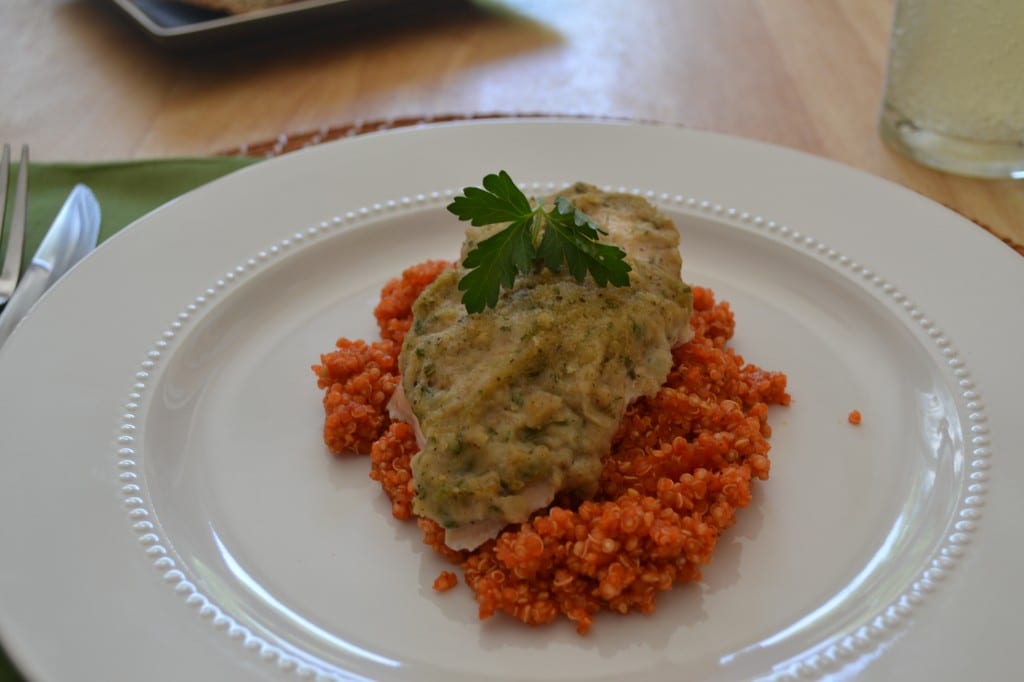 Thanks Jay-Z for inspiring the dream that inspired this meal!
Related posts: