Here is a little photographic re-cap of my trip to Michigan with my brothers and their significant others. My brother's girlfriend Kelly's family lake house was so peaceful in the morning.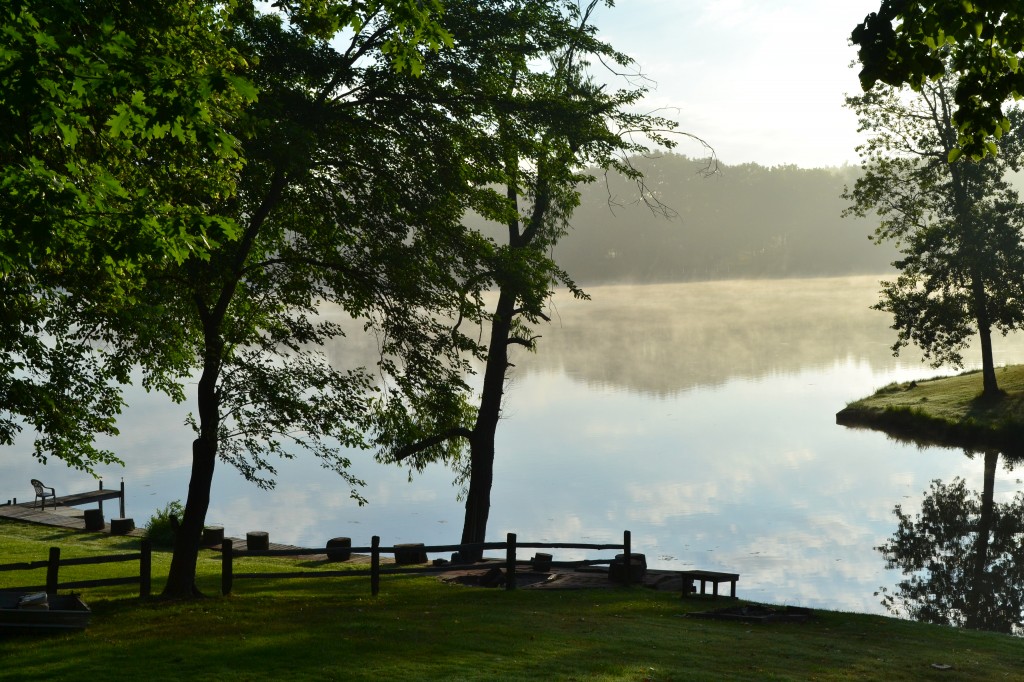 Can't start even a day of vacation without breakfast! 
 Weezer loved the beautiful morning light too!

It was a perfect weekend for boating and booze cruising.

A little tubing too!

My brother's dog, Ollie, relaxing while we get ready to head back out of the lake.

We grilled every day for lunch and dinner. It was a lot of food, but it was good food!

 "This better not end up on the blog!" Said groggy Zack in the morning.

Zack and Kelly taking the plunge! This is one of my favorite pictures.

Floating and laughing.

Playing catch off the back of the boat. Jump Nick!

All in all it was a wonderful weekend that allowed us a chance to recharge and spend some quality time together.
Related posts: