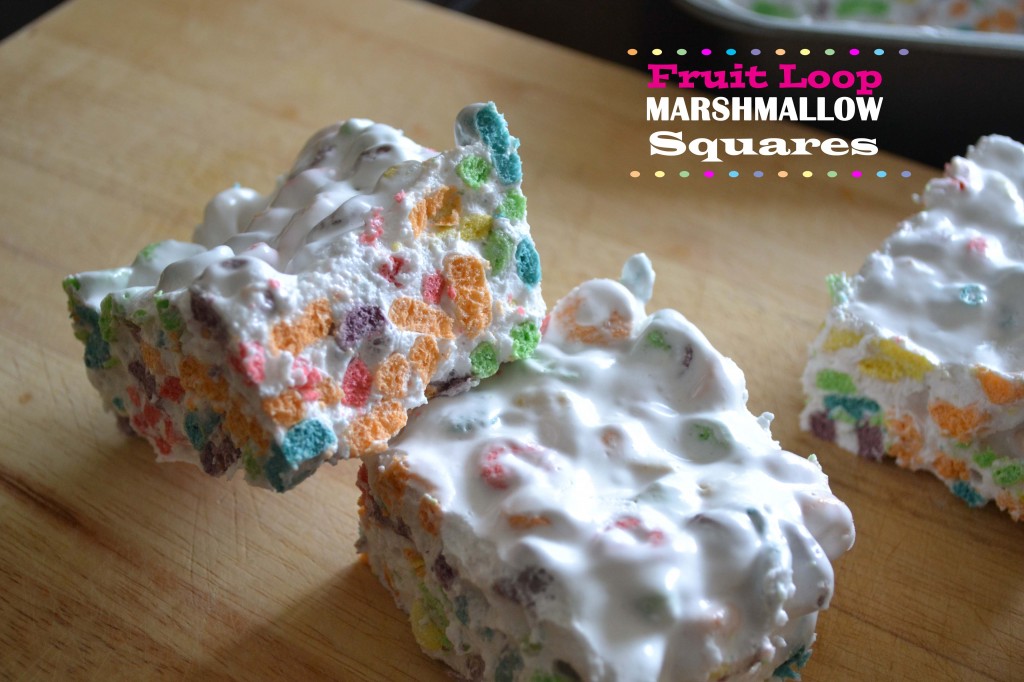 You know how kids say the darndest thing? Well, do I have a story for you!
A month or so ago, the idea was presented to my four-year-old niece to possibly have a sleepover at Aunt Stefanie and Uncle Mikey's house. She friggen flipped her lid!
She started talking about all the stuff we would do and all the soda she would drink. She was then telling me how she wanted to play with Weezer, or "Wee-zah" as she so lovingly refers to him.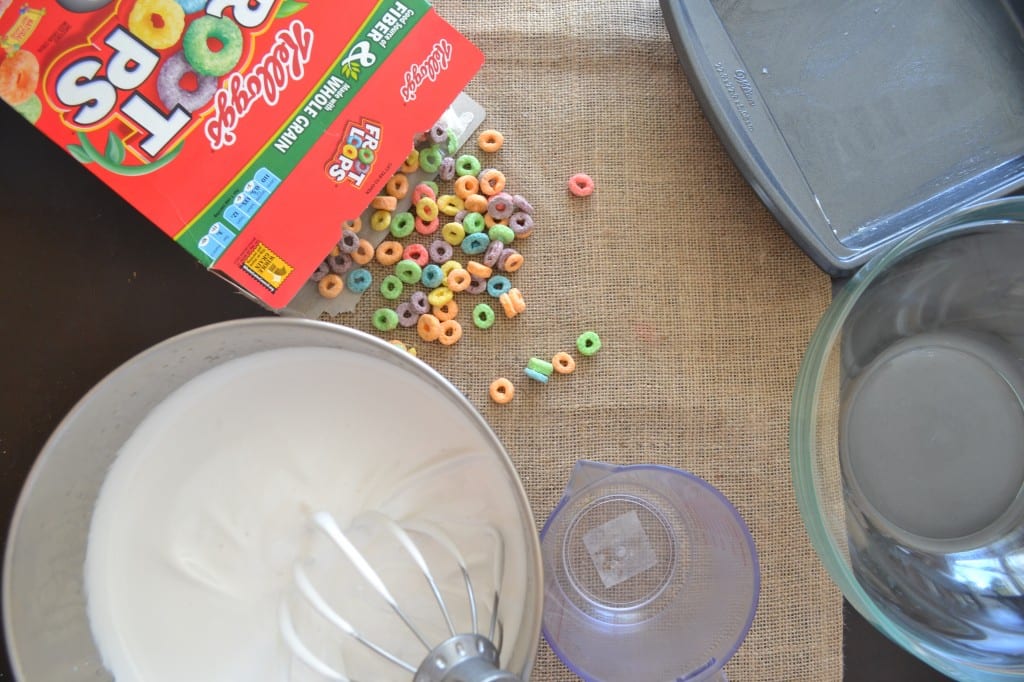 Her dad heard all the commotion and asked her if there was anything she wanted to cook with Aunt Stefanie.
She took a moment to pause and then said with wide eyes, "Umm, yeah! Fruit Loops!"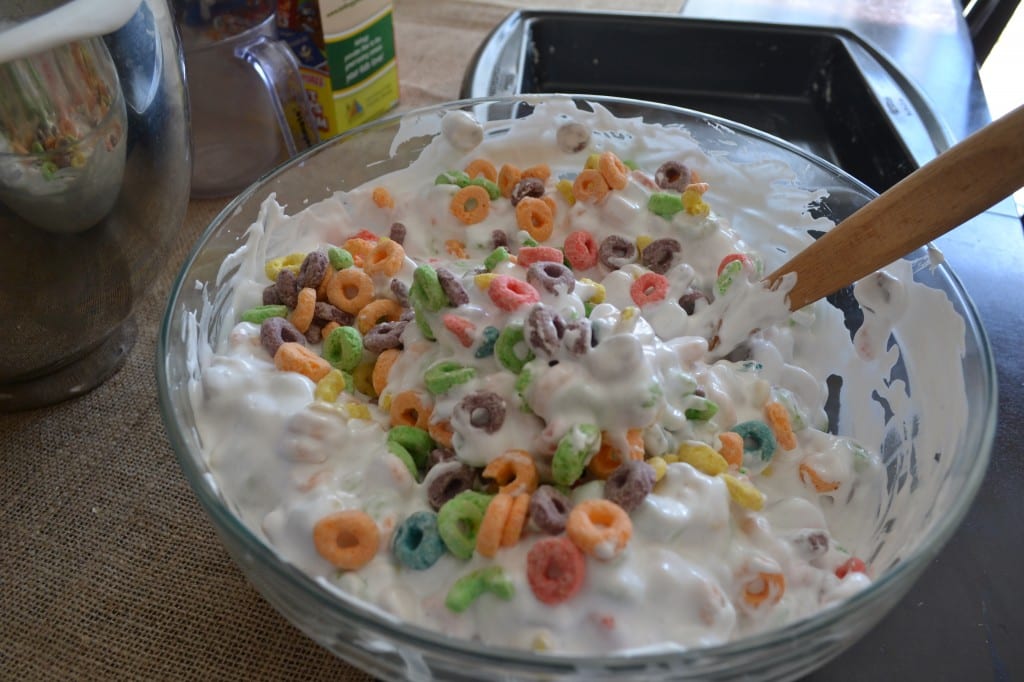 We all laughed. But the humor was lost on Kate. She then proceeded to tell me, "I will bring the fruit loops. You have milk, right?"
"Yes, Kate. We have milk."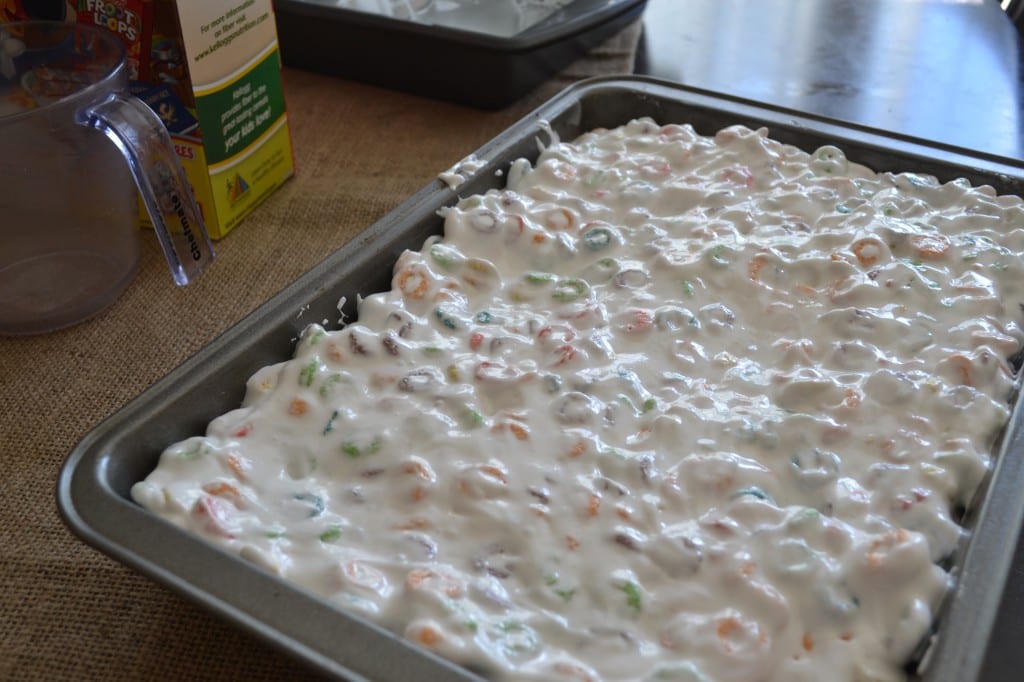 Too funny, right? Totally one of those "kids say the darndest" things moments.
So I know we are all on sugar overload from Halloween and all, but I had to get this recipe ready and out there so I would be prepared for the impending sleep over. Kate got her cast off, so as soon as her Mommy and I figure out a weekend, she will be over here drinking tons of soda and making fruit loop squares with her Aunt Stefanie while lame old Uncle Mikey looks on!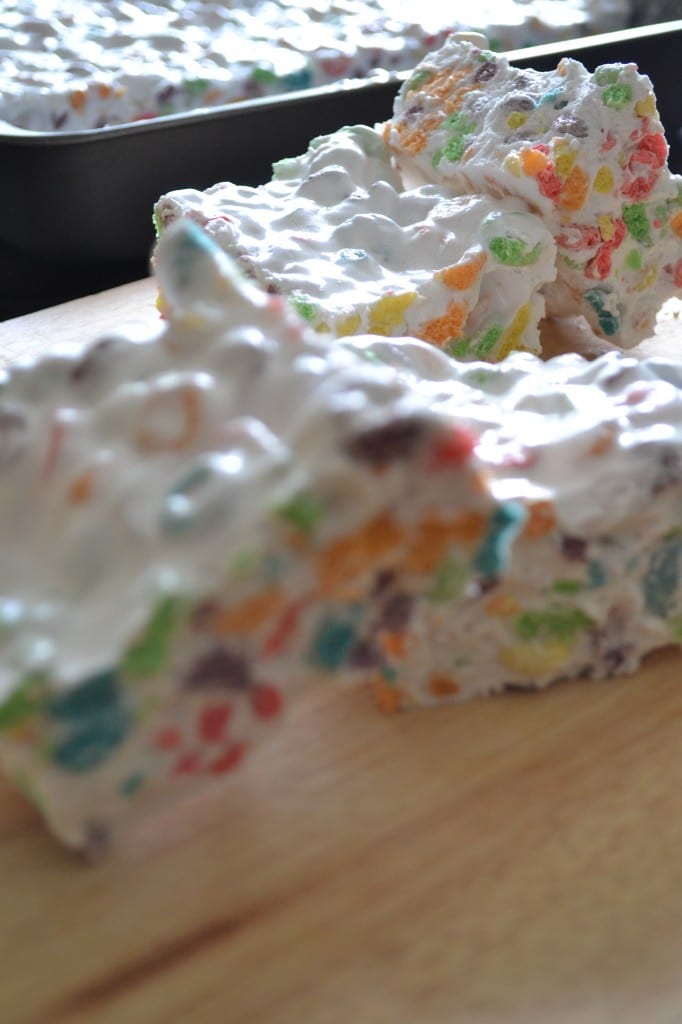 Fruit Loop Marshmallow Squares
Author:
Prep time:
Cook time:
Total time:
Serves:
Makes 16 – 24 Squares
Ingredients
1 Cup Powdered Sugar
1 Cup Cold Water
3, ¼ Ounce Envelopes Unflavored Gelatin
2 Cups Granulated Sugar
2/3 Cup Light Corn Syrup
¼ Teaspoon Salt
1 Teaspoon Vanilla Extract
10 Cups Fruit Loop Cereal
Instructions
Grease a 9×13 inch pan and shake powdered sugar through the pan, coating generously.
Pour ½ cup of water into the bowl of an electric stand mixer fitted with a whisk attachment. Add the gelatin to the cold water and let it sit while you get the other ingredients together.
In a saucepan over medium heat, add remaining ½ cup water, granulated sugar, corn syrup, and salt. Mix until sugar dissolves. Heat mixture until it reaches 240 degrees F. Do not stir the mixture after the sugar dissolves.
Turn the mixture on low speed. Carefully drizzle the hot sugar mixture into the gelatin in a steady stream. Try not to pour the hot sugar mixture into the whisk attachment. Once the sugar is incorporated, gradually increase the speed to high and whip mixture until white and thick, about twelve minutes. Stop the mixer and then add in the vanilla extract. Whisk on high for three more minutes.
In a large mixing bowl, combine the marshmallow with the fruit loops. Mix until incorporated. Add marshmallow fruit loop mixture to greased and sugared pan. Refrigerate for at least an hour, at most overnight before cutting.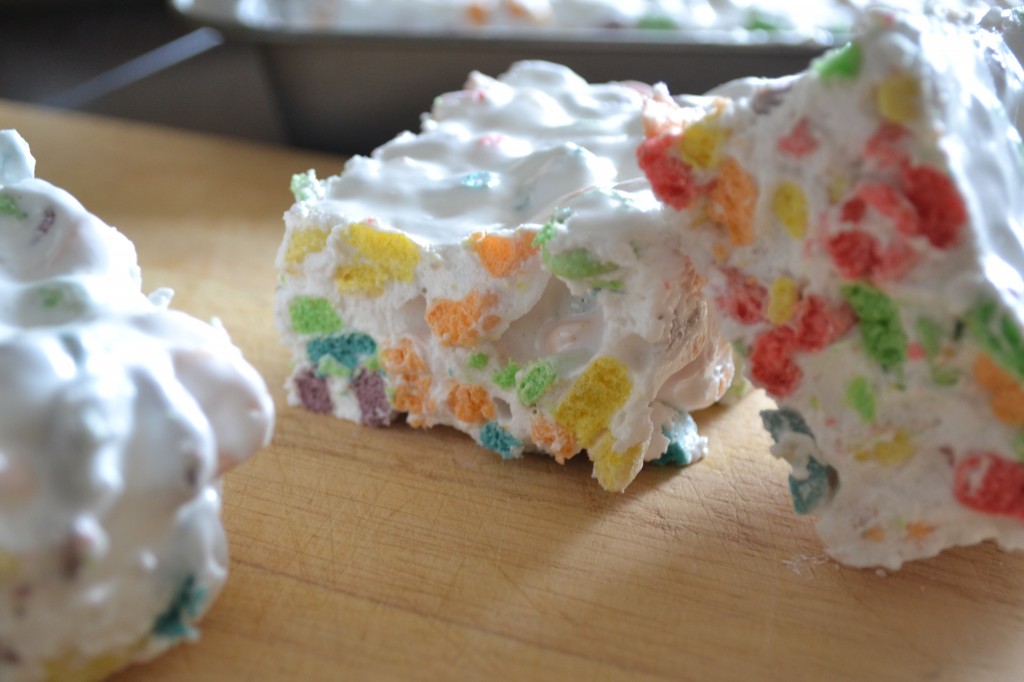 Related posts: