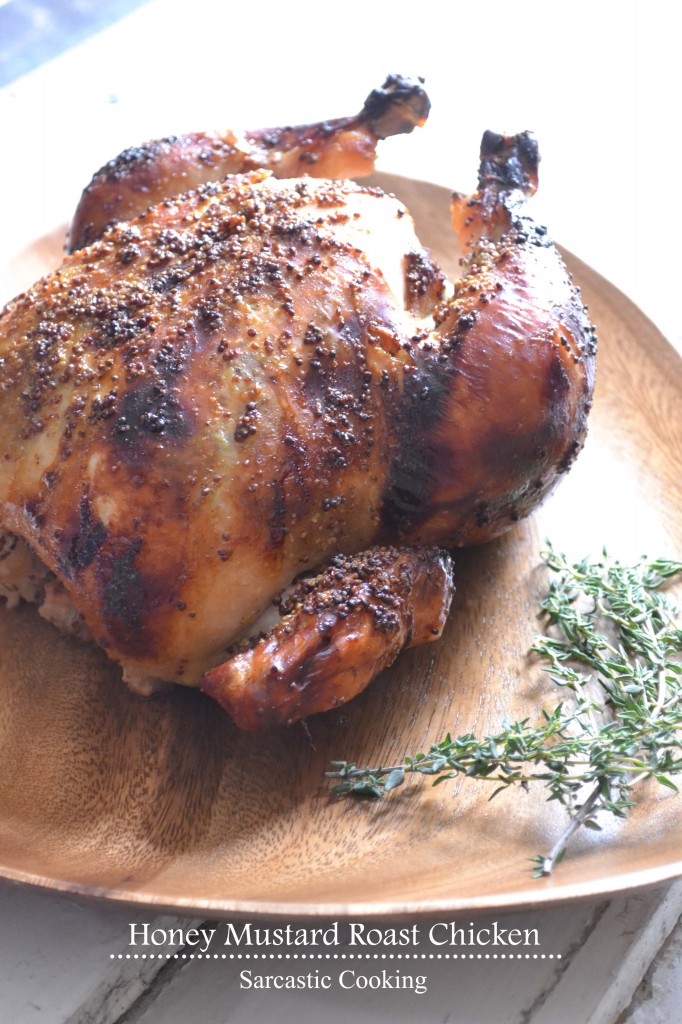 Do you know what I spent my weekend doing? Well besides attending another Halloween related shindig without wearing a costume?
I prepared a ton of food ahead of time for the week ahead of us. Exciting right? But seriously, if you have an hour or two to spare on the weekend and you happen to eat meat, you should definitely roast a whole chicken.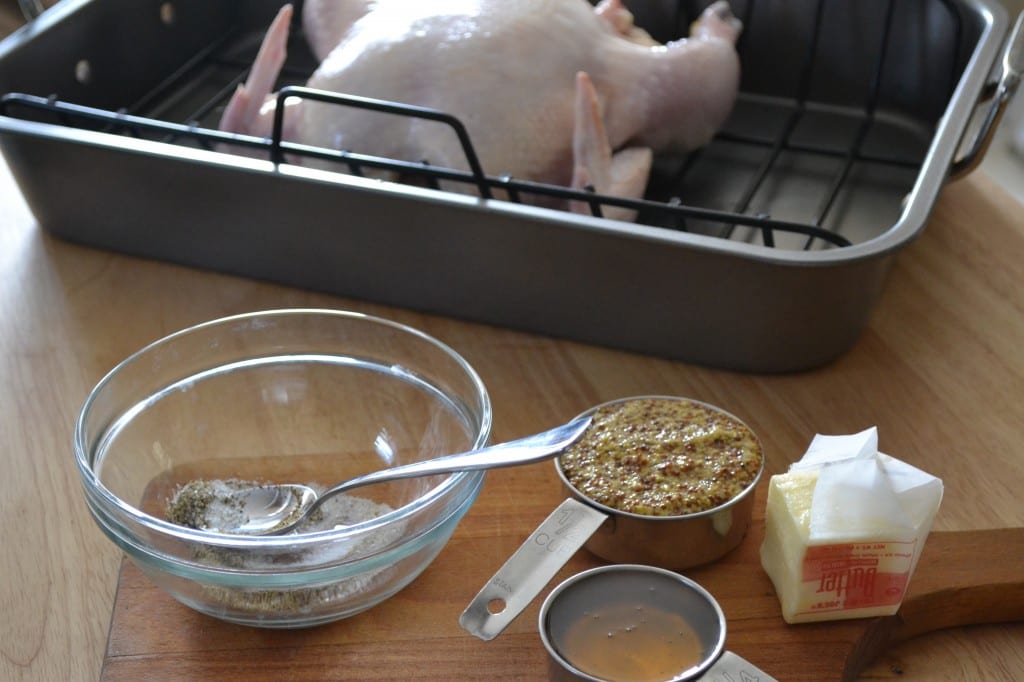 It can be turned into sandwiches or an awesome chicken salad recipe I plan to share with you next week. Plus there are so many flavors you can add to the chicken, that it never gets old and boring.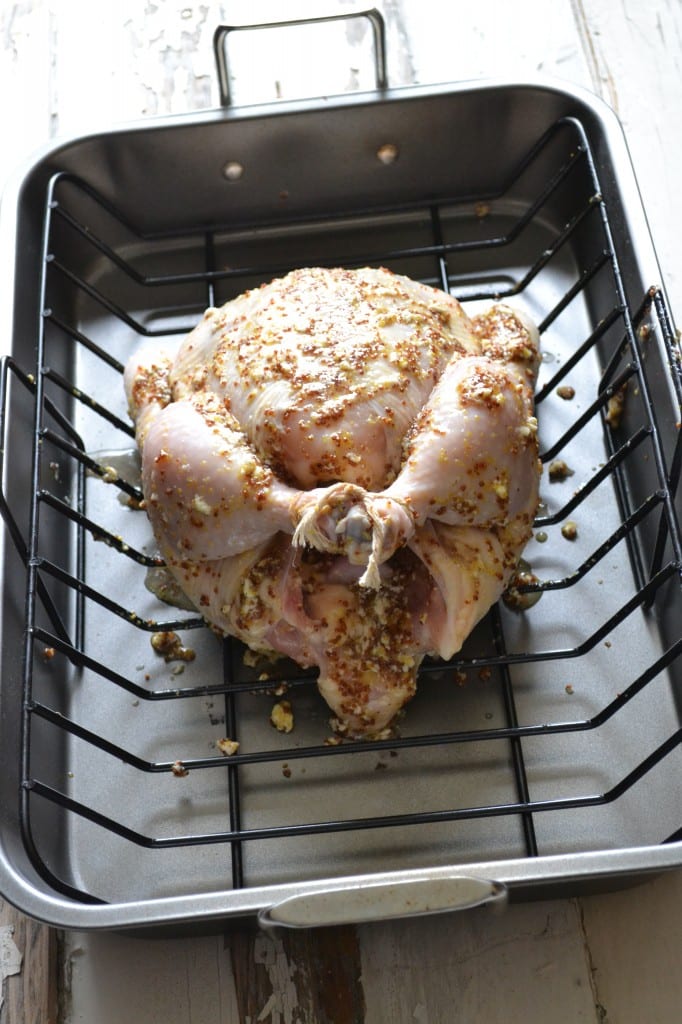 It definitely comes in handy when you know you won't be home a lot because, for example, let's just say you are awaiting the arrival of another niece/nephew!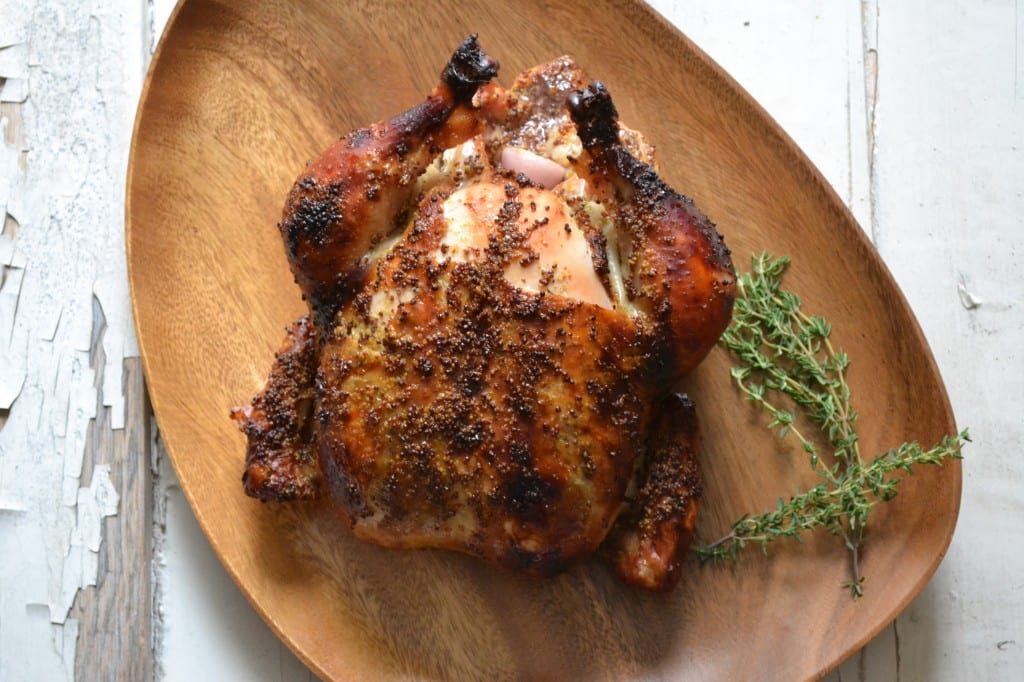 Honey Mustard Roast Chicken
Author:
Prep time:
Cook time:
Total time:
Ingredients
½ Cup Whole Grain Mustard
¼ Cup Honey
4 Tablespoons Unsalted Butter
1 Tablespoon Salt
1 Teaspoon Black Pepper
1, 5 Pound Whole Chicken, innards removed
½ Lemon
½ Bulb Garlic
1 Shallot
Instructions
Preheat the oven to 350 degrees F.
Rinse whole chicken under cold running water. Pat chicken dry with paper towels. Place chicken breast-side up in a roasting pan with roasting rack.
Mash mustard, honey, butter, salt, and pepper together in a small mixing bowl. Use your hands to spread the mixture all over the chicken and under the skin of the chicken.
Wash your hands. Place the lemon half, garlic bulb half, and shallot in the cavity of the chicken. Tuck the wings under the body of the chicken and tie the legs together with kitchen string.
Roast chicken for 1 hour and 40 minutes, until internal temperature of chicken reads 165 degrees F.
Let chicken rest for about ten minutes before carving and serving. Chicken will last, cut into eight pieces, wrapped in foil or in an air-tight container under refrigeration for a week.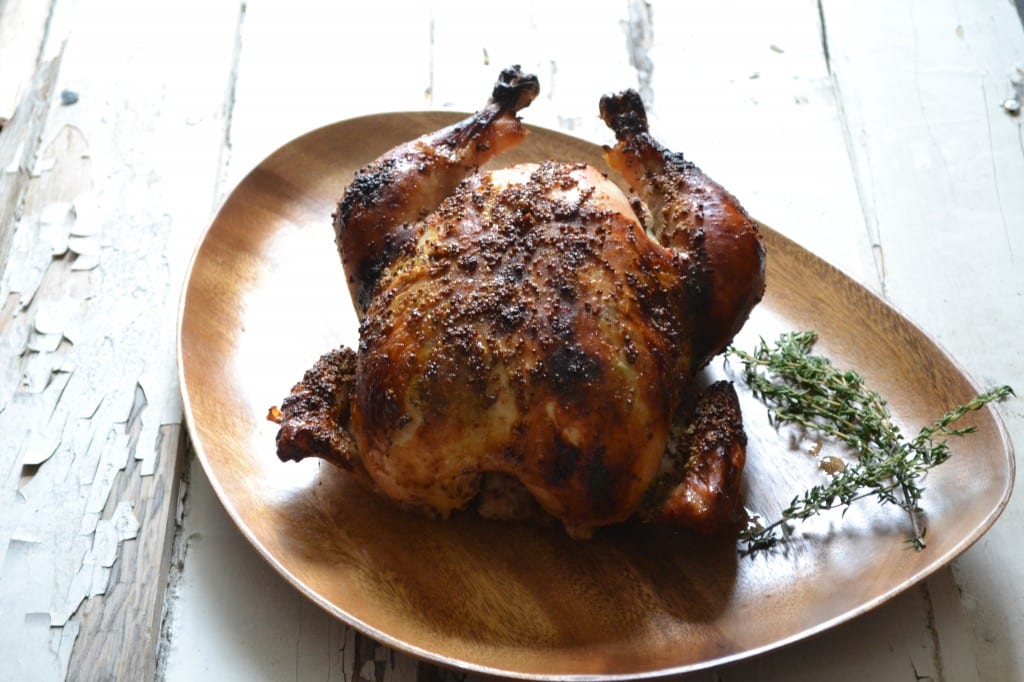 Related posts: