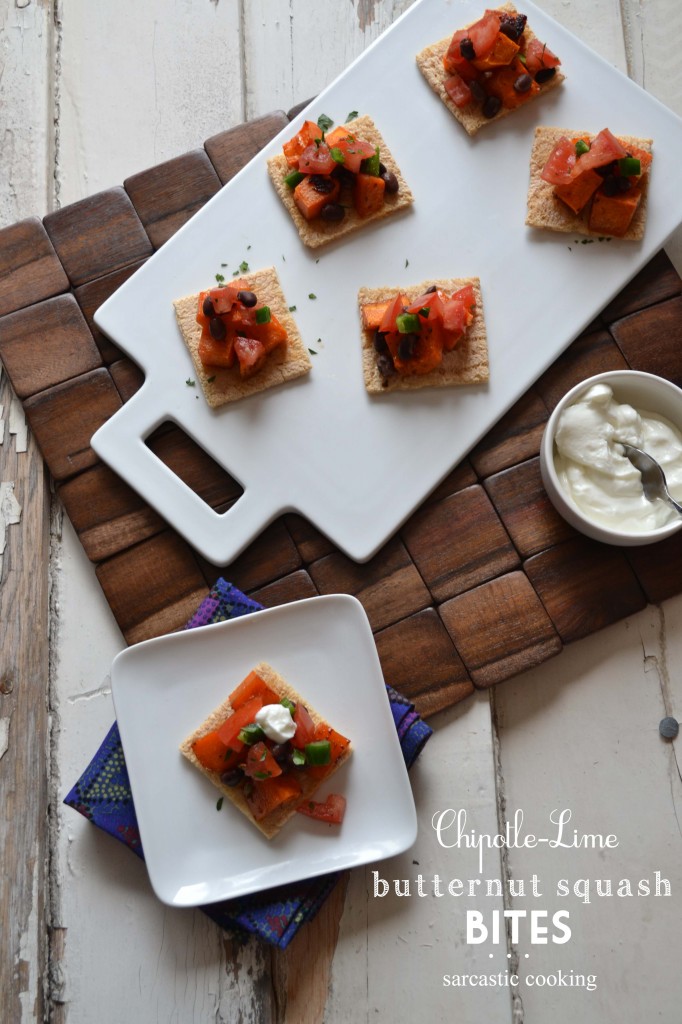 I feel so inundated with sweet things right now. The other day I seriously ate two brownies, right in a row. That was lunch. I find that while baking sweet treats for people it is customary, scratch that, mandatory, to taste test.
And, let's be honest, what is better than a fresh baked cookie or brownie? Not a whole lot of things.
So, in between all the deep-fried-ness and baked sugary goods I have shared with you the past two weeks, a sweet sigh of relief from something healthy. And I bet it doesn't hurt to throw in another giveaway just for the heck of it! It is the season of giving!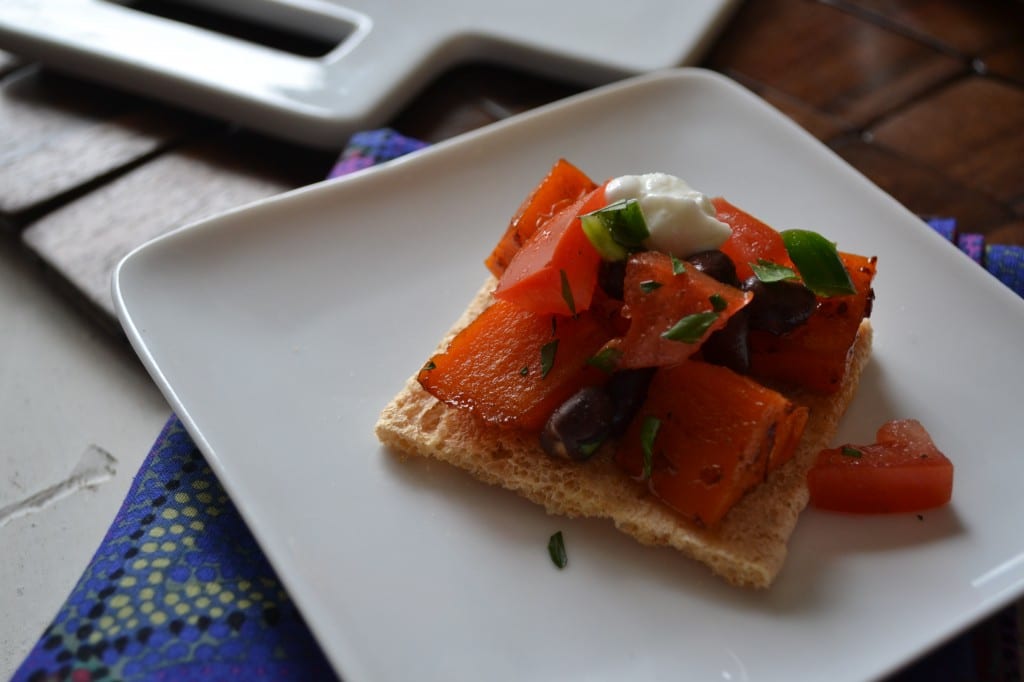 Today's recipe would be a great and simple appetizer for a health conscious holiday party. It combines the spice of chipotle with the cooling flavor of lime. It is totally vegetarian and hearty because of the butternut squash. Don't be the person that brings store bought bruschetta. That is so expected! Make this different and figure friendly dish.
This chipotle lime butternut squash bite is served on a sturdy Wasa wholesome wheat cracker. Wasa Crispbreads are baked with heart healthy ingredients and all-natural grains, are low in fat and make the perfect complement to any dish or snack.  Thanks to the great people of Wasa, you can win some of your very own Wasa crackers to use for your favorite holiday appetizer, snack, or even on a cheese and meat platter. Along with some free crackers, they are also giving away a $25 Visa gift card to one lucky Sarcastic Cooking reader.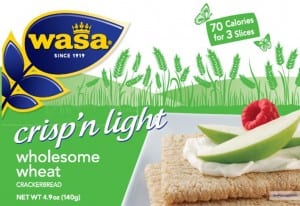 All you have to do to enter is be a US resident (sorry international friends) and leave a comment below stating what topping you would put on your Wasa crackers for a healthy reboot during the holidays. One winner will be chosen at random Monday December 17th 2012 at midnight. Winner will be notified via email.
Good luck and healthy snacking!
Special thanks to Wasa/Barilla for sponsoring this post. Wasa/Barilla also is providing the crackers and gift card for the giveaway. The written views and opinions of this post, however, are solely my own.
Chipotle-Lime Butternut Squash Bites + A Giveaway
Cuisine:
Mexican, Vegetarian
Author:
Prep time:
Cook time:
Total time:
Ingredients
1 Small Butternut Squash, peeled, seeded and cut into small cubes
1 ½ Tablespoons of Pureed Canned Chipotle in Adobo
1 Tablespoon Lime Juice
1 Tablespoon Honey
3 Tablespoons Olive Oil
1 Teaspoon Salt
½ Teaspoon Pepper
1 Tomato, seeded and diced
1 Jalapeno, finely diced
¼ Cup Canned Black Beans, drained and rinsed
1 Tablespoon Fresh Chopped Cilantro
Pinch of Salt and Pepper
5 – 10 Wasa Crispbreads cut in half
Guacamole or Greek Yogurt for topping, optional
Instructions
Preheat the oven to 450 degrees F.
In a large bowl, whisk together the chipotle puree, lime juice, honey, olive oil, salt, and pepper. Add the cubed butternut squash to the bowl and mix until evenly coated. Add the contents of the bowl to a medium baking sheet. Bake in the oven for 25 minutes, remove and flip cubes about halfway through baking.
When the squash is roasted, remove from the oven and let cool slightly on the baking sheet. Combine the squash, tomato, jalapeno, black beans, cilantro, salt, and pepper in a large bowl. Mix.
Cut the Wasa crackers in half, width-wise. Portion a tablespoonful of the butternut squash mixture on to each cracker and arrange on a platter. Dish is best served hot but is still good at room temperature.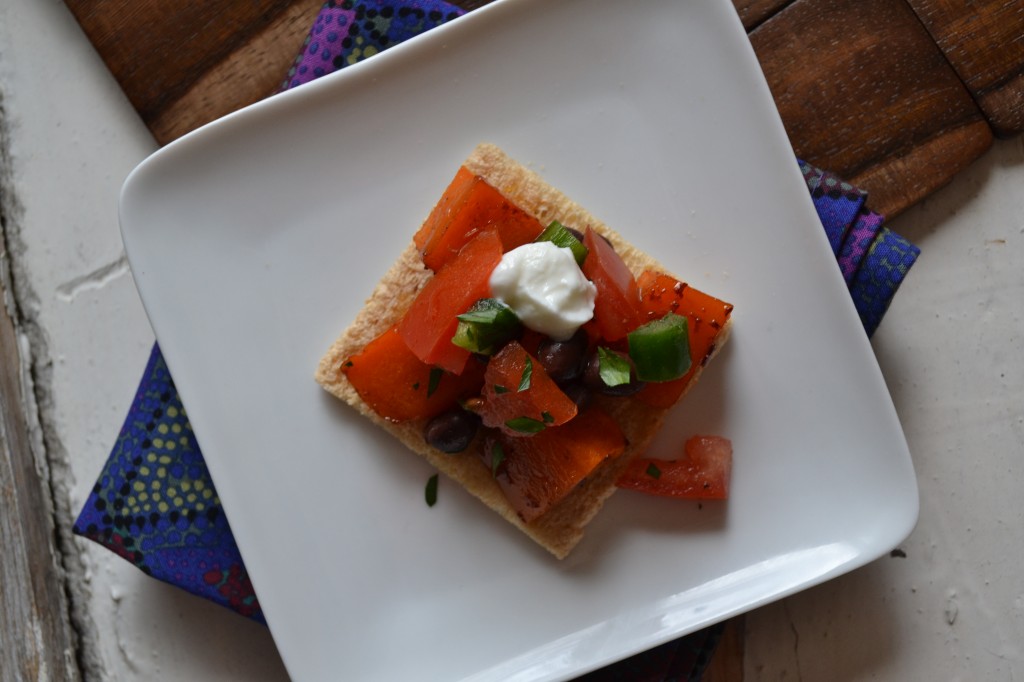 Related posts: