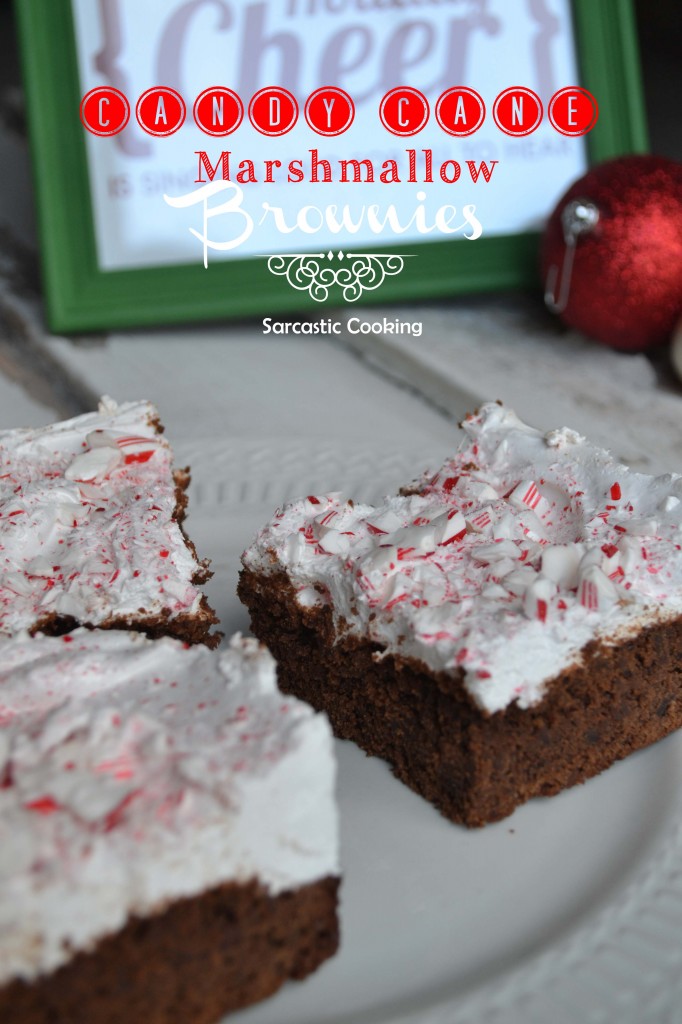 Are you guys all done with baking and shopping? I hope you say no, so I feel a little better about myself. I thought I was doing so well. I started shopping in November, so I could spread out the spending. And to make sure that when I look at my bank account at the end of the month, I don't pass out from shock.
By I, I most likely mean Mike.
In addition to the holiday shopping, I am now realizing that I promised Mike and his co-workers an assortment of baked goods for Thursday. Do you think I have even begun to soften the butter for these cookies yet?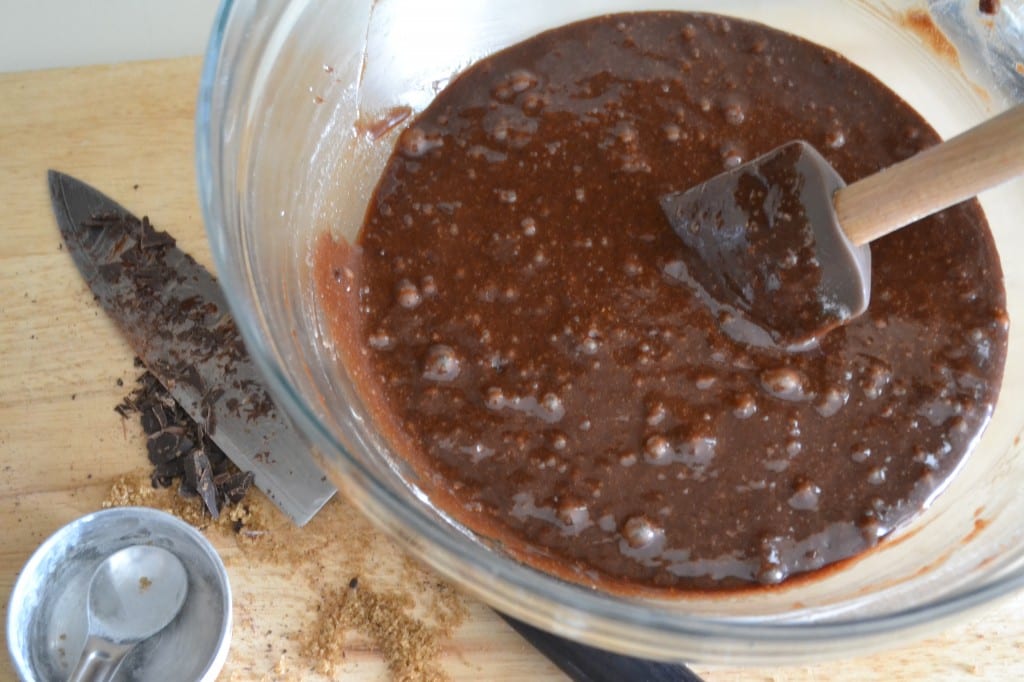 That would be a no.
I did make a batch of these bad boys. However, Mike and I consumed them over the span of a week. Not that that gets me any closer to completing my holiday baking or anything. Candy canes, homemade marshmallow, and fudgy brownies make the perfect combo for the holidays. So while I get started on my buttload of baking and another batch of these guys, I suggest you do the same.
But, let's be honest. Unlike me, you are probably done with all your shopping and baking. You over-achievers, you!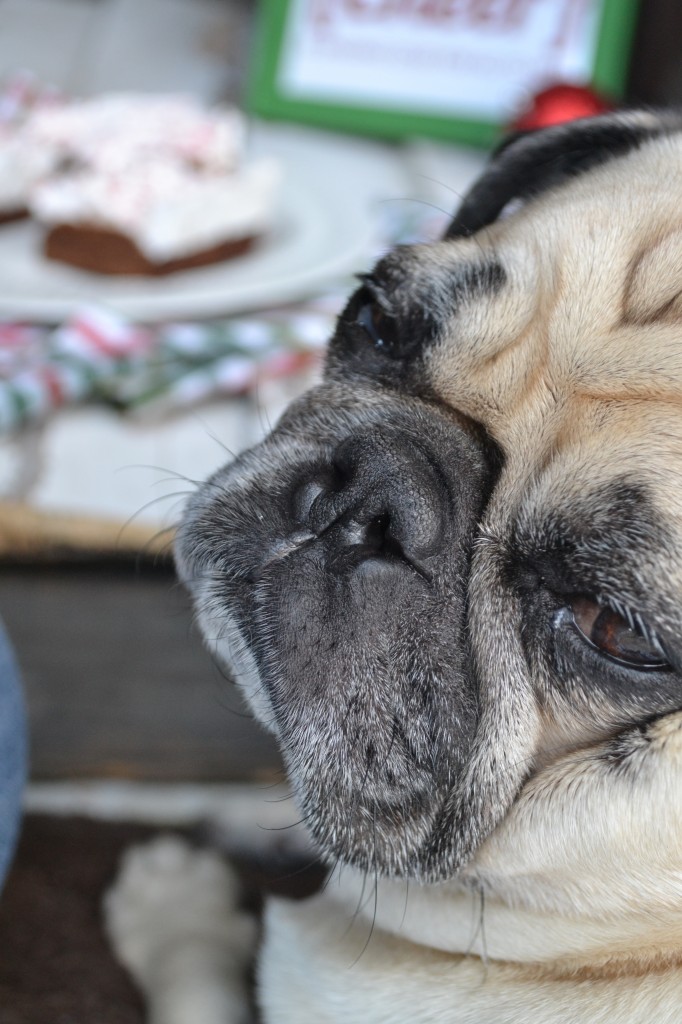 Candy Cane Marshmallow Brownies
Author:
Prep time:
Cook time:
Total time:
Ingredients
For the brownies:
¾ Cup All-Purpose Flour
1 Teaspoon Baking Powder
½ Teaspoon Salt
½ Cup Unsalted Butter
3 Ounces Unsweetened Chocolate
½ Cup Packed Brown Sugar
½ Cup Granulated Sugar
2 Large Eggs
1 Large Egg Yolk
1 Teaspoon Pure Vanilla Extract
½ Cup Semisweet Chocolate Chips
………………………….
For the Marshmallow:
¾ Cup Cold Water
2 Envelopes Unflavored Gelatin
1 Cup Granulated Sugar
1/3 Cup Light Corn Syrup
¼ Teaspoon Salt
1 Cup Smashed Candy Cane Pieces
Instructions
Preheat the oven to 350 degrees F. Grease an 8-inch-square pan with butter, set to the side.
In a medium mixing bowl, whisk together flour, baking powder, and salt. Set off to the side.
In a small saucepan, bring two inches of water to a boil. Add butter and unsweetened chocolate to a medium mixing bowl. Place heat-proof mixing bowl over the simmering water. Stir with a rubber spatula until all the chocolate butter are melted and combined. Remove bowl and allow to cool slightly.
Whisk the sugars into the melted chocolate and butter. Whisk in eggs and yolk, one at a time. Add flour all at once, fold together using a rubber spatula. Stir in chocolate chips when almost all incorporated.
Pour batter into baking dish and bake for 25 to 30 minutes. While the brownies bake, prepare the marshmallow layer.
Pour ¼ cup cold water into the bowl of an electric stand mixer, fitted with the whisk attachment. Pour the gelatin envelopes on top of the water and let sit.
In a small saucepan, combine the other ½ cup cold water, sugar, corn syrup, and salt. Heat over medium/high heat. Stir gently until mixture starts to bubble. Heat until mixture reaches 240 degrees F.
Turn the mixer on low speed and carefully drizzle in the hot sugar liquid. Once all the sugar is added, turn the mixer speed up to medium/high and whip mixture until white and thick, about 12 minutes.
When the marshmallow has cooled slightly, add ½ cup crushed candy cane bits to the marshmallow and mix to combine. Pour the marshmallow over the slightly cooled brownies, top with remaining smashed candy cane bits, and chill for at least an hour or, for best results, chill overnight.
Cut into squares and serve. Brownies will last at room temperature in an air-tight container for up to five days.
Recipe for brownies adapted from Joy the Baker Cookbook.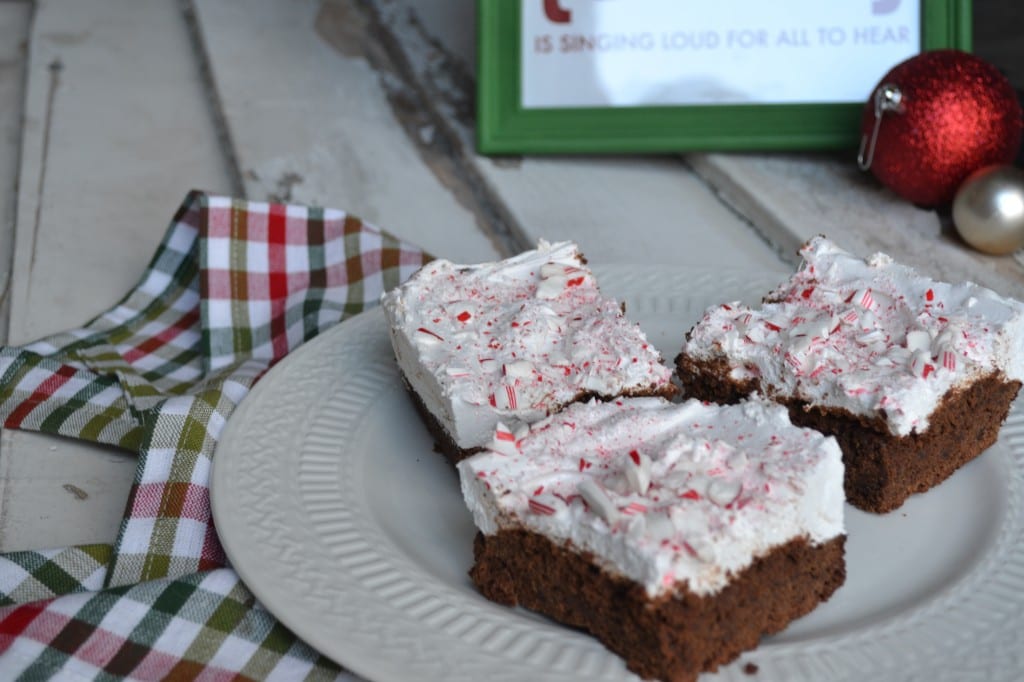 Related posts: