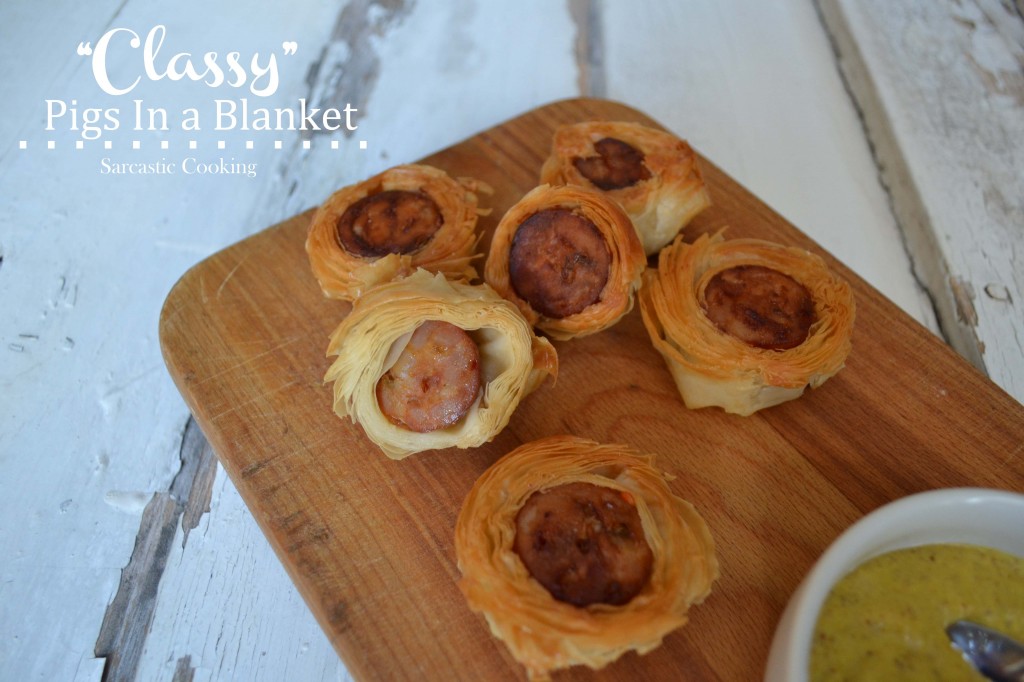 I'll keep this short and sweet today, people. After all, the big dance for us Christmas-loving folks is seriously around the corner.
You know our good friend and my husband's favorite food, the good ol' pig in a blanket?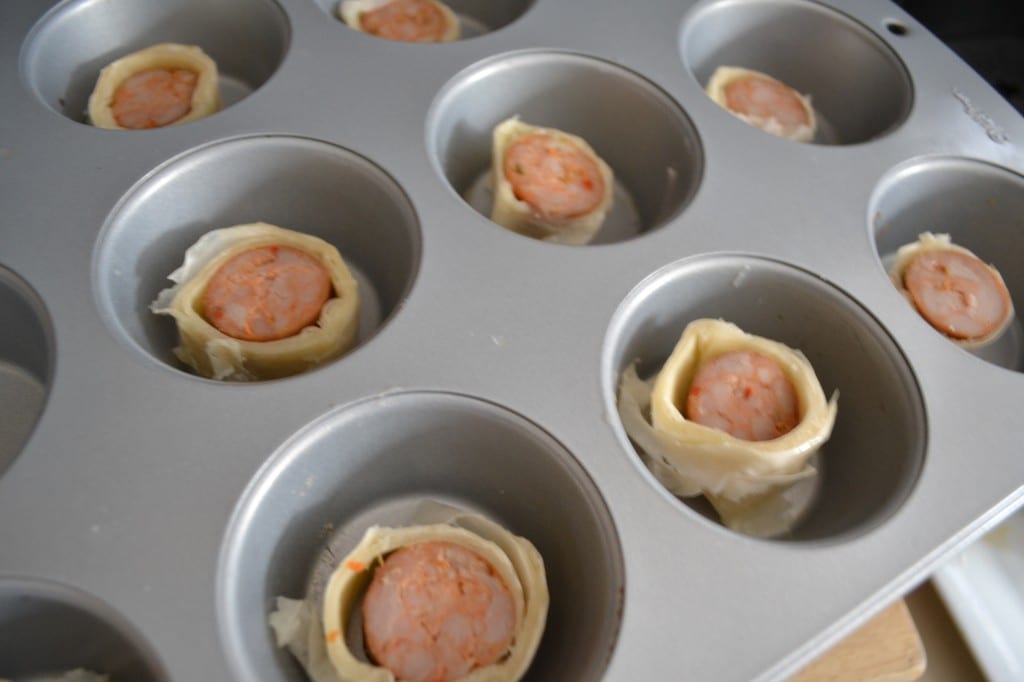 Well I took it and classed it up a bit for the holidays. I took him out of his overall and dressed him in a black tux-ahhhhdo (unnecessary but totally necessary Father of the Bride reference. Oh Franc!).
This is the easiest classed up version of everybody's favorite holiday app. Take your favorite kind of cooked sausage. I used a red wine and cheese chicken sausage from my fave store, Trader Joe's. You wrap the sausage up in buttery layers of phyllo dough, bake for 15 mins, and boom!
In case these aren't tickling your fancy, here are some other appetizers I highly recommend for a quick and easy way to please a crowd.
Oh, seven layer dip, I could eat this whole platter.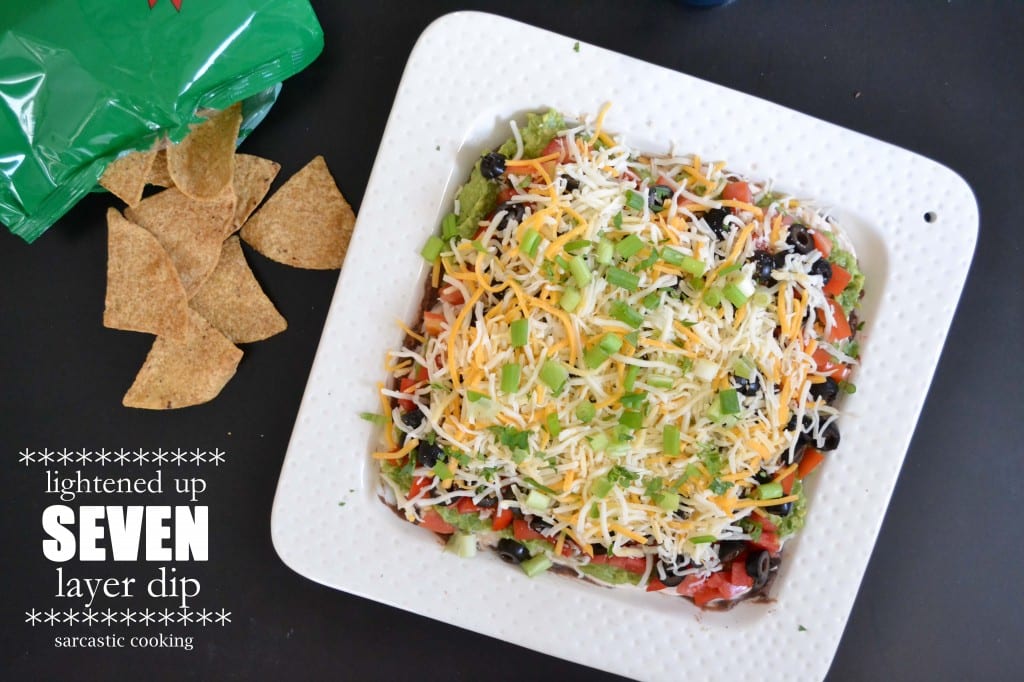 You all know my love of cheese, especially goat cheese. Pop this guy in the oven for a few minutes and then serve with some toasty bread. People will be asking for the recipe, trust me!
Finally, one of my favorites that always reminds me of a scene out of Mad Men, a good shrimp cocktail.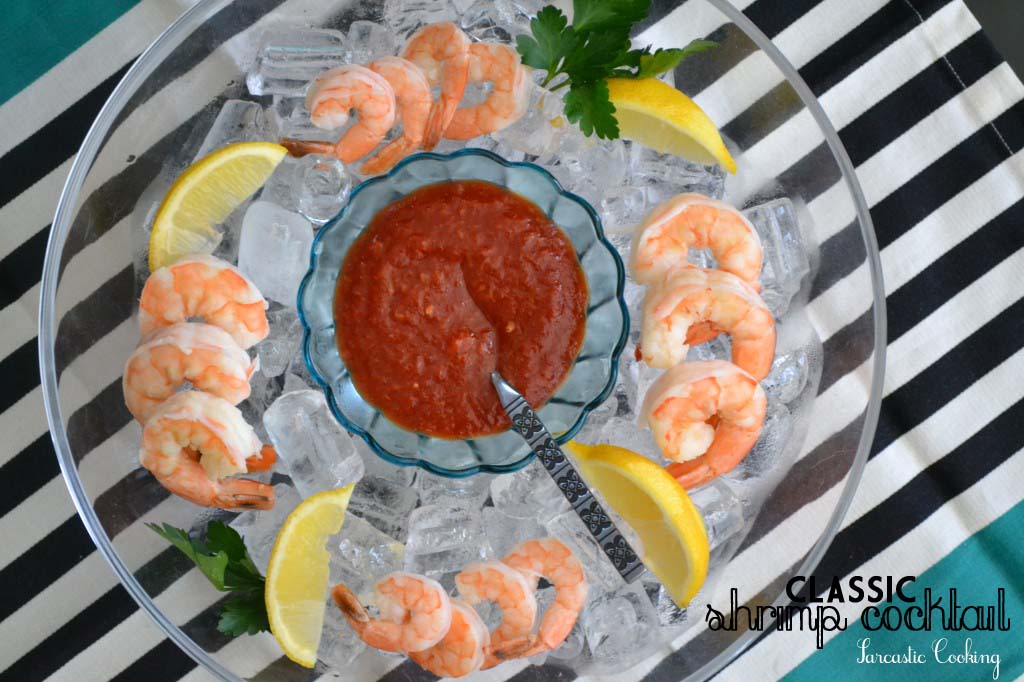 Happy app-ing. Have a great Christmas for those of you celebrating.
"Classy" Pigs In a Blanket
Author:
Prep time:
Cook time:
Total time:
Ingredients
4 Cooked Sausages, whichever kind you like best
40 Sheets of phyllo dough cut into 4" x 4" squares
6 Tablespoons Unsalted Butter, melted
Instructions
Preheat oven to 375 degrees F.
Layer 10 squares of phyllo dough on top of each other, brushing with butter in between each layer.
Roll cooked sausage tightly in layered phyllo. Seal the edge with melted butter. Cut into four or five pieces. Place slices in a mini muffin tin. Bake for fifteen minutes, flipping over at the halfway point.
Serve warm with spicy mustard.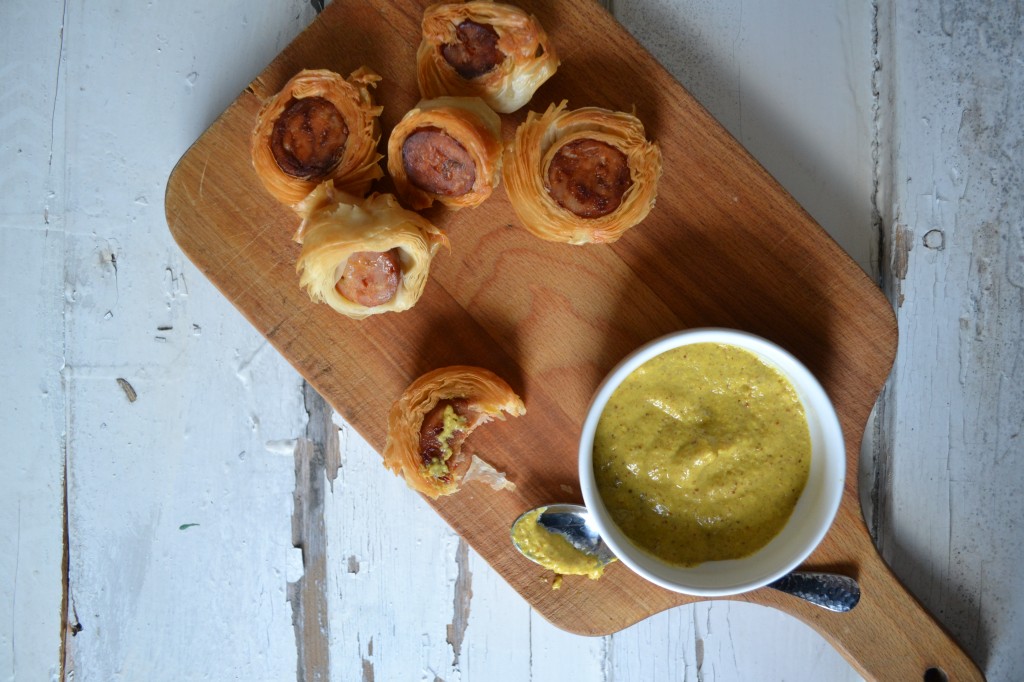 Mike and I will be out and about all over the great state of Illinois, so you may not hear for me until after Wednesday! I am trying to think of it as a vacation. Yes, a very high stress and exhausting, yet fulfilling vacation.
Related posts: