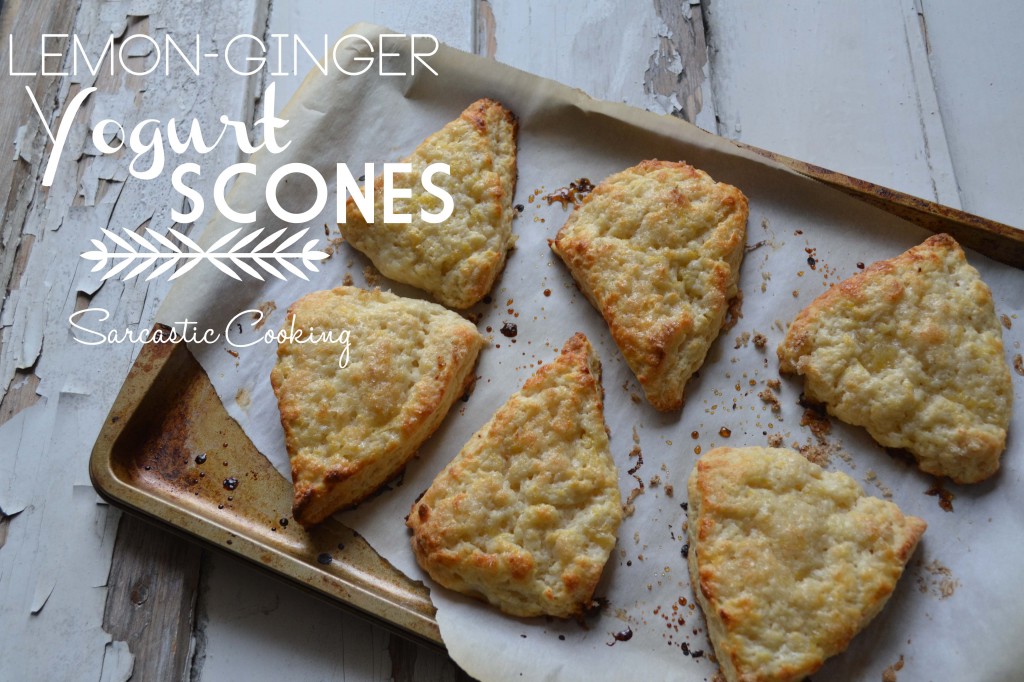 Talk about crappy weather. In Chicago, we are at the point where the beautiful white pristine snow has now started to turn into gray gloomy slush.
Talk about depressing.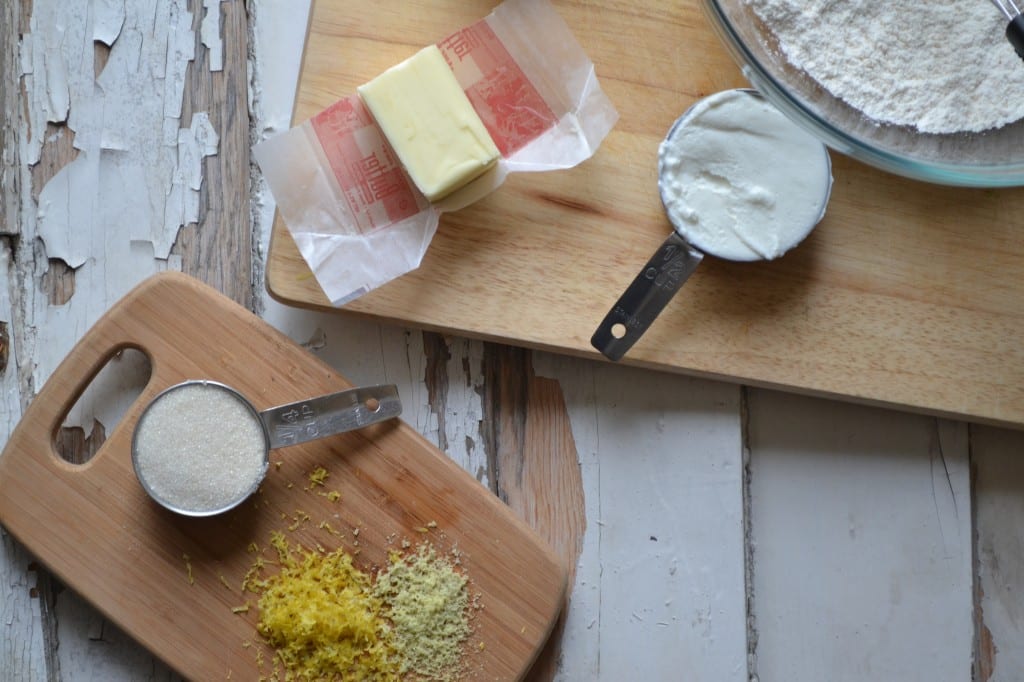 The other day I was reading a post by a fellow blogger, Heidi. It was a roundup of lemon recipes. She was also talking gloriously about the perks of living out west and having a lemon tree in her own yard.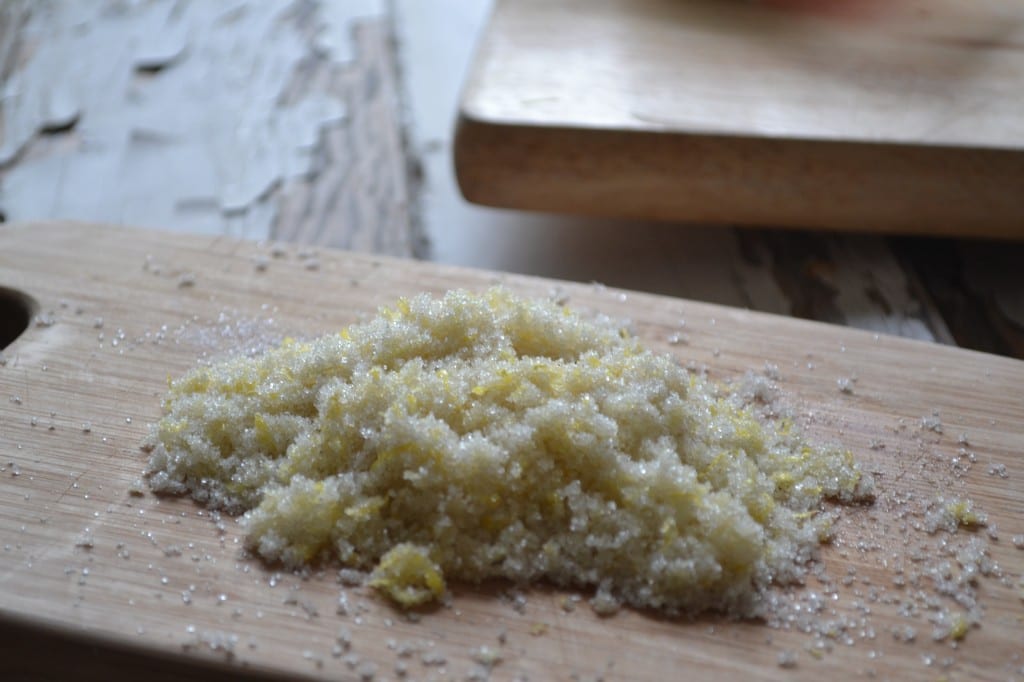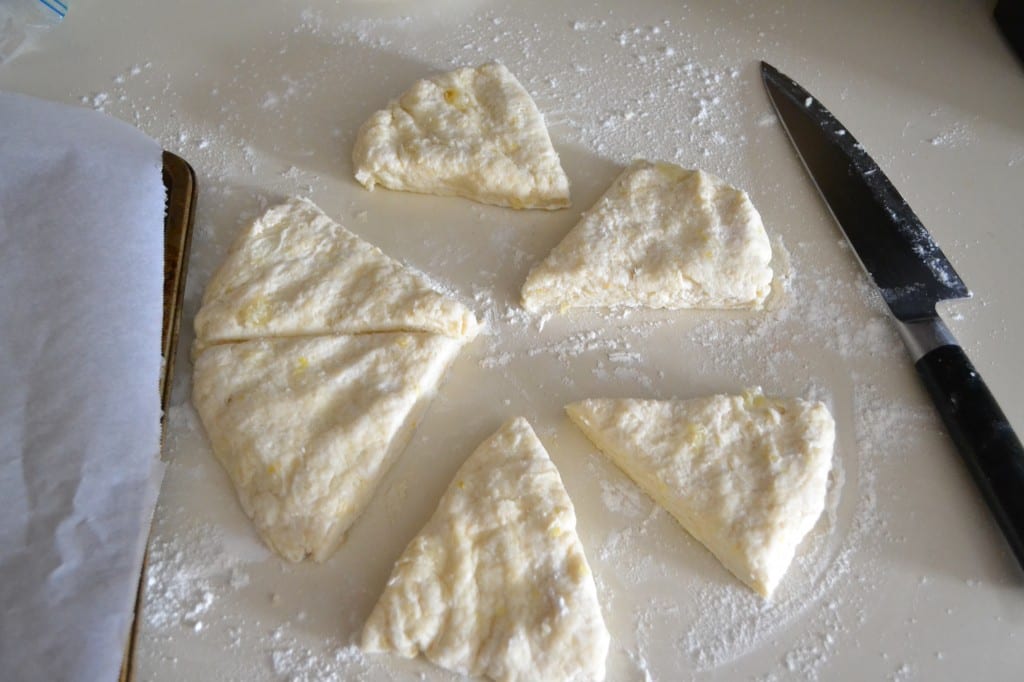 Aside from being totally jealous, I was in agreement that lemons can brighten up any day or any dish for that matter.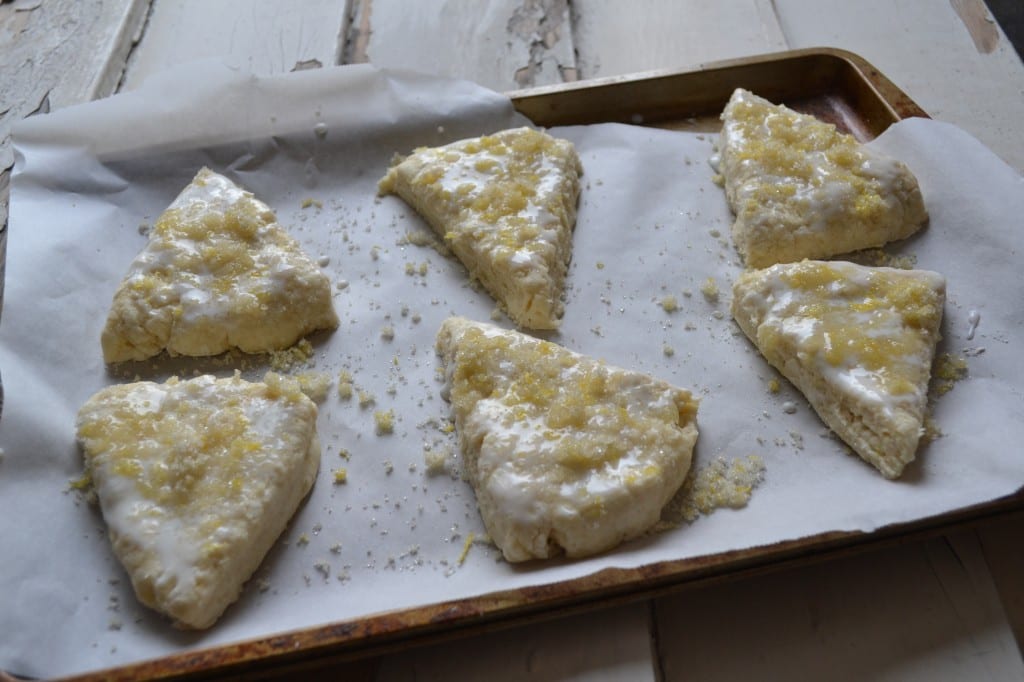 This weekend I baked up some scones with bright lemons and flowery ginger. If this doesn't take you away from the gloomy weather, there is only one other solution I can think of…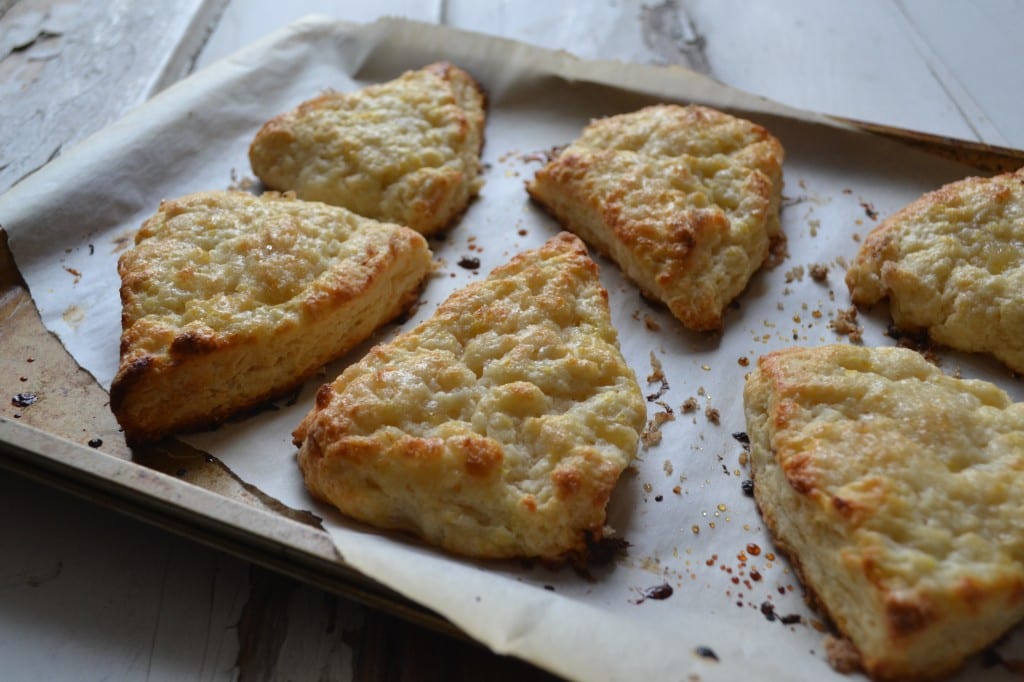 Move west!!!
Lemon Ginger Yogurt Scones
Author:
Prep time:
Cook time:
Total time:
Ingredients
1 ½ Cups All-Purpose Flour
¼ Cup Granulated Sugar
2 Tablespoons Honey
1 Teaspoon Baking Powder
½ Teaspoon Baking Soda
¼ Teaspoon Salt
6 Tablespoons Unsalted Butter, cold
1 Lemon
1 Heaping Tablespoon Fresh Grated Ginger
½ Cup Plain Non-Fat Greek Yogurt
3 Tablespoons Buttermilk
Instructions
Preheat the oven to 425 degrees F.
In a large mixing bowl, whisk together the flour, baking powder, baking soda, and salt. Set off to the side.
Zest the entire lemon, which should come out to about 2 tablespoons of zest. On a small plate or cutting board, combine the sugar with the zest and ginger. Use the back of a spoon to mash all the flavors from the zest and ginger into the sugar.
Add 2 tablespoons of the lemon zest-ginger sugar mixture to the dry ingredients, whisk.
Cut the two ends off the lemon. Place the lemon cut side down on a cutting board. Using a knife cut down the sides of the lemon to remove the peel and pith. Make a slice along each side of the pith, cutting out segments of lemon. Roughly chop the lemon segments.
Cut the cold butter into small cubes and add it to the dry ingredients. Using a pastry blender, work the butter into the flour until it resembles small peas.
Add the chopped lemon segments, honey, and yogurt to the mixing bowl. Use a fork to gently combine.
Lightly flour a work surface. Turn the dough out onto the floured surface and form into an inch thick, 8 inch wide circle. Cut the dough into six triangles. Place the triangles on to a parchment lined baking sheet.
Brush the tops of the scones with the buttermilk. Sprinkle the rest of the lemon-ginger sugar on top of each scone.
Bake scones in the oven for 16-18 minutes. Allow scones to cool on the pan for 10 minutes. Serve warm the day of baking for best taste.
Recipe adapted from Joy the Baker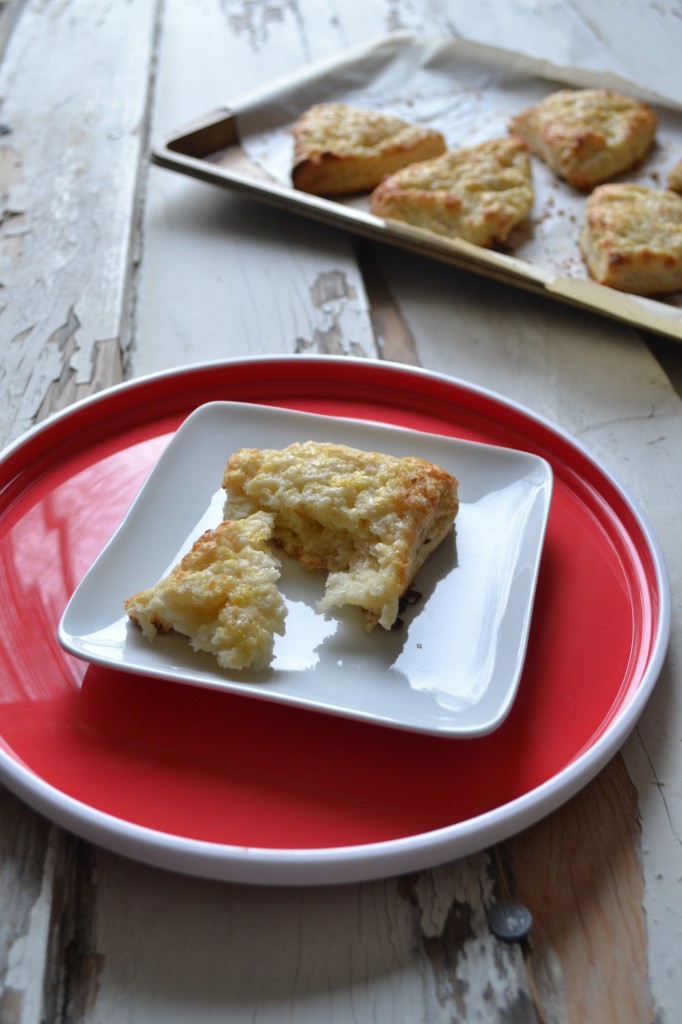 Related posts: