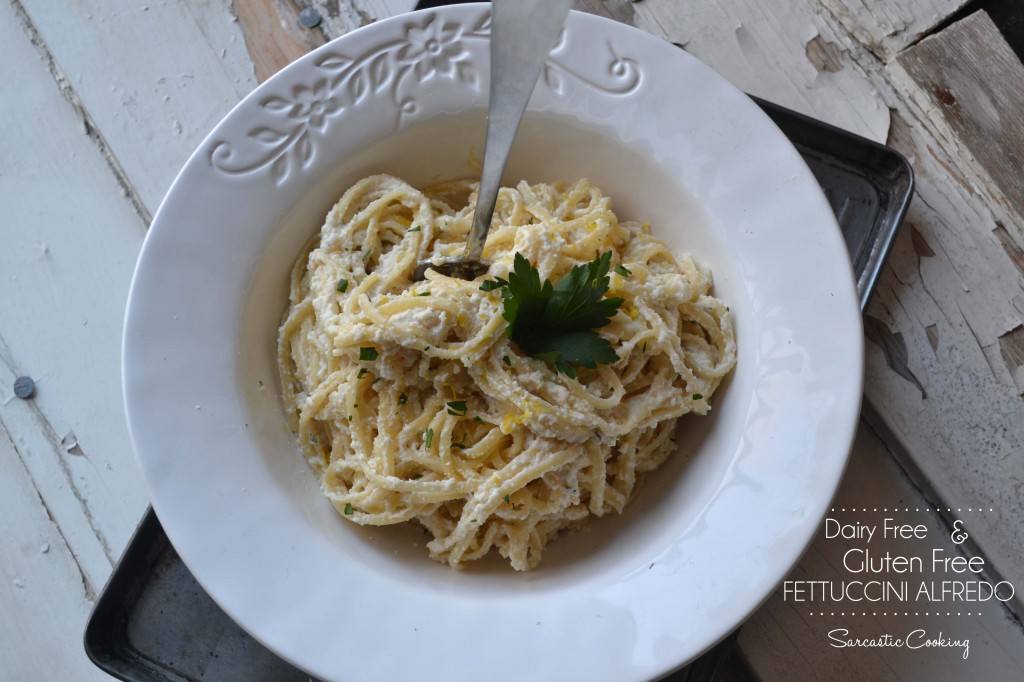 So, my dear readers, I hate to inform you that there are some people out there that do not like cheese. GASP! What?!? A part of me wants to say…. "Well, why are you reading my blog?" One glance at the About Me page and you know I am all about cheese. But the more tolerant, reader friendly part of me still wants to embrace these strange aliens.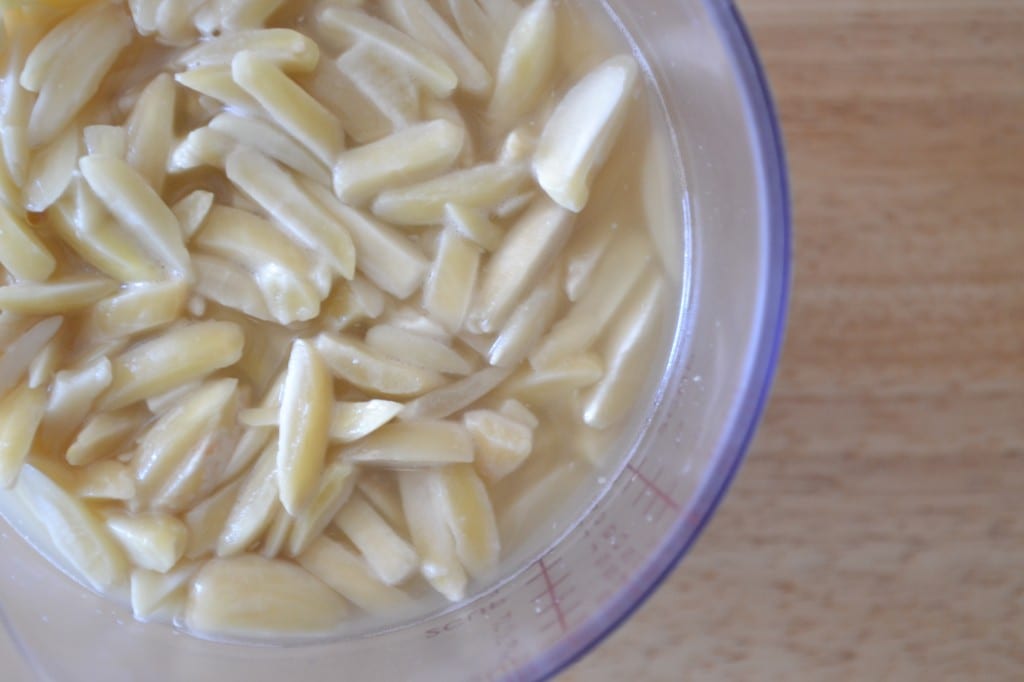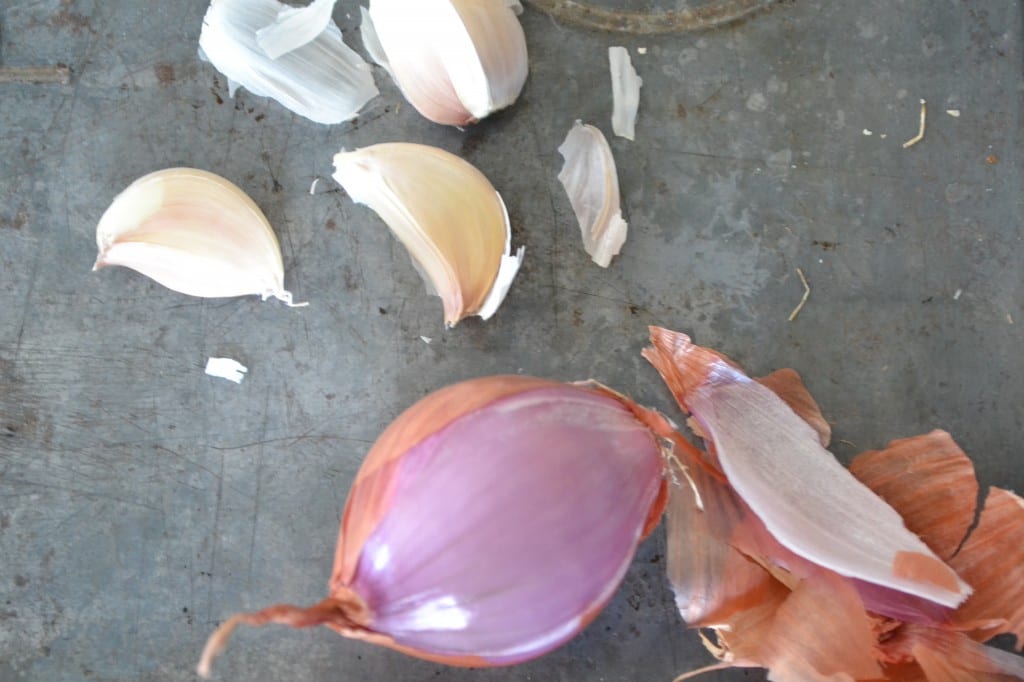 The people that cannot eat cheese or dairy are a different story. It isn't their choice. I am sure, given the choice, they would love to be able to enjoy a nice, aged sharp cheddar or a creamy goat cheese. But they can't, so let's not rub it in!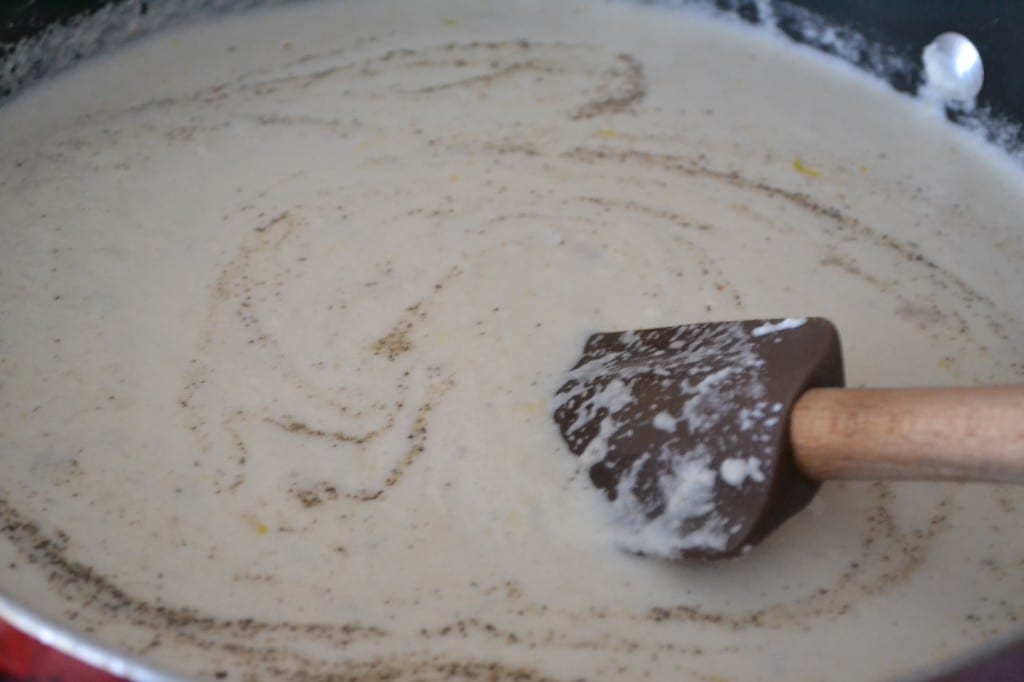 The reason I wanted to mess with this recipe and try and make it figure and special diet friendly is because I love allll my readers! And, sometimes, I like to make one thing and tell Mike it is another thing he is comfortable with and see if he notices any differences. The diabolical side of me also takes pleasure in taking something Mike loves and turning into something healthy or full of vegetables, which he hates. For example, I just took Mikes favorite food, the lowly hot dog, and piled a BLT-ish salad on it just to mess with him…and because it was delicious…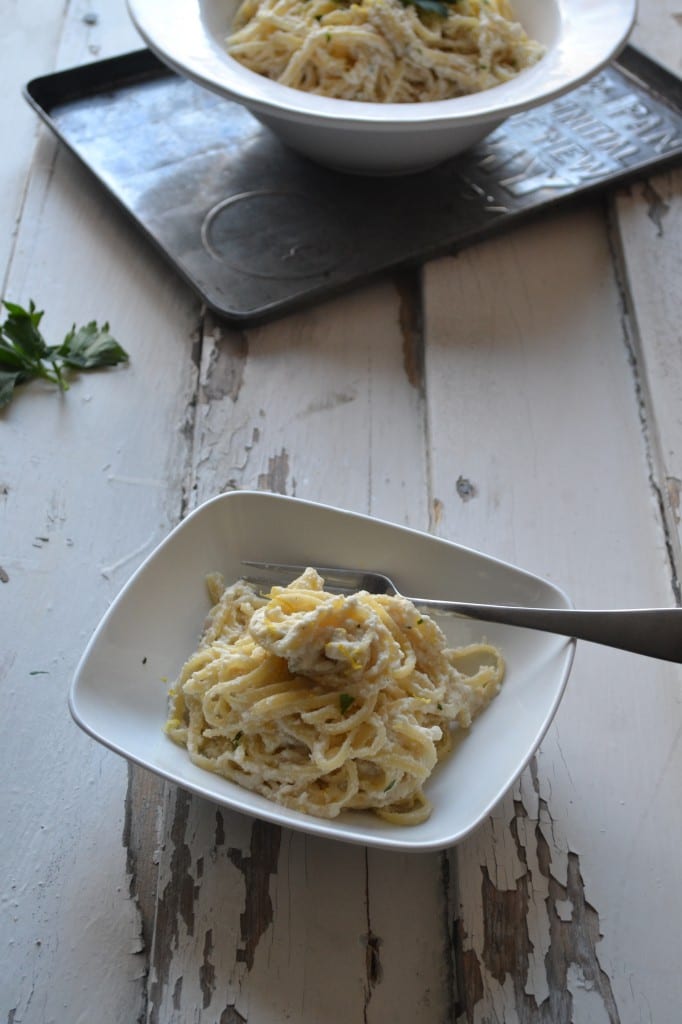 Don't worry, this diabolic business goes both ways. Mike tried to test me about our fake Crate & Barrel limes. He told me he was going to do it, and one day, he threw a real lime in with the fake limes. I only noticed a month or two later, a rock hard brown lime in my giant glass centerpiece. Touché Mike, touché.
Anyway, back to the pasta. It tastes almost like the real thing. It is creamy without having cheese. It is hearty without containing gluten. This recipe is even good for the vegans!!! It is a dish for one and all! Well, oops, all except the nut allergy people. Sorry guys!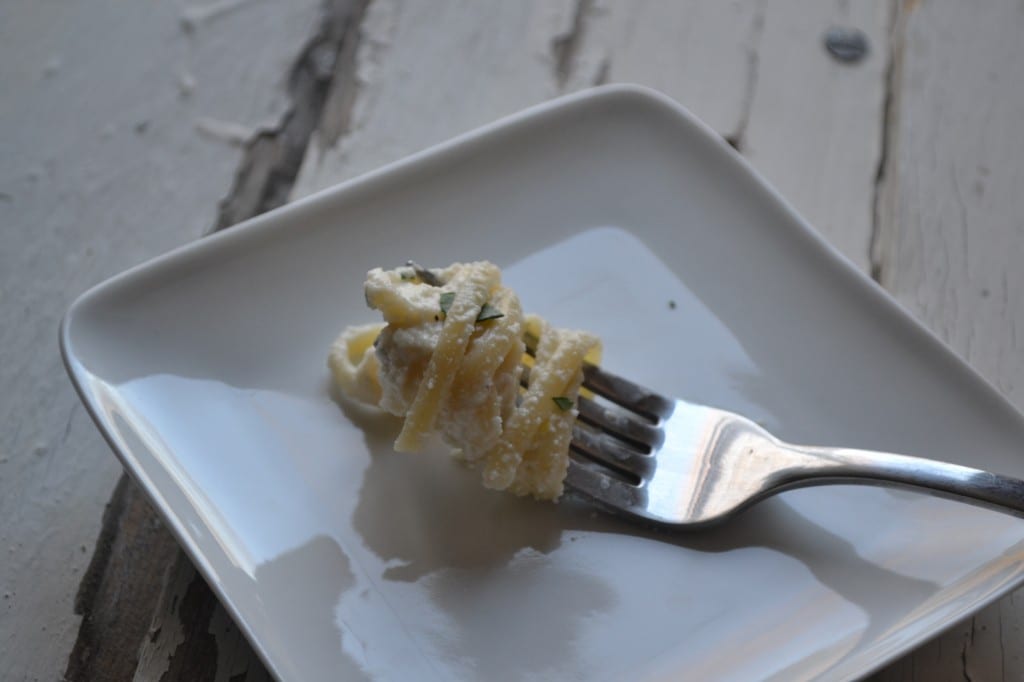 Dairy Free & Gluten Free Fettuccini Alfredo
Author:
Prep time:
Cook time:
Total time:
Ingredients
8 Ounces Raw Blanched Slivered Almonds
1 ½ Cups Low-Sodium Vegetable Stock
1 Tablespoon Olive Oil
1 Shallot, finely diced
3 Cloves Garlic, grated
1 Pound Brown Rice Fettuccini
½ – ¾ Cup Pasta Water
1 ½ Tablespoons Lemon Zest
2 Tablespoons Fresh Chopped Parsley
Salt and Pepper to Taste
Instructions
Add the almonds and vegetable stock to a small bowl or measuring cup and soak either the night before you make the pasta or at least an hour before you make the pasta.
When the almonds have absorbed most of the liquid, bring a large pot of salted water to a boil. Drop the pasta in, cook according to the instructions on the packaging.
Add the soaked almonds and stock to a blender, puree until smooth.
In a large skillet, heat olive oil over medium heat for a minute. Add shallot and cook for three minutes until translucent. Add garlic, cook for less than a minute. Add the pureed almond sauce to the pan, mix. Cook the sauce, while stirring, for three minutes.
When the pasta is done, add it directly to the skillet with the sauce using a pair of tongs. Gently mix the pasta and sauce together. Add in some pasta water if the sauce seems too thick. Start at ½ a cup and then add more as needed.
Right before serving, add lemon zest, parsley, salt, and pepper. Serve while hot. Store pasta in an air-tight container in the refrigerator for up to five days. Reheat pasta in a skillet with a little bit of vegetable stock with the lid on until hot.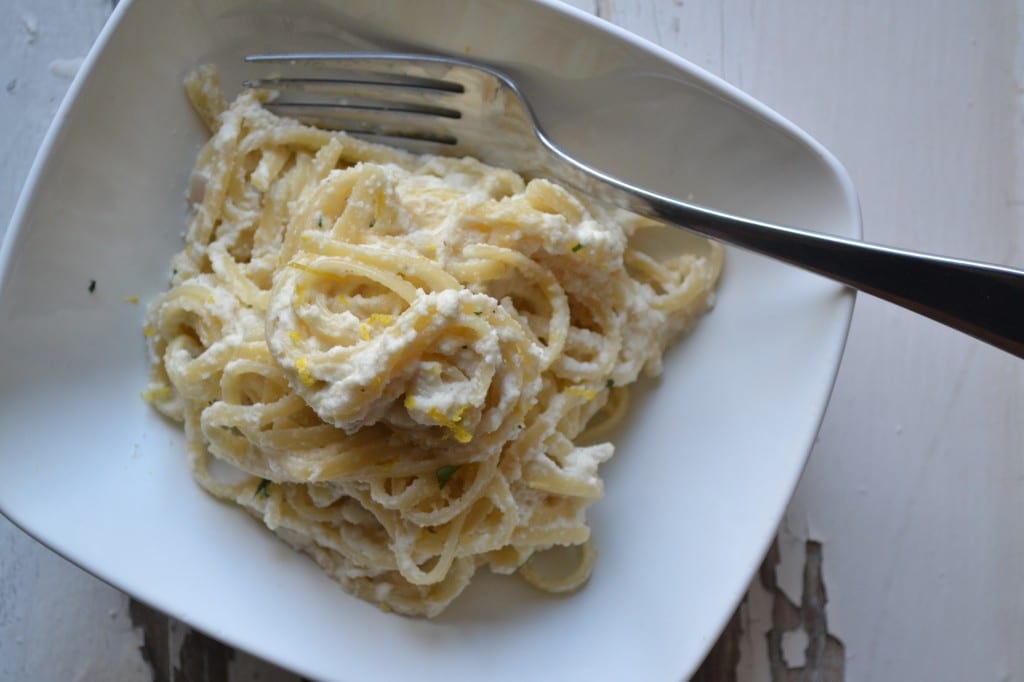 Related posts: