In my ever-present goal to eat healthier and more balanced meals, I have found myself going back to my vegetarian ways. Yes, you are reading that correctly. The girl that just posted a recipe for a loaded nacho burger is giving all that up most nights for a big bowl of kale, spinach, and romaine with a light lemon vinaigrette.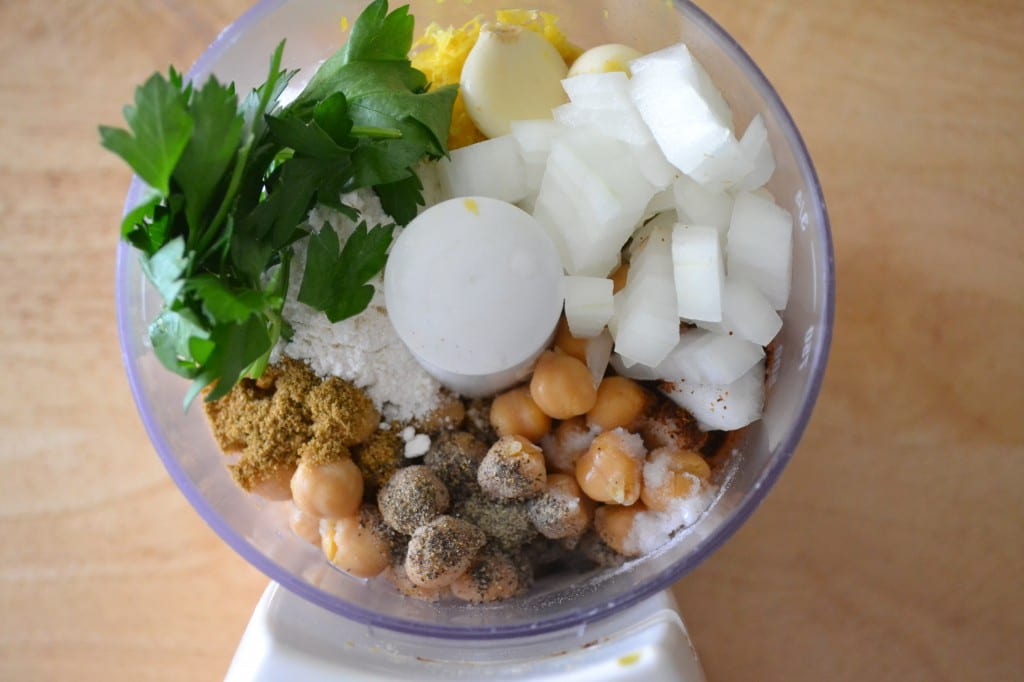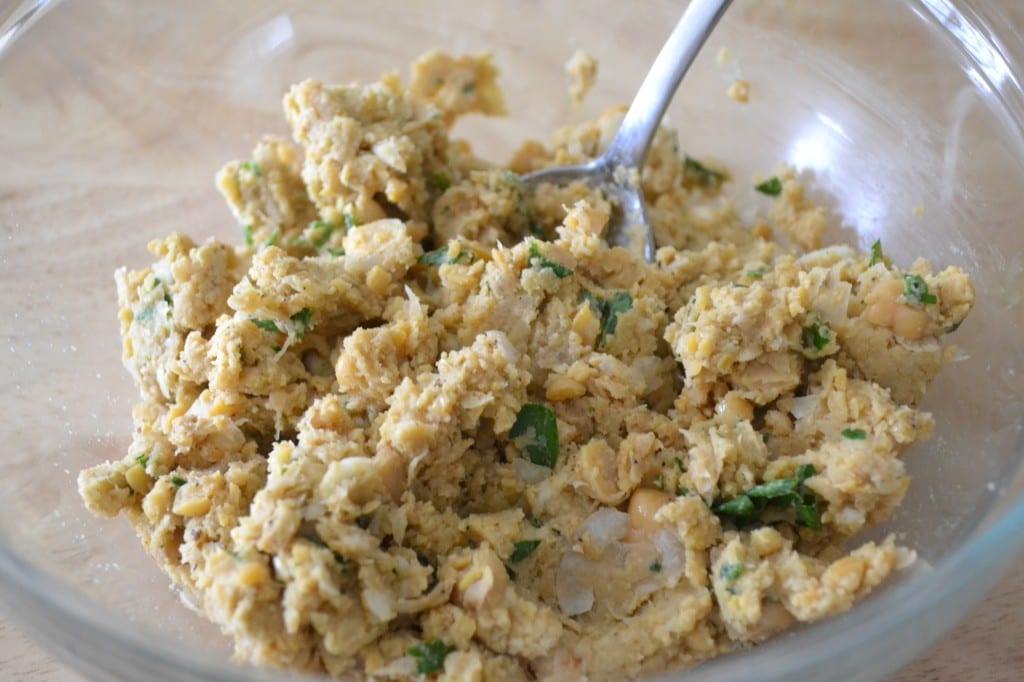 After having salads for an entire week for lunch, I got a little bored. I remembered a story my brother told me about the kitchen he manages. He told me that one day, he forgot to put a vegetarian/vegan item on the dinner menu.
My brother ran into the back to frantically talk with his chef about what the heck they were going to do. After some choice words and some scrambling, they came up with the idea for falafel parmesan. Needless to say, the hungry waiting vegetarians were so thrilled with the idea, they came back for more.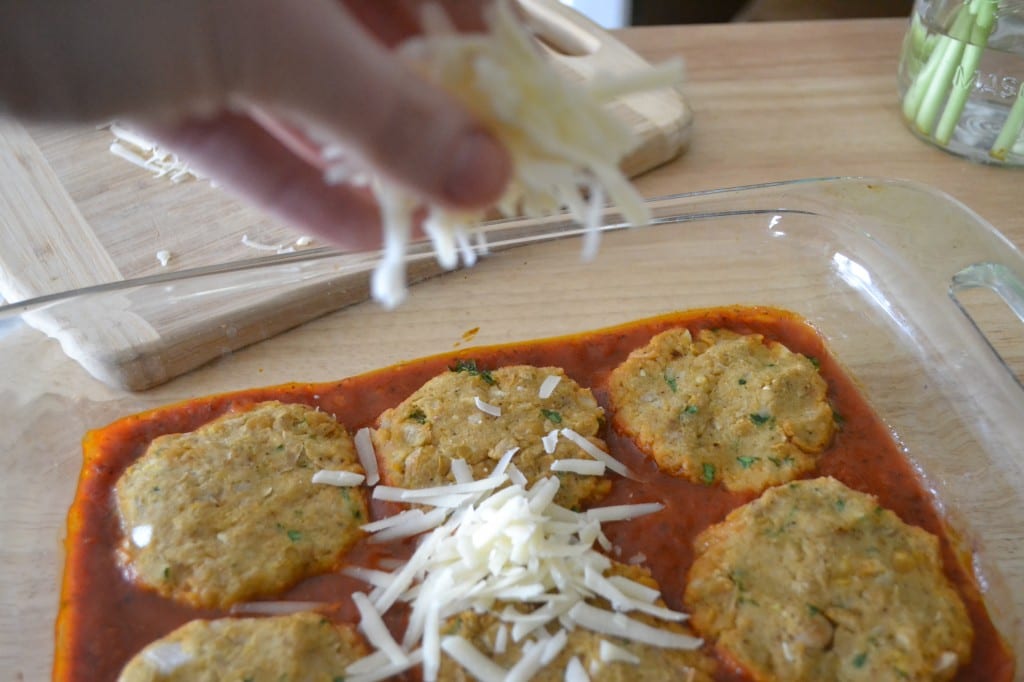 So, in order to take a break from salads, I decided to test my brother's recipe idea in my own way. Boom, boom, pow! This dish blew my wimpy salads out of the water! I eat this dish alone, over noodles, in a pita, or even on a burger bun.
For once, my brother may know a little more than me (when it comes to food)!
Baked Falafel Parmesan
Cuisine:
Middle Eastern/Italian
Author:
Prep time:
Cook time:
Total time:
Serves:
Makes 6-8 Patties
Ingredients
1, 15-Ounce Can Chickpeas, drained and rinsed
1 ½ Tablespoons All-Purpose Flour
2 Garlic Cloves
¼ Cup Diced Onion
½ Teaspoon Salt
¼ Teaspoon Pepper
½ Teaspoon Chili Powder
½ Teaspoon Cumin
½ Teaspoon Coriander
1 Tablespoon Lemon Zest
1 Tablespoon Roughly Chopped Parsley
Olive Oil
1 Cup Marinara
½ – ¾ Cup Grated Parmesan Cheese
Instructions
Preheat the oven to 400 degrees F.
Add chickpeas, flour, garlic, onion, zest, parsley, and spices to a food processor. Puree until almost smooth—you still want to see some chickpeas.
Drizzle a little bit of olive oil in the bottom of a large baking dish. Form the falafel mixture into six small patties that are about two inches in size. Place the patties into the dish. Bake for 15 minutes until golden and crispy.
Remove the falafels from the dish and place on a plate off to the side. Pour the marinara into the baking dish. Return the falafel to the pan, cover with cheese. Bake for another 2-3 minutes until the cheese melts.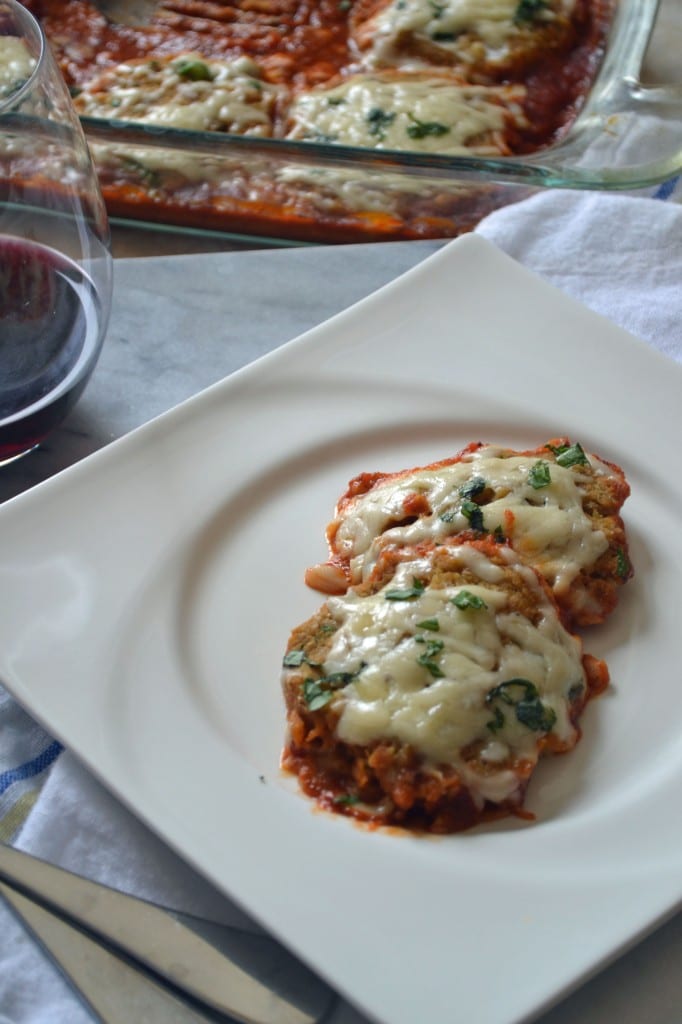 Related posts: