A few days ago I was telling two of my friends about homemade magic shell. You know, the chocolate syrup you put on your ice cream that hardens when it comes in contact with the cold from the ice cream? See, I knew you knew what I was talking about.
So anyway, my friends have never seen any recipes for the DIY version of magic shell. I feel like I have seen the magic shell recipe everywhere and on every blog. That is most likely because I pay attention to these things and I really love all food. I told them how easy it was to make yourself and they were shocked.
I then thought, what if there are other people out there, that happen to read this blog, that don't know how to make this either? I would be doing them a disservice by not sharing the recipe.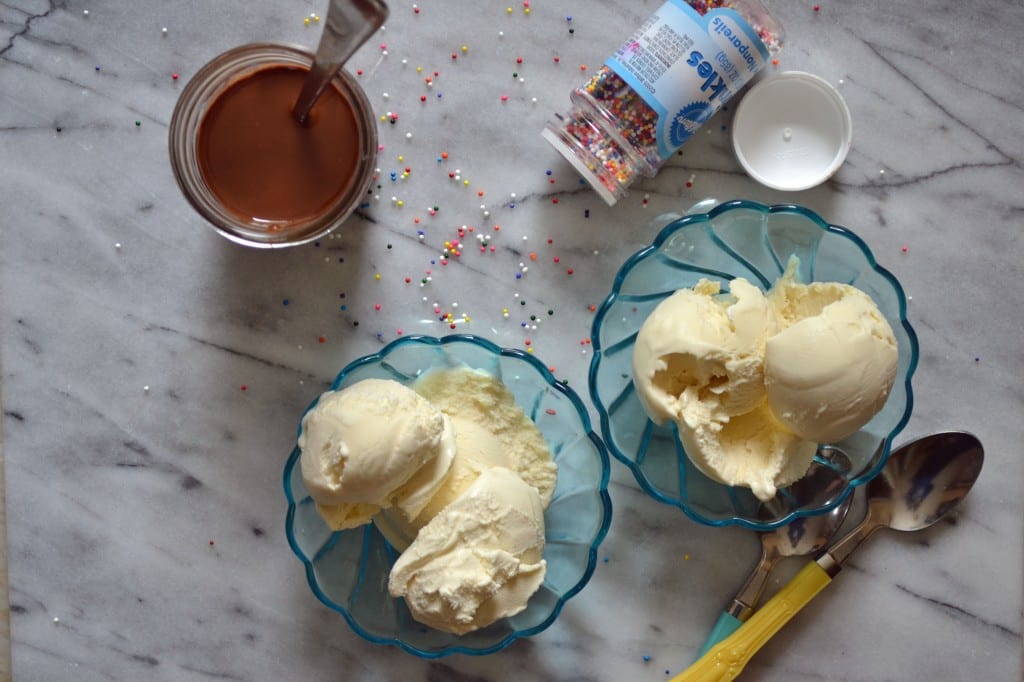 But I didn't just want to be another blog featuring a plain magic shell recipe, so I switched it up a bit by adding instant coffee. I feel like it makes the magic shell a bit more adult.
Then I went and added rainbow sprinkles and this dessert was back to being fit for the child that I am!
Coffee Flavored Magic Shell
Recipe Type
:
Dessert/Topping
Author:
Prep time:
Cook time:
Total time:
Serves:
Makes about 1 Cup
Ingredients
1 Cup Chopped Milk Chocolate or Chocolate Chips
2 ½ Tablespoons Coconut Oil
1 Teaspoon Instant Coffee or Espresso
1 Teaspoon Hot Water
Instructions
Add the hot water to a medium mixing bowl. Dissolve the instant coffee in the water. Add the chocolate and coconut oil to the bowl.
Microwave the bowl on high for 60 seconds. Let the chocolate mixture sit for a few seconds so the chocolate has a chance to melt. Using a rubber spatula, mix all the ingredients together until smooth and loose like syrup.
Store at room temperature until ready to serve.
Note: Sometimes, depending on the chocolate you use, this recipe can be a bit touchy. So, if the sauce is too thick, add a little more coconut oil to loosen it up. The recipe will still work.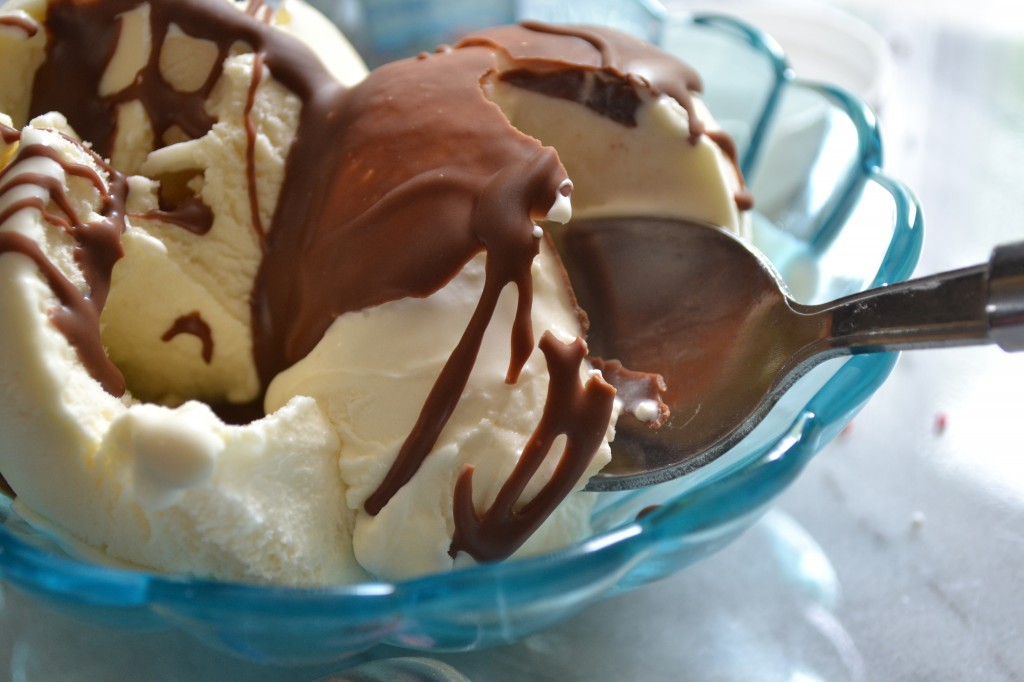 Related posts: