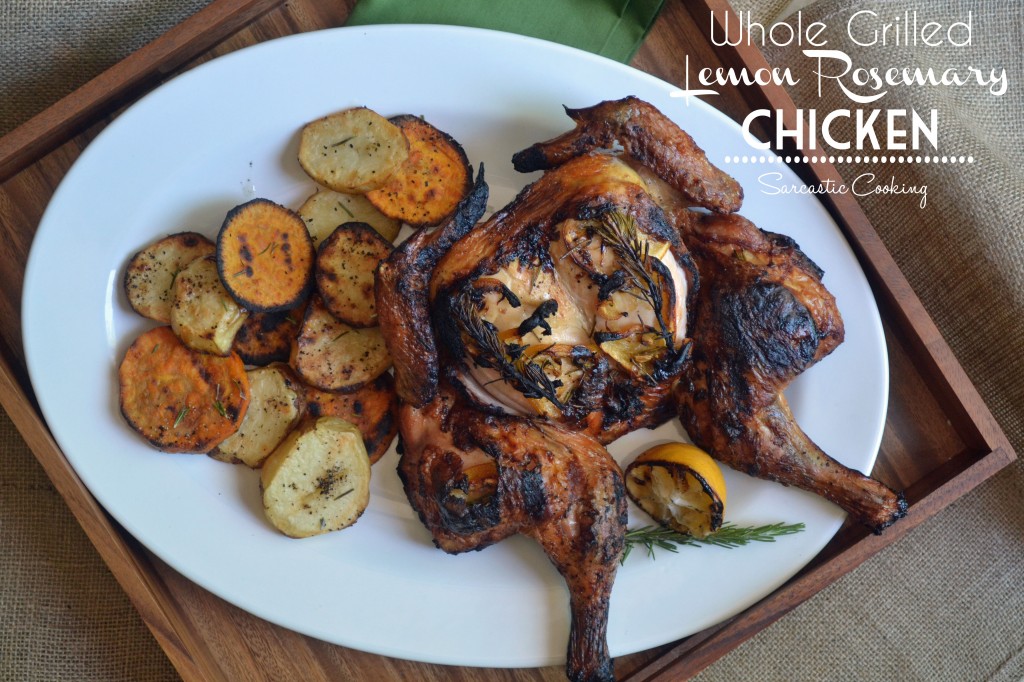 First off, a big thank you to Stephie and Julia for covering for me while Mike and I were out of town attending our good friends' wedding in Key West.
Now, let's get to the reason you come here, the food!
I love a good roasted chicken. A roast chicken can last Mike, Weezer, and me a few days. You better believe Weezer gets a few bites tossed to him while I cut and serve the chicken. What kind of mom would I be if I didn't share with him? This could also be the reason Weezer (along with some other inhabitants of this house) might be packing on a little bit of extra winter weight still. But, who's judging, right.?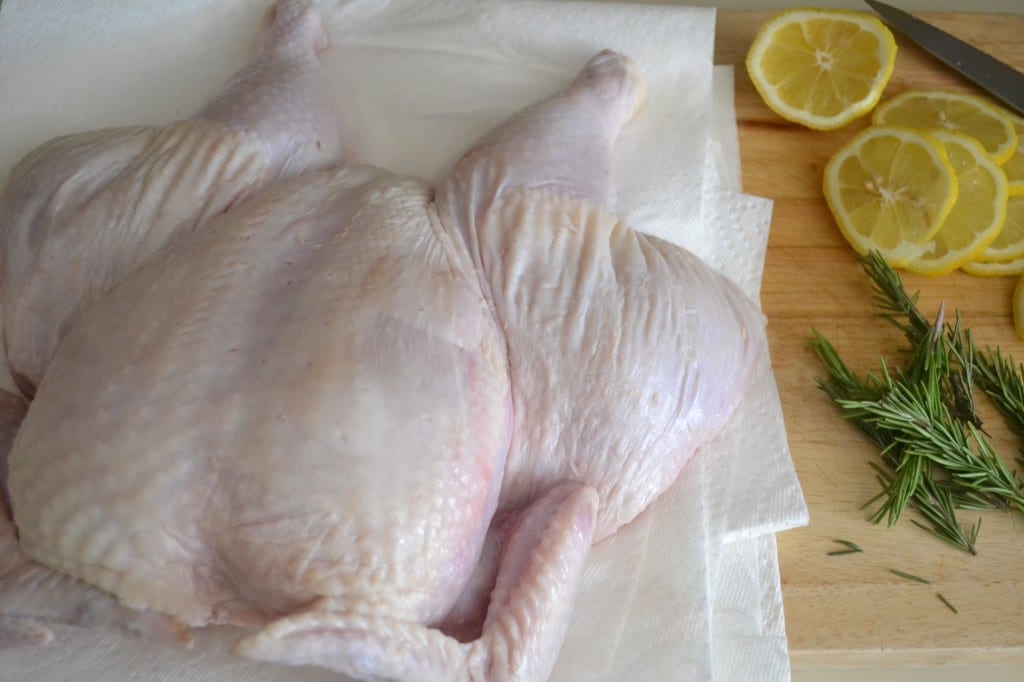 Winter is the perfect time to have the oven going for a few hours with a whole chicken and some root vegetables cooking away while you snuggle up and read or watch TV. But, since it is summer, most people abandon the use of their oven on hot days unless absolutely necessary.
Why would you give up a main dish that can last for a few days? Just because of a little heat?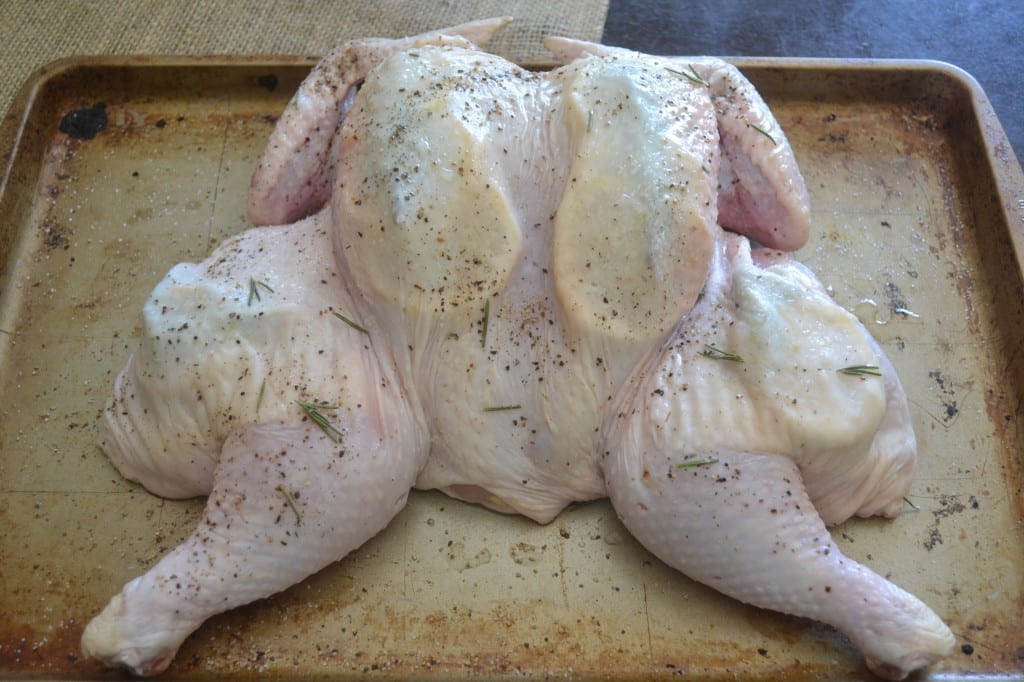 Luckily Chicago isn't as hot as Key West right now. Otherwise I don't think I would be able to do anything besides sit right in front of my AC vent. So, we can still use the oven comfortably. But soon enough it will be hot. So, take your chicken to the grill!
We get to do something totally fun to say to this chicken: spatchcock it! You are welcome for giving you your new favorite word. Spatchcocking a chicken is simple; it is simply removing the backbone and flattening out the chicken. Doing this allows the chicken to cook a lot quicker.
This chicken only takes a half an hour to cook on the grill! That's right, a meal that will last you a few days in a fourth the time of a regular roast chicken. Plus the lemon adds a little summertime flair.
Spatchcock it! You'll thank me later!
Whole Grilled Lemon Rosemary Chicken
Author:
Prep time:
Cook time:
Total time:
Ingredients
1, 4-5 Pound Whole Chicken, innards removed
1 Lemon
2 Sprigs Rosemary, halved
Salt and Pepper
Instructions
Cut along each side of the backbone with a pair of poultry scissors in order to remove it. Press down on the breastbone to flatten the chicken. Also bend the leg and thigh forward to flatten. Pat the chicken dry with paper towels.
Thinly slice the lemon. Use your fingers to separate the skin from the breast meat and thigh meat. Slide a few lemon slices under the skin along with a half a sprig of rosemary.
Generously season both sides of the chicken with salt and pepper.
Heat the grill over high heat until about 400 degrees.
Carefully place the chicken skin-side down on the hot grill. Grill for twenty minutes with the lid closed.
Flip the chicken over using tongs and a large spatula. If some of the skin sticks to the grill, don't worry. Grill the other side with the lid closed for 10-20 minutes until the internal temperature is 165 degrees F.
Let the chicken rest for ten minutes before cutting and serving. Remove the lemon slices and rosemary before serving. The flavor is infused throughout the chicken.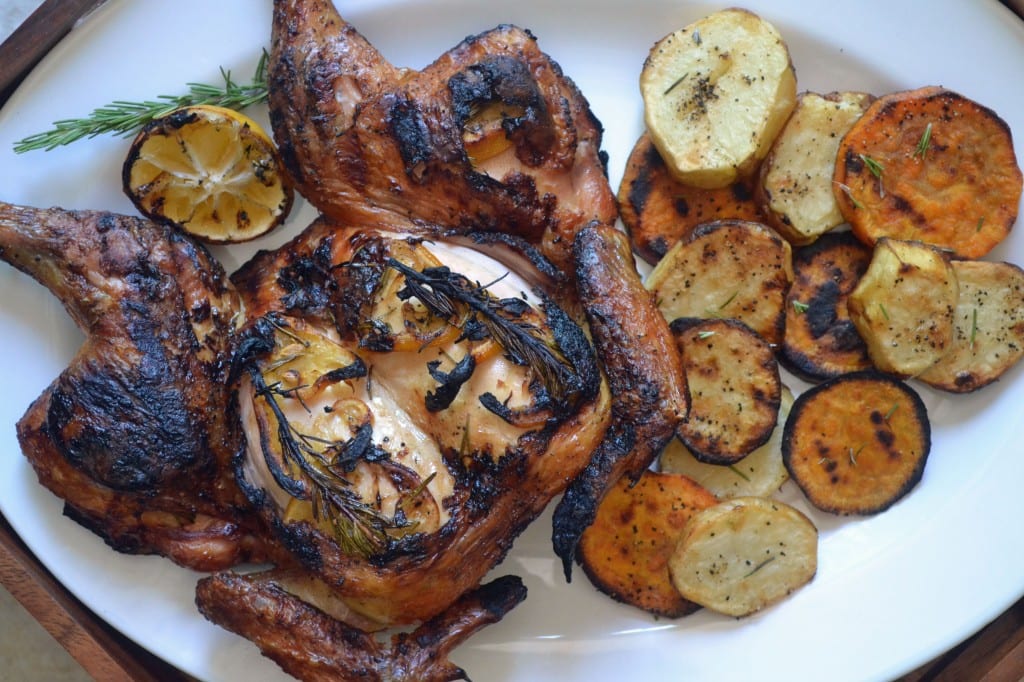 Related posts: