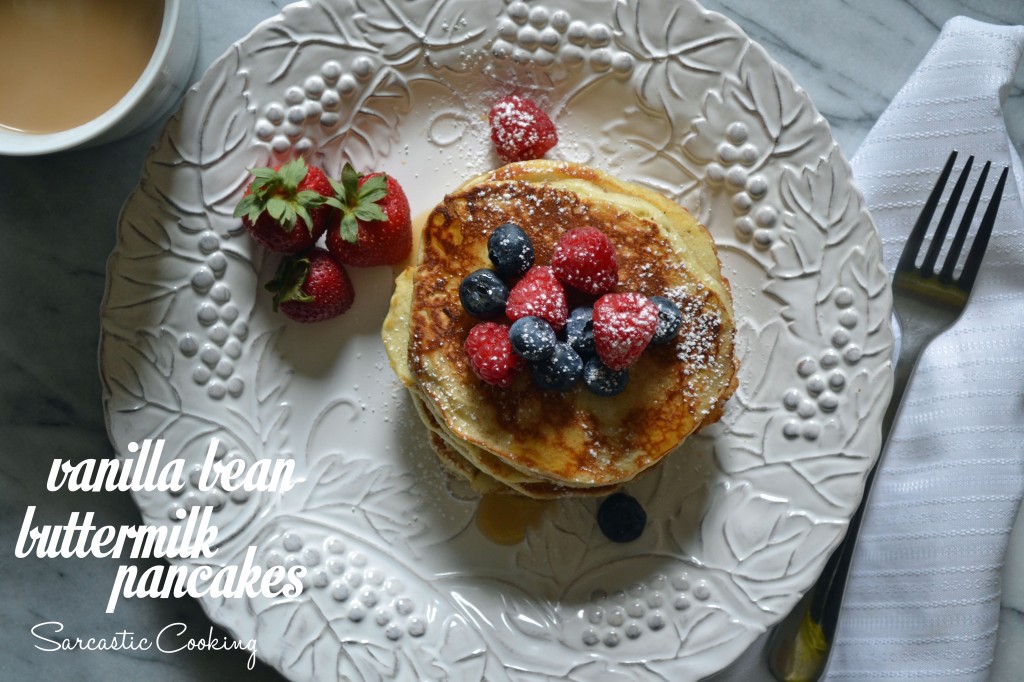 As a food blogger, my brain is most often on, well, food. You can also tell this from the under arm jiggle when I say hello. Sorry if I ruined your appetite. But sometimes a recipe idea just gets stuck in my head and nags at me until I make it. That is the case with these pancakes.
Last month, I had the luxury of going to brunch with my new blog friend, Amanda. She was in town for the BlogHer conference. I was so happy we finally got to meet face to face. I have been following Amanda's blog for some time. She is full of great food and (for all you bloggers/photographers out there) photography advice.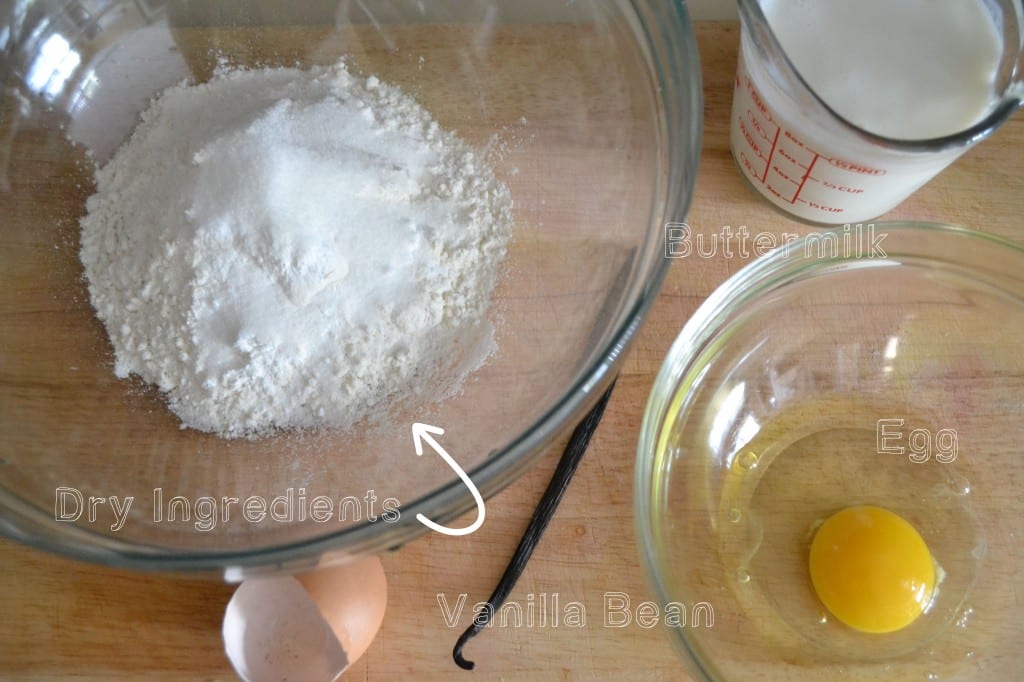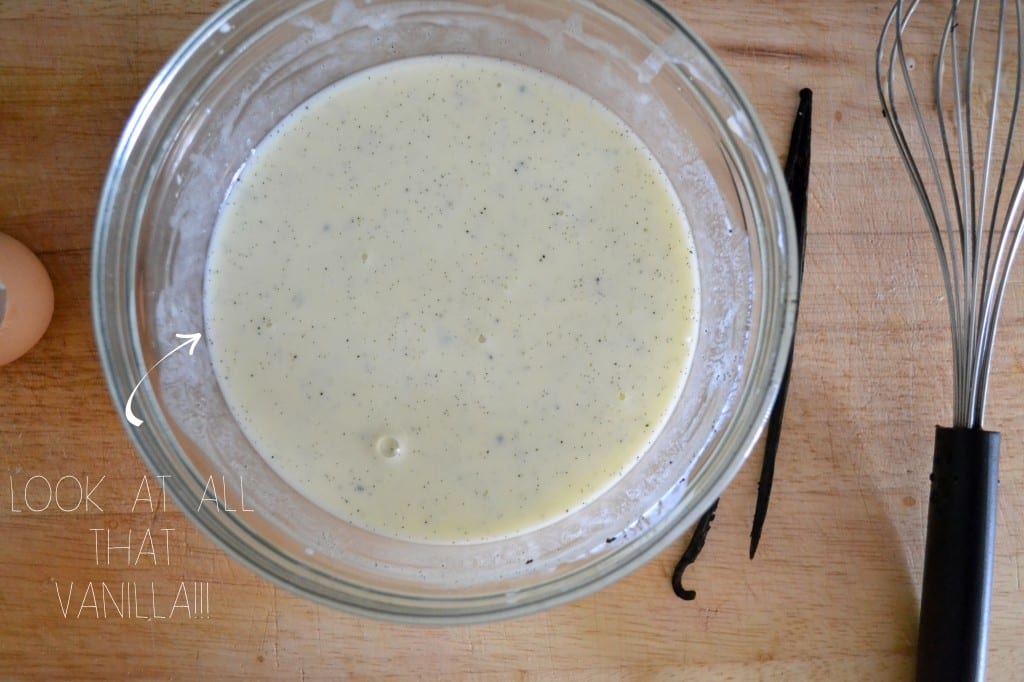 We met up at this bakery called West Town Bakery to try out the newest craze in the pastry world, the cronut/doughsant. In addition to scarfing down some doughsants, we ate brunch. I was having such a hard time deciding, everything looked so good. I noticed these vanilla bean pancakes with fresh fruit. They seemed very unassuming and didn't really sound as amazing as eggs benedict on a biscuit or carrot cake waffles.
At least that is what I thought.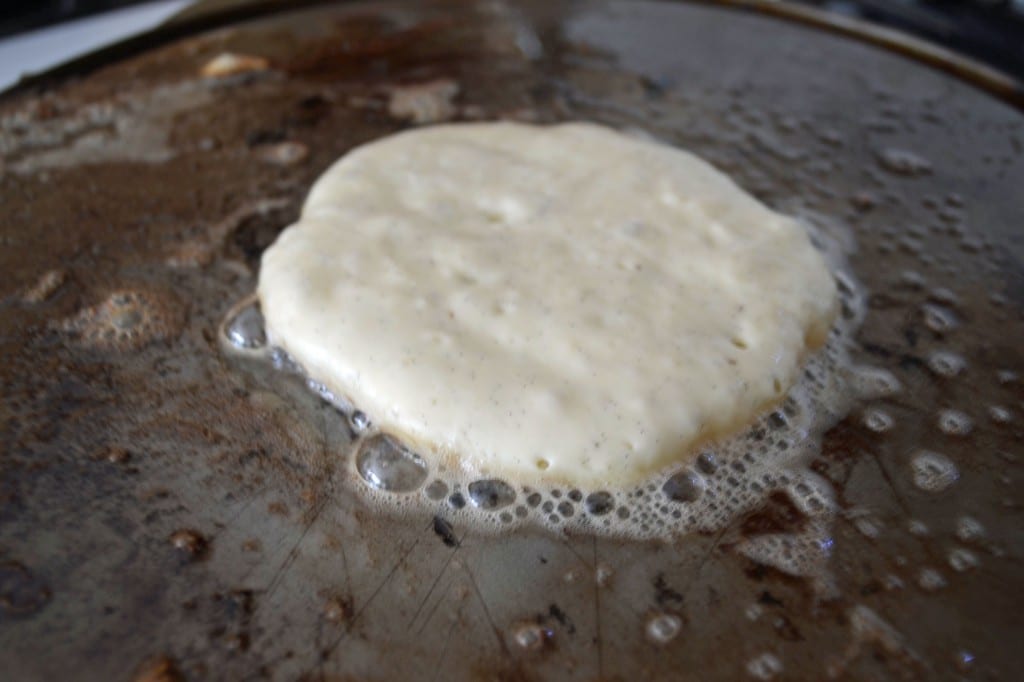 Weeks later I was still dreaming about those basic vanilla bean pancakes. So, like the good food blogger I am, I went to my kitchen and started to whip up a fresh batch of my own. Plus, my Mom told me, that a pregnant lady should never ignore a food craving. So, good thing I didn't.
The little dots of vanilla bean going through every pancake are the perfect complement to summer fruit. This recipe may sound basic but I like to think of it as a classic…like Chanel…not that I own any Chanel or ever will, but you get my point.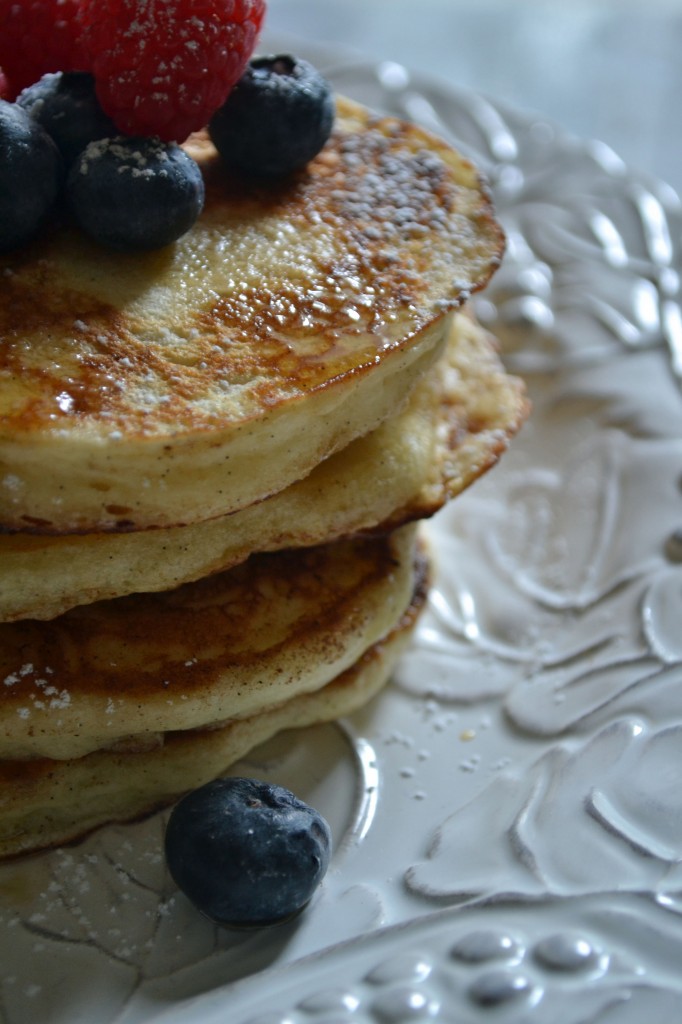 Give in to your pancake craving this weekend and enjoy some summer fruit while it is still here!
Vanilla Bean Buttermilk Pancakes
Author:
Prep time:
Cook time:
Total time:
Serves:
Makes 8-10 Pancakes
Ingredients
1 Cup All-Purpose Flour*
1 Tablespoon Granulated Sugar
1 Teaspoon Baking Powder
½ Teaspoon Baking Soda
½ Teaspoon Salt
1 Large Egg
1 Cup Low-fat Buttermilk
1 Vanilla Bean
3-4 Tablespoons Unsalted Butter/Canola Oil for the griddle
Instructions
Preheat the oven to 200 degrees F.
In a large mixing bowl, whisk together the flour, sugar, baking powder, baking soda, and salt.
Using a sharp knife, slice the vanilla bean lengthwise. Use the flat edge of the knife to scrape out all of the vanilla from the inside of the bean.
In a separate smaller bowl, whisk together the egg, buttermilk, and vanilla.
Pour the wet ingredients into the dry ingredients. Use a rubber spatula or wooden spoon to mix the ingredients together until just combined. Let the batter rest for five minutes while you heat the griddle.
Heat the griddle over medium heat. Add a tablespoon of butter to the griddle. When it melts, add about a ¼ cup sized scoop of batter to the griddle. Cook for 2-3 minutes per side. When done, add pancake to a baking sheet and place in the oven to keep warm while you make the rest.
Serve pancakes with fresh summer fruit, maple syrup, and a dusting of powdered sugar.
*Note: All-Purpose gluten free flour can be used instead as well.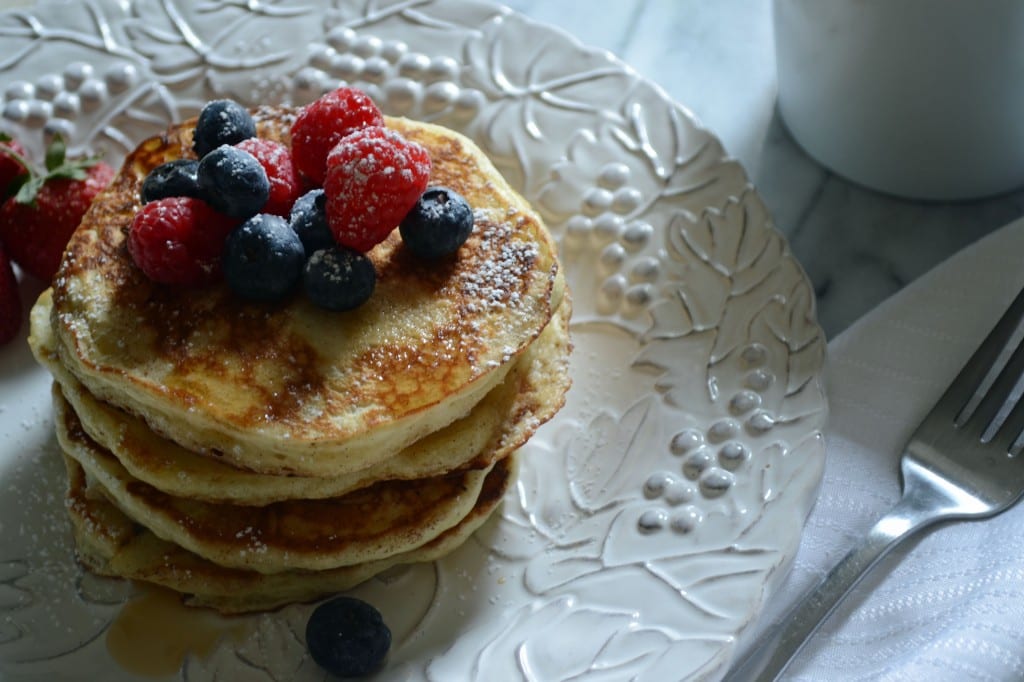 Related posts: