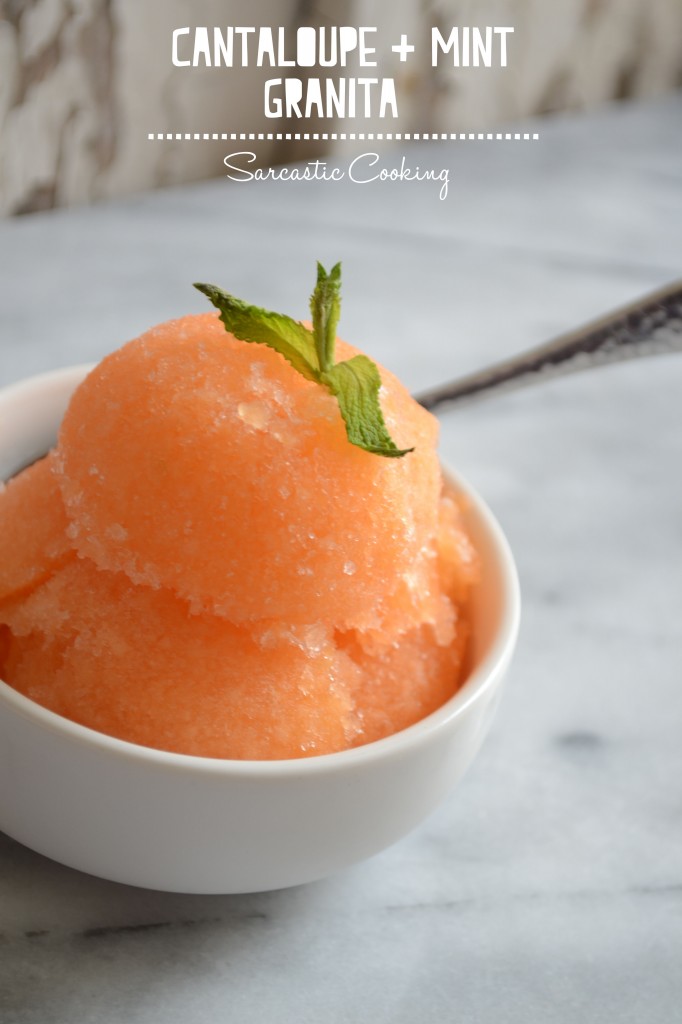 Well, you guys, it is almost time to face the facts. Summer is over. Kids are back in school and soon enough the weather will turn cooler, then before you know it, it's boot and sweater season. While I love boot and sweater season as much as the next trendy girl, I am not quite ready for this change.
I feel like there was so much I was supposed to get done this summer. For one thing, I wanted to make ice cream from scratch along with little cream puffs with Stephie. Haven't done that yet.
This summer I wanted to get a tan. Actually, I say that every summer and end up just as pale as when summer began.
And the baby room was supposed to be completed and put together. Hmm… About that. I have actually done a lot of work on the room. It is painted, wall décor purchased, crib and dresser ordered. I can't really do anything else until the crib and dresser arrive, so I guess I can check this off for now.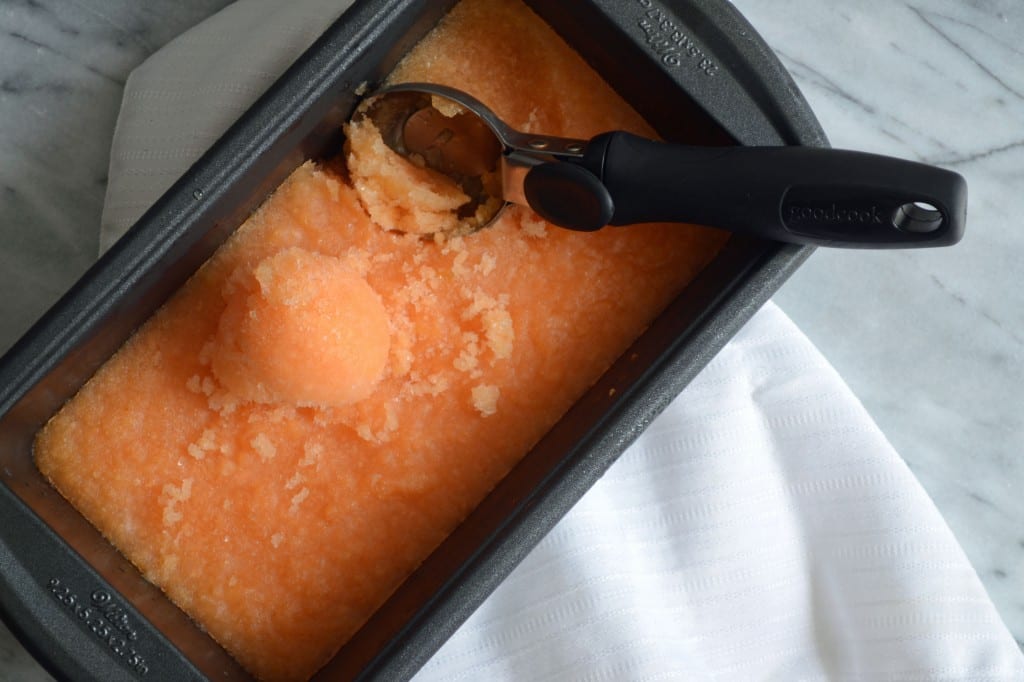 This month I started working on a holiday cocktail project. This has totally got me down, because I am not ready for Christmas and winter. So, I decided instead of whining (let's just forget about the above paragraphs) I am going to enjoy every last morsel of summer before it is totally gone.
I made this super easy and refreshing granita (a granita for those of you who don't know is like Italian ice) from simply pureeing an entire cantaloupe and then adding some light mint simple syrup. This recipe would also be perfect in popsicle form. PS Did you know you can buy straight up simple syrup in a bottle at your local liquor store now? Huge time saver! I highly recommend buying a bottle for your home bar. Trust me, it will allow you time to do other things like sit outside and read while snacking on some last bites of summer fruit.
Cantaloupe Mint Granita
Author:
Prep time:
Cook time:
Total time:
Ingredients
1/3 Cup Simple Syrup
1 Tablespoon Agave
4-6 Fresh Mint Leaves
1 Whole Cantaloupe, seeded, peeled, and cubed
Instructions
Add simple syrup, agave, and mint leaves to a small saucepan. Heat syrup over medium/low heat until little bubbles start to form. Just when it starts to simmer, turn off heat and remove from heat. Let cool slightly and then remove the mint leaves.
Add cubed cantaloupe to a food processor. Puree until smooth.
Add the cantaloupe puree and simple syrup to a loaf pan. Mix to evenly distribute the syrup. Freeze the granite mixture overnight.
Before serving, let granite come to temperature for 15-20 minutes. Scoop granite using an ice cream scoop. Garnish with some small mint leaves for pizazz.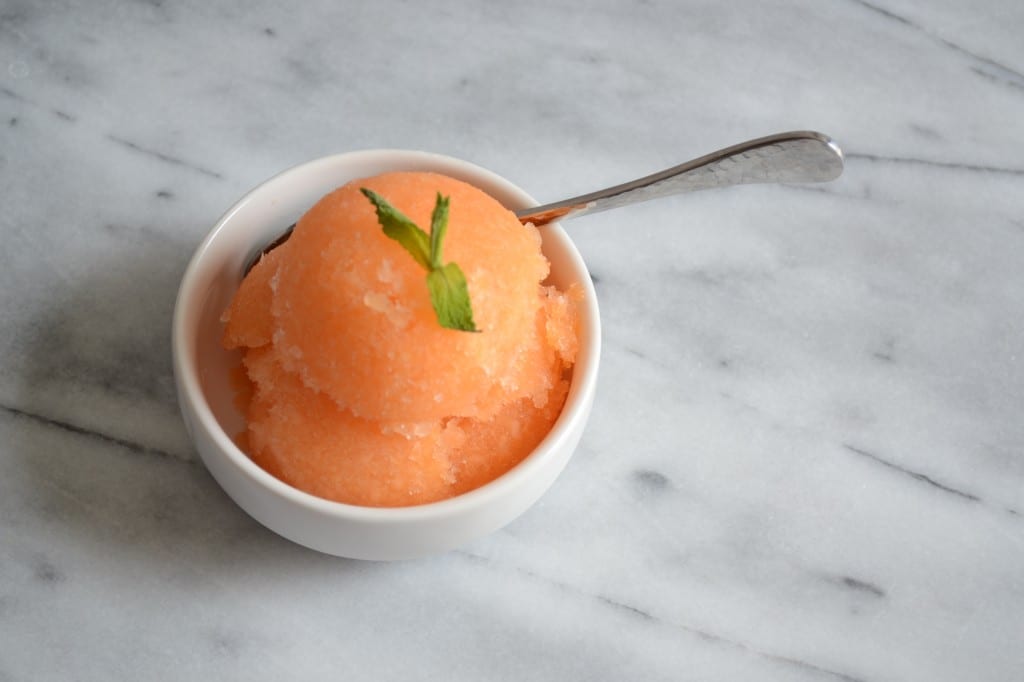 Related posts: