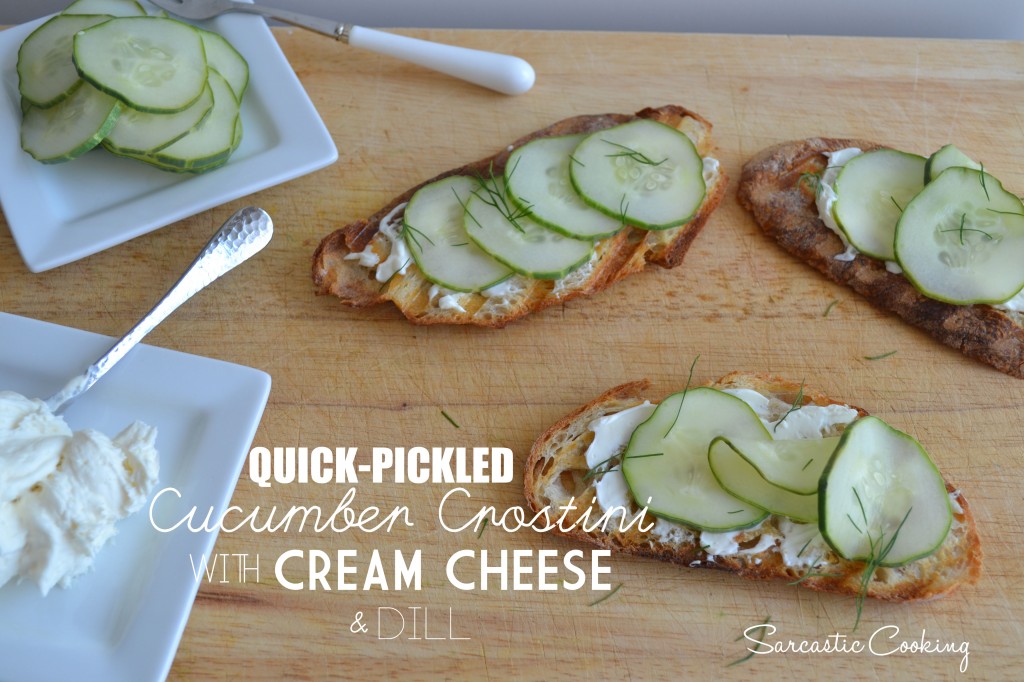 So, I am a walking talking stereotype. Yes, I am pregnant. 26 weeks to be exact. Yes, I am craving pickles. I should be cast on a sitcom because this is exactly what would happen to the lead female character if she was pregnant. I loved pickles pre-pregnancy, but now that love has been taken to a new level.
I seriously eat a pickle every single day. It's just a random little snack that I eat right out of the jar with the fridge door wide open. If I still lived with my Dad, he would be so mad.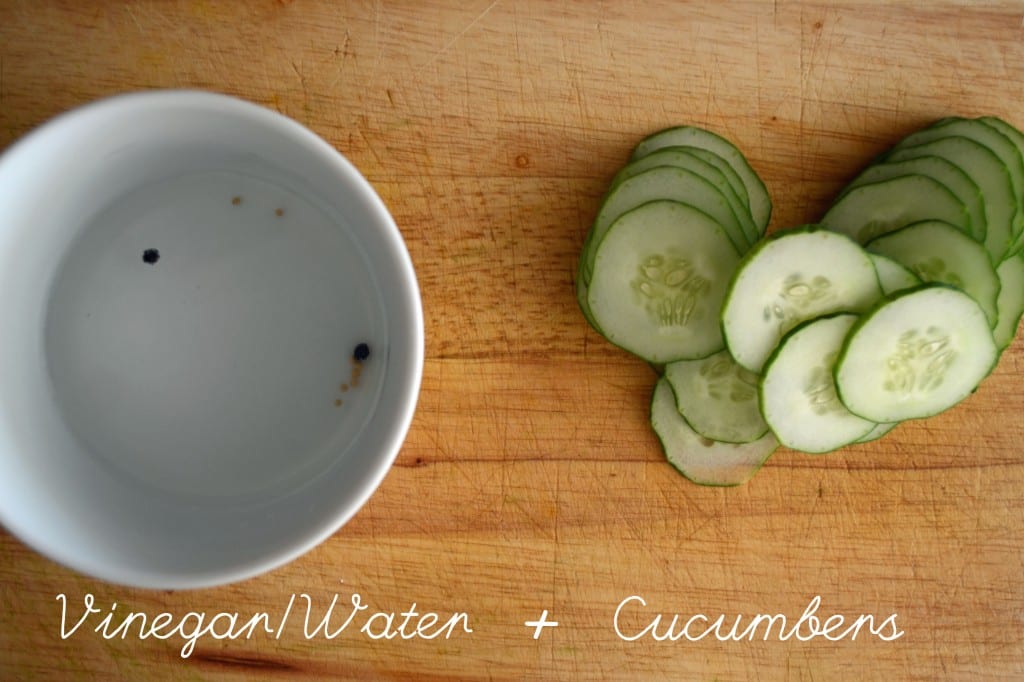 It was only natural for me to combine my love of pickles and carbs. It happened on a day when I ran out of jarred pickles. A pregnant lady left to her own devices, home all alone, becomes MacGyver when faced with coming up with something to satiate her craving.
"Get me an avocado, ice pick, and a snorkel."
Name the movie!
But for real, I got my sour batard out of the freezer, the Panini press out of the pantry, a garden-fresh cucumber, vinegar, some dill and of course some cream cheese. Done and done!
Once again, my crazy brain has delivered a quick fix snack or appetizer for all you pickle/cucumber lovers out there.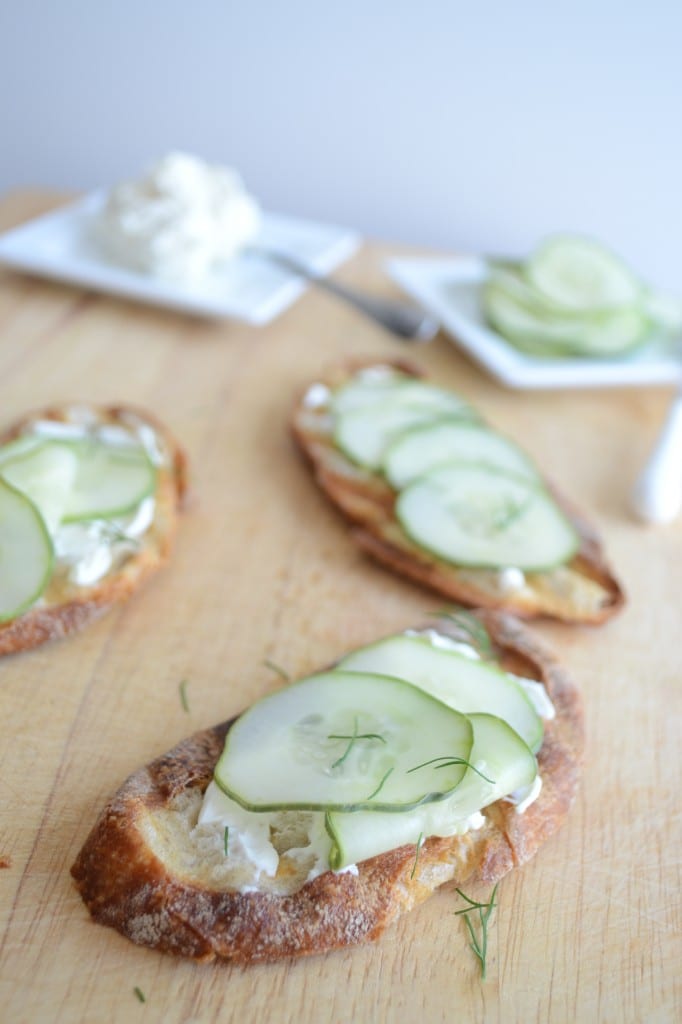 Now, if only I could figure out a way to have an entire section of Ben and Jerry's ice cream recreated in my house every night. Hmm… On the next Stef-Gyver!
Quick-Pickled Cucumber Crostini with Cream Cheese and Dill
Author:
Prep time:
Cook time:
Total time:
Ingredients
¼ Cup Water
¼ Cup White Vinegar
1 Teaspoon Granulated Sugar
½ Teaspoon Salt
2 Black Peppercorns (optional)
3-4 Mustard Seeds (optional)
½ Cucumber
4-6 Slices Crusty Bread, I used Sourdough
1 Teaspoon Olive Oil
1/3 Cup Cream Cheese
1 Teaspoon Chopped Dill
Instructions
Thinly slice cucumber using a mandolin. Slice it on the thinnest setting. You want these paper thin.
Combine water, vinegar, sugar, salt, and peppercorns (and mustard seeds if using) in a small microwave-safe bowl. Mix to combine. Add cucumber slices. Make sure they are fully submerged in the liquid.
Microwave the cucumber slices in liquid for 90 seconds. Set off to the side to cool and continue to pickle.
Heat a grill pan or Panini press. Lightly coat each slice of bread with olive oil. Press between the Panini press for 3-4 seconds until golden or grill on each side until golden.
Spread a little bit of cream cheese over each slice of bread.
Drain the liquid from the cucumbers. Make sure there are no hidden peppercorns or mustard seeds in between each slice.
Top each slice of bread with 4-5 slices of cucumber and a light sprinkle of fresh dill. Serve right away.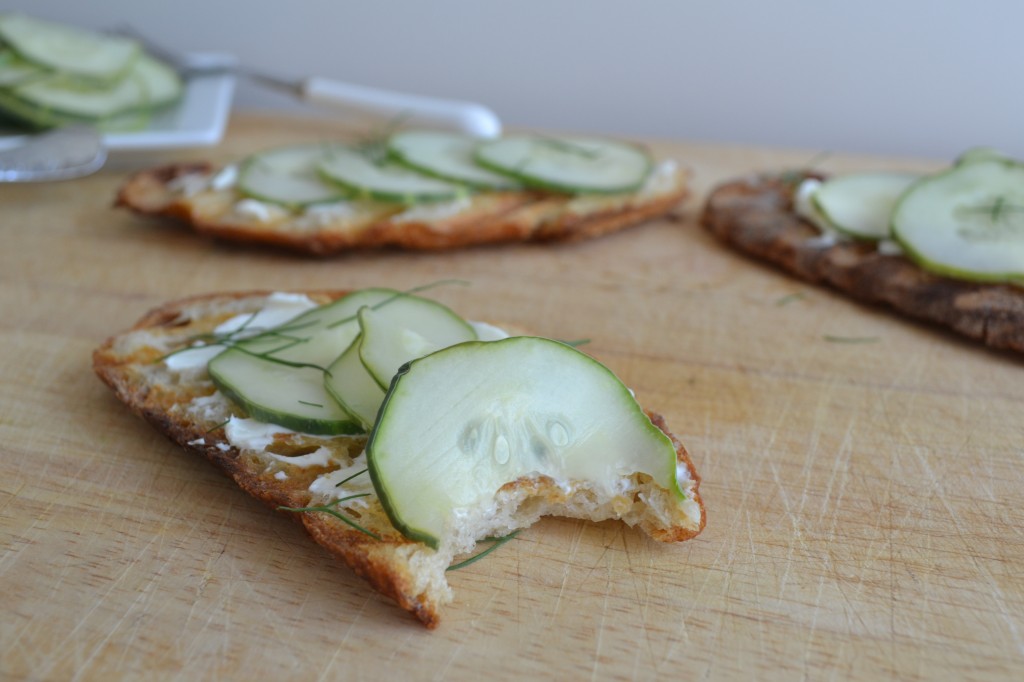 Related posts: