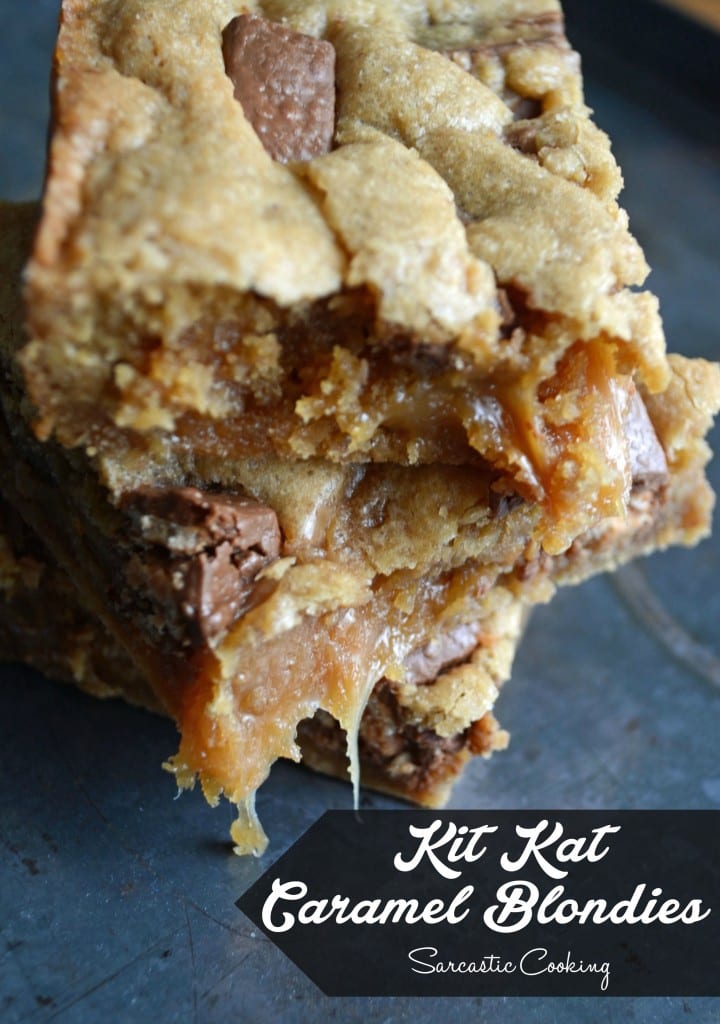 So, maybe this recipe would have been more appropriate around Halloween. But, since I normally boycott all things related to Halloween, this amazing recipe got pushed to the side and I kinda forgot about it. Sorry, my beautiful blonde friend.
This past Halloween, I was super pumped to hand the candy out to the kids since I was pregnant and all. I kept imagining taking my own little guy trick or treating one day. I pray that he never chooses a scary bloody costume; I am not a fan of those kids.
I asked Mike what candy he wanted to give out just to make sure it was something he liked in case we had any candy leftover. Mike picked Sour Patch Kids, his favorite. I went for Kit Kats.
I looooove Kit Kats. It was always the one chocolate candy, aside from Snickers, that I was always happy to get in my NKOTB pillowcase back in my trick or treating days.
Little did I know that today's youth is not so fond of Kit Kats. Every single time a kid reached their hand into our candy bowl they picked out a Sour Patch Kid. WTF!?!?! Mike was so proud of his pick.
"I picked the cool candy!" He said, in a sing-songy voice.
Jerk.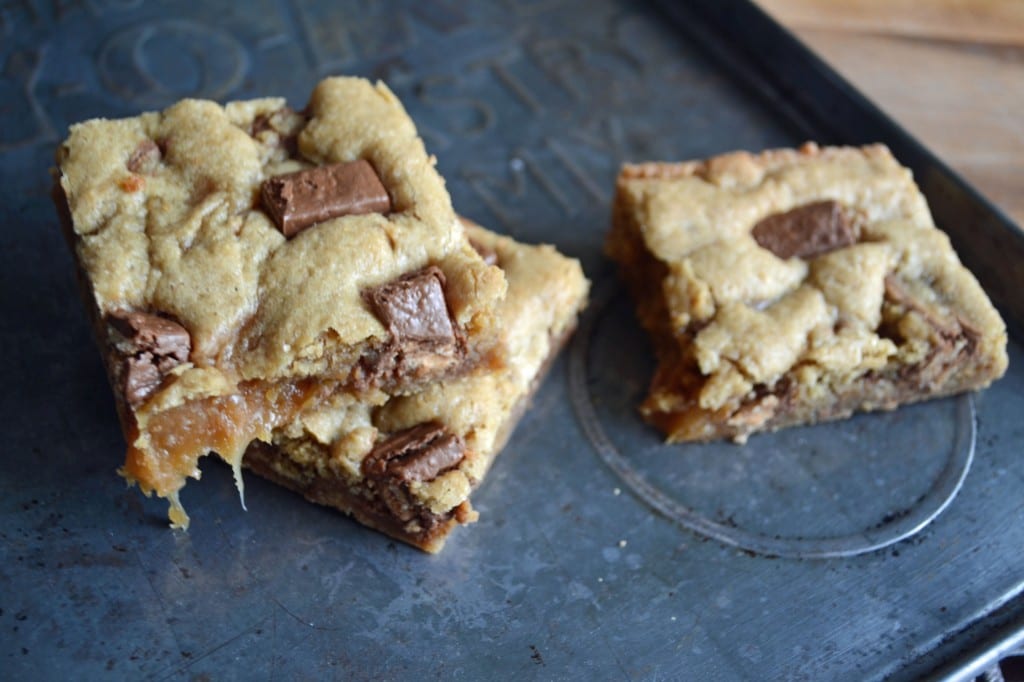 Needless to say, I was left with a lot of leftover Kit Kats. And what would any normal person think to do with them besides snack on at least one per day? Bake them into blondies along with some chewy caramel chunks, of course!
Recipe slightly adapted from Crazy for Crust.
Related posts: