Happy Monday! Said nobody ever! Well unless this is your birthday or you're leaving for vacation or maybe your child is being born today. How about for a second we all forget that it is Monday and have a little lasagna party?
You need something to be happy about today anyway!
Who doesn't love lasagna? Mister picky eater Mike loves lasagna. Even my Grandma, who hates most foods and restaurants, loves lasagna. It is a crowd pleaser. It also happens to be a dish that feeds a crowd or feeds you for five dinners straight if you are only trying to cook for two people.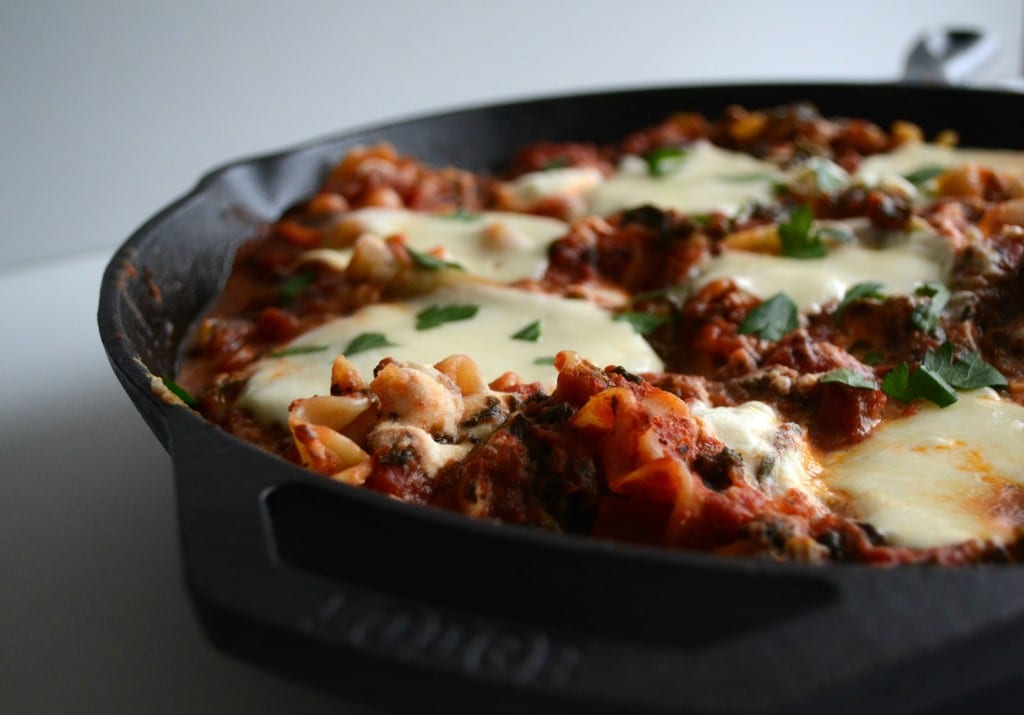 I told you guys a while ago that one of the main reasons I was super excited to begin the weight-lifting regiment that is the owning of a cast iron skillet was so I could make skillet lasagna. It is a sad life I lead, people.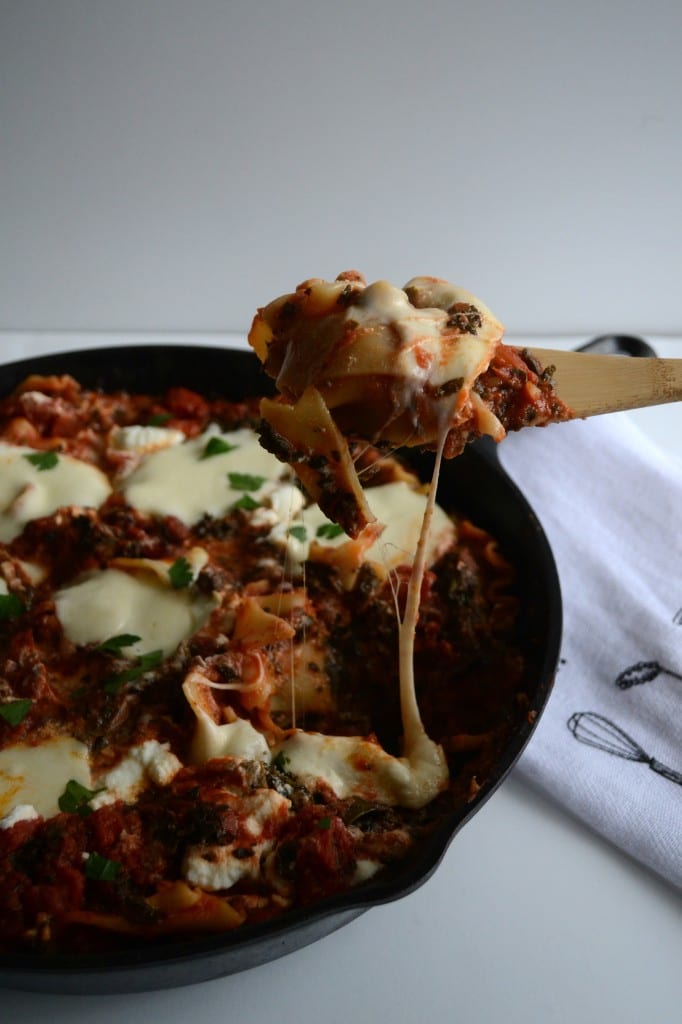 Lasagna makes my day. I was looking forward to having a baby so people could deliver lasagna to my house. (Insert stereotypical Garfield the cat joke here). The main reason was that I love lasagna, but I hate the long process it is to make the sauce, cook the noodles, layer all the ingredients… etc, etc.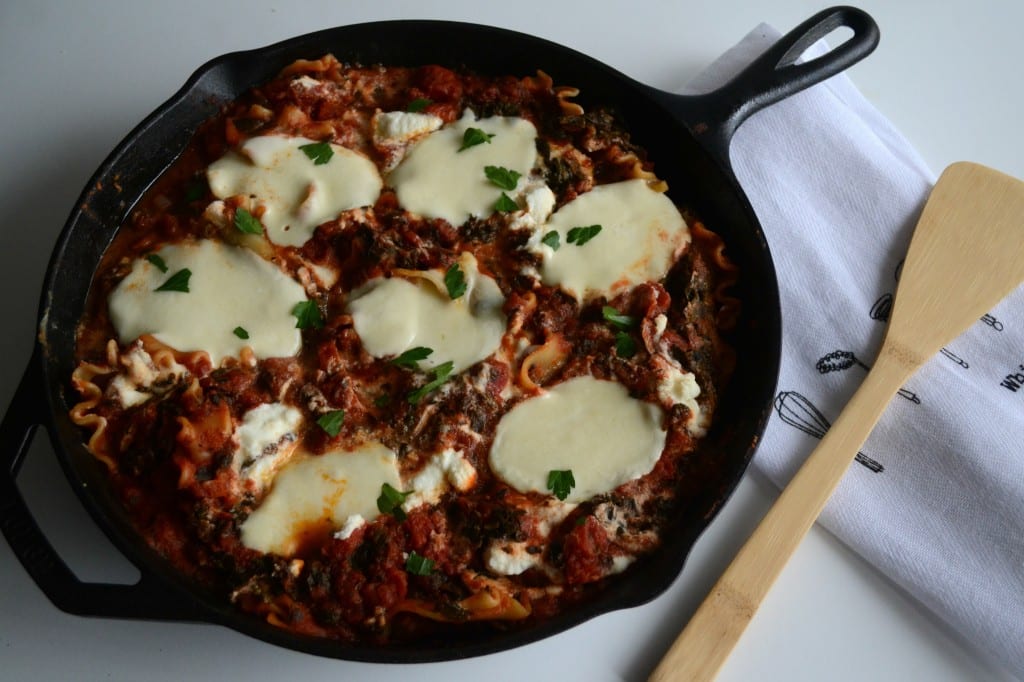 This skillet lasagna is like a messy lasagna. If you aren't all type A and can stand eating lasagna that doesn't look like lasagna, this is your dish! It is your reason to party! It is your reason to have a baby… Well, maybe not go that far. But it is definitely a bright spot in your day and week.
Recipe adapted and inspired by this and this recipe.
Related posts: