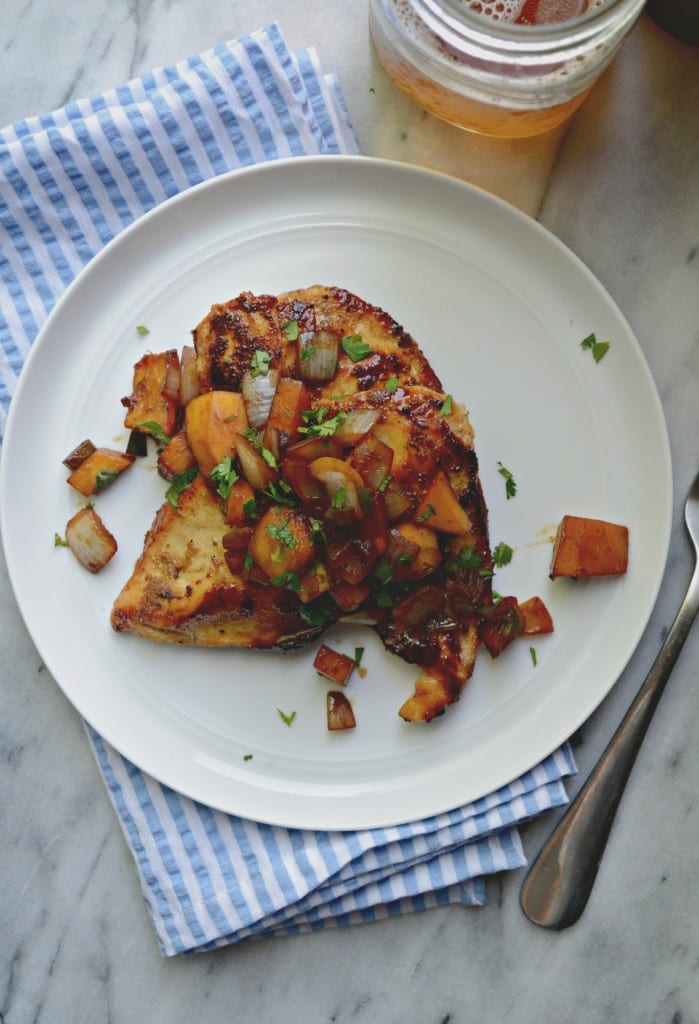 You ever have one of those conversations with a close friend or significant other that starts, "I haven't told anybody this before but…"
Mike and I often find ourselves in these weird conversations. They are always so weird and take a sudden turn into weirdness, so much so that we have no idea how we got to this point we are at right now.
The other night we were both so sleep deprived (effects of having a teething child) and I think that made us a little loopy. We somehow got on the topic of a will and burials. I know, super morbid, right? It makes sense though. We have a little guy to take care of now so we need to make sure we have things in place and talk about these big deal real life adult things. Because you never know.
Through this whole half serious and half laughing to the point of tears conversation, I confessed to Mike (and now to all of you, my internet friends) that I am afraid of coming back to life after I am buried. I know, I am crazy.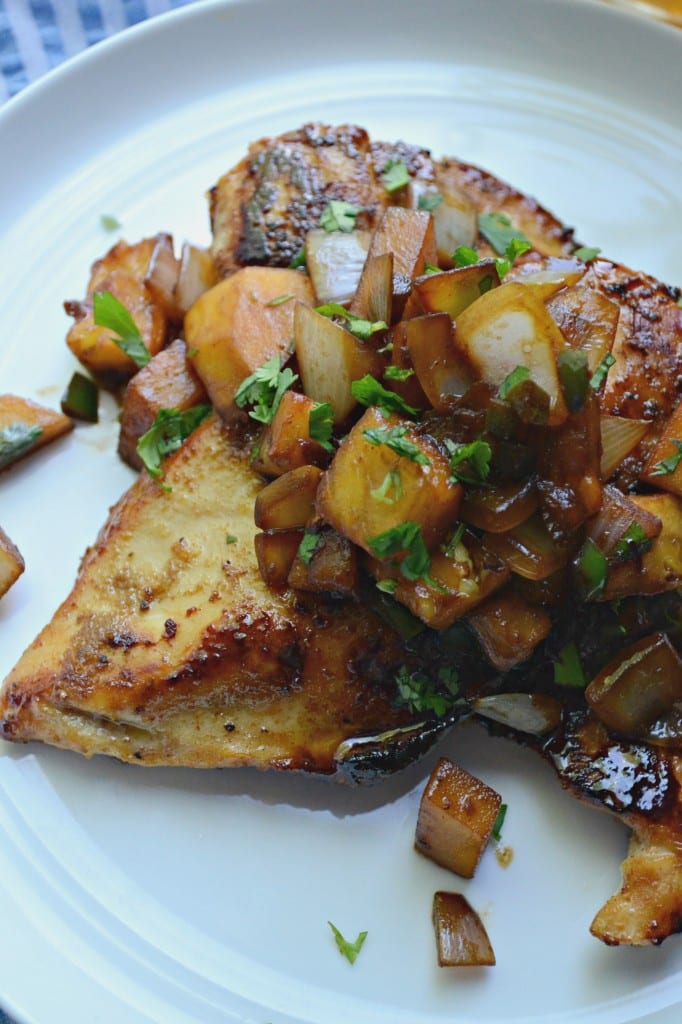 I have this fear I am going to be in a Kill Bill situation and not be able to punch my way out of the ground and the casket because I clearly have no upper body strength. You are talking to the person who has a solid zero on every single Presidential Fitness Test in the category of pull ups. So, yeah, I have no upper body strength.
I hope you are laughing at my insanity and not totally creeped out. I don't wanna creep you guys out too much with how strange I actually am in real life.
So how does all this relate to food? Just like you have no idea how you end up in one of those weird conversations, I have no idea how I ended up with this recipe. I just kept fiddling and ended up with a dish I have made over and over.
I hope you enjoyed my crazy rambling and my crazy brain Cajun recipe.
One Pot Meal: Cajun Mango and Pineapple Chicken
A spicy and fruity salsa topped chicken entree perfect for summer!
1 Tablespoon Olive Oil or Coconut Oil
4 Boneless, Skinless Chicken Breasts
2 Teaspoons Agave/Honey
2 Teaspoons Molasses
½ Teaspoon Salt
¼ Teaspoon Onion Powder
½ Teaspoon Garlic Powder
½ Teaspoon Ground Black Pepper
¼ Teaspoon Cayenne Pepper
¼ Teaspoon Crushed Red Pepper Flakes
½ Teaspoon Dried Oregano
½ Teaspoon Dried Thyme
1 Teaspoon Smoked Paprika
¼ Cup Lime Juice
½ Cup Diced Mango
½ Cup Diced Pineapple
1 Jalapeno, seeded and diced
1 Tablespoon Finely Diced Onion
Combine all the dry seasoning in a small bowl and mix to evenly combine. Sprinkle half of the seasoning mix over one side of each chicken breast. Flip them over and season the other side with the remaining seasoning mix.
Add oil to a large, heavy-bottomed skillet and heat for one minute over medium heat.
Drizzle each side of each seasoned chicken breast with a little bit of the agave and molasses. Add the chicken breasts to the hot pan. Cook each side of the chicken breast for 7 minutes. Once the chicken is cooked, remove from pan and set on a plate off to the side.
Reduce heat to low. Add jalapeno, mango, pineapple, and onion to the pan. Stir around to pick up the seasonings and brown bits from the bottom of the pan. Add the lime juice and stir to coat the fruit with the seasonings in the pan. Cook the fruit and jalapeno and onion for 5-7 minutes until slightly tender.
Remove pan from heat and pour the pan sauce along with the salsa over the chicken. Serve right away.
Preparation time:

10 minutes

Cook time:

25 minutes

Total time:

35 minutes