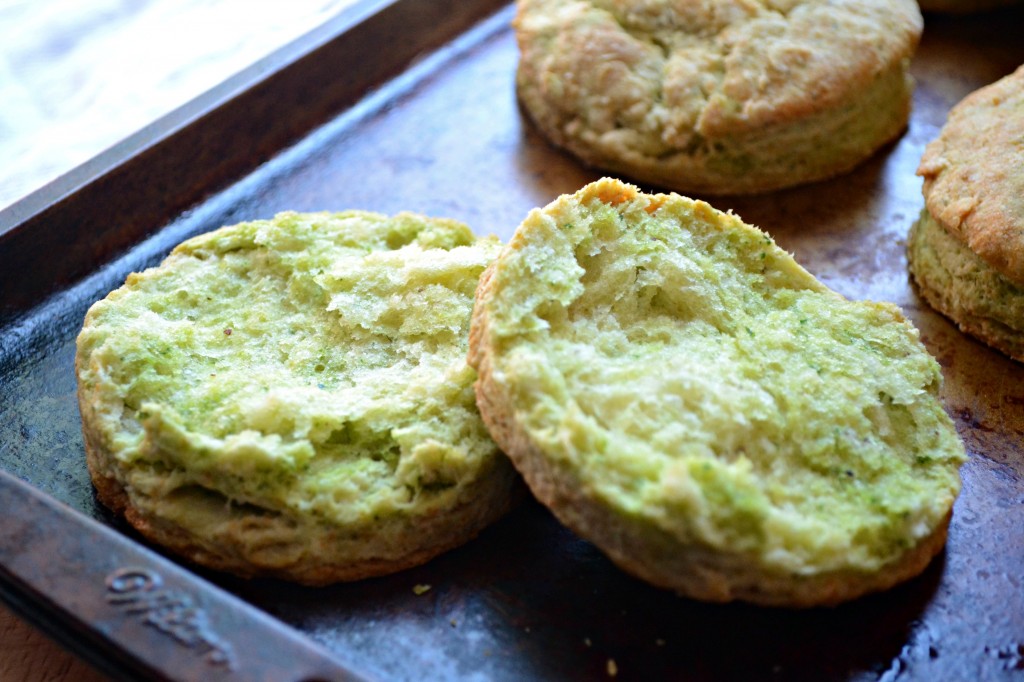 You know how there are those certain comfort foods that just make you think of a lil cute and sassy grandma cooking and slaving away in a kitchen all day? Biscuits of any kind are one of those foods for me.
It makes me wish my grandma was this sugar-coated trash talking gray haired lady who slaves away on this big country breakfast that would make Ron Swanson run all the way from Pawnee just for a seat at the table. Well, I guess that is my G-Ma, just minus the country breakfast.
There would be sweet tea in mason jars at each seat set out on a perfect gingham tablecloth…warm and flaky biscuits set out in napkin lined baskets with a cute honey bear bottle on the side…big plates full of bacon and a big skillet of country sausage gravy.
My imaginary sassy grandma would wipe her hands off on her apron and come and sit at the head of the table. She wouldn't eat too much. She would just take pleasure in watching her kids and grandkids enjoy all the food and of course, telling her grandkids what they are doing wrong in their lives.
On the way out the door after breakfast she would sneak you some extra biscuits and tell you to be sweet to your parents.
Sigh…
Since I do not have a southern grandma, I have to make my biscuits myself. I always make too many which makes me feel like I am ready, when that time comes, to step up and be that country grandma for my little Midwestern family.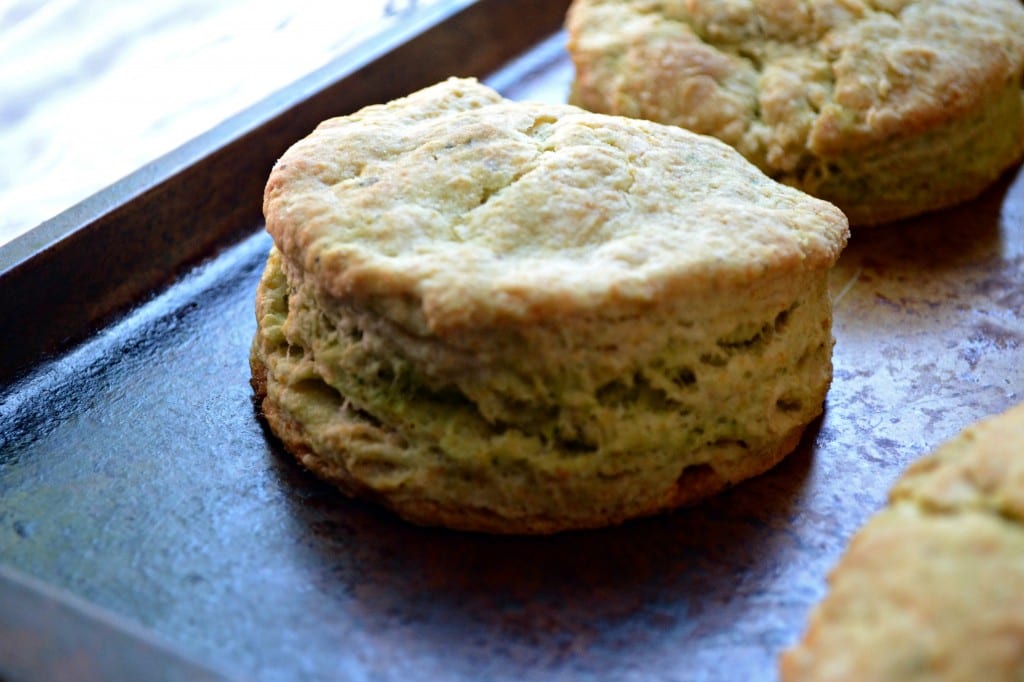 However, I will postpone all biscuit making activities, pesto and otherwise, if you have a grandma you would like to loan me for a sleepy Sunday morning. Oh! And if you have a spitfire Italian grandma who makes sauce every summer, send her over too! I am hiring.
Related posts: