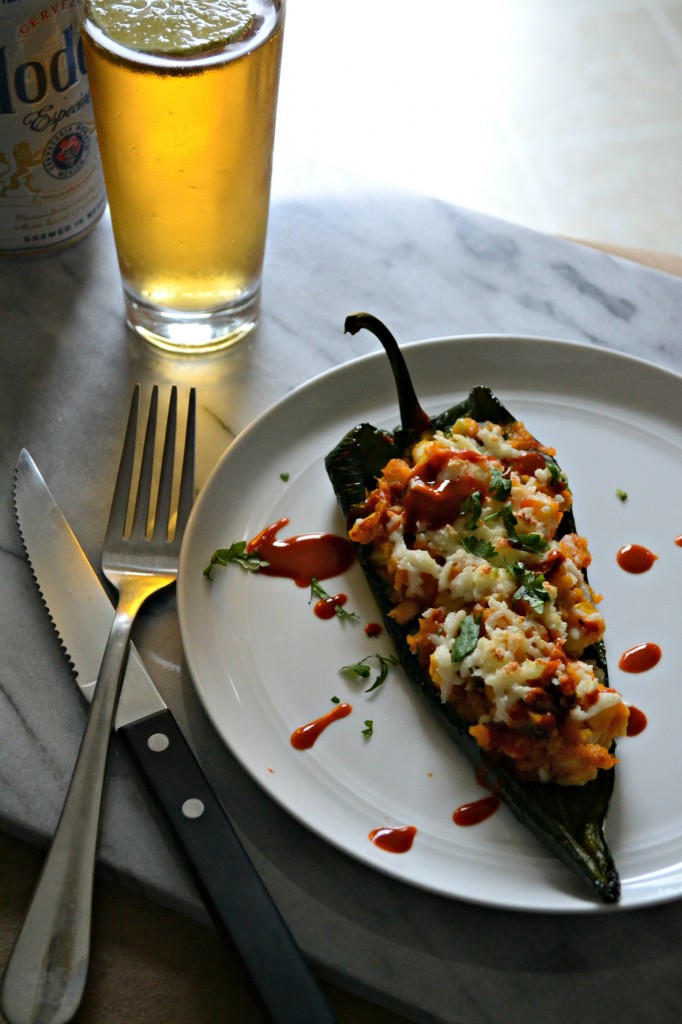 Oh, you guys, it has been a rough few poopy days over here. Without going into too much gross detail, I will say that Andy was battling some sort of little stomach bug oooorrr maybe I just fed the kid too many grapes. The jury is still out on the cause. He seemed in good spirits through all of it, so I guess that was the silver lining. After those days, I just want to curl up and sleep.
Mike and I have a sort of deal. Mike gets home from work and then kind of takes over the sleep routine and if Andy wakes up in the middle of the night, Mike is the one to shuffle into his room and sleepily get Andy to calm down and fall back asleep.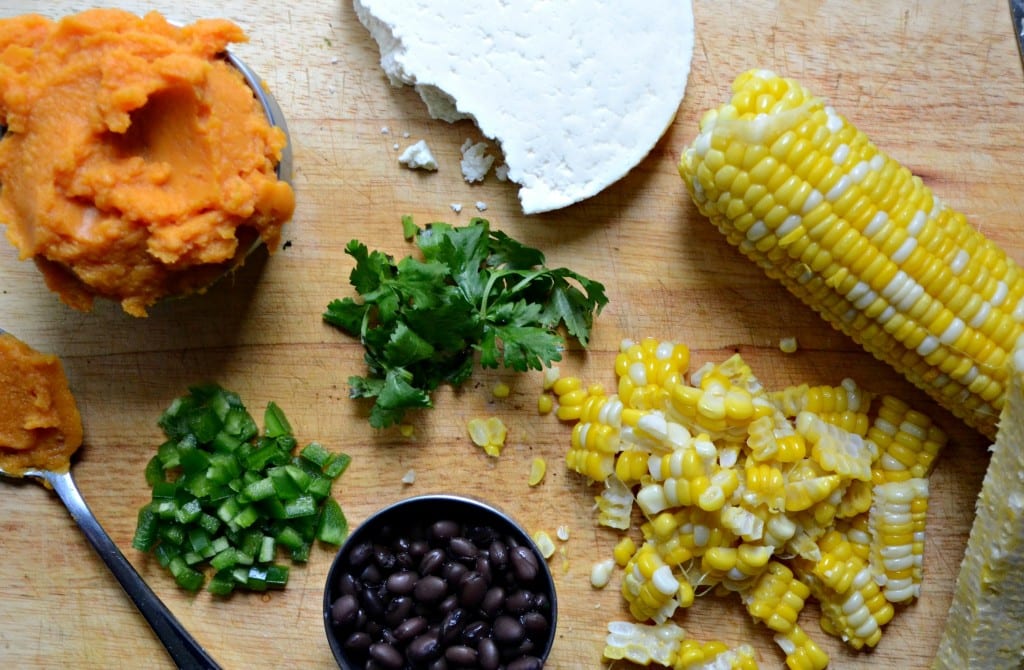 Sounds like a great deal, right?
Well it is good in theory. I am sure that other moms out there can attest that once you hear that cry you are awake anyway. So, even though Mike goes into the room, I lie there awake and try and fall back asleep as Mike fights the good fight with Andy.
Those moms out there that do the whole "cry it out" method, I have no idea how you do it. It is like my body has formed this superhuman hearing that is keenly tuned into every little movement and noise coming from that room. That is even without the monitors (yes we have two, don't laugh) turned on.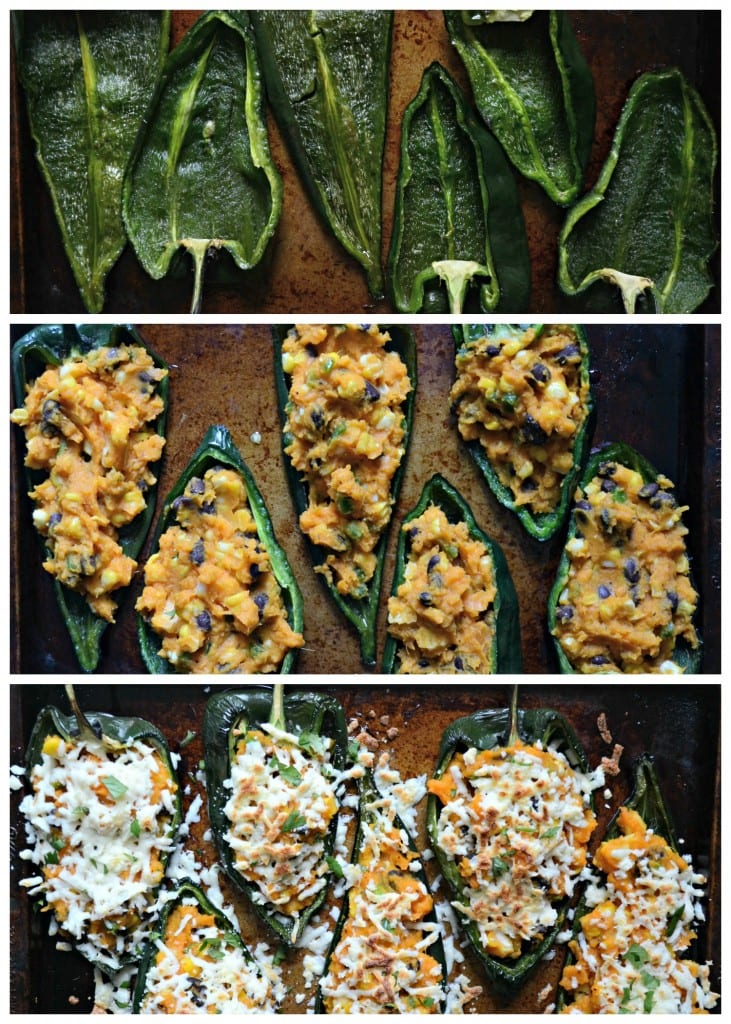 Mike just tells me that I suck at sleeping. Which I guess is kind of true. In college I was an expert napper. I would go to class, come home, pop on my sweats, lie down and then fall asleep right away. I want to nap but I lie down and just think or toss and turn and squander my nap and sleep time away. A lot of times I think about all the things I could be doing instead of sleeping like doing laundry, cleaning, watching Masters of Sex (sooooo good!), or making dinner.
During one of my zombie days when I should have been napping, I stuffed peppers then smothered them in queso fresco because, I mean, why not?!?!?!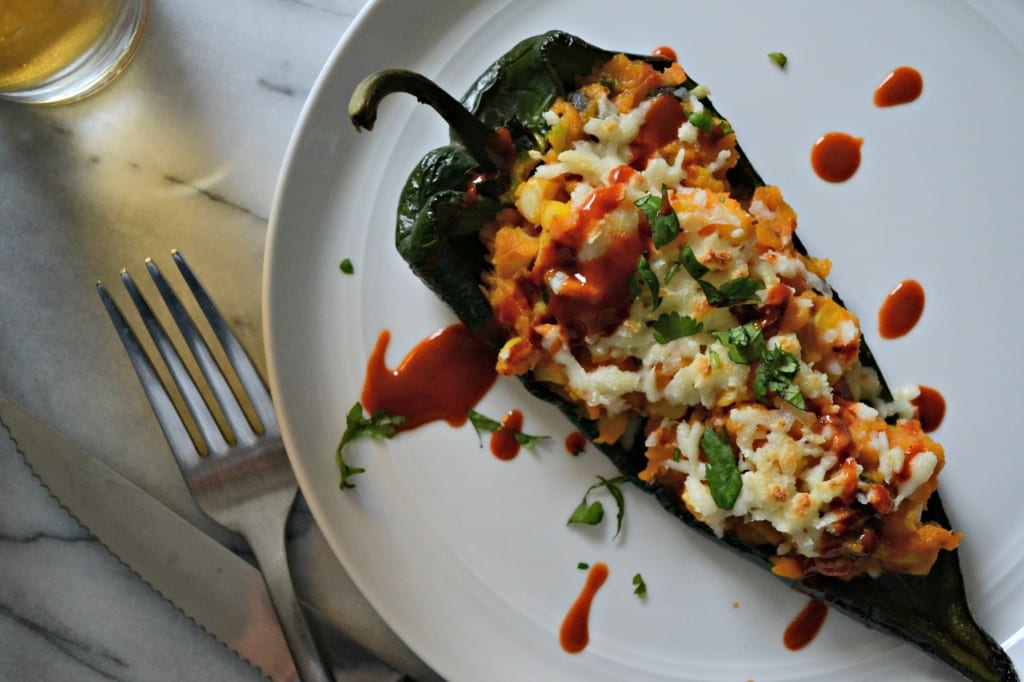 This is a meal you can make in thirty minutes-ish. It is a good switch up from the normal Mexican taco/enchilada routine we have around here. This was soooo supposed to be my Meatless Monday post, but better late than never. And when worse comes to worse, just blame the baby!
Corn and Sweet Potato Stuffed Poblano Peppers
Poblano peppers stuffed with black beans, corn, jalapeno, and sweet potato and then smothered with queso fresco.
Yields: 6
3 Poblano Peppers, halved and seeds removed but stems in tact
Olive Oil
2 Medium Sweet Potatoes, peeled, boiled and pureed (about 1 ¾ Cups)
½ Cup Black Beans
1 Jalapeno, seeded and diced
¾ Cup Corn Kernels
2 Tablespoons Fresh Chopped Cilantro
1 Teaspoon Salt
½ Teaspoon Black Pepper
¼- 1/8 Teaspoon Cayenne Pepper
½ Teaspoon Cumin
1 Cup Grated/Crumbled Queso Fresco
Before you do anything, peel and boil the sweet potatoes for about 10 minutes until fork tender. Add to a food processor and puree until smooth.
Set the oven to broil. Place peppers skin side up on a baking sheet. Drizzle with olive oil. Broil for 7 minutes. Flip peppers and drizzle with olive oil. Broil for 7 more minutes. Remove from the oven and let cool while you prepare the filling. Keep the broiler on.
Combine the sweet potato puree, corn, jalapeno, black beans, cilantro and seasonings in a large mixing bowl. Mix to completely combine.
Stuff about 2-3 heaping spoonful's of filling into each pepper. Top with cheese and broil for 10 minutes. Sprinkle with cilantro and hot sauce and then serve.
To reheat, lightly cover peppers with tin foil and bake in the oven at 350 for 15 minutes.
Preparation time:

10 minutes

Cook time:

24 minutes

Total time:

34 minutes