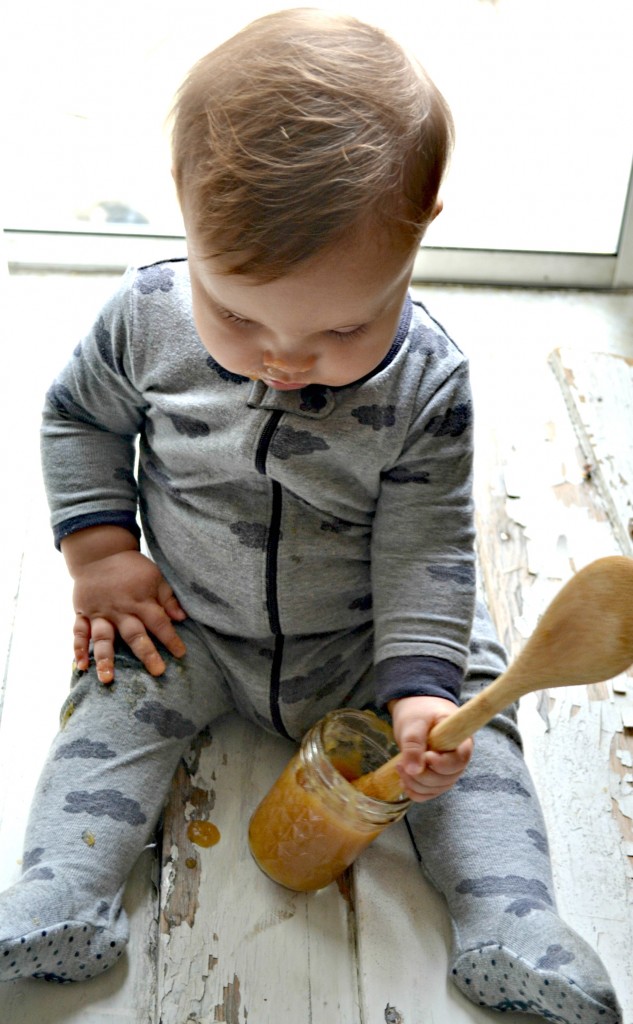 Andy is almost one year old, so I guess it is about time I forayed into a post about baby food. Luckily, this is a totally acceptable adult food too. You know, I am always watching out for you kidless folks!
My blog buddies have all been posting about their trips to apple orchards. One thing that happens every time anybody goes to an apple orchard is you end up with like forty pounds of apples. You keep looking at those apples and thinking, "What am I going to do with all these apples?" Kind of like George Costanza's mother looks at all that paella she made.
Good news people! Make applesauce. Feed some babies. Or give the baby the big spoon and end up finding applesauce flung against your wall weeks later. It is a fun game.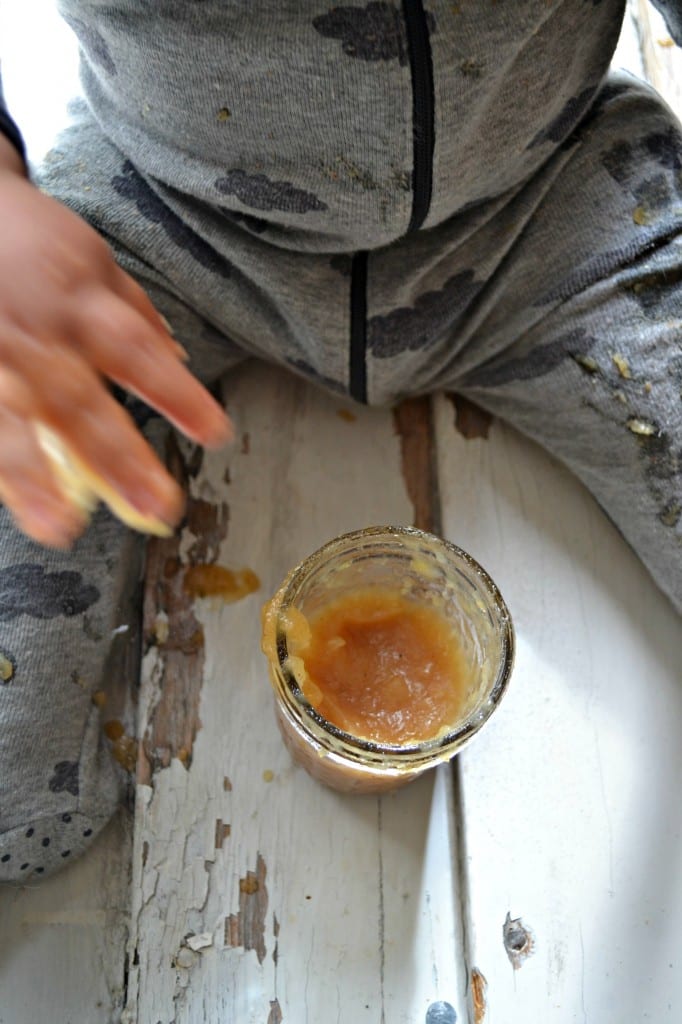 I have been pretty lucky foodwise with Andy. He has been pretty open to most foods. I was really worried he would be like Mike and not like anything, in particular vegetables. So far the only thing he has had aversion to is tilapia (but he likes salmon) and peaches (peach season was a sad, lonely season for me).
We are past the puree phase in Andy's food life. He just gets small cut up steamed vegetables, lots of fruit, waffles, scrambled eggs, and mac and cheese of course! I try and keep it varied and make sure to give him some of what we are eating for dinner, except on chili nights. Chili diapers are not fun.
Sorry. That was gross.
The only puree we still give Andy is applesauce. He loooooooves applesauce. I am pretty sure I could give him applesauce for every meal and he wouldn't put up a fight.
This recipe has a little less sugar. I do not want a kid bouncing off the ceiling. Plus, apples have enough natural sugar in them. I once read that an apple is a good substitute for a cup of coffee because it gives you a jolt of sugar to get you moving. I would still reach for the coffee, but that is just me.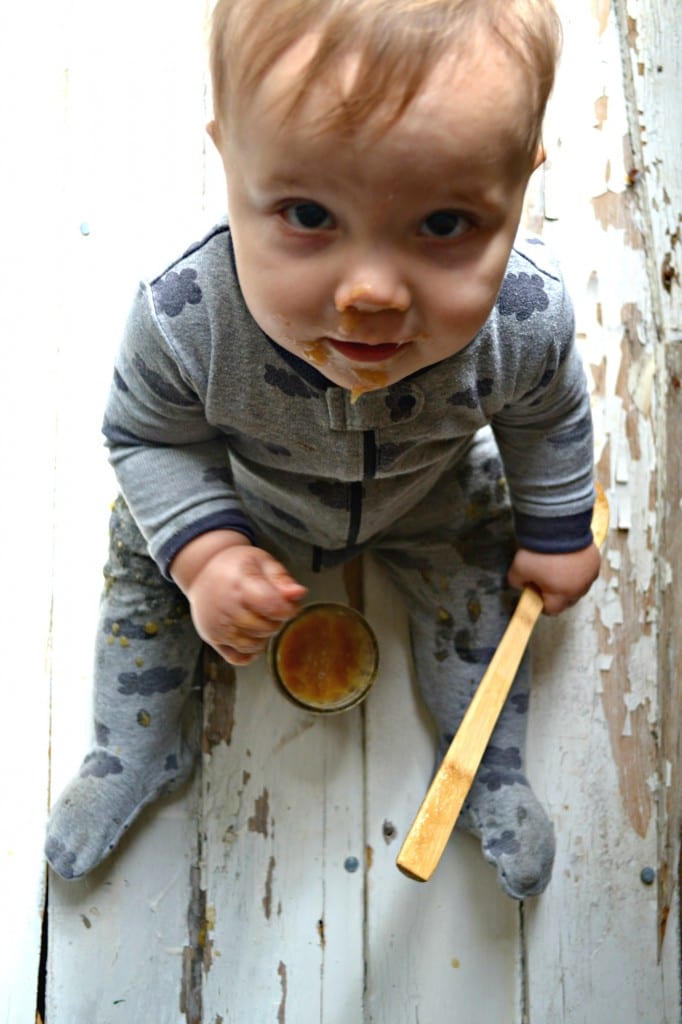 Get yourself one of these handy dandy tools
 and the saucing process is a breeze! I also think this would be a fun way to get your little ones cooking in the kitchen, with your supervision of course!
Truth be told, this recipe was just a way for me to exploit Andy's cuteness for extra site visits…. Hopefully!
Happy saucing!
Related posts: