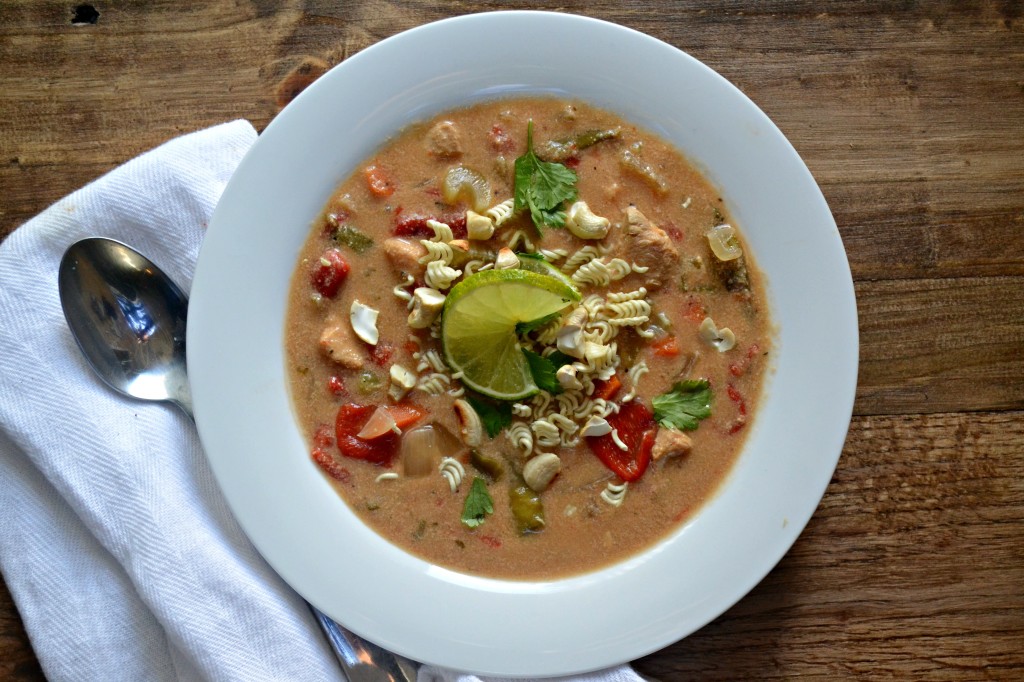 Wow! That was a mouthful, eh? That's what she said! Ha beat you to it! Sorry to all of you non-Office fans out there that don't get that joke. Alright, Thai slow cooker soup, that's the basic take away from this long ass recipe title. God bless the slow cooker. Let's just call November Slooooowvember on Sarcastic Cooking.
I have a lot of good quality slow cooker recipes for you guys this month. Hold on to your butts people.
First and foremost, I have a question for you guys. This is maybe only the second or third Asian/Thai recipe I have ever made on the site. Can you believe that? Wait, that wasn't the question. I have had many bad experiences with Asian/Thai food so I don't really cook it a lot. I know a lot of people loooooove Chinese take-out, my family included, but I just can't get into it. I blame my health inspector roots.
When I do cook Asian/Tha-ish food at home it is pretty, pretty, pretty basic. Like most likely not blog worthy. The question I am building up to, is do you guys want to see more variety in the recipes you see on the blog?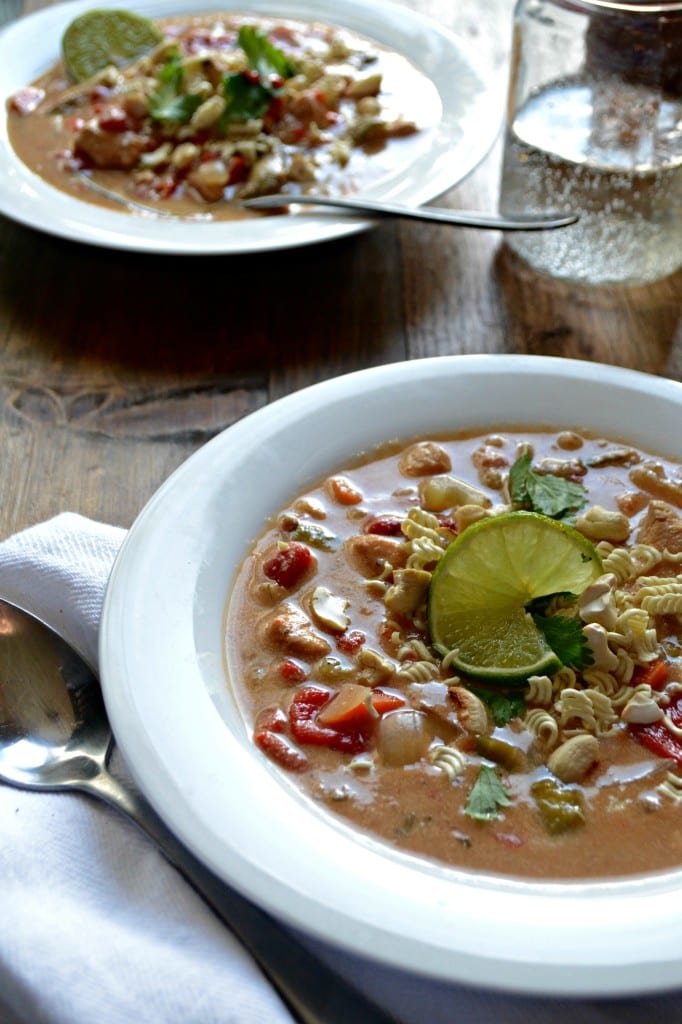 I was super happy I ventured into the world of pho last year and made what has become a classic soup in our household so, if you guys want it, you got it!
Oh my gosh, sorry for so many TV movie references this post.
But seriously, let me know what you think.
In the meantime, indulge in this creamy, spicy, slow cooker soup. I will say it is easy. The only prep you have to really worry about is soaking the cashews overnight and then pureeing and straining them the next day. That's not too hard, right?
I knew you could handle that!
Related posts: