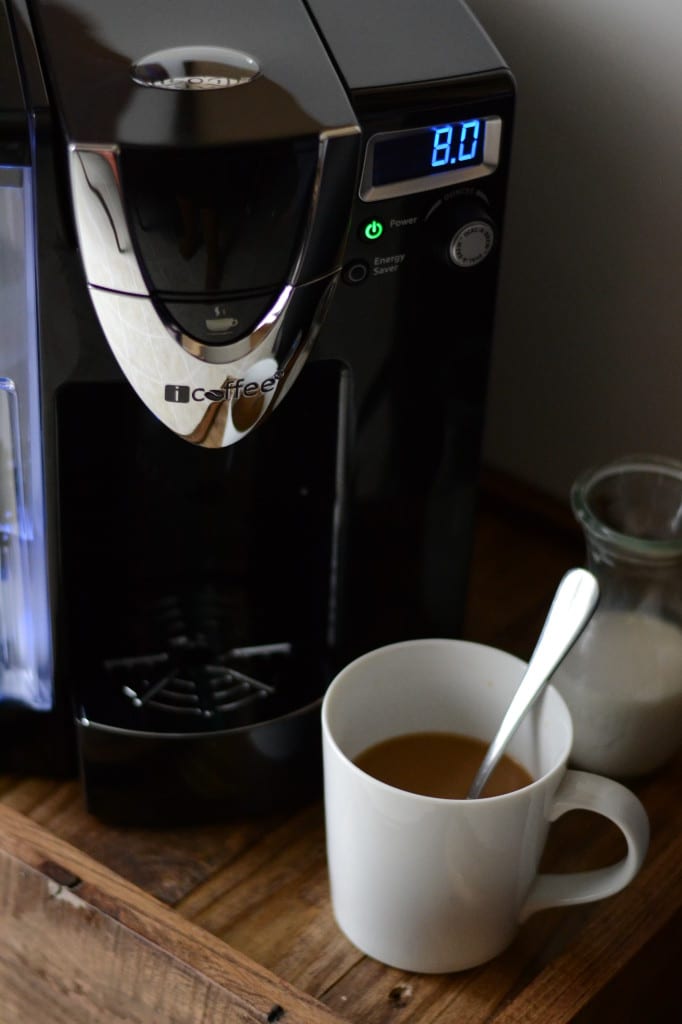 I have always had a love affair with coffee. I'm not one of those crazy from the womb Gilmore Girls kind of coffee drinkers. My obsession and straight up dependence started slowly with foo foo espresso drinks. You know the ones, with whipped cream and sprinkles on top. Mmm, so good, but sooooo expensive. It wasn't until I started working, like grown up post college kind of working, when I truly understood the value in having a slow steady stream of coffee pulsing through my body.
Grown up life is hard. It requires multiple cups of coffee a day. When I was pregnant and gave up coffee, I was tired 100% of the time…. That could also have something to do with the whole pregnant thing though. Yeah, most likely.
Once Andy was born, I realized that I need caffeine to function from the moment I wake up. I used to laugh at the huge line of moms at the drive thru coffee spot in their SUVs with the visible infant carrier or car seat in the backseat. Now, I am one of those haggard souls that actually looks forward to that ride just to get out of the house some days. Now that it is officially winter, I hate to bundle up Andy, warm the car up, clean off the snow, all for a little trip for coffee. Especially if I can make it at home for free-ish.
Lucky for me, I was recently sent a single serve brewing system to help feed my ever growing addiction. And, boy is it a fancy one!!! The  iCoffee® Single Serve by Remington is like the Cadillac of coffee brewers. It uses this fancy SpinBrew technology that mimics a French press and eliminates any kind of acidic or bitter taste. It also is compatible with any K-Cup. So many choices!!!!
They also included the handy dandy iCup Reusable that has this little hinged lid on top which I love! There is nothing worse than scrambling to find the lid for the reusable K-Cup thingy and now, you don't have to worry about that!
Since I got this machine, I have been waking up and brewing a big old 12 ounce cup (8 ounces on a good day) of coffee first thing in the morning. It is awesome, because I don't have to turn on any lights. The iCoffee® lights up above where the coffee mug goes! I felt like one of those aliens in Toy Story in awe of the claw as I stared into the blue lights and ooed and ahhed.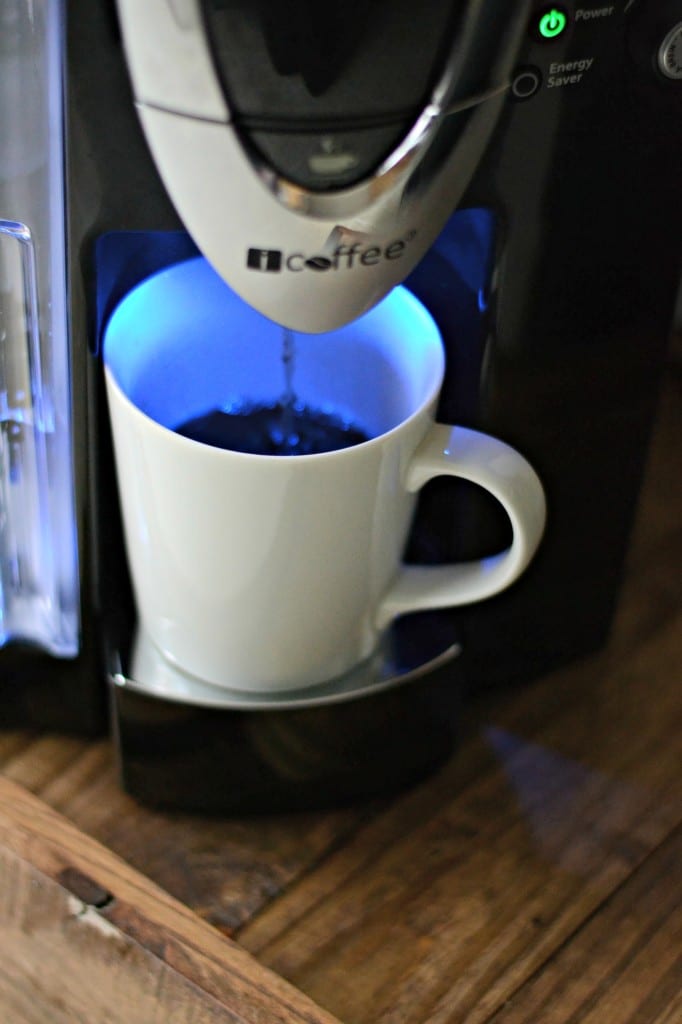 With Thanksgiving being tomorrow and then the all important kickoff to the holiday shopping season the next day, you are going to need coffee. Well, I know I am! Coffee makes me a nice tolerant human. No joke. It also allows me super human energy to chase after Andy, who cannot sit in one spot for longer than 10 minutes.
Most days without coffee, I am a terrible Grinch-like beast. I just answer people with an eye roll or glare. And that my friends is not the family member or friend version of me you want around the holidays. They are stresseful enough, so fuel up with some coffees for the road and have a little caffeine buzz going before you have to help your in-laws wait in line for a doorbuster deal on a TV at 5am. Not that I am agreeing to do that…or judging…just an example.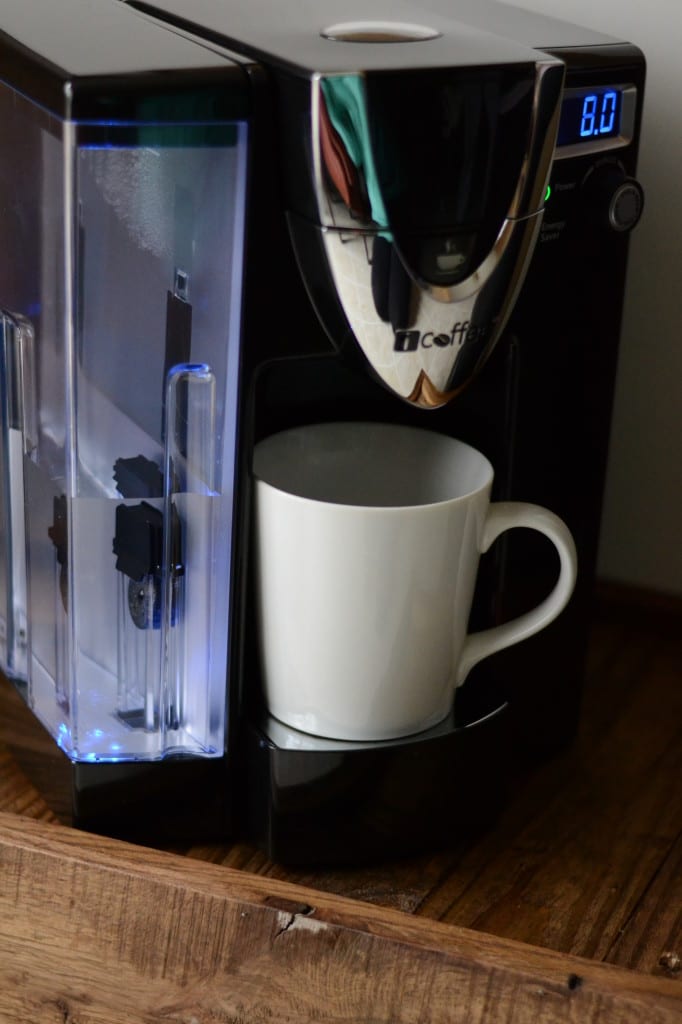 Special thanks to iCoffee® for sending me this beauty of a machine and for sponsoring this post. Although I was paid to try this product, all thoughts are 100% my own. I also want to let you know I would never bring anything to this site that I myself didn't love. With posts like this I am able to keep my little site funded and keep bringing you guys the recipes and posts that you (hopefully) love.
Related posts: