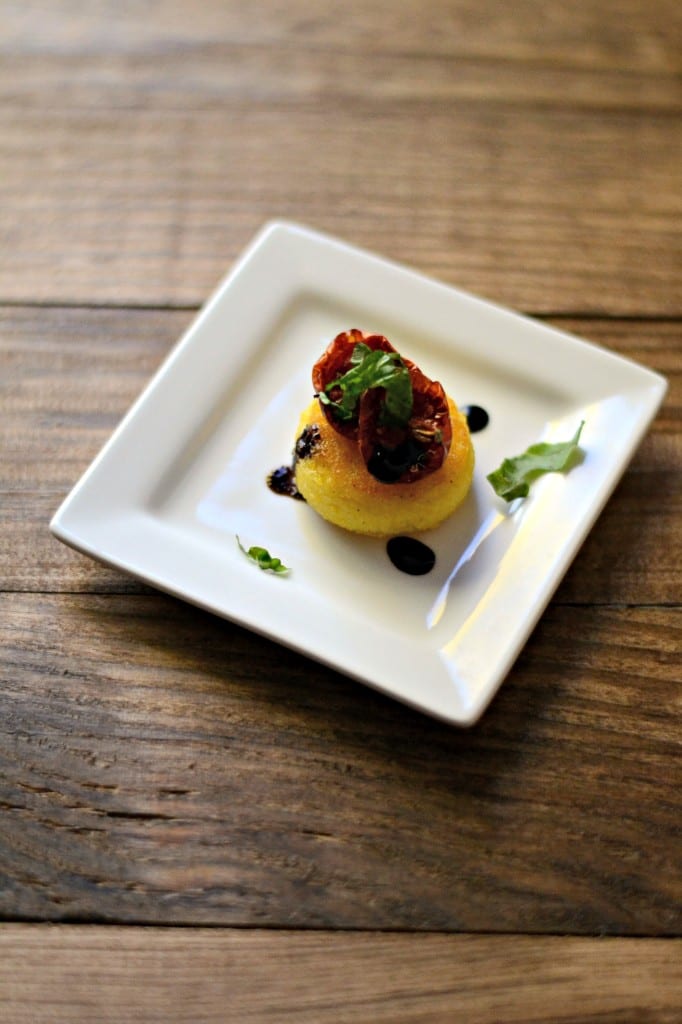 I know some of you probably never want to look at a single solitary piece of food ever again, but oh well, I have a blog to run…so back to the kitchen it is!
A while ago I was working for a big corporate company in charge of their retail food management/bookkeeping. I was working for the company my middle brother still works for to this day. I had discovered I wanted to work in food and he so graciously got me the hook up. I will admit, I definitely had ideas of grandeur for this job. I thought I would waltz in and be asked to help cook and come up with ideas for new non-cafeteria style foods.
Ha! Yeah, right.
They started me off training me for a traveling manager position. Basically I would go places when people were sick or on an extended leave and do whatever they did. It was awful. I was basically an intern. I was never allowed to help in the kitchen prepping food. They thought because of my big brain and fancy college degree, I should be keeping track of the money and books. Ugh! Um, I hated math in school.
Anyway, while stuck at a particularly sucky venue, my boss at the time asked me what I had wanted out of my career in the long run. I told her I wanted to cook and I would love to do catering. She literally laughed in my face. "Why in the world would you want to do that? I just can't see it."
Oh man, I was soooooooo mad. I am pretty sure that moment is when I decided to quit.
Wait, it was actually after she told me that I was "pretty so I would do ok for myself." Even thinking about it now I want to murder somebody.
So, fast forward to today. Luckily, I don't work there any more (#BlogLife) and never have to look at the witch again. I am now cooking for a living, ish. I also make a pretty good cookie and can bake bread aaaannnnddd people ask me to make things for them! So, it is kind of like catering.
I recently attended the bachelorette party for one of my BFFs. She loves good food (and fancy food at that). I was asked to bring some apps. I made these little guys. Slow roasted tomatoes on top of crispy brown buttery polenta. I took into consideration gluten free people and kept fresh cheeses out of it for those preggo guests. Yeah! Totally rocked it.
My kitchen was a little assembly line of baby bruschettas. At the end of it, I stood back and remembered what that old boss said about me and catering. I laughed because she was soooo wrong and I kicked this apps butt!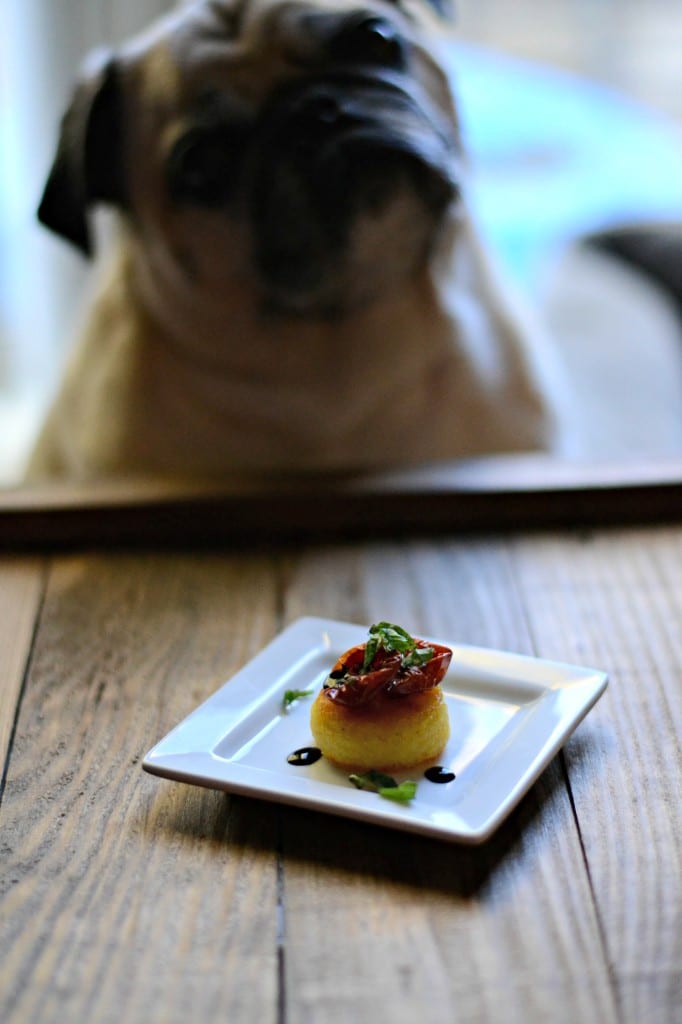 Even Weezer was impressed.
Related posts: